TORONTO – The uncertainty surrounding Will Johnson's exclusion from the Canadian national team for a pair of upcoming World Cup qualifiers has become much clearer.
It was strictly the coach's call, and not Johnson's, according to the midfielder.
When coach Benito Floro unveiled his 23-man squad last week, Johnson was the one player who was conspicuous by his absence from the roster list. The Toronto FC midfielder and national team veteran did not make the cut for Canada's games against Honduras (Sept. 2 in San Pedro Sula) and El Salvador (Sept. 6 in Vancouver).
Johnson, 29, has earned 41 caps (35 as a starter) for Canada since making his national team debut in 2005, scoring four goals and adding seven assists. He's started in each of Canada's last six matches during this recent World Cup qualifying cycle (playing 521 out of a possible 540 minutes), and is considered one of the team's best and most experienced midfielders.
So, why exactly didn't Johnson get called up this time around? In an article published on Major League Soccer's website on Monday, Floro suggested that Johnson's ongoing recovery from his most recent leg injury was the reason for his omission.
"My experience with him is positive because I consider him an honest professional," Floro is quoted. "I am sure that if he is not in perfect condition to play 90 minutes, fighting a lot, he prefers [not to] play because it's very important for him to be honest and fight a lot."
That explanation seems very fishy, though, as the facts don't fully support Floro's assumptions.
Johnson did suffer a leg injury back in June while playing for TFC that sidelined him for seven weeks. But he recently returned to action for Toronto, playing in each of the team's last three MLS games, including two starts. True, one of those appearances came on Saturday after Floro announced his roster. Nonetheless, Floro's decision to omit Johnson over injury concerns appears to be either unfounded or a ruse.
For his part, Johnson is disappointed he won't play in these two games.
"I never spoke to Benito, but it was 100 per cent his decision. I've never turned down a World Cup qualifier invitation," Johnson told reporters on Tuesday after TFC's practice.
"I wanted to go down to Honduras and help the guys. Obviously, you get injured at times and they think coming off the injury that they have guys that are better prepared to go down there and get the result than I am in my current physical condition."
He later added: "If it was up to me, I'd be on that flight [to Honduras]."
In speaking with a member of the Canadian coaching staff, and not Floro directly, Johnson said he wasn't given a specific reason as to why they had concerns about his fitness even though he's playing regularly for TFC following his injury layoff.
"I was told by Benito's staff that I wasn't fit enough to go down there and perform at the level that they need," Johnson said. "I was disappointed. I disagreed with the decision and we had a good conversation and agreed to disagree."
Does Johnson think he's fit to play for Canada?
"I feel great, and that's the part where I disagree with the decision. But ultimately Benito picks the best 23 players that he thinks can get the job done. For whatever reason—it seems to be a fitness issue—that I wasn't picked," Johnson stated.
Canada currently sits third in its qualifying group, tied with Honduras on four points. Mexico leads the group with 12 points, and has already booked its spot in "the Hex," the final round of the CONCACAF qualifiers. El Salvador is in last place with two points.
The top two teams in the group move on to "the Hex," so these are important games for Canada who realistically will need to take at least three points from these two contests to advance.
Johnson's absence is even more questionable when you consider veteran Julian de Guzman is unavailable for selection due to a knee injury. You'd think that'd be even more of a reason for Floro to select Johnson for duty, but apparently not.
Johnson said he was surprised when informed about Floro's decision, but maintains he's not bitter about being left off the team.
"Those guys are teammates, their friends, colleagues, brothers, all of the above. I wish them nothing but the best. I wish I was down there with them, but after taking a few days I've gotten over it. Now I get to watch like all of us, and hope and pray that they get the result," Johnson said.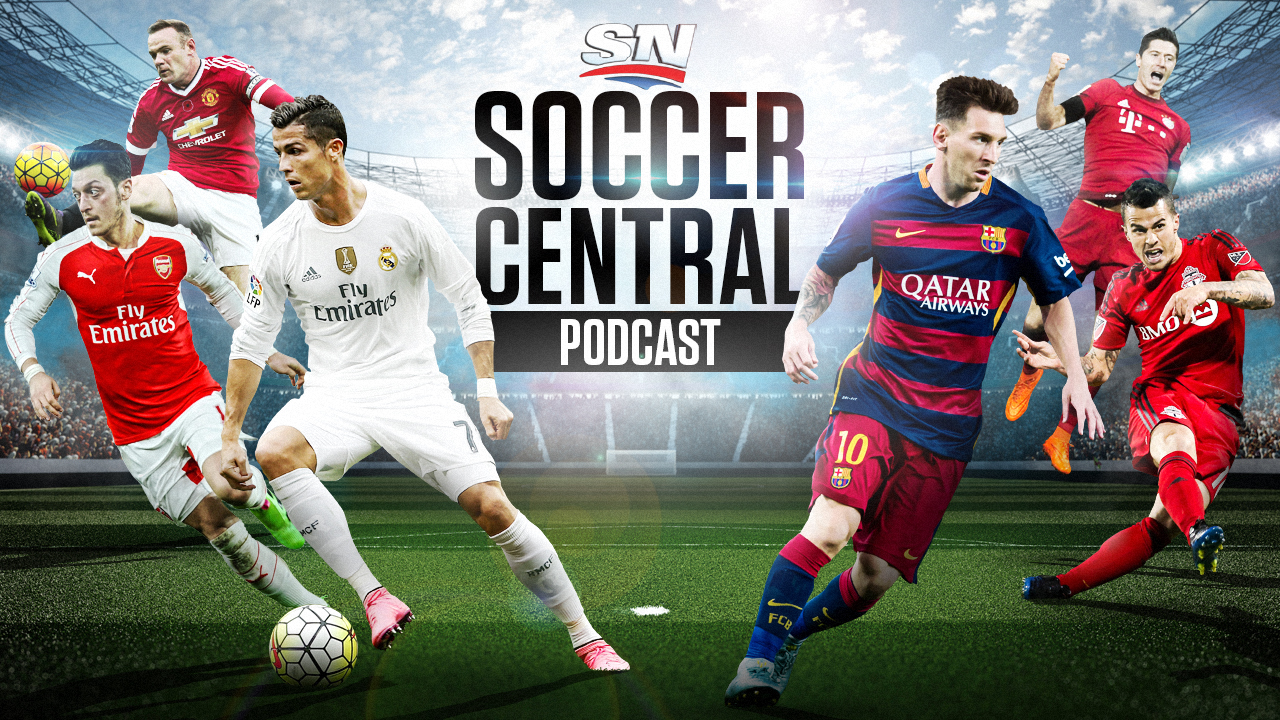 Sportsnet's Soccer Central podcast (featuring James Sharman, Thomas Dobby, Brendan Dunlop and John Molinaro) takes an in-depth look at the beautiful game and offers timely and thoughtful analysis on the sport's biggest issues.