First presented by French magazine France Football in 1956, and voted on by a panel of international journalists, the Ballon d'Or – the Golden Ball – is the most prestigious individual honour in world soccer.
This year's winner will be announced on Thursday, coming on the heels of last month's FIFA Football Awards ceremony held in London. Thirty players from around the globe were named as finalists for the Ballon d'Or, including Juventus icon Gianluigi Buffon, Tottenham's Harry Kane, Robert Lewandowski of Bayern Munich, and French teenager Kylian Mbappe. But who's kidding who here, right? We all know that it's going to come down to three nominees: Lionel Messi of FC Barcelona, Real Madrid's Cristiano Ronaldo, and Brazilian star Neymar, the most expensive player on the planet.
Ronaldo won the Ballon d'Or last year, and the Portuguese star has claimed the honour on four occasions in his career, more times than any other player in history, except one: Messi is a five-time winner. Neymar has yet to win the Ballon d'Or – the closest he's come was when he finished third in 2015. Messi and Ronaldo have finished in the top-two in eight of the last nine years, and the last time someone other than Messi or Ronaldo won the award was in 2007 when Kaka finished ahead of the pair.
Who will win it this time around? Will Messi pad his lead on Ronaldo? Will the Real Madrid star tie his adversary's record? Or will Neymar finally break through and bust up the Messi-Ronaldo duopoly? We make the case for each of them below.
LIONEL MESSI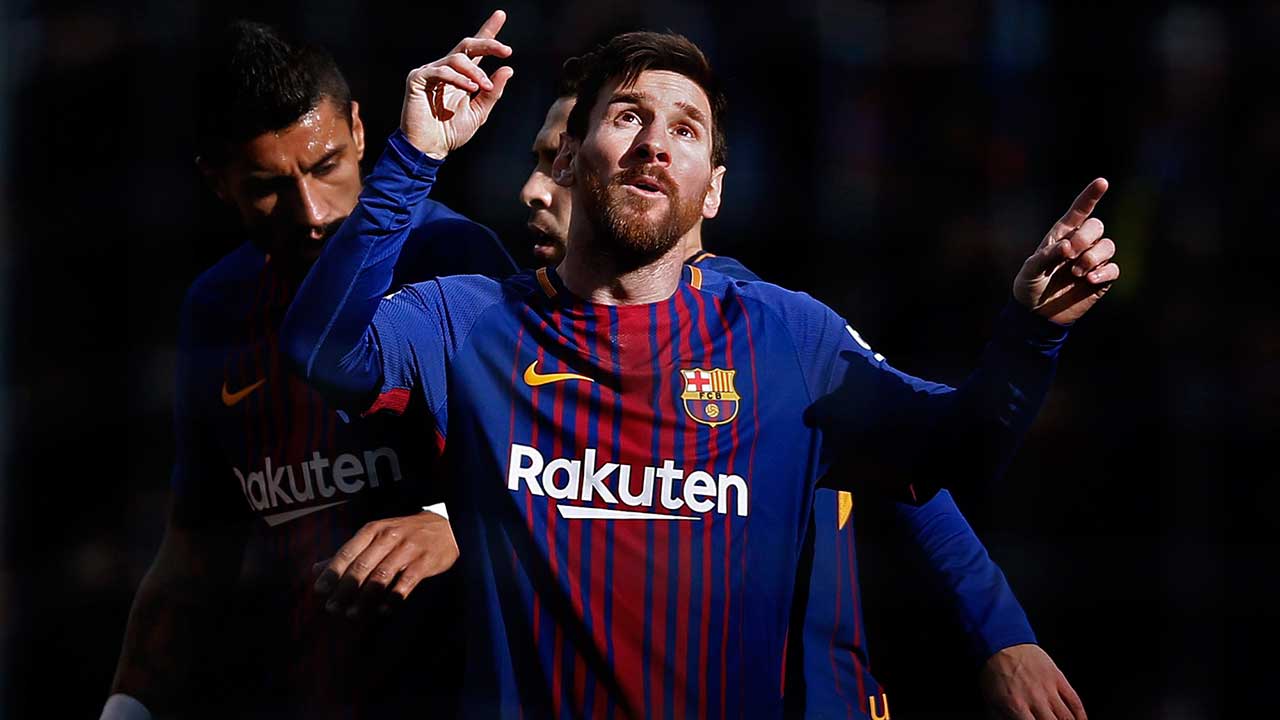 (Manu Fernandez/AP)
What he means to Barcelona: Simply put, Lionel Messi is Barcelona; he is the public face of the Catalan club. Messi joined Barcelona in 2000 as a 13-year-old, and has since elevated the Spanish outfit into a soccer powerhouse and a global brand, delivering championships and glory in equal measure. There's a reason why the blaugrana recently signed Messi to a new four-year deal that includes a massive 700-million euro buyout clause – they wanted to ward off any advances from big-spending PSG (they learned their lesson with Neymar), and ensure that the Argentine finishes his career in the Spanish city.
What he means to Argentina: You need only look back two months ago when Argentina travelled to Quito to face Ecuador in its final game of World Cup qualifying. A proud soccer nation with a rich history, Argentina was in serious danger of failing to qualify for the World Cup for the first time since 1970. When Ecuador took a 1-0 lead, the visitors looked doomed. But then Messi stepped up, putting his team on his back as he scored a hat trick to secure a 3-1 win and a berth at the World Cup. With him, they are a legitimate World Cup contender.
Why he might win the Ballon d'Or: It's hard to dispute the numbers that Messi has put up. He was the top scorer in La Liga last season with 37 goals, and finished with an amazing 54 goals in all competitions for Barca. Unlike Ronaldo, Messi has hit the ground running this campaign, bagging 13 goals in La Liga to help the Catalans climb to the top of the table with a comfortable lead over Real Madrid, who are languishing in fourth place. And while age has appeared to have slowed Ronaldo down, the same can't be said of the 30-year-old Messi, who has maintained an incredible level of consistency throughout the year.
Why he might not win the Ballon d'Or: Barcelona bowed out in the quarterfinals of last season's Champions League to Juventus, and had to watch on as rivals Real Madrid beat them out to be crowned champions of Spain. A victory in the Copa del Rey final over modest Alaves wasn't all that impressive, so a genuine lack of major hardware will hurt Messi's cause in the eyes of Ballon d'Or voters, who will no doubt take notice of all the honours that Ronaldo won in 2017 with Real Madrid.
NEYMAR

(Christophe Ena/AP)
What he means to Paris Saint-Germain: At 25, Neymar has already had an amazing career, but there's no doubt that his best years are ahead of him – while Messi and Ronaldo are entering the final stages of their respective careers. Neymar is poised to finally emerge from their daunting shadows and become the best player in the world. PSG has yet to conquer Europe, and they clearly have their sights set on winning the Champions League. Becoming the best team in the world is top of PSG's agenda, and that's why they paid Barcelona a world-record 222 million euros this past summer to secure Neymar's services – they expect him to lead their revolution.
What he means to Brazil: He's not the next Pele, nor Ronaldo, nor Ronaldinho. Neymar is Neymar – a unique player, who has earned the adulation of Brazilian fans for first making a name for himself in his native land before making the inevitable jump to Europe. The PSG star is Brazil's best player by some distance, with over 50 goals and close to 90 appearances for the national team. Following Brazil's humiliating 7-1 loss to Germany in the 2014 World Cup semifinal on home soil, all of his countrymen's eyes will be firmly focused on him next summer, expecting him to avenge that loss and deliver a sixth World Cup. With a strong supporting cast in tow and a coach who has built the national team around his prodigious talents, Neymar will be in the spotlight in Russia.
Why he might win the Ballon d'Or: Messi and Ronaldo could "split the vote," which could lead to Neymar earning enough ballots cast in his favour to claim the award. Being the most expensive player in the history of the sport will impress some voters, who will also take notice of Ronaldo's erratic form so far this season.
Why he might not win the Ballon d'Or: Neymar had a pretty modest (by his very high standards) season in 2017-18, scoring just 20 goals for Barcelona in all competitions – this coming on the heels of back-to-back 30-goal campaigns. Like Messi, the lack of major trophies will hurt his cause. But the main thing working against him was that both Messi and Ronaldo were simply better and more consistent over the calendar year. There's just this sense that while Neymar is very close to edging past Messi and Ronaldo as the best player in the world, he's still not there yet – although, he could finally have his breakthrough now that he doesn't have to play second fiddle to Messi at Barcelona.
CRISTIANO RONALDO

(Francisco Seco/AP)
What he means to Real Madrid: In a team littered with stars, Ronaldo continues to shine the brightest for Real. Because of their age, Gareth Bale and Isco have more promising, long-term futures ahead of them in the Spanish capital, but Ronaldo remains the attacking fulcrum at Real. He's had to change his game a bit over the years, and he plays more as a traditional forward compared to earlier in his career when he was given license to roam free. But the change in style and position hasn't lessened his influence as the central figure in Real's attack.
What he means to Portugal: Portugal is a talented side, and is far from a one-man team. But even at 32, Ronaldo is still the straw the stirs the drink for Portugal. He ranked second overall in scoring in European World Cup qualifying with 15 goals, helping his country to automatically qualify for next summer's tournament in Russia. He remains the main reference point for a Portuguese team brimming with an exciting crop of youngsters, such as Bernardo Silva and Andre Silva. Ronaldo makes Portugal a better side every time he steps onto the field, and opposing teams take full notice of where he is at all times.
Why he might win the Ballon d'Or: Voters tend to reward a player on a team that won a significant tournament, such as the UEFA Champions League, or the FIFA World Cup. On that score, you have to think Ronaldo is the favourite, as Real Madrid won the Spanish division and claimed a record 12th Champions League title last season. Ronaldo was a key figure in los blancos winning "the double," as he finished third in scoring in La Liga with 25 goals, and he was the top scorer in the Champions League, netting 12 goals – including a brace in Real's 4-1 win over Juventus in the final. He was also named player of the year at last month's FIFA Football Awards, which is a pretty good indication of how the voting for the Ballon d'Or will play out.
Why he might not win the Ballon d'Or: Age and injuries has slowed him down during the first few months of the 2017-18 campaign in Spain. He's only scored two goals in 10 appearances, as Real currently sits fourth in the La Liga table, a whopping eight points off the pace of leaders Barcelona. True, Ronaldo does lead this season's Champions league with eight goals, but four of them came against lowly Cypriot side APOEL. It's fair to say that the Portuguese icon has looked every bit of his 32 years old, and that scoring goals and breaking open games with an individual moment of brilliance no longer come quite so easy for him.
WhoScored.com ratings
A leading source of soccer data and statistics often cited by pundits and fans, WhoScored.com calculates player rankings using "a unique, comprehensive statistical algorithm, calculated live during the game."
WhoScored.com uses 200 raw statistics, weighted according to their influence — every event during the game is considered, with a positive or negative effect on ratings weighted in relation to its area on the pitch and its outcome.
Currently, Whoscored.com ranks the top 1,398 players from around the world for the 2017-18 season. Top of the list is Neymar, with an 8.79 rating. Messi is second overall, boasting an 8.67 score. Ronaldo is 60th, with a 7.41 rating.
Complete 30-man Ballon d'Or shortlist
Bundesliga: Pierre-Emerick Aubameyang (Borussia Dortmund), Mats Hummels (Bayern Munich), Robert Lewandowski (Bayern Munich).
La Liga: Karim Benzema (Real Madrid), Antoine Griezmann (Atletico Madrid), Isco (Real Madrid), Toni Kroos (Real Madrid), Marcelo (Real Madrid), Lionel Messi (FC Barcelona), Luka Modric (Real Madrid), Jan Oblak (Atletico Madrid), Sergio Ramos (Real Madrid), Cristiano Ronaldo (Real Madrid), Luis Suarez (FC Barcelona).
Ligue 1: Edinson Cavani (Paris Saint-Germain), Radamel Falcao (Monaco), Kylian Mbappe (Paris Saint-Germain), Neymar (Paris Saint-Germain).
Premier League: Philippe Coutinho (Liverpool), Kevin De Bruyne (Manchester City), David de Gea (Manchester United), Eden Hazard (Chelsea), Harry Kane (Tottenham), N'Golo Kante (Chelsea), Sadio Mane (Liverpool).
Serie A: Leonardo Bonucci (Juventus), Gianluigi Buffon (Juventus), Paulo Dybala (Juventus), Edin Dzeko (Roma), Dries Mertens (Napoli).