The Canadian women's soccer team hasn't been on the pitch since winning a bronze medal at the Rio Olympics this past summer, but they've been busy and have scored a big win.
Eighteen players on the team recently voted in Toronto to unanimously form a group that is believed to be the first of its kind in Canada. In doing so, the women's team members now have a players' association to protect their interests and advance their agenda in dealing with Canada Soccer.
For the women who formed the players' association over a two-hour conference call, that final step was a long time in coming.
"For the Canadian women's national team it's been over a decade. We took over from the former senior players who got the ball rolling [and] got compensation for the women's national team in the first place, and when we took over everything [it] was on an ad hoc basis where before every major tournament we'd have negotiations. It was pretty problematic as it was a huge distraction," veteran midfielder Diana Matheson told Sportsnet.
"I can remember Andrea Neil having to deal with it, and being completely stressed out."
Imagine that. One of the best soccer players our country has every produced, the first Canadian to participate in four consecutive World Cups, stressing over compensation before she competes. Sadly, that was far from the lowest point in the relationship.
"I remember one tournament where we didn't receive any compensation…. That got the ball rolling to start the association," Matheson recalled.
That tournament in question was the 2008 Olympics in in which the team made it to the quarterfinals before losing to the Americans. Unable to strike a deal beforehand, the women played in good faith but were never paid after the tournament.
"It was a motivation for us to improve the situation and make sure that never happened again for the women's national team," Matheson explained.
With the official formation of a players' association it shouldn't ever come to that. The core group of veterans that decided something needed to be done consisted of Matheson, Rhian Wilkinson, Melissa Tancredi, Carmelina Moscato, Erin McLeod and Christine Sinclair. The group went searching for both legal counsel and an advocate. On an athlete-resource website they found Jim Bunting.
Bunting is a partner in the litigation group at Toronto firm Davies Ward Phillips & Vineberg LLP, and has represented the likes of Google, Jaguar and the International Paralympic committee. He also served as the Athlete Ombudsperson to the Canadian Olympic Committee during the 2016 Olympic Games.
The next step was getting something in writing so that compensation wasn't negotiated immediately before every tournament.
"We worked with Jim to put together multi-year contracts, which was a huge step for us but it still wasn't legally recognized or formal, and so this the next step for us as a players' group [is] to be a bit more solidified and advance more issues," Matheson said.
One of the historical challenges has been the diverse playing situations of the members that make up the national team. Currently members suit up in the U.S-based NWSL, abroad, and for NCAA and high school teams. Bunting explained how the association helps across the board.
"One of the nice things about having the association in place is that it can look out for the athletes in a way that we haven't been able to do before. The NCAA regulations are incredibly complicated and constantly evolving. We'll figure out a structure that works for those women and if we can't there will be funds that could be allocated to those women that will go in a pool that will be used for other services. So, it just creates a lot of flexibility to deal with the diversity among all the women players," Bunting said.
The hope is the association becomes bigger than the women on the current squad. Anyone who has ever played for the Canadian women's team is eligible to become a part of the association. For alumni and transitioning players, they will also receive financial assistance and guidance.
The U.S. women's team has had a very public dispute with US Soccer over the premise of "equal pay, for equal play." Their gender-discrimination claims were recently profiled on 60 Minutes.
Canadian goalkeeper Erin McLeod sees some parallels with their rivals down south.
"The women's game has changed. The U.S. has always been trendsetters in that sense and they're making a really good living playing the sport full-time. Now it is widely recognized that we're professional and there are good professional leagues around the world. We're ranked fourth in the world so I think we're in a really good place," McLeod offered.
The difference being their relationship with Canada Soccer isn't as contentious.
"I think this is also the best our relationship has ever been with [Canada Soccer]. We took a really positive turn during the 2015 World Cup [held in Canada] and I hope it continues," McLeod admitted.
If it doesn't they have the security of the association as insurance.
McLeod and her teammates don't know the details of the Canadian men's compensation structure, so unlike their American counterparts they aren't looking to compare themselves to the men. Instead, they use the top teams in the women's game as a reference point.
McLeod points out: "I think gender equity is always something you think of as a female athlete, but the stance we're taking for future generations is we have a top team in the world and [our stance is] more from a soccer standpoint; we want to make sure we have medical coverage and maintain our status as tops in the world. This going to help us as a collective—not just now but future generations—stay atop the world."
They also feel it can have a tangible effect for other female athletes in Canada.
"We want to be among the leaders in Canadian sport. We are among incredible athletes in winter and summer sport. We are lucky to be in a sport that has success and notoriety in this country and we want to use that platform to advance women's sport in Canada," Matheson explained.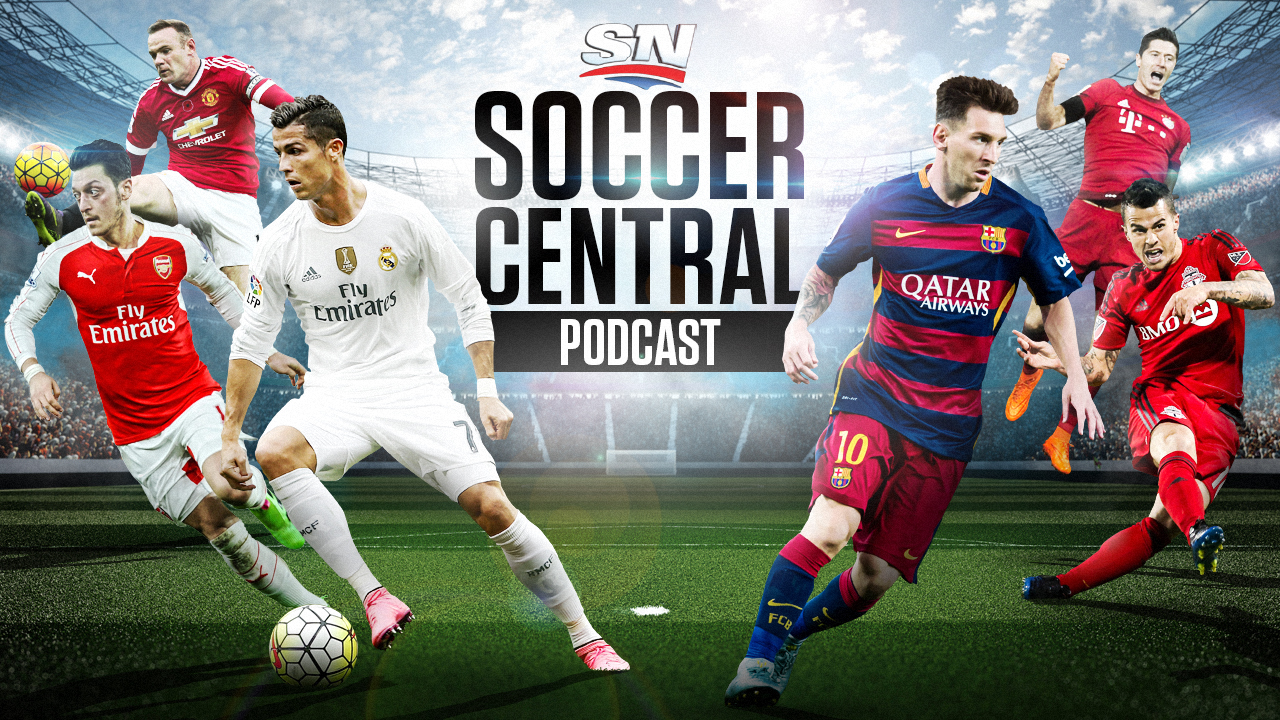 Sportsnet's Soccer Central podcast (featuring James Sharman, Thomas Dobby, Brendan Dunlop and John Molinaro) takes an in-depth look at the beautiful game and offers timely and thoughtful analysis on the sport's biggest issues.