It was 15 years ago today that Mark Shapiro blew up a roster that had gone to the playoffs six of the seven previous seasons.
It was 15 years ago that a brash, 34-year-old general manager sent Bartolo Colon to the Montreal Expos for Brandon Phillips, Grady Sizemore, Cliff Lee and the dying embers of Lee Stevens' career, consigning the Cleveland Indians to a five-year playoff drought.
"Blindsided," was the word used by Shapiro, a former Princeton offensive lineman, to describe what he did to many people on that day. On the day of the deal his team was sitting at 36-41. They were in third place in the American League Central, 7.5 games out of first place and 11 back of the wild card.
"We were in Year 8 or 7 of a really successful run, and the fans didn't have any indication that the window was closing because we still had a lot of good major league players. The players didn't have any indication it was coming and even the major league staff didn't," said Shapiro, now the president and chief executive officer of the Toronto Blue Jays. "But as a small group we knew that it was coming."
Shapiro has kept his notes from that deal. Interviewed during the Blue Jays' last homestand, he pulled out a steno-pad and flicked through the pages, chuckling as he dropped names.
"I'm not one to do that," he said when asked if he ever looked back on that deal and said, "Geezus, did I just do that?"
"But," Shapiro added, "there were a couple of things I shook my head at. I made the mistake of saying we were going to get through [the rebuild] in three years — which, we actually did — but I kind of realized later, 'What was I thinking?' We turned our entire roster over, [and] three years later [we] won 93 games. That just doesn't happen. So, that was probably not really smart for a new GM.'
"My thought at the time was: 'Let's not go half-way.' So we started to talk to teams about [pitcher Paul] Shuey and [pitcher] Chuck Finley. But then there was a real awareness that: 'Holy crap, I'm disappointing everyone around me except the five guys I dealt with on a daily basis. Guys like Chris and Neal (assistant GMs Antonetti and Huntington) and [scout and advisor] Tony LaCava.
"That small group knew our situation with complete certainty. That moment was the crystallization for me that your job as general manager – your job as head of an organization – is to have one eye on immediacy and the other eye on the long term. When you start to look longer term, that vision is going to differentiate from the interests of the other group and they're not going to like it; they're not going to care."
Toronto Blue Jays on Sportsnet NOW
Want to stream every Blue Jays games this season? Sportsnet NOW has you covered. Catch every Blue Jays game, marquee MLB matchups, the 2017 Home Run Derby and All-Star Game, the playoffs and entire World Series.
The Blue Jays have had a recent run of playoff success, but they are an aging team sitting a few games under .500 with a depleted prospect pool after a series of big trades.
I know what you're thinking. Mark Shapiro knows what you're thinking too as his Blue Jays open a stretch of series that will give us all a clearer picture of what they can reasonably expect to accomplish in 2017 in a wide open AL East.
But don't go there. Not yet. At least, not without a bit of perspective.
First, both Shapiro and LaCava, the Blue Jays assistant GM who was a scout and advisor to the Indians in 2002 after leaving his position as director of player development with the Expos, don't believe a deal like the Colon one to Montreal could happen in 2017.
"I think it would be almost impossible to do that, now, especially in-season," said Shapiro. "The way people value prospects is different. There's actually a better understanding how to quantify a value. We weren't doing a dollar value on prospects back then. Now we can figure out a dollar value for a win."
Added LaCava: "Prospects are valued more than ever now. Maybe in some cases, we as an industry have gone too much that way."
But the situation the Indians and Expos found themselves in was also unique.
On the day of the trade, the Expos were 41-36, 6.5 games back of the Atlanta Braves in the NL East and in a most unusual situation. They were owned and operated by MLB after a franchise swap that saw former Expos owner Jeffrey Loria end up with the Florida Marlins and John Henry get the Boston Red Sox. The Expos had been threatened with contraction by commissioner Bud Selig – as had the Minnesota Twins. Then Expos GM Omar Minaya, a caring man, was looking to turn an untenable situation into long-term employment and – who knows? – maybe get a new ballpark built in a city that had grown on him.
Minaya, who served as the New York Mets' assistant GM before joining the Expos, took the threat of contraction seriously.
"I knew every other team in baseball had a war room set up with books on the Expos and Twins, ready for a dispersal draft," said Minaya, who is now an advisor to the MLB Players Association. "I knew because we had started our own the year before with the Mets. It was a sensitive situation – not only for the city of Montreal, but the players, too.
"We had to show that we were making a good-faith effort."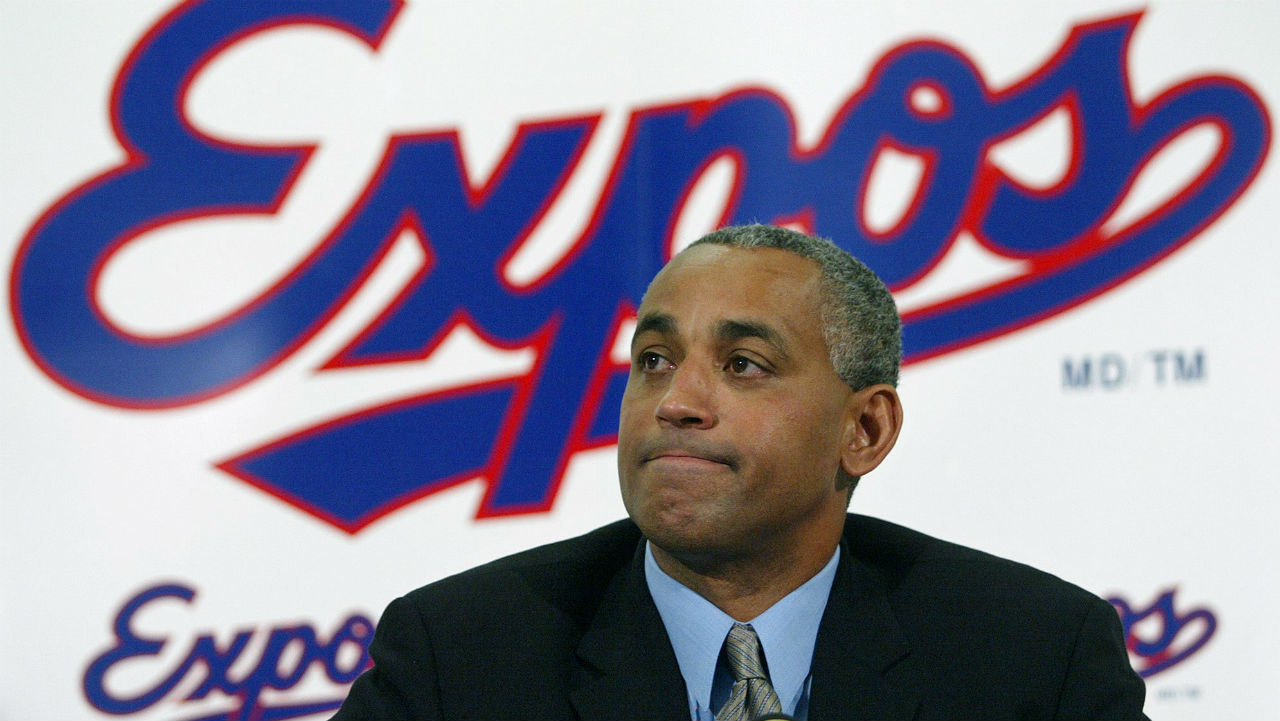 The Indians, meanwhile, had gone to the World Series in 1995 and 1997 and made the playoffs in 2001, losing in five games to the Seattle Mariners in the AL Division Series. On April 4, 2001, the franchise saw its run of 455 consecutive sellouts at Jacobs Field end. And after drawing 3,456,278 fans in 2000, attendance fell by almost 300,000 in 2001 and by the end of 2002 their season total had dropped to 2,616,490.
When John Hart – the architect of those Cleveland post-season teams – announced in 2001 he was stepping down, Shapiro was promoted from assistant GM to GM that November.
Hart, who eventually became GM of the Texas Rangers, like Pat Gillick, knew when a downturn was coming.
"When I transitioned, the group of us knew I was getting this opportunity because we were at the point where there was a major rebuild coming," said Shapiro. "Our team was old, our farm system was depleted both in terms of trades and picking late — one year we didn't pick until 74th — because we signed free agents. We traded a ton of guys: Richie Sexson, Sean Casey, Brian Giles… we traded a lot of young, talented, guys to keep the window open.
"Even back then when we were analytically driven, it just didn't feel real to us," said Shapiro. "We as a front office knew we were aging even back then, before age was looked at the same way it is now. We knew what it meant. We knew our farm system didn't have talent. We knew we were going from a top-five payroll team to a bottom-five payroll team and quick. We could feel it happening. Once the 455 straight sellouts ended it went pffft! All the demand went away and it went back to being the market it was… not the artificial environment it [had become]."
Colon was not the first major deal Shapiro made. On Dec. 11, 2001, he sent second baseman Roberto Alomar to the New York Mets in a multi-player deal that brought back five players, headlined by Matt Lawton.
"We kind of recognized that it was a trade that was in the middle, kind of half-way," said Shapiro. "We traded for some major league talent – Lawton – and signed Ricky Gutierrez with the money saved, and tried to get some young talent back. The lesson we learned from that was a painful one: When you make trades in the middle, you're likely going to be unsuccessful on both levels — major league talent and minor league talent.
"You need to commit to a direction, and so we went into the next year with the commitment that, 'OK, we're going to see how it goes and there's a chance we're going to push the button and go all the way here.'"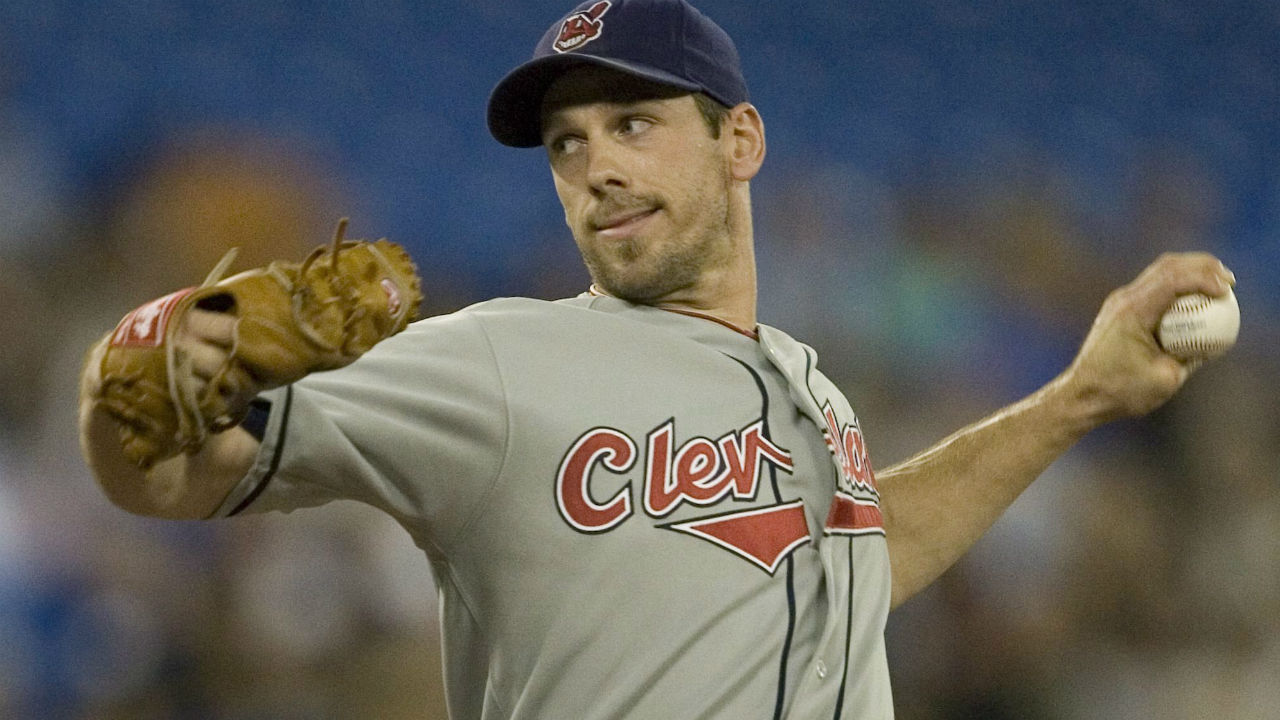 All that sounded good — except for an 11-1 start by the 2002 Indians, led by Colon's 3-0 start en route to a 10-4 record and a 2.55 earned run average at the time of the trade.
"We were close to .500 and still had a lot of good players, so no one thought anything was imminent because that's a white-flag trade," said Shapiro. "But we had two things in the back of our mind…. One, a rebuild was unavoidable. Two was what's the fastest way to get through that rebuild? How do we get it done in three-to-five years? We felt like the answer was to kind of artificially re-create big drafts. To infuse talent at the double-A or high-A or triple-A level instead of infusing it at Rookie Ball."
Shapiro smiled.
"If we had gone all the way with the Alomar trade, we probably could have got David Wright from the Mets," he said, staring at the seven-time all-star's name on his pad. "We were talking about it. He was in the Appalachian League. We weren't going to get David Wright with [Alex] Escobar and [Jerrod] Riggan, but if we had not gotten Lawton as part of that deal… we probably could have got Wright and Escobar."
Among the names that interested Shapiro as he and his advisors worked quietly — the deal didn't leak, another difference between now and then — were Nick Johnson of the New York Yankees, Austin Kearns and Adam Dunn of the Cincinnati Reds, and Hank Blalock of the Texas Rangers.
LaCava said he was first aware of Shapiro's intentions after the June draft. It also became apparent that his knowledge of the Expos organization was going to be key in the deal.
Phillips was a no-brainer. All you had to do was read Baseball America to know that.
"Yeah, he was the headliner, no question," said LaCava.
Lee and Sizemore were, by comparison, leaps of faith. Lee was a 23-year-old left-hander who was struggling with control issues and unfair questions about makeup after he was briefly suspended while at Arkansas for what was called a "minor violation of team rules." He would go on to post 143 wins over 13 years for four teams, winning the 1997 AL Cy Young Award along the way.
Sizemore was a three-time all-star and Gold Glove winner before injuries forced him out of the game at age 32. As for Phillips? Now 36, he's still playing and sporting an .800 OPS through 68 games with the 2017 Atlanta Braves.
Combined, the three men earned over $273 million during the course of their careers, along with 10 all-star appearances and six Gold Gloves.
When it came to Sizemore's inclusion in the deal, it was here where the knowledge of the Expos system possessed by LaCava as well as former Expos amateur cross-checker Dave Malpass was especially valuable. Malpass and an Expos scout named Scott Goldbsy did much of the heavy lifting when Montreal selected Sizemore as a 17-year-old out of Cascade High School in Everett, Wa., giving him $2 million as a third-round pick so he would turn his back on a combined football and baseball scholarship at the University of Washington.
"Besides athleticism, what was apparent was that Grady was probably the most disciplined teenaged hitter I've ever seen," LaCava said. "He had a really advanced strike zone for a guy who grew up in the Pacific Northwest. He'd routinely have 18- to 20-pitch nights as a teenager. He hadn't put it together in terms of performance and word was that he was thinking of going back to football, but his at-bats were good, his athleticism was off the chart and he had a desire to be good that was really apparent."
But at the time, he was no Brad Wilkerson. The 33rd pick overall in the 1998 draft, Wilkerson was off to a sluggish start in his first full season with the Expos. Wilkerson would go on to be a .247 career hitter over an eight-year career. And while he would never reach the heights of Sizemore, he did go on a little tear just before the Colon trade, so Minaya refused to deal him since he was helping the major league roster.
Minaya had no idea what he had in Sizemore.
"We had no scouting reports on him: The Lorias took all the computers, the whole database with them when they went to Florida," said Minaya. "We'd seen Brandon Phillips in the major league camp during the spring. Lee we knew about. Sizemore? Uh-uh. No clue."
The Expos' bid for the post-season petered out after the deal, as the team went just 42-43 the rest of the way before ending up in Washington, D.C., as the Nationals after the 2004 season.
Colon was traded to the Chicago White Sox before the 2003 season and — bless him — is still in the game albeit currently injured.
The Indians? While Shapiro was unsuccessful in bringing a World Series to Cleveland, he was named Sporting News executive of the year after the 2005 and 2007 seasons – the latter a year in which the Indians lost the AL Championship Series to the Boston Red Sox.
Now in Toronto, Shapiro cautions against making any comparisons between what the 2002 Indians did and what the 2017 Blue Jays might do.
"In a purely intellectual vacuum, with nothing else around, I would say it's the same," Shapiro said when asked how he compared the aging Jays with the aging Indians he broke up.
But Shapiro doesn't operate in an intellectual vacuum. Breaking up the Indians was a pre-emptive move and Shapiro doesn't seem to feel the need to do anything pre-emptive here.
"This market is so robust and so strong, and it's only recently awoken," Shapiro said. "And we have such tangible evidence of how incredibly powerful this market is if it stays awake. I mean, there's seven million people here and so many people live within walking distance of the park. It's a dream. If there's a Browns exhibition game in Cleveland, nobody comes to the ballpark. It doesn't take much. Here, the Raptors can have a playoff game at the ACC or TFC can have a game and we can still get 40,000 people out to watch us play."
Fifteen years ago today, a 34-year-old Mark Shapiro shook up the baseball world. He blindsided the whole game, save for a few trusted lieutenants. He saw the deal and the damage done, but he also later reaped the rewards.
He has the scars. He has the awards. And he's kept the notes.