5 Potential MLB Blockbusters: Batters | Relievers
A front-end starter changing teams can completely shift the balance of power in MLB.
Justin Verlander ended up being the piece that put the Houston Astros over the top en route to their World Series title last year, and Toronto Blue Jays fans will remember the David Price blockbuster of 2015 that helped take them all the way to the ALCS.
While someone of Verlander's calibre isn't likely to be on the move this summer, here are five starters who could be dealt by the July 31 non-waiver trade deadline.
[relatedlinks]
His name doesn't carry the star power of many others on this list but Happ has quietly put together another strong season for the Blue Jays. The left-hander carries a 3.48 ERA and 3.41 FIP through 14 starts and has easily been the most reliable arm on the staff.
A free agent at the end of the season, Happ is a strong bet to be traded barring a torrid run by the Blue Jays over the next month. In a weak market for starting pitching, the steady Happ is one of the top rentals available for teams with legitimate title hopes. The Yankees and Mariners are already showing interest and a handful of other teams, such as the Angels, Nationals and Brewers, would be logical suitors as well.
Just stitch a 'for sale' sign on every Blue Jays uniform
June 18 2018
It seems crazy to trade one or two legitimate aces who still have years left of club control, right? That's the conundrum the New York Mets find themselves in with deGrom and Syndergaard. After a sizzling start to the season, the Mets have crashed back down to earth, sitting fourth in the competitive NL East.
New York has at least considered dealing one or both star hurlers. With the Braves and Phillies already ahead of schedule with their rebuilds and seemingly poised for long windows of contention, it might be time for the Mets to shake things up. Considering deGrom and Syndergaard are leaps and bounds better than any rental options available this summer, the package New York could fetch in return could be too good to pass up.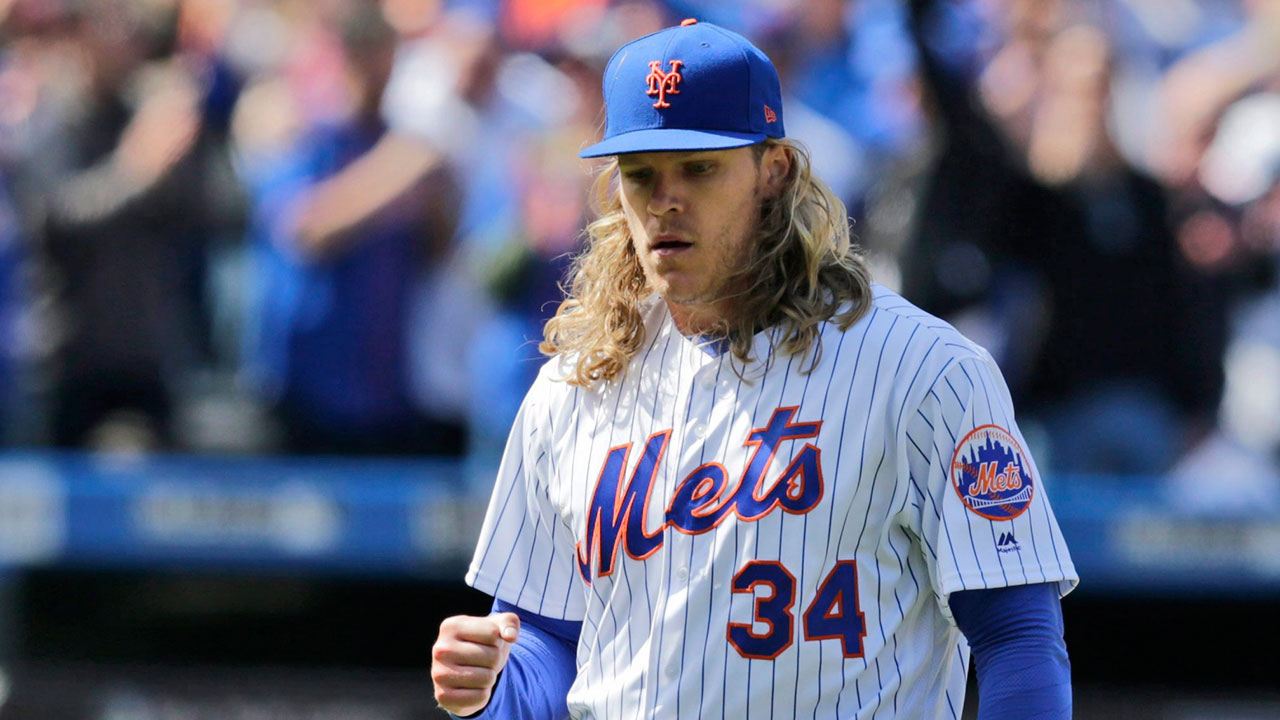 At age 34, Hamels is heading into the tail end of his career. The velocity has diminished, but Hamels has registered a solid 3.69 ERA for the Texas Rangers in 2018. His 5.35 FIP could be cause for concern, but he's still a valuable trade chip due to his track record and post-season success.
The four-time all-star has a no-trade clause in his contract, which allows him to block moves to 20 teams. The options could be limited, but there should be strong enough trade interest to lure the veteran out of Texas this summer. Hamels has a $20 million club option for 2019, and franchises unwilling to take on that kind of commitment can buy him out for $6 million.
[snippet id=3966765]
Archer's name has come up in trade rumours in recent years, but the Tampa Bay Rays have yet to pull the trigger. The right-hander's trade value certainly isn't at its peak as he's on the DL with an abdominal strain and currently owns his worst ERA in six years (4.24). When he's at his best, Archer boasts ace potential and has one of MLB's deadliest sliders.
With another three years remaining on his club-friendly contract, the small-market Rays might not be ready to move on from their most established pitcher quite yet. A change of scenery is certainly possible, but probably not likely at this time.
[snippet id=3305549]
Fulmer has enjoyed quite the start to his big-league career. The Detroit Tigers starter won the American League Rookie of the Year award in 2016, and followed that up with an all-star berth last season. He's limped out of the gate in 2018 coming off elbow surgery in the off-season, logging a 4.13 ERA over his first 14 starts.
The Tigers are surprisingly in contention for a playoff berth in the lacklustre American League Central, but the sub-.500 record means they are in the "sellers" category — at least for now. Fulmer would figure to fetch a large haul for similar reasons as the potential Mets blockbusters listed above. In such a weak market for starters, a young, controllable arm like Fulmer could yield a massive return. The former first-round pick is a valuable piece for Detroit, but if a package comes along that accelerates the rebuild, the Tigers would have to listen.