DUNEDIN, Fla. – Joe Biagini is starting the Toronto Blue Jays' Grapefruit League home opener Sunday, but the team's cooling on the idea of stretching the right-hander out as a starting pitcher.
The addition of Mat Latos provides the team with another experienced candidate to start if necessary, and the Blue Jays want Biagini's arm in their bullpen.
"We're not going to get carried away and stretch him out too far unless an injury occurs to one of the five guys and then we might look at him being that guy," manager John Gibbons said. "Hopefully that doesn't happen."
Biagini's slated to pitch one or two innings in Sunday's split-squad game against the Philadelphia Phillies, but it's considered unlikely that he'll be stretched out beyond three innings this spring. When pitchers and catchers first reported to camp Feb. 15, Biagini was viewed as a potential rotation candidate because of his repertoire, large frame and success out of the bullpen.
"It's something we're playing with because everyone's intrigued by what he can do as a starter, but right now he's so valuable to us in the bullpen," Gibbons said.
Biagini has said he's open to starting, and joked Saturday that he's ready to pitch "all nine innings" of his spring debut if needed. Barring injury, though, the Blue Jays won't be asking him to pitch that much for the foreseeable future.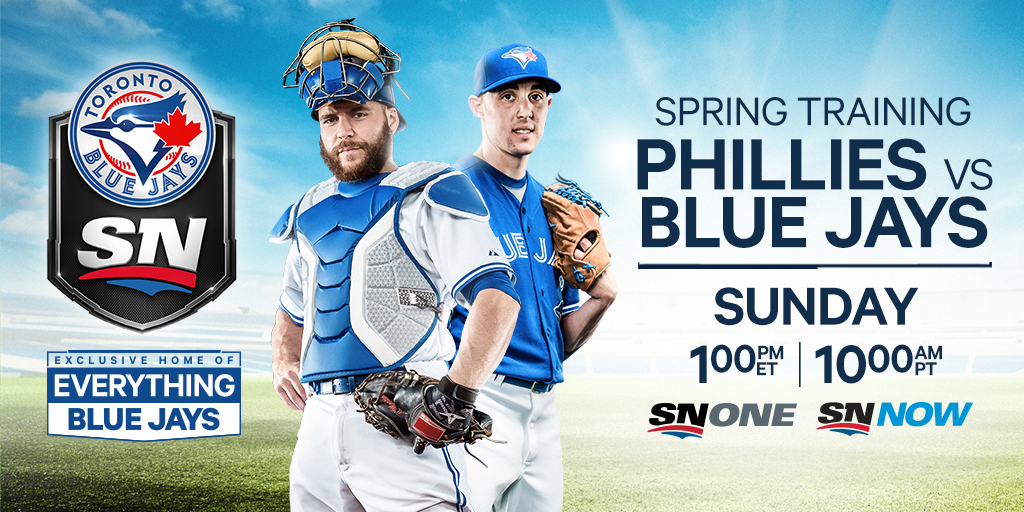 PROSPECTS IMPRESSING: Rowdy Tellez's spring debut left a strong impression on manager John Gibbons. Tellez, a 21-year-old first base prospect who hit 23 home runs with a .917 OPS at double-A last year, is expected to open the 2017 season at triple-A.
"Tellez was really good," Gibbons noted. "He's probably the closest guy knocking on the big-league door. You just watch him move around. His defence has definitely gotten better when I watch him out here, but he can hit. There's something different about him."
Though he's listed at six-foot-four and 220 pounds, Tellez has been moving well on the infield.
"He trimmed down, too," Gibbons said. "He's working hard to get himself in shape."
[relatedlinks]
Conner Greene, who split the 2016 season between Class A Dunedin and double-A New Hampshire, has also made an impression on Gibbons. After adding 25 pounds of muscle in the last calendar year, he now weighs in at 210 pounds with a noticeably muscular frame.
"He looks great," Gibbons said. "He's starting to turn into a man. He's still a young kid, but he's only going to get bigger and stronger naturally. He's been really focused."
The 21-year-old had a 3.51 ERA last year with 99 strikeouts and 71 walks in 146.1 total innings.
"Conner's got a chance to be a really, really good one," Gibbons added. "His time will come, but he's made some pretty swift progress."