TORONTO – In the leadup to Mother's Day, Toronto Blue Jays manager Charlie Montoyo pulled Rowdy Tellez aside and asked if he wanted to play, and whether he could play.
Nearly nine months ago, cancer took Lori Tellez's life at 53. The bond was strong between her and the beloved son she steadfastly referred to as Ryan, his actual name, even as pretty much everyone else knew him only as Rowdy. Her death, two weeks before his big-league debut, crushed him, and their tight-knit family. There would be emotional triggers at every turn with the Blue Jays set to fete moms at the ballpark. Sometimes, a baseball game doesn't matter.
The 24-year-old slugger was having none of it, though, even as he spent Sunday alternating between fighting back tears and shedding them. He told Montoyo he would do the best he could for the team, spent the morning crying and came to the ballpark ready to work, batting fourth as the designated hitter against the Chicago White Sox.
Through the pain that kept tugging at him, he delivered in his first at-bat, ripping an RBI single that brought home Freddy Galvis with the only Blue Jays run in a 5-1 loss. Once he settled on the bag, he gave first-base coach Mark Budzinski a fist bump, crossed himself, and pointed up to the sky. He planned to honour his mother after deciding to take the field and he did.
"Pretty emotional — I did the best I could to hold back tears," Tellez says. "As soon as I stepped in the box I was like, 'No way I'm not getting a hit here.' It was a different presence when I got in there. It was a really emotional day for me, I cried all day, pre-game, I came running onto the field with tears in my eyes, it's tough."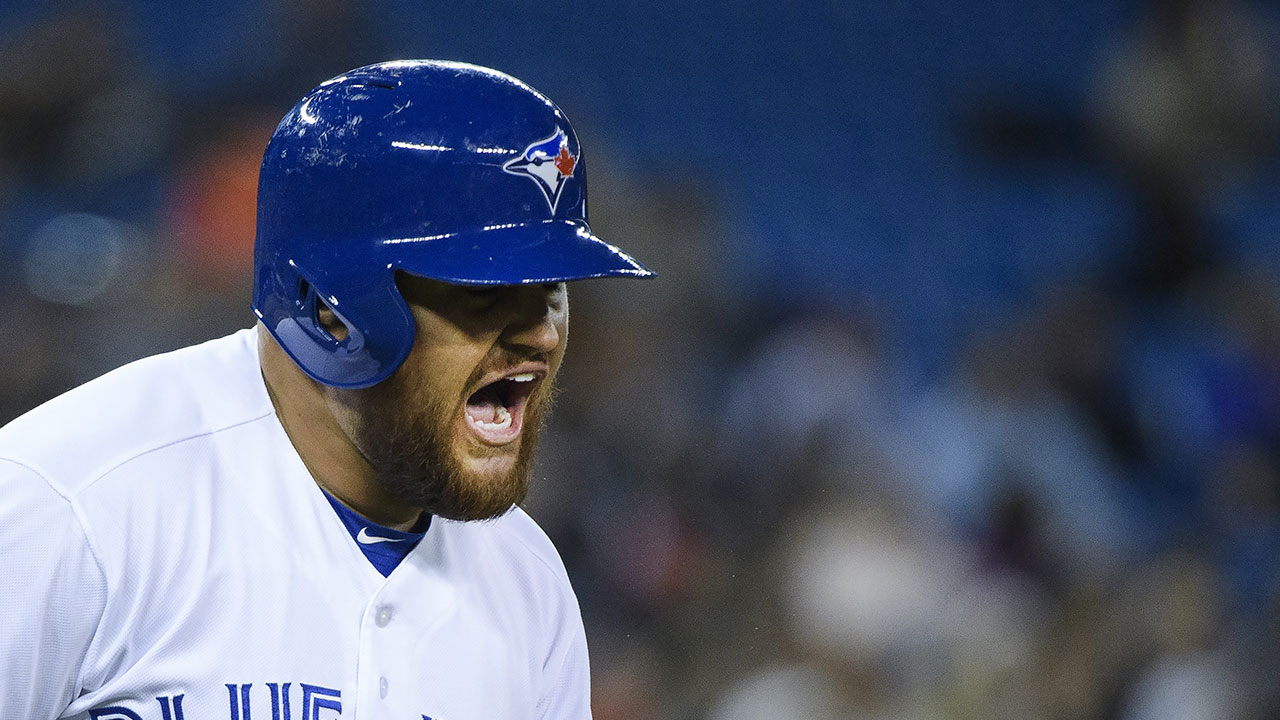 Like for the rest of his team, the remainder of the afternoon didn't go as well for Tellez. There was a fly ball to right and a pair of strikeouts in his other three at-bats as the Blue Jays lost for the 10th time in 12 games.
Compounding matters were the constant reminders about Mother's Day. Marcus Stroman caught the ceremonial first pitch from his mom, Adlin, and walked out to the mound to give her a big hug afterwards. Touching messages of gratitude from Blue Jays players to their mothers played on the videoboard between innings. Players wore pink undershirts and wristbands and Tellez was among the hitters to use a pink bat.
Families of all ages sharing an afternoon together sat in the stands, all reminding Tellez that "this is the first time I haven't heard my mom's voice on Mother's Day."
"It sucked. It sucked bad," he says. "I'm not jealous of other people with their moms, but sometimes it's hard to sit there and be happy about these other things that are kind of like a pie in the face that I don't have my mom on Mother's Day. It's the first one for me so it's extra tough. This day is probably going to be one of the most hated days of my life from here on out."
Tellez spoke before the game with his father, Greg, and texted with his sister Amy, each experiencing the same feelings, only in different ways. After the game the Blue Jays flew out to San Francisco, where the they will open a two-game set against the Giants on Tuesday. Tellez's family was to meet him at the airport and bring him home to Elk Grove, just outside Sacramento, for the off-day, a difficult Mother's Day behind them.
"I wanted to play and honour her," says Tellez. "I'd only sent up a prayer twice in my life, after my first career hit and first career homer. I just stepped on the field (Sunday) and knew I wasn't alone out there, that she was with me."