T.J. Zeuch's sinking fastball has captured the Toronto Blue Jays' imagination for a while, so the right-hander's chances of lasting more than 21 picks into the MLB Draft were slim. Zeuch, a college starter who pitched at Pittsburgh, says it's a "dream come true" to become the Blue Jays' 2016 first-round pick.
"I'm very excited to be playing for an organization that's on such a high upswing," he said.
Zeuch, a 6-foot-7 20-year-old, caught the Blue Jays' attention in the Cape Cod League last summer and continued impressing at Pittsburgh, where Toronto scouted nearly all of his 2016 starts. Though a minor groin injury sidelined him early on in the season, he returned in time to show off a four-pitch mix including a fastball that sits in the 93-95 mph range.
"A good fastball. That's probably his best trait right now," Blue Jays amateur scouting director Brian Parker said after selecting Zeuch Thursday. "There's still upside with this guy."
With their next pick (57th overall, compensation for not signing Brady Singer) the Blue Jays selected J.B. Woodman, a college outfielder. The Mississippi standout has solid tools across the board with a chance to remain in centre field once he begins his professional career. At 66th overall, the Blue Jays took high school shortstop Bo Bichette, the son of former MLB all-star Dante Bichette. The 18-year-old Tierra Verde, Fla., native has committed to Arizona State University.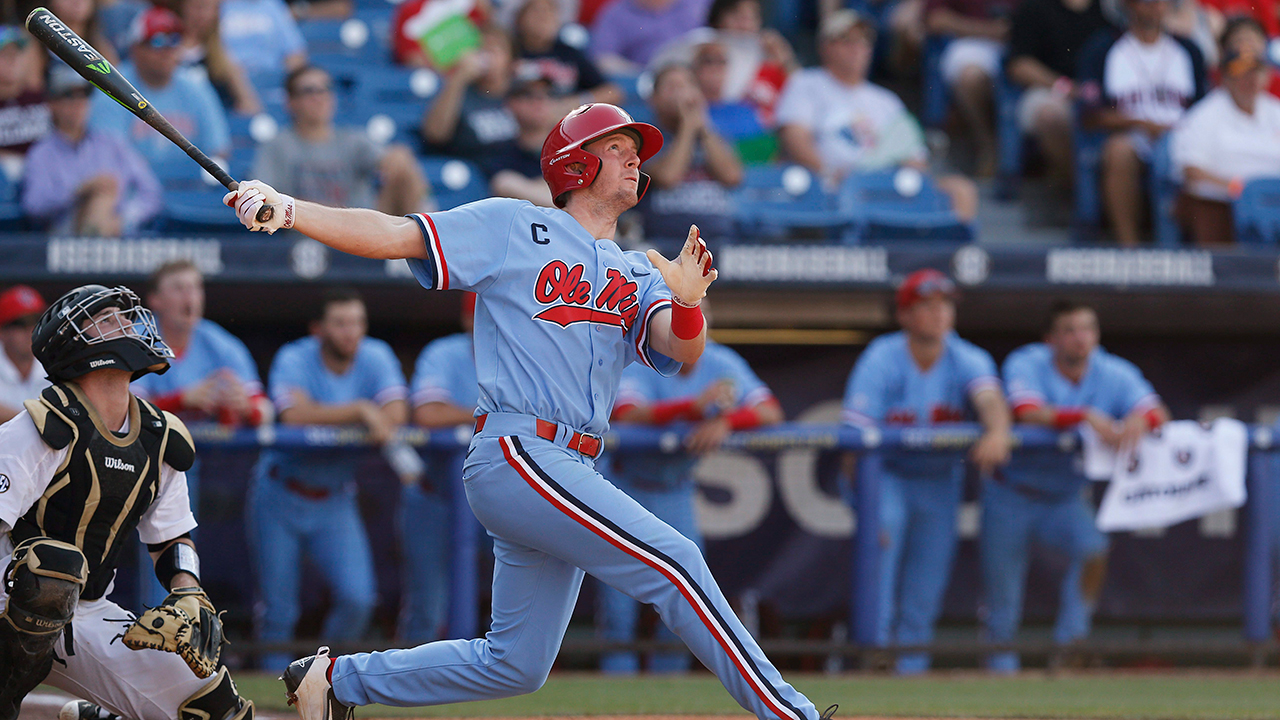 Zeuch went 6-1 with a 3.10 ERA and 74 strikeouts in 69.2 innings this year, an impressive follow up to a sophomore season in which he struck out 90 in 88.1 innings on his way to a 3.87 ERA. Parker describes him as a projectable pitcher whose curve improved over the course of the 2016 season.
"The development process for (the curve) has been great," Zeuch said. "Coming out of high school my curveball was a pretty weak pitch — something I wanted to improve upon. I definitely didn't expect it to be my best pitch at this point, but I think there's still a lot of room for improvement with it."
His best pitch is the two-seam fastball, which he uses to set up his off-speed pitches, particularly his curve or slider.
"There's a lot of things to like with him," Parker said. "With his projection, with his age, there's some upside with this guy."
Though Parker prefers not to make direct comparisons to big league pitchers, Zeuch (pronounced ZOIK) compares himself to St. Louis Cardinals right-hander Adam Wainwright, a pitcher he grew up admiring.
"I still watch him today and try to pitch like he does, being a similar build, having a similar repertoire," he said.
He was the top pitcher on the board when the Blue Jays picked.
"He can pitch. That's the great thing about him, too. He's got command," Parker said. "A college pitcher that's 20 that has some upside, those are the types of guys that we like."
Zeuch's father Tim played professionally in the minors for the Royals, so it wasn't long before T.J. started playing catch.
"He let me find my own way, find the game for myself," Zeuch said. "Once I found it I fell in love with it. He's been with me every step of the way, pushing me in the right direction, pushing me to do the right things to ultimately reach this goal."
The Royals had previously selected Zeuch in the 31st round of the 2013 draft. He didn't sign then, but the Blue Jays are optimistic that they'll be able to reach a deal with him this time.
"We're going to let tonight settle, let him celebrate," Parker said. "We don't see any problems with (signability), but we'll let that settle here until the draft's over."
If and when the Blue Jays sign Zeuch, they'll look to get him some steady work this summer. Because Pittsburgh's season ended early, he wasn't used as much as some college arms.
The Blue Jays have picked 21st on three other occasions, selecting John Cerutti in 1981, J.P. Arencibia in 2007 and Tyler Beede in 2011.
The Philadelphia Phillies picked high school outfielder Mickey Moniak first overall, while the San Diego Padres made Cal Quantrill the top-drafted Canadian, selecting the Stanford right-hander eighth overall. Teams have until July 15 to sign their 2016 draft picks.