As Alex Anthopoulos continues the search for capable bullpen arms, he may just have one under his nose. A former all-star who's under contract with the Toronto Blue Jays for the 2015 season.
Steve Delabar may seem like a longshot for some, but he feels ready to contribute after a miserable 2014. He sees no reason he can't re-gain the form he had two seasons ago when he struck out 82 in 58.2 innings, had an ERA of 3.22 and was an all-star for the first time.
"I know I can contribute like I did in the past," Delabar said in a phone interview from his home in Elizabethtown, KY. "Physically I feel now like I did in the off-season leading into 2013."
And that leads us to the question many are asking. Exactly what happened to Delabar last year? How does a guy go from being an all-star to being sent down to the minors in mid-June with an ERA close to 5.00, never to return to the big leagues. As it turns out, there was a good reason for his struggles. He was injured.
"I had little nagging things here and there that didn't require DL time," he said. "They were more maintainence things and it was a grind from the beginning of the season, all the way through. I'm not one to make excuses so you probably didn't hear about it until probably just now. For the most part, I just didn't feel healthy all year."
Delabar walked nearly as many batters as he struck out last season, which led many to believe that his issues were more mental than physical. But Delabar doesn't think that was much of a factor at all
"I don't think the mental part was more taxing than the physical last year," he said. "Obviously with the ups and downs and the way I pitched before, the mental part could have taken a huge blow. But I was able to stay pretty grounded mentally"
One of the biggest disappointments came when Delabar didn't receive a September callup. Instead of getting a promotion, he was sent home to rest and clear his head. At the time, it sure sounded like rock bottom for him, but looking back, the time was much needed and well spent.
"I got to go home and any time you go home and chill out, you clear everything," he said. "You don't have to prepare for a game, relax a little bit more and kind of hit the reset button."
He also looks at the time at home as a blessing in disguise. His wife Jamie gave birth to the couple's second child, a son named Jack, on September 29th. "Had I been called up, I wouldn't have made it home for the birth," he said.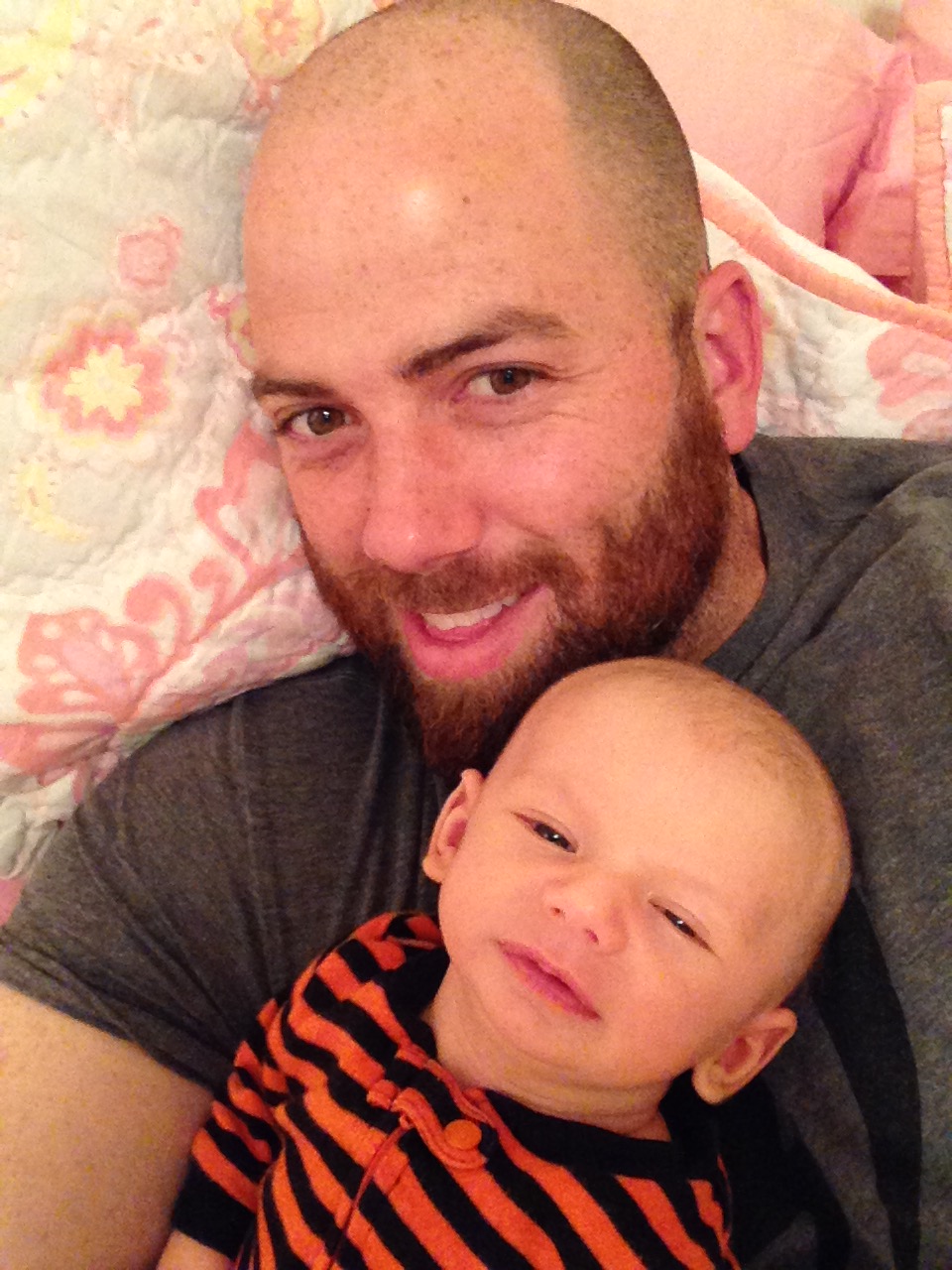 Delabar once again feels 100 percent healthy and he's back on a full weighted ball program. Last year he backed off, and feels that may have accounted for some of his loss in arm strength. Spending most of August 2013 on the disabled list didn't help either.
"I really didn't get into the weighted ball program like I needed to," he said. "I don't believe I went through an entire program. I did some maintenance stuff so I didn't get the arm strength I needed, so I was kind of set back there. This year I've been able to get a foundation laid down, building strength and speed."
Knowing velocity is such a big part of his game, coming into camp at full strength is vital and he's more than ready to prove himself all over again.
He's also quick to remind those who feel the Blue Jays' bullpen is a weakness that the same was said heading into 2013. That year, he and Brett Cecil were all-stars, and the 'pen ended up being one of the team's strengths during a disappointing season. So can they surprise again in 2015?
"It all comes down to performance, no matter who you have in the bullpen," Delabar said.
That won't stop Anthopoulos from seeking upgrades, but Delabar knows as well as anyone that the best bullpens sometimes consist of unlikely contributors.