DUNEDIN, Fla. – The demolition work at Dunedin Stadium is mostly complete and some of the foundational work is underway in the refurbishment of the Toronto Blue Jays' spring ballpark.
Construction crews are working from 7 a.m. to 7 p.m. from Monday through Saturday to get the place ready for next spring training. Work on the venue's first major upgrade since the turn of the century began immediately once the Blue Jays broke camp and headed south, part of an $81-million project that includes a new training facility at the nearby Bobby Mattick complex.
I visited Dunedin Stadium on Tuesday morning to check out where things are at. Here's what I found: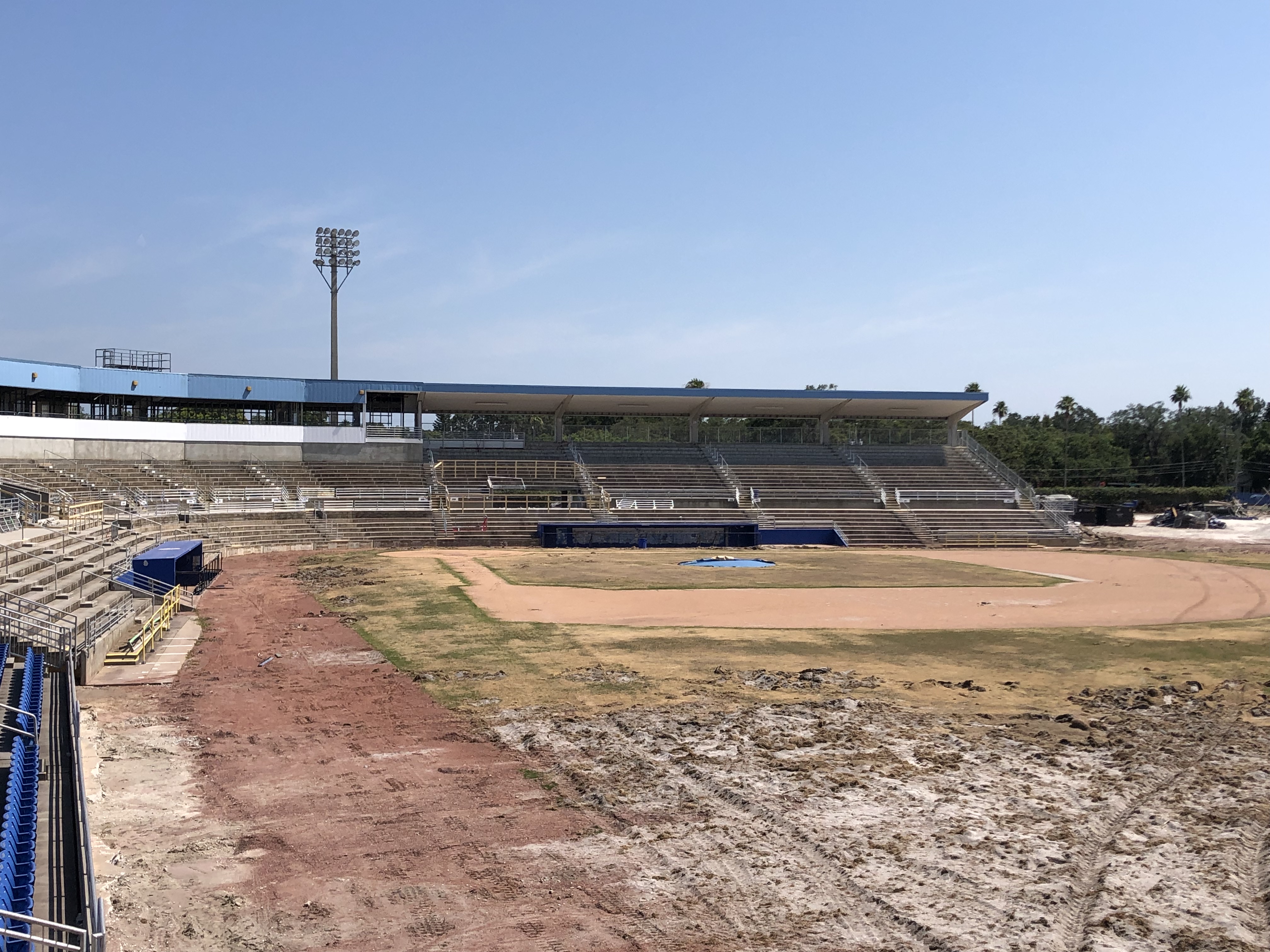 Most of the seats have been stripped away, and the suites behind home plate have been taken down to the studs. The field has been torn up, and new grass will need to go in by late fall so it can be ready for the spring.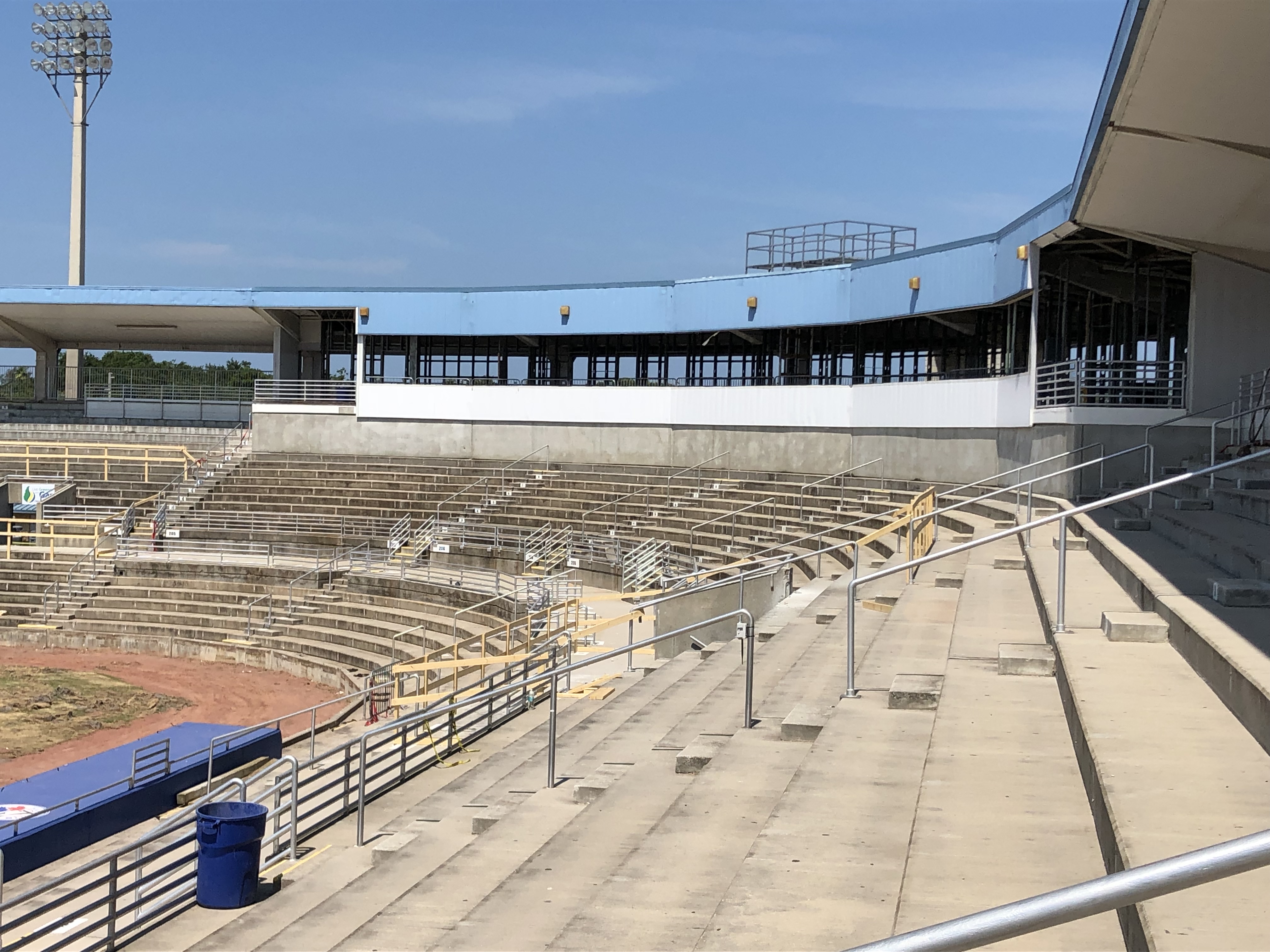 Expanded walkways and better seating should make moving about the stadium much more comfortable. Wider stairways from the concourse to the stands should help with people flow as well.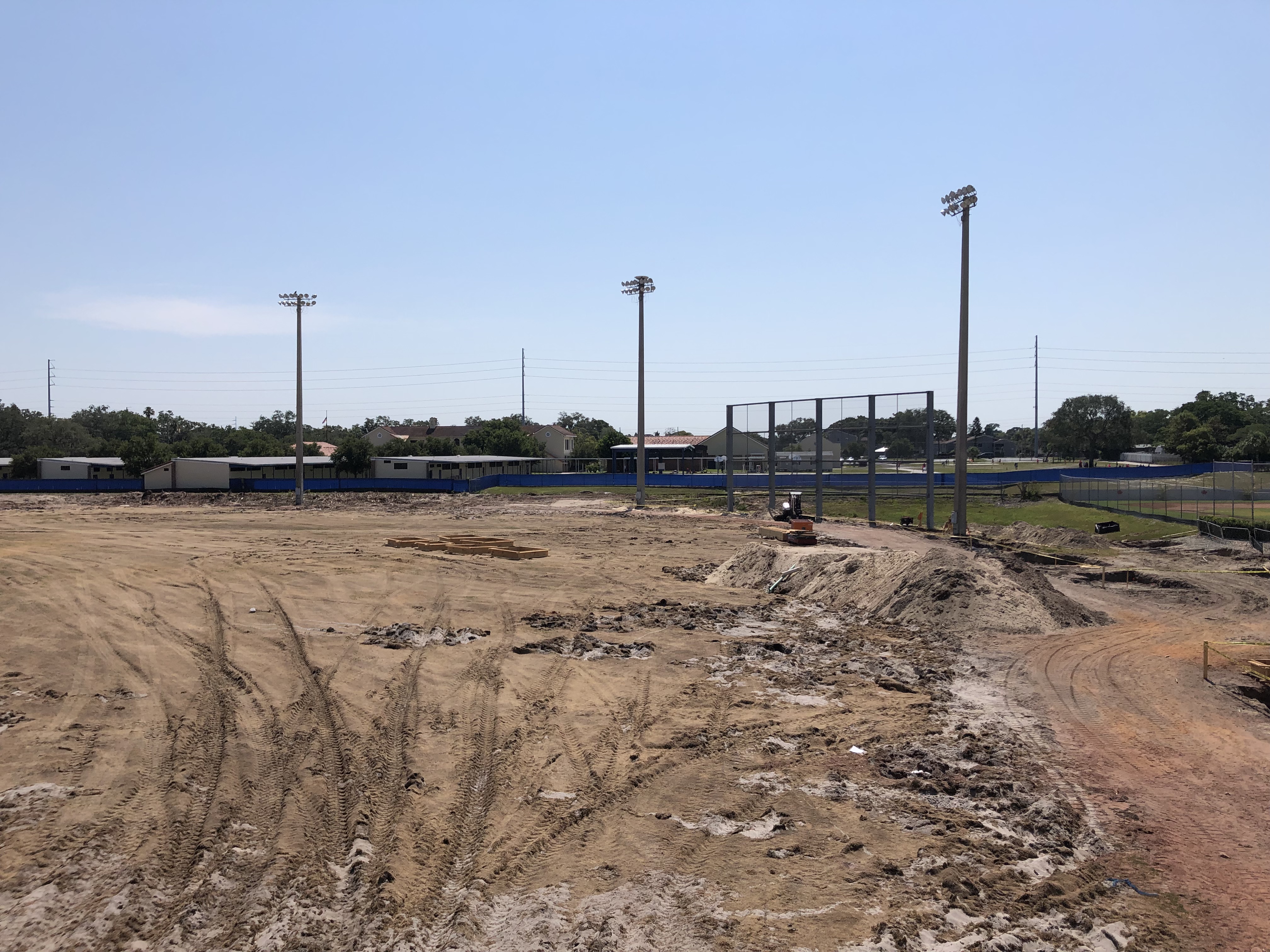 Some of the heaviest lifting will come in constructing the new outfield boardwalk, which will run foul pole to foul pole and include a tiki bar. The outfield wall is gone as are the trees that used to run behind the fence between the stadium and the adjacent school.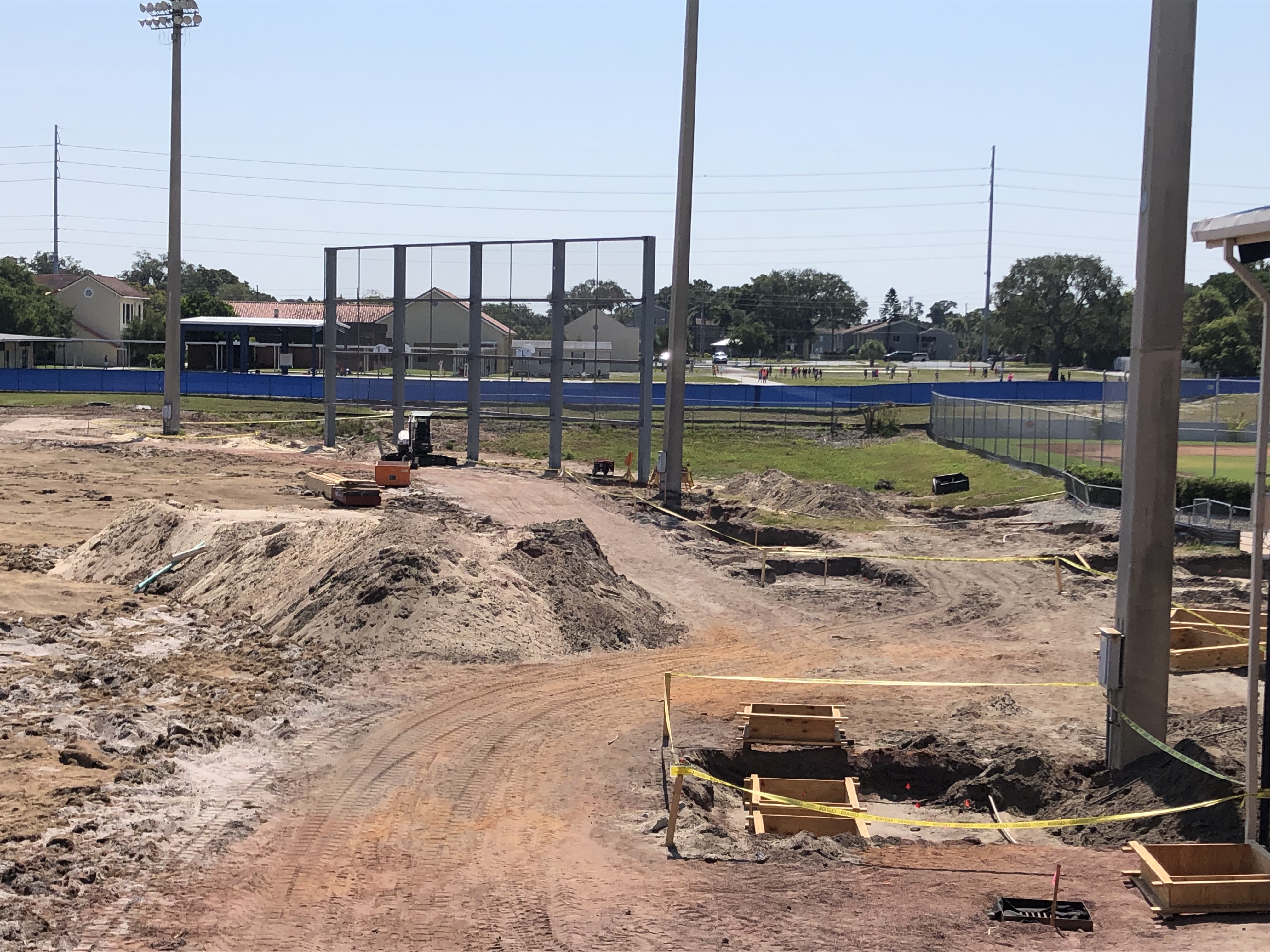 This is the first of the footers for the boardwalk to be put in place. The old light poles will remain where they are, but will get a new bulb system.
The base for new concession stands and a team store are in place outside the stadium, which will create an expanded concourse.
Those who spent time there won't be sad to see that this is what remains of the old visitors' clubhouse. The new one will be beyond the left-field pole.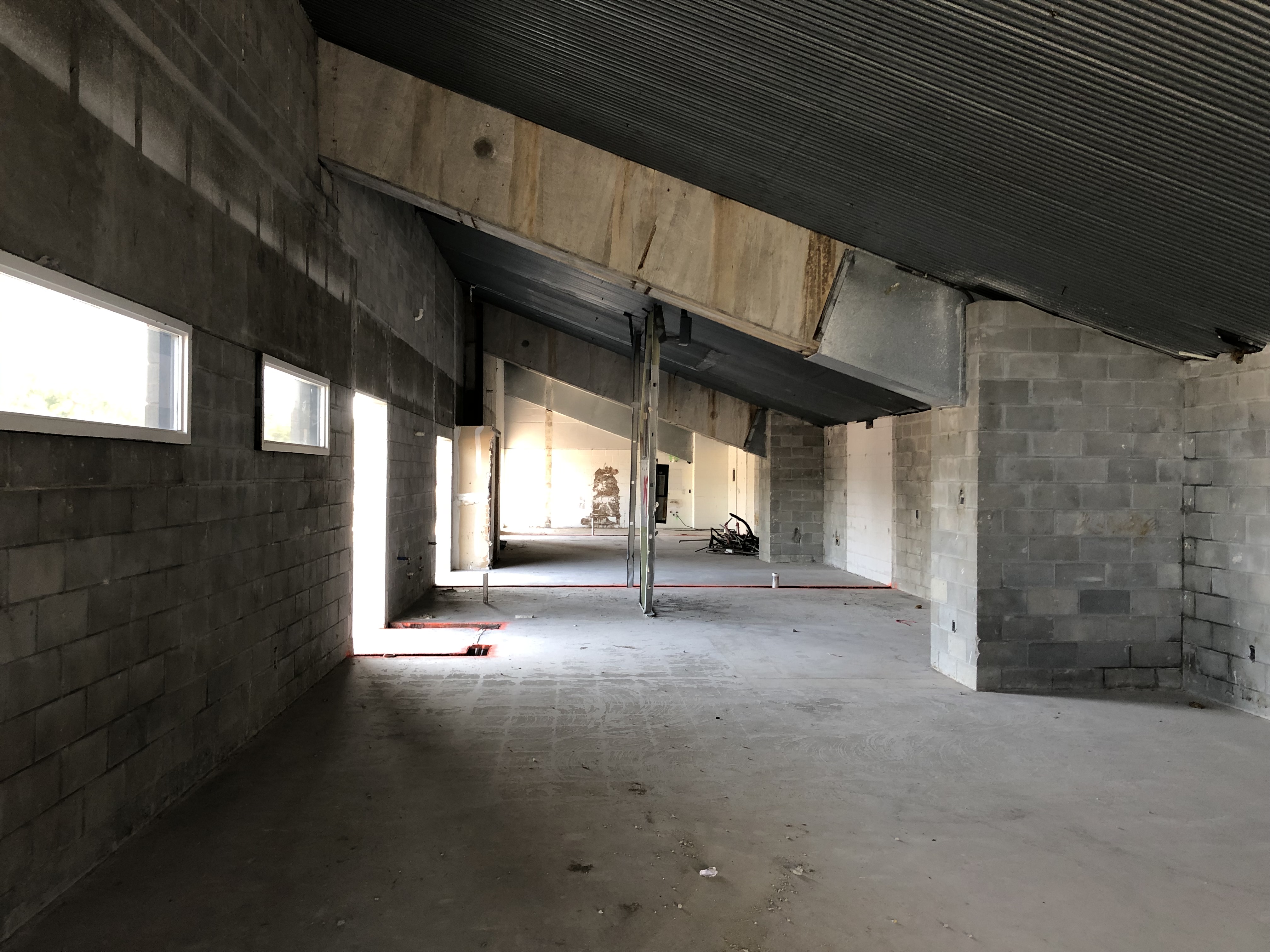 This area used to house some concession stands, bathrooms and the old umpire's room. In its next incarnation, a women's changeroom will replace the umpire's room, while new concessions and new bathrooms, with far more stalls for women, will fill up this area.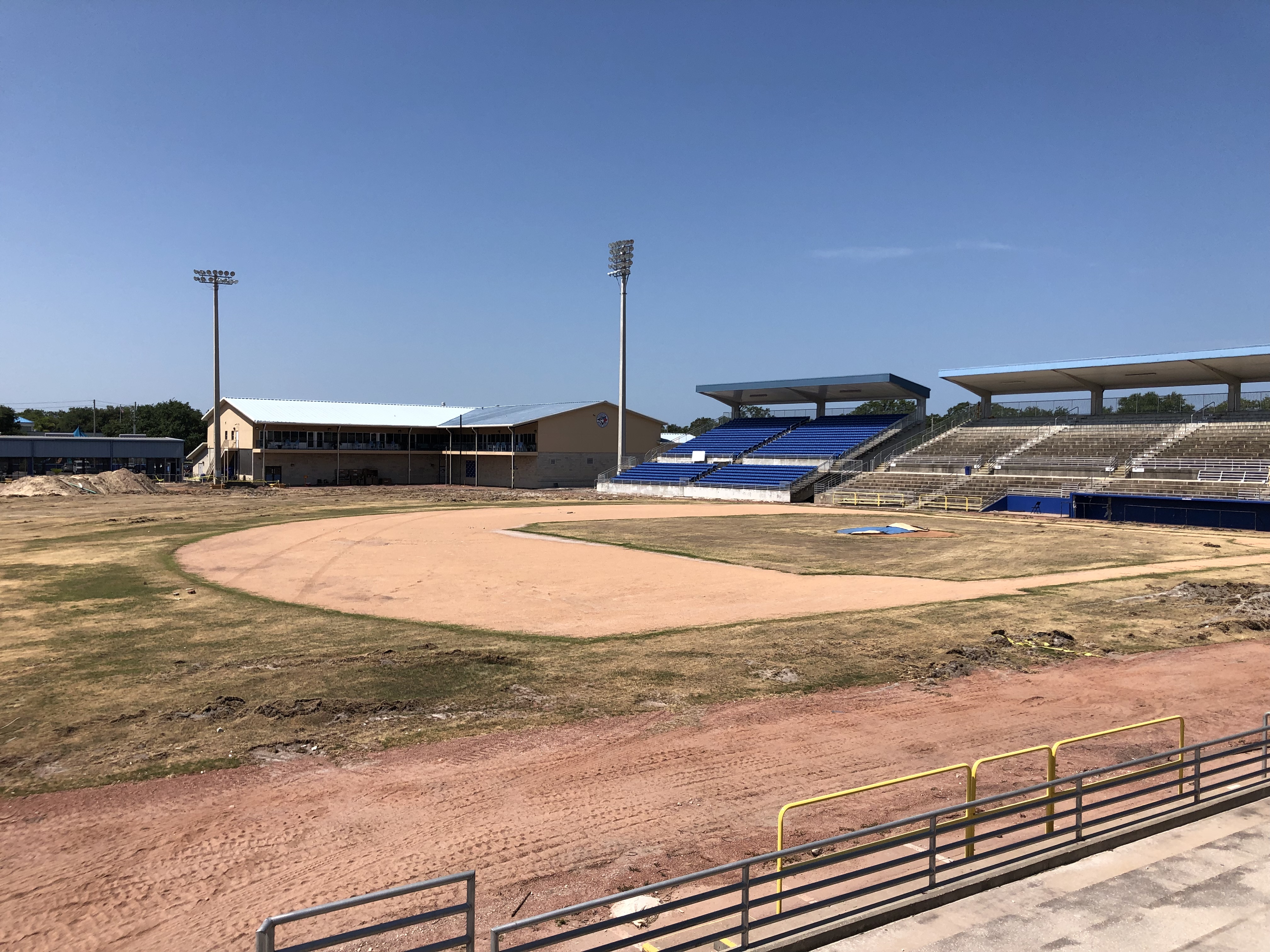 An expansion of the current stands and dugouts will further eat away into the already limited foul territory at the stadium, which hitters will love and pitchers will hate.
[relatedlinks]