TORONTO – Over the course of his Hall of Fame executive career, Pat Gillick worked with 10 different managers – seven that he hired, three that he inherited – on four different teams.
With the Toronto Blue Jays, he had Roy Hartsfield and Bobby Mattick for the development years, and Bobby Cox, Jimy Williams and Cito Gaston for the win-now period. In Baltimore, he took over with Davey Johnson in place and then had Ray Miller once Orioles owner Peter Angelos forced Johnson out.
Next with the Seattle Mariners, he teamed with the already-there Lou Piniella, whom he had pursued in Toronto before Gaston's hiring, and then chose Bob Melvin once Piniella left. Finally, in Philadelphia, Charlie Manuel was there when Gillick arrived and remained once he left.
A commonality all throughout the line was in the way Gillick viewed the relationship with his field boss.
"I asked the manager what kind of club he wants. Does he want a pitching/defence club, does he want an offensive club, what does he want in extra guys, someone to come off the bench and hit a home run or guys to come off the bench and play defence? That would be the discussion and it would be our job to try and construct a club that fit what the manager was looking for," Gillick says during a visit to Toronto for Tuesday night's reunion dinner celebrating the 25th anniversary of the Blue Jays' back-to-back World Series championships.
"As far as dictating the lineup or anything like that, if a manager asked me a certain question about a player, would you do this, would you do that, I'd give him an answer," he continues. "As far as going down and speaking to him about a lineup, I never did that. That was his responsibility."
Pat Gillick on 1993 championship, standing pat, role of manager today
October 23 2018
The framework is a vastly different one from the current trend in baseball, where managers are increasingly working with data-driven front offices on everything from roster construction to optimal matchups while participating in a wider array of organizational activities.
The Blue Jays are moving toward such a model in their search for John Gibbons' replacement, a process that appears headed toward a conclusion after this week's in-person interviews with Houston Astros bench coach Joe Espada and Tampa Bay Rays bench coach Charlie Montoyo.
Rays major-league field co-ordinator Rocco Baldelli and Chicago Cubs bench coach Brandon Hyde are the other known finalists for the job and a decision before the World Series ends is possible.
Whomever they land on will give GM Ross Atkins a much different partner than Gibbons.
Gillick, who remains a senior advisor with the Phillies, has seen how organizational structures have changed around the game since he stepped down as GM following Philadelphia's World Series win in 2008, and says the difference in the hiring process now is like night and day.
"If you go back 25 years ago, you certainly looked at a candidate's resume, the profile, etc…, but that profile has changed now," he says. "Consequently, the new era, the new model, when they look at a manager, they're looking to see if they're open to taking information, is he going to give the information to the players and coaches, are they going to embrace it?
"So they have to look at if it's going to be someone that's on the same wavelength and doing things the same way they want to do business."
Gaston has noticed the same changes in the role since he left the dugout after the 2010 season, citing first and foremost the more active participation of front offices in the day-to-day running of the club.
"I pretty much wrote out all my lineups and decided on who was going to play and how long you're going to stay in the game," says Gaston, quipping later: "I think a lot of the lineups are written out with the manager and the general manager. Maybe even the president. Who knows?"
A part of that shift is the way coaching staffs such as those of the Astros and Rays integrate information gathered by the front office into games, giving managers a deeper layer of predictive information to support their calls rather than relying on basic numbers or gut.
Los Angeles Angels general manager Billy Eppler, for instance, cited Brad Ausmus' "understanding of evolving strategies and probabilistic approach to decision making" as elements that led to his hire as Mike Scioscia's replacement.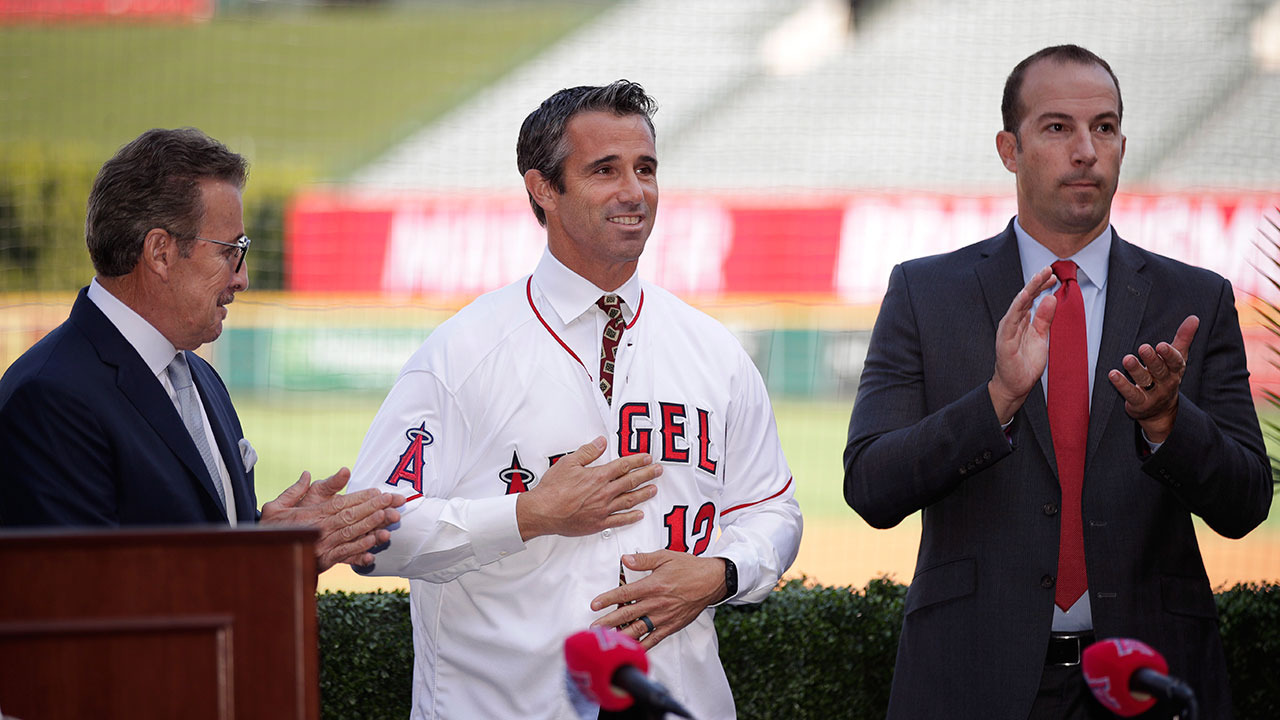 During his days managing, Gaston says he relied "probably on feel more than numbers, but numbers were there, too. If a guy had more than 30 at-bats against a certain pitcher, I'd look at it twice, and if a guy had less, I'd look at it the other way. Same way with pitchers, too."
Asked if he would have wanted all the data available to today's managers, he smiles.
"No, probably not," Gaston says, "we did OK without it."
Gillick believes there are two or three different types of managers a team needs depending on where they are in their competitive cycle. For teams in the building or rebuilding stage, his personal lean was toward someone with more experience as opposed to a younger, first-time skip.
"The reason I say that is because no matter what you say about statistics or the model, managers know that to keep their jobs there are two statistics – there's one on the left, and one on the right and you better move the W more than you move the L," he explains. "You can preach development, but (young managers) know they have to win to stay on, and that's why I think older guys that have been through the wars a little bit, they handle a rebuild better than younger people."
The mid-rebuild Cincinnati Reds went the younger, inexperienced route in hiring David Bell – who had been a finalist for the Blue Jays job – as their manager over the weekend. The Angels, trying to leverage Mike Trout and Shohei Ohtani, went with the more experienced Ausmus.
Of the remaining known finalists in play for the Blue Jays, none has managed in the majors, but all have substantial experience leading in different roles at different levels, positioning them to be the type of all-encompassing manager in vogue at the moment.
Gillick always felt managers "have their hands full" simply running the major-league team.
"Usually, I would say concentrate on that particular area because when you try to spread yourself too thin, somebody is going to get shorted, either someone in the major-leagues will get shorted, or someone in the minor-leagues will get shorted," he says. "I'm not a proponent of a manager/general manager. I think (the manager) should be someone who oversees the development of players, makes out the lineup and runs the team on a daily basis."
The next Blue Jays manager will be expected to do all that, and plenty more, too.