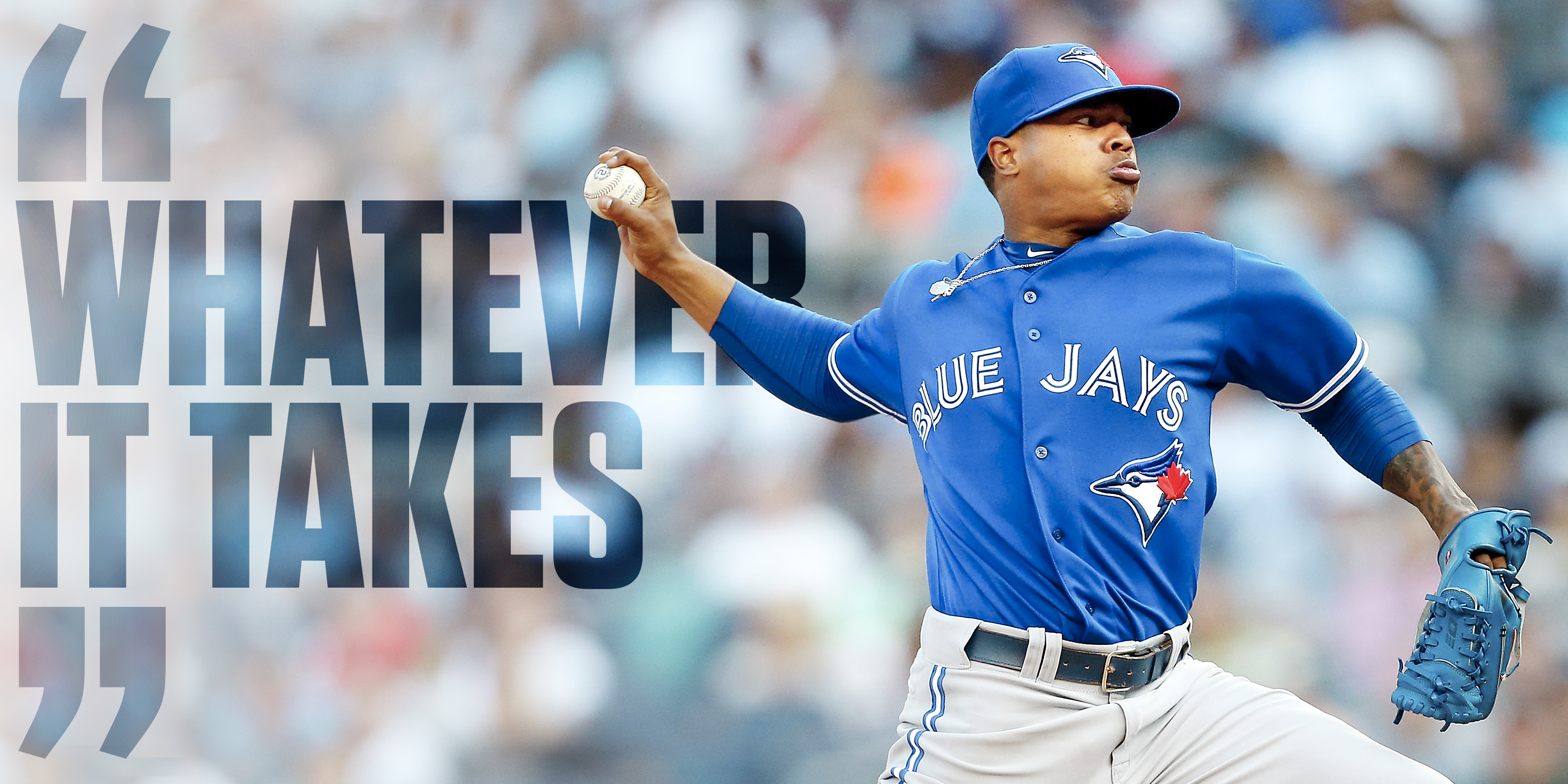 Nothing was going to keep Marcus Stroman out of the Blue Jays' rotation this season. The inside story of his incredible (and much faster than expected) comeback.
By Arden Zwelling in Dunedin and Palm Harbour, Fla., Durham, N.C., Toronto, Lansing, Mich., Pawtucket, R.I., and Boston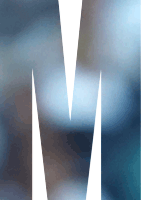 arcus Stroman will never forget the silence. He'll never forget lying on the turf at the Blue Jays' spring training facility after bouncing off the mound during a routine bunt drill, being called off by Josh Donaldson, planting with his left leg to get out of the way and hearing something pop. He'll never forget the hollow feeling in his left knee—as if there wasn't anything holding it together. He'll never forget everyone staring, speechless. He'll never forget quietly freaking out.
It was that silent, stunned moment that initiated a nearly six-month journey unlike anything Stroman's ever dealt with in his life. A half-year test of his patience, resolve and motivation to return from an injury that was supposed to rob him of his sophomore major-league season. He was about to endure the hardest thing he's ever done. And it all began lying on that turf.
Blue Jays trainer George Poulis arrived just as Stroman was getting up and trying to walk it off. Stroman's knee felt unstable but he didn't have trouble making it into the Blue Jays' training room under his own power. Once there, trainers got to work, bending and contorting his knee, asking what hurt and what didn't, trying to reach an initial diagnosis. They wouldn't tell him anything for certain, but Stroman could sense from the vibe in the room that something was very, very wrong.
He went straight from the clubhouse to the office of Dr. Steven Mirabello, with Poulis driving and trying to keep the conversation light and the mood positive. Stroman began feeding off Poulis's energy: Maybe it was just a strain. Maybe it was going to be OK. Then he sat down on a table in Mirabello's office, where the longtime Blue Jays doctor took one tug on Stroman's knee and immediately knew what the training staff had strongly suspected in Dunedin. "Marcus, you tore your ACL. It's gone," Mirabello said. "We'll send you for an MRI. But it's gone." Stroman took a moment to process the information: that he'd need surgery, that he'd face at least six months of rehab afterwards, that his season was over before it even started. "Everyone leave the room," he said. "I need some time. I need to be alone."
This was supposed to be Stroman's year. After a rookie campaign in which he made 20 starts for Toronto, posting a 3.29 ERA and finishing the season as the team's best starter, he'd worked harder than ever over the off-season to come back better. He was scheduled to pitch the Blue Jays 2015 opener against the Yankees in his home state of New York, before a bevy of family and friends, including his parents, Adlin Auffant and Earl Stroman. Now he had to call them and break the news that they wouldn't be seeing him pitch any time soon. He cried the entire way through both calls as his parents told him he'd be all right, that he was still young, that he was going to come back. Stroman didn't want to hear any of that. He wanted to pitch.
Stroman got off the phone, found Mirabello and went to quietly sit in the waiting room for his MRI. There it really sunk in that for the next six months he wasn't going to do anything but rehab and wait out the healing process. He'd need something else to keep him occupied. The first idea that came to him was going back to school. Three years earlier, he'd left Duke University to become a professional pitcher a few credits short of completing his sociology degree. He knew that campus would be empty, with regular students off for vacation; that the university had superlative rehab facilities; and that the Blue Jays had a consulting doctor who taught there. Before he'd even had his MRI he was back on the phone to his mom, asking her to contact the school and get the re-admission process started.
The MRI confirmed a full tear of Stroman's left ACL and he was scheduled for surgery a little more than a week later. He went back to the Palm Harbor apartment he shared with Aaron Sanchez to sit on the couch and commiserate with his best friend on the team. They'd been together every single day since they started working out with Jose Bautista and other Blue Jays in Florida shortly after the new year; they'd already picked out a Toronto apartment to live in; they'd closely analyzed the Blue Jays' schedule and made plans to go to OVO Fest and other events in the city that summer; they'd talked constantly about how they were going to kill it this season. It was all off the table now. Stroman kept apologizing but didn't really know why. Meanwhile, news of his injury spread across social media, and his phone went off like dynamite. Texts and Twitter DMs flooded in from friends, family and contemporaries like Mike Trout, David Price and Chris Archer. It was completely overwhelming—to the point that Stroman had to put his phone down for a while.
He had trouble sleeping that night, but not because of what was running through his head. On a lot of levels he'd already come to terms with the injury—he's not the type to dwell. Stroman couldn't sleep because his knee was swollen, throbbing. It kept him up most of the night. He finally fell asleep mid-morning, but woke up a couple hours later with a sudden dread in his stomach. The realization hit him harder this time.
Oh my God, he thought as he opened his eyes. I'm done for the year.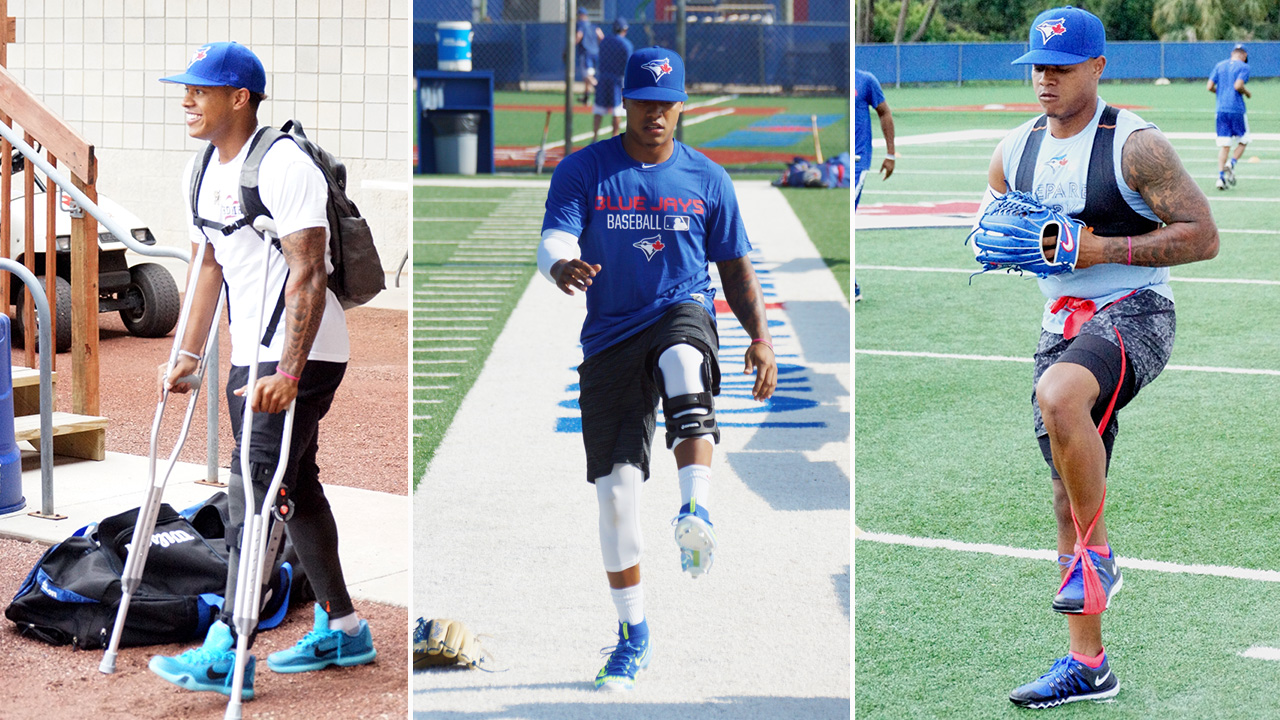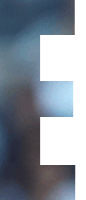 ight days after the injury, Stroman boarded a flight with his parents for Pensacola Beach, Fla., where he met legendary athletic doctor James Andrews, who would perform his surgery. The next morning he arrived at Andrews's office, donned a white gown and lay flat on a hospital bed, where he remained for hours as Andrews removed the torn ACL, harvested a length of patellar tendon from Stroman's left leg and threaded it in place of the extracted ligament through holes drilled in Stroman's femur and tibia. Stroman woke up in a daze and the first faces he recognized were those of his parents, who came in shortly after. They stayed with him for six days, fetching him food and keeping their son company as he watched NCAA basketball for hours on end. Stroman's parents separated when he was in fifth grade; this was the first time all three of them had spent any time together since. "It's not like they want to sit there and be around each other. They got divorced for a reason," Stroman says. "But they put their differences aside and really worked together just for my sake. That was special to me. I don't remember the last time we all hung out. And if I didn't get hurt, I never would've been in that position. We probably never would have all hung out again."
He stayed in Pensacola Beach for six days, before returning to Dunedin, where life was miserable. Stroman lived in considerable pain, unable to perform the day-to-day tasks he'd taken for granted when he was healthy. He worked up a sweat just putting on his socks. Sanchez was still there going through spring training, and his assistance—from helping his friend move around to grabbing chest-high items at the grocery store as Stroman rode around on an electric scooter—was invaluable. But for Stroman, a lot of pride was swallowed. Perhaps never more so than early in the process when he couldn't bend his leg, which made it impossible to enter his step-in shower on his own. When Stroman wanted to bathe, he stripped down in the washroom and had Sanchez lift him into the shower and hand him the spout. When he was done, he'd call Sanchez back to lift him out.
Sleeping was also a challenge. Stroman's leg had to remain in a brace locked at full extension to facilitate the healing process, which meant he spent his nights lying on his back—he naturally sleeps on his side—sleeping in two-hour stints before he had to get up and walk around the condo to get the blood flowing through his leg.
When Sanchez and the rest of the Blue Jays flew north for the regular season, Stroman still had four weeks to go in Florida. He'd arrive at the club's spring-training facility by himself at 9:00 a.m. every morning to endure four hours of rehabilitation before heading home to ice and foam-roll his knee, watch television and kill time. He was in near-constant discomfort, but could still work out his upper body and core while seated, and he kept his arm loose by throwing balls off a trampoline—using all six of his grips to keep his pitches sharp—and pulling on resistance bands to maintain his flexibility and endurance.
Meanwhile, Stroman's mother and the Blue Jays were putting the finishing touches on the pitcher's plans at Duke. He'd be taking five courses and working out twice a day with physiotherapists under the supervision of Dr. Robert J. Butler, a Blue Jays consultant and an assistant professor in Duke's department of physical therapy who specializes in recovery from ACL reconstruction. The days would be long, with Mondays, Tuesdays and Thursdays being the worst—each featuring five hours of rehab and four hours of class. Stroman was looking forward to the challenge, but anyone who's come in contact with the ferociously extroverted 24-year-old knows he can't go much longer than 15 seconds without human contact. He was going to require a roommate.
Stroman and his best friend, Ryan Bahnsen, met nearly 10 years ago at Patchogue-Medford High School, where they both featured on the basketball and football teams. Bahnsen was a year older than Stroman but they became fast friends, to the point that Bahnsen would accompany Stroman to Area Code games and high school showcases around New York State. Shortly after Stroman formulated his plan to return to Duke, he texted Bahnsen, "Dog, are you ready for a new journey in life?" Bahnsen's response was simple: "Yeah, where are we going?"
Stroman compares it to one of his favourite movies, The Town. "There's this scene where Ben Affleck comes in, and his boy—one of his best friends—is sitting on the couch, and Affleck is like, 'Hey man, I need your help. You can't ask any questions, you can never talk about this ever again, but we're gonna go downtown and mess some people up.' And the guy's just like, 'Whose car are we taking?'" Stroman says. "That's what it was like. That's the kind of love that Ryan and I have for each other. We would die for each other."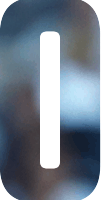 n May 4, when Stroman arrived for his first session at the Duke Center for Living, he could barely make it up the stairs. There was a long series of them leading up to the rehab area overlooking a sprawling gym, and Stroman took each step slowly and deliberately, careful not to put any pressure on his bum knee, which he still couldn't fully bend. But despite his reluctance on the steps, there was no lack of enthusiasm in his first briefing. "He was all over the place," says Nikki Huffman, one of Stroman's rehab coordinators. "I was trying to flow-chart the conversation, but it's not exactly easy to keep up with Marcus."
Huffman is a doctor of physical therapy at Duke who was tasked with focusing on Stroman's rehabilitation, while Jason Shutt, another doctor of physical therapy, focused on the performance aspect of the pitcher's work. At the end of the zigzagging meeting, Huffman asked Stroman what his goals were. He rattled off several, but three stood out. Huffman uncapped a highlighter to give them added emphasis: "pitch in Sept.," "I want to be 100 percent" and "I will do whatever it takes."
That laid the foundation for the countless hours Stroman put in over the following 15 weeks. He went through two workouts a day, five days a week, with recovery sessions in the pool every Wednesday and Saturday, and a full rest day on Sunday. The workouts were focussed on full-body athleticism and improving Stroman as an overall athlete instead of simply rehabbing his knee. Rather than replacing the car's flat tire, Butler and his team rebuilt the entire chassis. "Baseball is just such a grind. Everything's go, go, go. Sometimes when you're injured, it's a good time to reset and restructure," Butler says. "Not that you would ever choose to be injured. But it was a window of opportunity to allow Marcus to re-establish what is normal for him and what his expectations are as an athlete."
Guiding the rehab was a long checklist that listed specific movement and athletic performance benchmarks (from the basic, like ankle movement, to the challenging, like single-leg deadlifts with certain percentages of his body weight) Stroman had to achieve consistently in order to progress. He was given one of three ratings on each entry: red, which meant he couldn't do it at all; yellow, which meant he could achieve the movement but not with consistency; and green, which meant he'd conquered the step and could move on. The grading was extremely harsh and the movements had to be near-perfect before Stroman was awarded a green."You could have a lot of professional athletes who are completely healthy come in," he says," and I guarantee you they'd be red in a lot of areas."
Stroman's checklist was red in all areas during that first week, and he couldn't move much further down the list until his first two boxes were green—knee extension and knee flexion. For his first three weeks at Duke, Stroman went into the rehab centre nearly every day for four hours of torture as Huffman got to work on his knee, massaging it, manipulating it in different directions and puncturing it with long needles she would then shoot electric current through (Stroman's most dreaded technique). Some days Huffman would strap Stroman into a device called The Extensionator (actually), and crank his knee as straight as it would allow to measure how far he'd come. "The first two or three weeks were mostly just pain," Stroman says. "There was definitely a part of me that didn't want to do it. But once I got it through my head that it's going to be the best thing for me, I was like, 'I'll do whatever it takes.' I don't care how painful, how fatiguing, how much I'm going to have to sweat, I'll do whatever they tell me if they're also telling me I'm going to have an opportunity to pitch this year.'"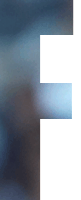 etty Wap's "My Way," firmly entrenched in Stroman's rotation at the moment, reverberates out of the speakers within his matte charcoal Audi S6 as he winds away from the condo he and Bahnsen share just north of campus. He turns right on Erwin Road and speeds past the backdrops of his Duke coming of age—his main coffee spot, the sushi place where he ate before every start he made for the Blue Devils, the trails he used to run. He turns into the forested campus and drives past the ballpark where he made those starts, the residence he lived in as a sophomore, the nondescript building that holds Cameron Indoor Stadium. Stroman loves pitching professionally, but you get the sense he would've been content if he remained a Blue Devil forever. "I was kind of upset when I left college, because I really wanted to finish my degree. I didn't want to be that guy going back to college at like 35, 36," Stroman says. "People don't realize how important it is to me to be a Duke graduate. Nobody gets into Duke. It's one of the top academic schools in the country. That's what I love about it. Like, what prospect chooses to go to Duke to play baseball? You never hear that."
Stroman pulls in to a quiet dead end and hops out of the car, switching places with Bahnsen, who will drive it back to the condo and pick him up later. Stroman gingerly climbs some stairs and walks through a maze of grey stone gothic buildings before crossing under the school's iconic chapel tower and heading for class. He took five courses to finish up his sociology degree, ranging from the complex, like intellectual property and innovation, to the unique, like Stroman's favourite, hip-hop cinema. His primary focus was an independent research paper, which he chose to write on the representations of men and women in sports media. He was aiming to graduate with a GPA around 3.2 or 3.3—but would settle for anything over a 3.0. "The schoolwork is a grind. It's hard to keep up. I haven't been doing work for, like, the past three years. So it's hard to sit down and lock in and be like, 'Let's do it,'" Stroman says. "It's academics first. And there are no handouts—none at all."
Stroman was hoping to fly under the radar at Duke, and he picked the right time to do it. He was never stopped when walking around campus, and even on the first day of classes, when everyone went around the room introducing themselves and he had to admit he was a professional athlete, his fellow students didn't bat an eye. Stroman's hip-hop cinema teacher, Mark Anthony Neal, was one of the few to recognize him, telling the class Stroman "better make sure he brings me a bobblehead before he leaves." Stroman wants to walk at his commencement ceremony next May, a moment he's dreamed of since he first got into Duke. "That's one of the experiences I've always wanted: bring my family, put on the outfit, walk out there and get my diploma, the whole thing," he says. "Maybe they'll let me fly back between starts or something if I'm not pitching that day. That'd be pretty special."
Two hours later, his class wraps up and Stroman is one of the first students out the door, eager to get moving. He heads back to the same spot he left Bahnsen, where he's picked up and, changing into workout gear in the car, ferried to a late-afternoon performance session with Shutt in what Stroman calls "The Cubicle"—a windowless room that can't be more than 250 square feet stocked with a series of bands, medicine balls and kettle bells. This is the arena for some of Stroman's most gruelling workouts.
But before he can get moving Stroman must have a host of physiological information, such as the state of his central nervous system, read by an egg-shaped device called an Omegawave. That information, along with data culled from cardiac and movement monitoring during his workouts using a Catapult bib, helps guide training for the day. It gives Huffman and Shutt an idea of Stroman's window of trainability—how far they can push him without it being detrimental to his rehab. "Nice," Shutt says, analyzing the data on his phone. "Yesterday we were trending towards a little bit of fatigue, but it rebounded last night. We still have a little bit of general CNS fatigue, but that's OK." Stroman, naturally, has his own way of summing it up. "You are not the father," he says, in his best Maury Povich impression. "Now hang on, I've gotta do some backflips and dance and freak out."
For the next hour Shutt puts Stroman through the ringer. Both he and Huffman are uber-critical—Stroman would call them anal—of Stroman's technique and body positioning throughout his workouts, barking out constant orders to straighten this or stabilize that. Sometimes they have him wear a K-Vest, a bio-feedback tool that features wireless sensors on his hips that feed into a laptop and present an on-screen rendering of Stroman's posture. If his form is good, the computer plays heavenly music, but as soon as he shifts too far in one direction or loses stability, the music stops. Shutt and Huffman make Stroman repeat exercises until he can perform them consistently with the heavenly music playing. They aren't just helping him relearn how to perform on his knee; they're building a better athlete. "We used a very data-driven approach, which told us what our opportunities were and allowed Marcus to make constant progress. We couldn't let our biases or opinions get in the way," Butler says. "We were able to give him the right amount of stress because we were constantly monitoring the stress. As soon as he was ready to move on to the next step, we knew immediately."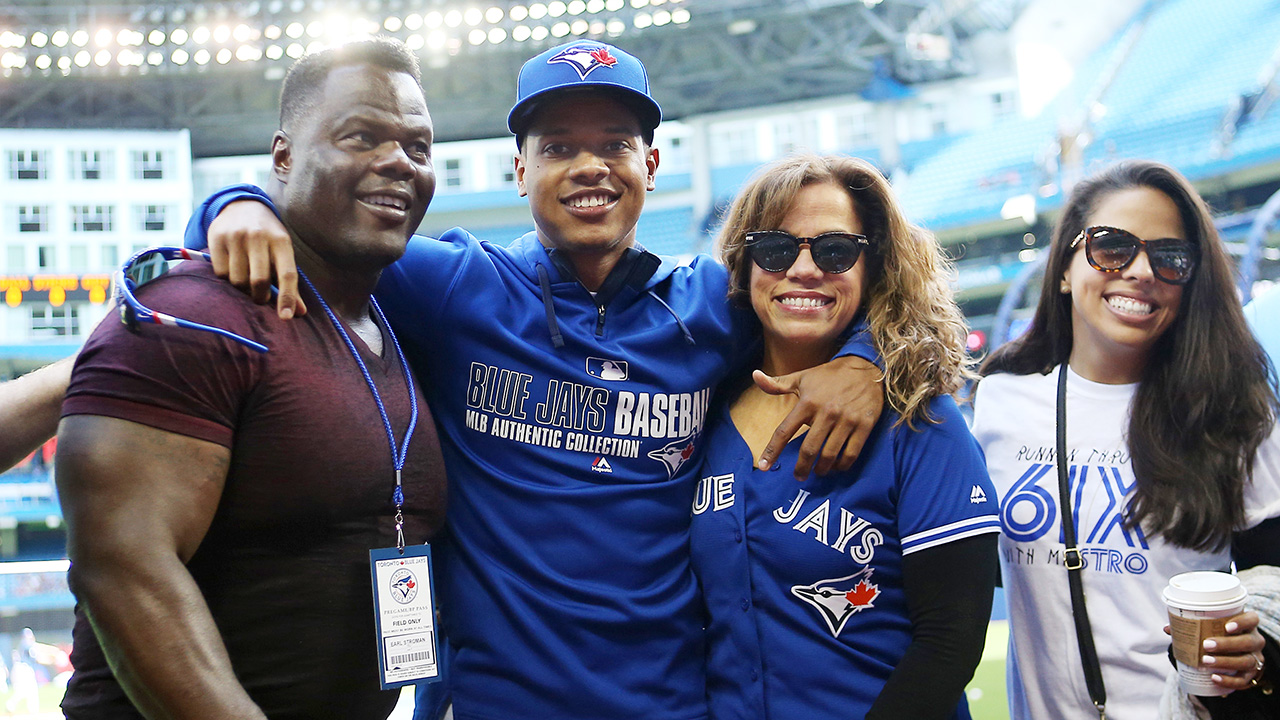 fter a whirlwind early June weekend in Toronto that included a bevy of autograph sessions and promotional appearances, a night out on the town with family and teammates, his bobblehead day at Rogers Centre and approximately 45 cumulative minutes of sleep, Stroman caught an early morning flight from Toronto to Atlanta to Durham, dropped his bags at home, and went straight to the gym to meet up with Huffman and Shutt.
The week marked the official three-month anniversary of his surgery, and even though he'd done a number on his body over the weekend, Stroman bounced into his rehab session full of energy, wearing blue shoes, Blue Jays shorts, a white "Running through the 6ix with my Stro" T-shirt, and a neon green headband. His Omegawave readings came back positive in spite of his lack of sleep, which meant Huffman and Shutt had the green light to put him through a rigorous workout. With Fetty Wap blaring out of Huffman's cellphone and several pieces of Orbit Sweetmint in his mouth, Stroman ground his way through gruelling crawls, lunges and a gauntlet of other exercises, as his trainers threw one of the hardest workouts they'd ever concocted at him. He responded to everything terrifically, demonstrating some of the best leg stability he had to that point, and earning the right to do some coveted skill work at the very end of the session. Huffman went back to the office where she kept Stroman's glove under lock and key—she says she has to "hold it hostage" so Stroman doesn't get too excited—and retrieved the bright blue mitt with "Stro Show" stitched into it, along with a bucket of baseballs. For the next 20 minutes they worked on his pitching form, focusing on power transfer and foot placement in order to improve accuracy and have him rely less on his upper body. Stroman rifled ball after ball into a net about 20 feet away, pausing on his left foot after each pitch to work the muscles that will allow him to stabilize the force behind his pitches on a mound. He wore the K-vest and tried to finish each delivery with the heavenly music playing, constantly improving the mechanics he was dreaming of using in a couple months.
Then, a challenge. Huffman had Stroman complete some sort of baseball-related test every day—whatever throwing or fielding drill fit into his program and what his body would allow him to do at the time. On this day, she set up a line of six cones in front of the net and placed a baseball on top of each one. It was Stroman's job to knock the balls into the net from 30 feet away without disturbing the cone—and to do so in as few pitches as possible, while maintaining his balance and form. It took Stroman a couple throws to find his aim, whizzing the first few between cones or just above his target. But suddenly, like a pitcher behind in the count, he found the zone. He started knocking balls off, one by one, mixing in the two-seamers and curveballs he devastated major-league hitters with not long ago. He went four for 16 against the six cones before Huffman had to restock the ball bucket. "I'm not leaving till I hit both," Stroman said. "Well, you've got 10 balls to do it. That's it," Huffman responded. "You always do better when I give you some pressure."
Stroman reared back and knocked the fifth ball clean off and into the net as the cone sat still beneath it. Then he wound up again and caught the cone flush, exploding it into a dozen little orange pieces that scattered around the base of the net. He sniped the final target quickly, and since he still had some throws left, Huffman placed a small roll of athletic tape on top of a cone, the equivalent of hitting a precise point in the strike zone. Stroman missed four times, cursing with frustration, then settled himself and began another attempt with a change-up grip, the pitch he'd been diligently working on during spring training, taking out the roll of tape. "Man, if I can do this, I can put the ball wherever I want to in the zone," he says. "I mean, I just threw my worst pitch—wait, my sixth-best pitch. A change-up. Off a cone. Holding my balance, using all types of flexion and extension and quad strength and hamstring strength and CNS and all that stuff we've been doing." As Huffman filmed him on her phone, Stroman turned up the mock bravado: "So, I guess what I'm saying is, I'm basically primed to win the Cy Young next year."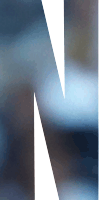 orth Carolina gets some kind of hot during the summers, but inside Stroman's condo at 8:00 a.m. on a July morning it's cool as could be in terms of both temperature and vibe, as the shirtless pitcher lays back on his couch watching SportsCenter with Bahnsen reclining not far away. A scented candle burns to Stroman's right while he skims through his phone with one hand and cradles a coffee in the other, looking up at the TV every so often to catch a big play, peering past his left leg, which is burritoed in a Game Ready recovery wrap as it sits elevated on a pile of pillows. A long cord runs out of the bottom of the wrap and into a red-and-black unit that gently hums at his feet, regulating the frigid temperature and compression applied to his knee. "I know how it can look from the outside when guys go to rehab. People think they just go in, get treatment and then do nothing all day. That's not it at all," Stroman says. "It's literally a 24-hour-a-day thing. You go back to the house and it doesn't stop there. You foam roll, you stretch, you Game Ready. That's on top of all the work you do with the trainers. Some days you're so tired. You grind all day and you just want to chill out because you're so dead. But you tell yourself, 'Man, I want to be back this year. So, get up. Stop being a lazy ass and do this stuff.'" That philosophy extended to every aspect of Stroman's recovery, from the monotonous pool workouts to the dreaded dry needling sessions on his surgery scar—a process he couldn't even stand to watch. "Some of this stuff, man, you've just gotta get through it," he says. "Some days it sucks—actually, most days it sucks. But if this is what I have to do to pitch this year, I'll do anything."
In the summer months, Stroman's progress was staggering. He was running on flat ground and playing long toss at distances up to 80 feet, less than four months after a surgery that usually requires six to 12 months of recovery. He'd dropped three percent body fat from a frame that didn't have a ton to lose, and he'd regained the substantial amount of muscle that had atrophied in his injured leg, which just eight weeks earlier was flabby and undefined, looking like he had never walked on it in his life.
That doesn't happen without one of the most important parts of Stroman's rehab—his diet. Stroman, who steadfastly refused to eat vegetables as a kid, had never taken nutrition seriously, relying on his natural athletic makeup and strong metabolism to compete at an elite level. But when he arrived at Duke, he sat down with a nutritionist who drew up a specific eating plan to meet his needs for developing strength and power, and referred him to a private chef who arrived at Stroman's condo once a week and cooked all of his meals in advance. "I was the guy who goes to eat a burger and it's just cheese and ketchup," he says. "So the nutrition stuff has been really hard for me. But now they're putting, like, all this spinach and broccoli in all my stuff—all these things I never used to eat—and I'm seeing these massive results. I never realized how important this stuff is."
In July and August, Stroman's rehab was mostly held outdoors on a 400-metre track beside the rehab centre, where Shutt and Huffman would load sleds with more than a hundred pounds of weight and have him drag them around the loop. Bahnsen was there, sitting on a large portable speaker and taking requests from his best friend, who shouted out what songs he wanted to hear in between reps. Middle-aged joggers strode by as Stroman lugged his sled, fighting to maintain perfect form.
It was all starting to come together. Stroman was completing a throwing program he started in mid-June, meant to slowly build his arm back up to a point where he could endure a starting pitcher's workload. He was making frequent visits to Duke's Jack Coombs Field to run through fielding drills as he worked toward becoming a baseball player again. He was closing the books on his degree, writing a 15-page paper on slave society in the 16th and 17th centuries that he hoped would be the last essay he'd have to write for a long, long time. Meanwhile, his checklist was trending mostly green, which meant he was tantalizingly close to getting back on a mound.
One of the biggest signs for Butler that Stroman was nearing the completion of his rehab came on a hot August day. Stroman arrived at the rehab facility and Huffman asked him how he felt. He told her he didn't feel good at all, and Butler started prodding him for specifics: Where does it hurt? What kind of pain is it? When did it start? Stroman told his doctors his quads and his hips were bothering him the most, with a dull soreness from all the exertion. "That was exactly what we wanted to hear," Butler says. "Basically, he's saying that his muscles are doing their job and providing stabilization; he's not saying the limiting factor is his knee."
It can sound incredibly straightforward, but one of the primary factors in rehab from surgery like Stroman's is simply overcoming the discomfort and feeling like yourself again. For some people it can take 12 months; for others it takes four. Stroman remembers exactly when it happened for him. "It was after we did a super demanding day on the track. A ton of work on my knee. I figured I was going to wake up and feel terrible," he says. "But I woke up and it was the complete opposite. My knee just felt ready. I didn't have that discomfort I'd had for so long. No swelling, no pain. From that point forward it started to feel better and better every single day." Stroman's checklist was all green, save for his metabolic conditioning, performance and baseball activities—areas he would be working on with the Blue Jays once he returned to Dunedin. As a final test of his readiness, the Duke team pushed Stroman as hard as they ever had, running him through an onslaught of weighted lifts, jumps and shuttles several days in a row. "That week we essentially ran a combine," Stroman says. "After I got through that, I was like, there's nothing that I'm going to face in a game that I'm not going to be able to do. If I'm able to do all this, I can pitch."
Butler agreed. "Those last couple weeks we started to get the idea that he potentially had an opportunity, not only to pitch, but to pitch well," he says. "Most people do not return that fast and perform at that high a level. It's a highly unlikely scenario. But Marcus is an unlikely kid."
On one of his final days in Durham, after yet another exhausting track workout, Stroman was watching Butler idle nearby, talking on his phone. Once he got off the call, Butler walked over and told Stroman he'd been talking to the Blue Jays. "I just told them you're ready. They want you to go to Dunedin pronto," Butler said. "Go down there and show them what we've been doing all summer. Show them you're ready to rock."
Days later, Stroman left Durham—his apartment packed up, his sociology degree earned and his knee strong—on his way to pitch for the Blue Jays.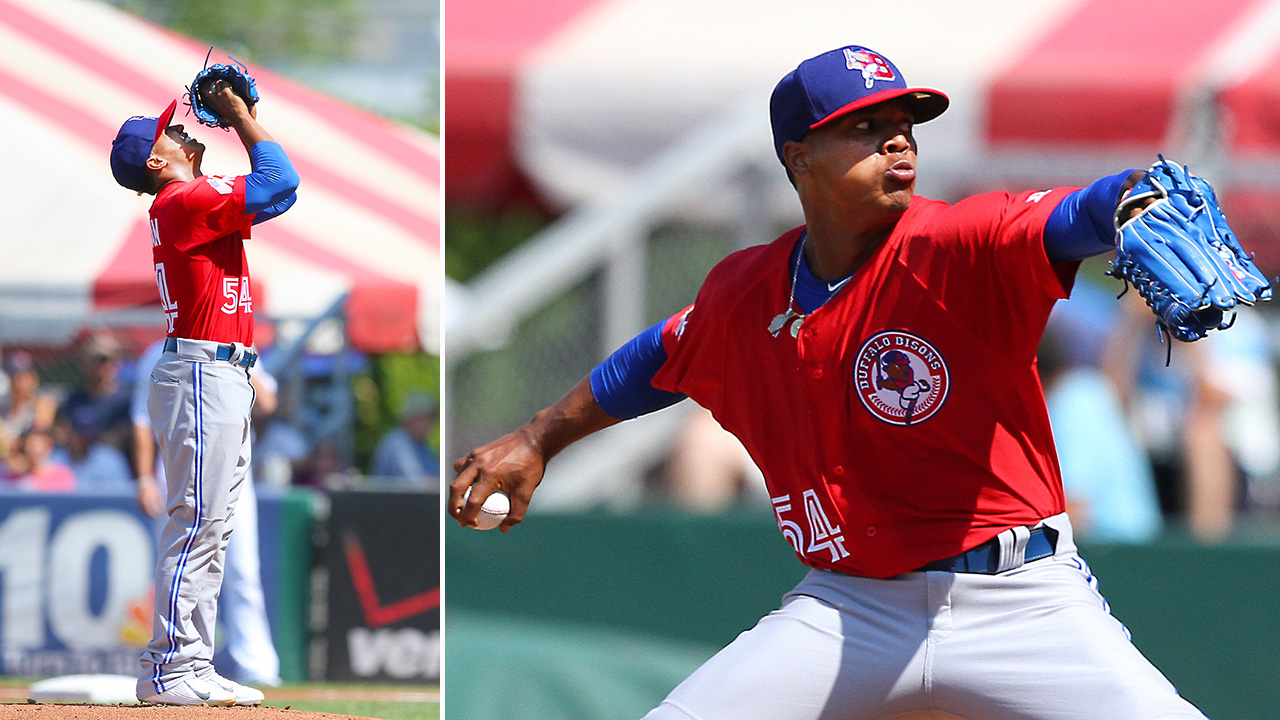 t about 6:30 p.m. on a humid night in Lansing, Mich., with the sun setting behind a halfway-completed condo development, Stroman ran out of an unfamiliar dugout, wearing a very unfamiliar white jersey, with the even-more unfamiliar No. 15 emblazoned in red on his back. For the night he was a Lansing Lugnut, and he was about to pitch competitively for the first time in 11 months. He pulled up his pant leg and put on the red carbon fibre brace he'll wear for the rest of the season, strapping it on tight before taking the field for some long toss. As he went through his motions in right field—after signing autographs for each of the dozen fans who hung over the waist-high railing running alongside the bullpen—every member of the A-ball Lugnuts pitching staff, and many of the visiting Great Lakes Loons, watched his routine, observing a major-leaguer at work.
Half an hour later, Stroman took the mound to do exactly what he'd been telling everyone he was going to for the past five months—pitch in September. His stop in Dunedin had been a quick one: three weeks of drills and evaluations that allowed Blue Jays trainers to see for themselves that Stroman was ready. He took plenty of fielding practice, including the same drill he hurt his knee on back in March, and passed every test with ease. He gave the Blue Jays more than enough confidence to put him back on a mound in Lansing, where he looked over his left shoulder towards the catcher, closed his body with a little twist, came set, lowered his head, lifted that surgically repaired leg and exploded towards home plate, whipping a first pitch strike to announce his return to competition. He spent his night making the Loons look like the A-ball hitters they were. He threw change-ups early in the count and back-door sliders when he was behind, earning plenty of awkward swings and carrying a no-hitter through 4.2 innings before he reached his pitch limit. He threw all six of his pitches, and felt especially good about the change-up he'd been working on so diligently, the same one he used to hit that roll of tape months prior. The only thing he had trouble with was controlling the excitement he felt being back doing what he loves. "I was so amped, so antsy," Stroman says. "I had to step off the mound in the first because I was getting out of breath. I was like, 'Whoa, I need to slow down a little bit here.'"
Stroman treated his minor-league teammates-for-a-day to a spread of Smokey Bones barbecue after the game, and went out with Bahnsen, Huffman and Shutt (who made the 11-hour drive from Durham to see him pitch) later that night to celebrate his return to the mound. "It was so great. I felt like I was back. I felt like I was at home," Stroman says. "Even just putting on cleats felt so good. I never thought I'd miss putting on cleats."
Stroman threw another rehab outing in Pawtucket five days later, which was a little rougher—he labored through 81 pitches in just three innings, unable to stay in the zone or keep the ball down as he struggled to finish his mechanics properly. But just 10 minutes after he was lifted from the game with four runs on his line, Stroman was as jubilant as ever, talking about how great his stuff felt and how he couldn't wait to get to his bullpen session in two days, where he'd work on the minor mechanical tweak he knew he could make to help stay on top of the ball and keep his pitches low in the zone. He sent a stadium attendant up a long ramp to the concourse to retrieve the more than 20 family and friends who'd made their way to Rhode Island for the start, and as the game was played above them, they all lingered outside the visitor's clubhouse, posing for pictures and asking Stroman how he felt. Bahnsen was there again, checking out the memorabilia on the walls in the 73-year-old stadium, as was Earl Stroman, who grilled his son on the specifics of his start.
The next day Stroman arrived at Fenway Park in nearby Boston, where the Blue Jays were playing the Red Sox, to meet with team doctors and trainers. They poked and prodded his knee, testing for any inflammation that might have cropped up after his latest outing. They couldn't find anything. The doctors ran that message up the Blue Jays chain of command to manager John Gibbons and GM Alex Anthopoulos, who met to talk about what they'd do next. Stroman knew his future was being discussed and hit the gym to kill the time, trying to settle his mind. Stroman's next five-day turn was that Saturday, when the Blue Jays were in New York, but there was no guarantee he'd be given the start.
At 3:25 p.m., he was called into Gibbons's office, where his manager was waiting along with bench coach DeMarlo Hale and pitching coach Pete Walker. They made small talk at first; banal, excruciating small talk. His coaches asked him how it went in Pawtucket, and how everything felt after. Stroman said everything was great. Then Gibbons took control of the room. "Well, look—we're going to give you the start on Saturday. You worked for it, you're in the right position, you've earned it," he said. "Go run with it."
Chills shot up Stroman's spine, and when he ran out for team stretch 15 minutes later, after calling his parents and Bahnsen for some much more joyous conversations than the ones he'd had in Mirabello's office back in March, he was still shaking. "It's actually happening. It feels unbelievable," Stroman says. "This was always the goal—to be 100 percent healthy and to start in September."
He's right, those were two of his goals. But he forgot to cite the third crucial creed, the last one Huffman highlighted four months earlier, when Stroman first arrived at Duke and could barely get up the stairs.
"I will do whatever it takes."
From top: Jim McIsaac/Getty; Edie Michels/Rocket Sports; Cliff Welch/AP; Tom Szczerbowski/Getty; Kyle Castle/Lansing Lugnuts; Louriann Mardo/Pawtucket Red Sox