MILWAUKEE – For three days in a row, Robinzon Diaz checked the lineup card and each time he was left off of it. As a promising young Blue Jays catching prospect used to playing every day for triple-A Syracuse, he was confused.
Then the phone call explained it all. It was assistant general manager Tony LaCava on the line, telling Diaz he'd been traded to Pittsburgh. He was the player to be named later given up in the 2008 trade that brought Jose Bautista to Toronto.
"It was sad. I was crying," recalled Diaz, now a bullpen catcher for the Milwaukee Brewers. "Toronto was the only team I'd played for. I'd never been traded before. I think the first trade, for any player, you're going to feel weird."
The two players' careers could not have taken more divergent paths. Diaz, 33, retired last season after a minor-league career that ended in the Dominican and Mexican leagues. He jumped when the Brewers offered him a full-time job as a bullpen catcher, a role that includes everything from handling equipment and sitting in on coaches' meetings to helping relief pitchers with pre-game work and bullpen sessions.
"It's tough, but it's a good opportunity for me," he said of the move to the bullpen. "I knew at some point I'd be coaching and helping people. But to me, it's still hard right now, because I was still playing last year."
Bautista, of course, became a franchise player in Toronto, but Diaz has no hard feelings about the trade now. The former prospect adjusted to life after the Blue Jays, and nine years later can smile that he was the asset that helped Toronto obtain one of the greatest sluggers in franchise history.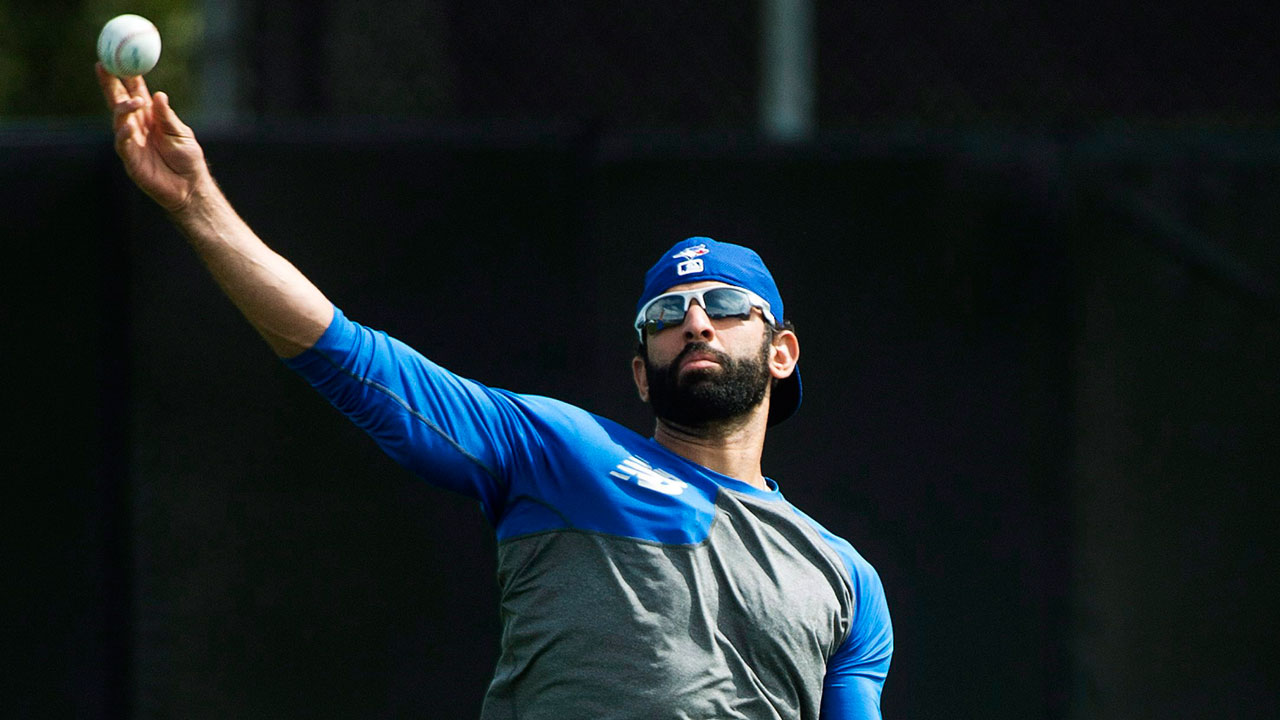 Diaz knew Bautista well. They were former teammates in the Dominican Winter League and shared the same agent.
But no one guessed then that Bautista would become one of the Blue Jays' most productive power hitters. At the time, the Blue Jays were only looking for a temporary replacement for the injured Scott Rolen.
"Nobody knows the future. He was a big-leaguer then, but nobody knew he would be the player that he is now," said Diaz. "And at that time, I was a top prospect, too."
Diaz's career stalled in the minors after the trade. He played just 44 games in the majors, with 39 hits, one home run and a .281/.306/.353 slash line. Most of that playing time came with the Pirates in 2009, when he was a backup catcher.
While he continued to hit in the minors, with a .295 batting average over 14 career seasons, Diaz never got another chance in the big-leagues after 2009. He signed with Detroit, Texas, the Angels, Texas again and then the Brewers.
In 2016, the Blue Jays gave Diaz another try, signing him to a minor-league deal in spring training. After he couldn't get a roster spot in the minors, he became a free agent and played in Mexico and the Dominican Republic.
Knowing his window as a player was closing, and with aspirations of getting into coaching, Diaz returned to the Brewers as a bullpen catcher, thinking it was his best chance at getting to the big-leagues.
"It's great. In the past, I thought 'You know what? After I'm done playing I want to do this.' That's why I'm ready to help the team however they need me," he said.
"I could have kept playing. But this was a real opportunity to be part of a major-league team … I'll take this year by year, day by day. But I feel good here, doing what I'm doing."