Canadian baller Jamal Murray has done it a few times, facing questions like where to go to high school and where to go to college. Now he faces the biggest one yet: Should he be one and done?
By Gare Joyce in Portland, Ore., Lexington, Ky., Paducah, Ky., and Orangeville, Ont.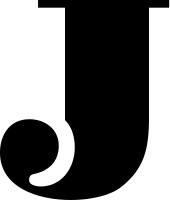 amal Murray took the ball at the 10-second line and dribbled it at a dead sprint on a 2-on-1, University of Kentucky big man Derek Willis on his right and Vanderbilt's Matthew Fisher-Davis between the ball and the basket. It was a critical mid-January game in front of a capacity crowd at Rupp Arena and a national television audience—the Wildcats were chasing second place in the Southeastern Conference, and Vanderbilt, with two seven-footers starting, had ranked as pre-season favourites in the SEC. It wasn't exactly a critical point in the game—UK was up by 11 with seven minutes to go in the first half. Still, it was a chance for Murray to show what he could do. All game long, the Wildcats had been running half-court sets, and Murray had fought through a hundred picks, trying to lose his defender in Vandy's man-to-man, trying to free himself up for a catch-and-shoot. Now the ball was in his hands in the open court, everything in front of him.
Murray looked to his right. The six-foot-nine Willis was a step ahead, poised for the lob. Murray looked to the rim as he hit the foul line. He could pull up inside the elbow and drain a short jumper. He looked at Fisher-Davis. The defender was shading toward Willis. Murray even tried to pick up peripheral traffic. No trailer. No defender chasing. In a split second, he weighed it all. If you gave Murray a penny for each of his thoughts in that moment, he could have bought popcorn the next time out.
We think of basketball as a game of the physical world: speed, jumping, body control and motor coordination. We think of hoops as more purely physical than other pro sports, with bodies not covered by neck-to-toe uniforms, not buried under pads, not hidden under helmets and masks.
Still, at its root, it's a game of decisions, like those facing Murray on this trip down the floor against Vanderbilt. When to dish off to the man running down the wing. When to pull the ball back out and run a set. When to take it to the hoop. Those are the micro decisions, and those who consistently make good ones are praised for their game sense.
Macro decisions don't make the highlights, but they shape fortunes more than any single basket. Where to go to high school. Where to go to college. When to go pro. And for the very best, the last question boils down to this: Should I be one-and-done? Should I turn pro after a single year of college, like Andrew Wiggins did, and move on to NBA millions and the celebrity that goes with it? For Wiggins, that decision was a mortal certainty when he was 15. That, however, isn't the case with Murray. His macro decision will require both game sense and life sense.
Roger Murray was born in Jamaica, grew up in Kitchener, Ont., played hoops, ran the half-mile and developed an eye for athletic talent. He thought one local kid he played hoops against might suit another sport, and that's exactly how it worked out for Lennox Lewis. He thought another local kid had a talent for basketball—his son. It dawned on Roger when Murray was just three. "Jamal could play for hours even when the ball was as big as he was," he says.
Roger played pickup, and Murray, when he was just 12 or 13, joined in with top high-schoolers and college players. Options for elite ball were limited in Kitchener, so Roger spent hours putting Murray through drills he designed. He put him through exercises he picked up studying kung fu. Eventually, he realized that Murray needed challenges that he couldn't create anymore and signed him up with CIA Bounce, a program based in Brampton, Ont., that sends many of the best Toronto ballers to elite summer-league AAU competition in the U.S. Wiggins is the biggest name and brightest star to have come through CIA Bounce, but the likes of Tyler Ennis and Cory Joseph laid the foundation for NBA careers there. Wiggins, Ennis and Joseph went from CIA Bounce to U.S. prep schools, where they were recruited by NCAA programs.
Back in the fall of 2013, when Murray was 15 and going into Grade 10, his family considered following the others and going the U.S. prep route, but a few CIA Bounce coaches and officials went into partnership with the Athlete Institute in Orangeville, north of Toronto, to start up a prep program of their own. "It was a chance to stay home, for my father to see me play, and to get a good education," Murray says.
The decision came with risk attached. Murray signed up for the very first year of the AI program. Players and coaches faced logistical challenges on an everyday basis and a steep learning curve on the court against established U.S. powerhouses. The accent was on steep, with the Orangeville Prep team typically giving away an average of three or four inches across its young front line. In the second year, though, Orangeville landed Thon Maker, a seven-footer projected to be one of the top two recruits in the 2016 class, and his younger brother, Matur. With the Makers and other recruits, Orangeville Prep was a lot more competitive than in year one. The buzz around the program focused on a decision that was Thon Maker's to make, namely, whether he would reclassify academically and sign on with an NCAA program in the spring of 2015. The big schools, Kentucky and Indiana among them, were waiting with bated breath.
By the end of the Orangeville Prep season, though, recruiters who came out to see Maker were coming away more impressed with Murray. One SEC assistant coach who wanted to remain unnamed summed up their stock at the season-ending Bluegrass National Championship in Paducah, Ky.: "You can see holes in Maker's game, and the game gets away from him, but when Murray gets the ball, he takes control. He's maybe a scorer more than a shooter, but he's a very effective player. An elite talent."
That Murray was in a position to come out a year early had been neither advertised nor much discussed to that point. "Jamal was a good student and he had to work extra hard [in class] and carry a heavier load to have that option of going [to the NCAAs] in the fall [of 2015]," Roger says.
His availability became news at the Nike Hoop Summit in Portland, Ore., last April. It was Murray's second trip to the elite all-star game—the year before, he had been the first sophomore ever invited to the game, playing with or against Karl-Anthony Towns, Jahlil Okafor and six others who were just a season away from the NBA. Even though Murray was the only returning player, attention was focused on Ben Simmons and Skal Labissière for the international team in the run-up to the 2015 game. Simmons and Labissière were considered shoo-ins to be one-and-dones, putting a year between their high-school graduation and the draft, the minimum required by the NBA's collective agreement. Yet it was Murray who dominated the show, scoring 30 points and earning MVP honours in the Internationals' win over the U.S. team. "That game helped me the most," Murray says. "It helped people know my name. Met a lot of coaches at that game. Interest went up right away."
Says Roger: "Jamal had played well all season, but people have no memory. They remember who was best at the very end of the year. It comes down to opportunity and timing. The opportunity for Jamal came [in Portland], and the timing was right."
The Murrays received an offer of a seven-figure contract from a European professional team. (Roger won't name names.) "We didn't take it seriously," Roger says. Opting to play in the Italian pro league hurt the stock of Brandon Jennings, a projected top-three pick who almost fell out of the lottery in the 2009 draft. It turned out worse for Jeremy Tyler, a seven-footer who left his San Diego high school before senior year and spent one season with Maccabi Haifa and another team in Japan. Tyler eventually made it into 80 NBA games, but he was basically a D-Leaguer and is pulling down a cheque in China these days.
Murray was on the radar of half a dozen top NCAA programs, but it was no surprise that he landed with Kentucky. John Calipari isn't the greatest Xs-and-Os coach but he's fabled (or infamous) as a silver-tongued recruiter, one who can talk school to the parents and ball to the kids, all the while speaking subliminally to the lottery dreams of both. "There was a lot of persuasive speaking when he showed me around on my visit," Murray says.
Calipari was upfront. He couldn't guarantee Murray that he'd start at the point like some other coaches would have. But Calipari had a card to play that trumped all others in the deck: UK's reputation as the one-and-done hothouse. The school has turned out 19 first-round draft picks since 2010, including one-and-done first-overall selections John Wall, Anthony Davis and Karl-Anthony Towns, Murray's teammate at the 2014 Hoop Summit. At Memphis, Calipari's previous stop on the NCAA circuit, the coach worked one-and-done wonders with Derrick Rose, the first-overall pick of the 2008 draft and a guard whose skills might best match Murray's. "Up until two days before I declared for Kentucky [at the deadline in late June], I didn't know I was going to Lexington," Murray says. "I didn't even know I was going to jump [to the NCAA] this season."
Last summer, Murray starred as the youngest player in the Pan Am Games, and it looked like he could book his hotel room in New York for the 2016 NBA Draft. This season at UK, however, has been a curious one. He's started every game, playing big minutes but not showcasing skills at point guard, his projected NBA postion. The Wildcats are running a three-guard offence, and the rock and responsibility are mostly in the hands of sophomore Tyler Ulis, who might be the best pure point in the NCAA. Murray plays 95 percent of the game without the ball, trying to get open looks by running his man off or, if he catches and is defended, creating off the dribble.
Calipari has questioned Murray's shot selection, seemingly out-of-control drives and off-balance pull-ups. Improvisation, however, is Murray's game, and he'll politely point out that the criticism is moot when an unorthodox shot drops. He's the team's leading scorer at 17.8 points a game and, though the Wildcats had a few hard losses early, including a thumping by Duke, Kentucky climbed back into the top 25. The media and fans in Lexington talk about the team as a disappointment—second place in the SEC behind Texas just won't do. And Murray is still a mystery man, arriving from parts unknown, the last of the five five-star recruits to commit to UK. Some wonder if they'll ever get to know him at all simply because he might be around only until the spring.
Murray knows the risks of one-and-done well. None fell harder than his Pan Am teammate Anthony Bennett. Another CIA Bounce alum, Bennett came out of UNLV after his freshman season, went first overall to Cleveland in the draft and not three full seasons after that is bouncing between the Raptors and their D-League team. Yes, he landed a big contract as a rookie, but the question is whether he'll land another one. The consensus is that he came into the league ill-equipped, and that another year or two of NCAA ball might have better positioned him for long-term NBA success.
And Murray might be seeing it play out on his own team this season. Last fall, many draftniks ranked Labissière as the likely No. 2 pick in the 2016 draft, behind Ben Simmons. When Labissière signed on with Kentucky, some thought he'd overtake Simmons. Under the spotlight in Lexington, though, the holes in Labissière's game have been exposed. Calipari tried to improve the Haitian-born big man's back-to-the-basket low-post game, at least until the coach determined that it didn't exist. Labissière has averaged seven points a game and against Vanderbilt was on the floor for only four minutes. Anthony Davis or Karl-Anthony Towns he's not. That's not to suggest that Labissière will reconsider entering the draft, though—it's presumed he'll declare even if he falls out of the top 10 and, after a good combine or a workout, someone will bite on an athletic six-foot-11 kid with a nice-looking jumpshot.
Murray demurs when asked about June. "I'm not thinking about the draft," he says. "I don't look that far ahead." His father maintains that the key to Murray's success so far, and any success down the line, is tight management of expectations. "In kung fu, you go in with an empty mind to see things clearly, not with any set idea or schedule of what you're going to do," he says. "You have to be flexible. You have to be able to react."
On this count, the NCAA has done a favour for those student-athletes thinking about early entry into the NBA Draft. Previously, once a kid declared for the draft and worked out for teams, the die was cast and he voided his NCAA eligibility. A lot of one-and-dones who imagined themselves to be lottery picks fell in the first round or fell out of sight entirely. Beginning this spring, the NCAA will allow players to test the waters: So long as they don't retain agents, they will be allowed to participate in the invitation-only NBA combine and work out in private for one NBA team while keeping the option of withdrawing from the draft and retaining their college eligibility. It looks like a forgiving and fair deal for the players, who can make better-informed decisions. It also looks like a good deal for the schools—if Labissière doesn't like his chances, Calipari would have him back with hope for better returns on UK's investment in a player who might be one-and-undone.
Murray instantly surveyed the scene on the 2-on-1 and sold the pass on Fisher-Davis, Willis and seemingly even himself. "I was thinking pass all the way," he'd say later. But then he leaped toward the rim, more gliding than exploding, a move as casual as something in the warm-up layup line. But instead of a layup, instead of going up soft and giving Fisher-Davis a chance to pin the ball against the glass, Murray threw the ball down with a vengeance. "I saw there was a chance and I took it," Murray says. "In a situation like that, [the defender] can't know if you're waiting until that last possible moment to make your mind up.
This, of course, isn't just a matter of game sense but life sense, too. That's not to say that he won't ever think about the choices in front of him—he'll only think about those choices when he has to. That gives him the best chance to make the right decisions.