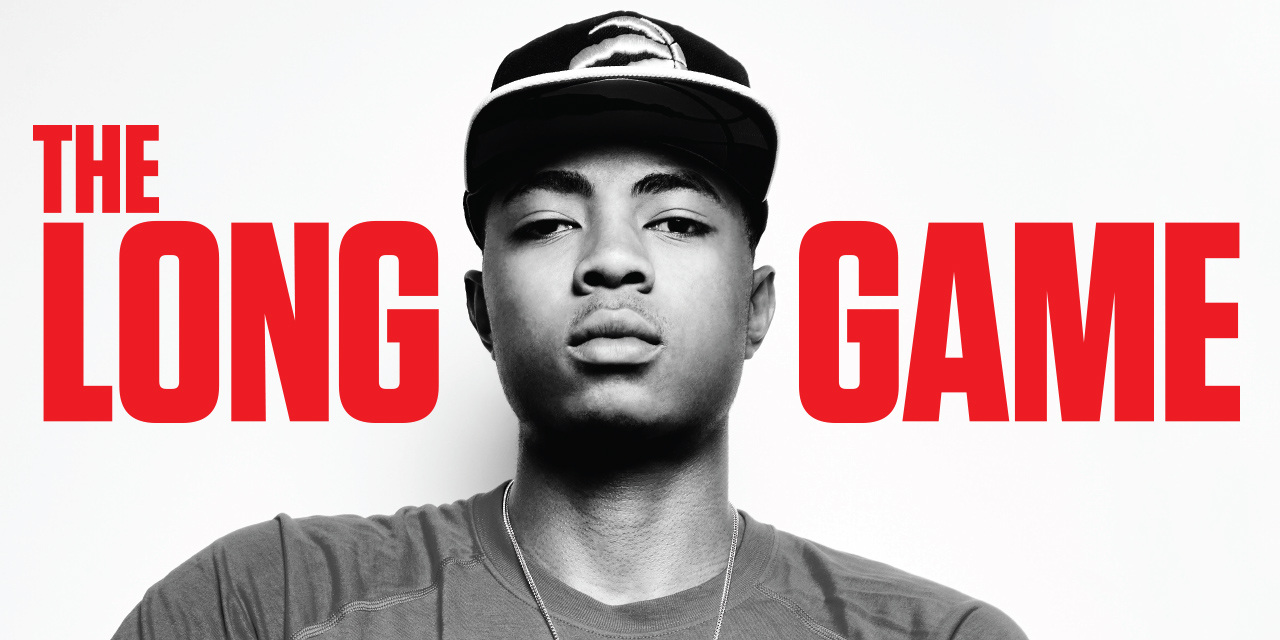 The Toronto Raptors always knew Bruno Caboclo was worth the time. And the risk.
By Dave Zarum
Photography by Luis Mora

rom his perch high atop the city, Bruno Caboclo rubs the sleep from his eyes and gazes out the floor-to-ceiling windows of his lakeshore condo. It's 8 a.m. on a Sunday in September, and the downtown Toronto cityscape reflects off the water as the morning sun shines on Lake Ontario below.
Caboclo's hometown, Osasco, Brazil, is bordered by a lake as well, he says. "But like this? No." He shakes his head and points at the skyscrapers surrounding him, dismissing the notion that anything about his life these days resembles what he left back home.
Caboclo moved into the 37th-floor penthouse suite two weeks before his 20th birthday (which was just six days ago) and lives here by himself. It's sparsely furnished. The walls are still bare save for three black-and-white photos of Paris, London and Amsterdam, which hang on the living-room wall behind a brown leather sectional. On a shelf beneath his television is a souvenir-sized Christ the Redeemer statue. The only other personal touch is a framed, vibrant drawing of a flock of toucans he brought home from a trip to Brazil this summer, resting on a coffee table, waiting to join the others.
Asked about the toucans, Caboclo's eyes light up, and a wide, infectious smile crosses over his face. It's the expression he gives whenever he recognizes a topic. And while his English was extremely limited when he first joined the NBA ranks in June 2014, Caboclo's language skills have advanced considerably since. He's flashing the smile more than ever. "I have another," he says, heading down a short hallway to a spare bedroom he's using as a walk-in closet. He locates a portrait of himself, a gift from an artist friend he met during training camp in Vancouver last year, and raises it into the light. It's uncanny. The thick, expressive eyebrows and wide cheeks, still holding in baby fat. "I don't know if I'll put it up," he admits. He motions to the empty corridor wall with limbs so long it seems like he could dust the 12-foot ceilings with an effortless sweep of his outstretched arm.
Caboclo's body is what first landed him on NBA radars, but only a handful of teams committed the time and resources to try to gauge where his still-growing six-foot-nine frame and versatile skill set might take him. And only one was willing to wager a first-round pick­—20th overall in the 2014 draft—to find out. His debut season featured euphoric highs (checking into his first game while 15,000 fans chanted, "We want Bruno!" and promptly scoring his first basket on a full-court alley-oop) and foreseeable lows—he struggled with the language barrier and a lack of playing time. The new Raptors 905 D-League team will help deal with the latter, while Caboclo has been hard at work on the former. Almost as hard as he's been working on his game.
"[When we drafted him,] everybody joked that Bruno was two years away from being two years away," says Raptors GM Masai Ujiri, who put his reputation as a talent evaluator on the line in drafting the Brazilian—one of the more surprising picks in recent memory. "But all along, I had been saying the same thing." To take a flier on Caboclo, a potential-laden kid with natural ability and little seasoning, Ujiri knew he needed a clear plan in place to bring Caboclo along—and the personnel to pull it off. One season later, Caboclo's future remains a mystery, one of the biggest uncertainties surrounding the franchise. But with everything going the way the team planned thus far, Caboclo and the Raptors are set to show the world why that calculated risk was well worth taking.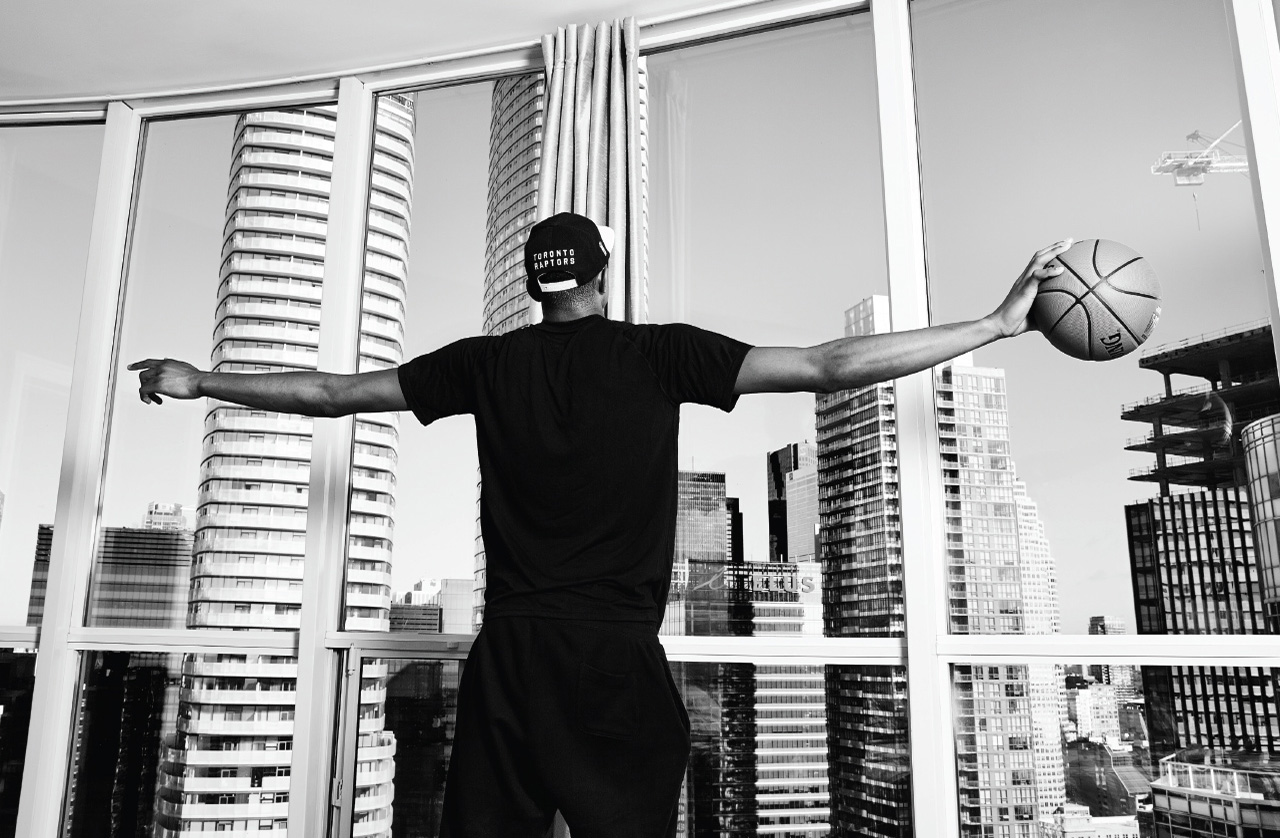 atrick Engelbrecht's work takes him around the world. A fixture at the NBA-run Basketball Without Borders (BWB) camps in Africa, the Raptors' director of global scouting was a less-frequent visitor to the South American version. Ahead of the 2013 camp in Buenos Aries, he had a strong grasp on the players he'd already seen on U-17 and U-19 national teams, yet his local contacts kept bringing up the same unfamiliar name over and over again: Bruno Caboclo. "Every now and then, a player will slip through the cracks," Engelbrecht says. "Bruno was one of those guys."
Growing up, Caboclo knew little of the NBA apart from Michael Jordan (and even then, it was mainly from watching Space Jam). Later as an NBA rookie, his Raptors teammates would joke with him when he couldn't recognize legends of the game. ("I know who Kareem Abdul-Jabbar is," he says, "but I'd never seen his face. Then I'd see players and ask, 'Who's that guy?' And Lucas [Nogueira] would say, 'Are you crazy? That guy's in the Hall of Fame!'") The youngest of three, Caboclo followed in the footsteps of his eldest sister, Valquiria, a standout volleyball player who left home as a teenager to pursue the sport professionally. She encouraged him to try basketball instead, and at 13 he took up the sport, which had been growing in popularity in Brazil thanks to the success of players like Leandro Barbosa. Caboclo took to the sport like a bloodhound on a fresh scent. Within a year, he was chosen to play for a local club team, Gremio Recreativo Barueri. That's when he learned about the NBA. "When I started playing well, I asked, 'What's the highest place I can be?' And I said, 'I'll work for that.' And then I kept growing every year. Physically, yes, but skills, too. At first, my goal was to be the best in the city, best in the state, best in the country."
At 16, he moved to a dormitory near the Barueri gym, visiting home on the weekends. There's a misconception about Caboclo that he met each stop on his road to the pros with wide-eyed wonderment, but "Bruno wasn't the first person in his family to have sporting talent, and for it to take them somewhere," Engelbrecht points out. "He knew what it meant to sacrifice and be away from his family. He was very aware that 'for me to take the next step I have to leave Brazil, I have to be away from my family, I have to learn a new language.' That stuff was a foregone conclusion for him. There was a comfort level there."
It was there on the court, too, and Caboclo quickly emerged as his team's best player. He drew interest from coaches across Brazil, including a transplant who had started a prep school in North Carolina. Caboclo travelled to the U.S. and played a handful of games for the school, dominating in stretches on both ends of the floor. It was enough to persuade 18 NCAA Div. I schools to offer him a scholarship. He returned to Brazil with a new plan: He'd finish the year with Barueri, then attend DeMatha Catholic High School in Maryland, a hoops powerhouse that produced Orlando Magic guard Victor Oladipo. He'd then go to a major NCAA program and get the exposure he needed to make the NBA.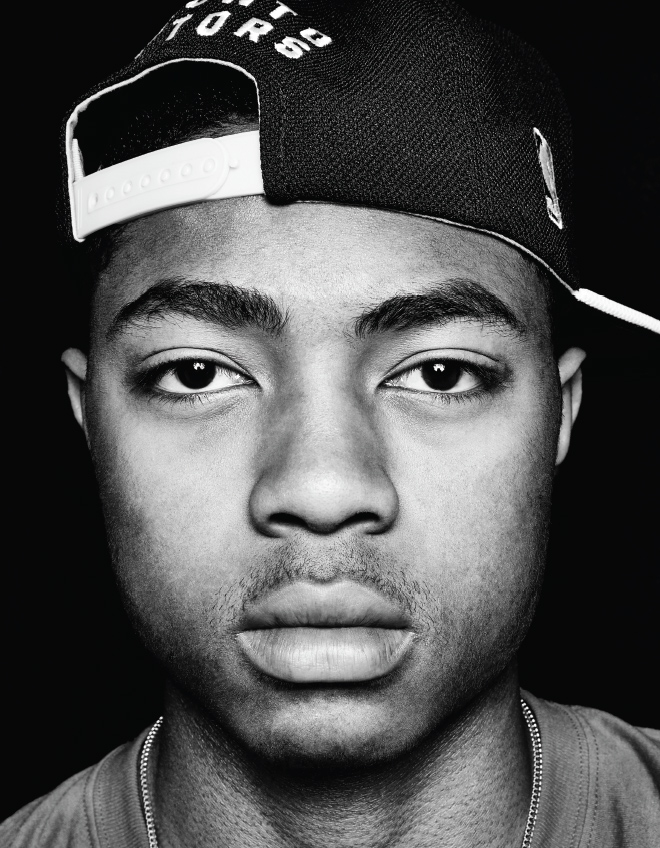 The rapid destruction of Caboclo's plan began when Pinheiros, Brazil's biggest club team, offered him a professional contract. The prospect of earning money for his family while continuing to develop alongside veterans like Barbosa proved too enticing to turn down. By the time the BWB Americas took place in June, Caboclo was confident he was moving toward his dream and ready to leave his mark.
Though he'd been a standout at the club level, to his dismay, the 17-year-old had yet to showcase his abilities in a Brazil jersey. "Every time I was invited for the national team, I always got cut," Caboclo says, the frustration clear in his voice. "But why? It's not because I'm not that good. When I went to Basketball Without Borders, I was angry, and I said, 'I will be MVP here to show them I can play.' Now I hear them say, 'Well, he wasn't that good when he was [trying out for the national team].' But I was." He pauses a moment, then adds, "When I went to the NBA, they said the same thing."
The idea that Bruno was a complete unknown when the Raptors selected him is revisionist history. After all, there was a heavy NBA presence in Argentina that week: The director at BWB Americas was the Houston Rockets assistant GM, Clippers point guard Pablo Prigioni was a coach at the camp and Spurs assistant coach Ime Udoka coached Caboclo's team. "It wasn't that other teams didn't know about him," Engelbrecht explains. "Masai was just more aggressive in terms of actually tracking him after that."
Engelbrecht was the first Raptors staffer to see Caboclo in person, catching Pinheiros's junior team at a six-day tournament around Christmas in 2013. Though Caboclo was used in the low post, Engelbrecht saw his potential as a new-age wing player long before he was dubbed the Brazilian Kevin Durant. "Bruno played unbelievably," the scout recalls. "He always had a very pure-looking stroke. That's rare for a young player, especially a young big player. Very rare. To see a guy with what looks like a pro stroke at that age—I was impressed."
https://youtu.be/afpvJHeMYgw
Engelbrecht texted Ujiri constantly during the tournament with play-by-play updates, and it wasn't long before more Raptors scouts began making the trip to Brazil. Executive vice-president Jeff Weltman made a few, as did Ujiri. "Masai went multiple times," says Engelbrecht. "Even if it was just to pop in, catch a practice then go back that day."
Those trips were shrouded in secrecy, particularly as time went on and the Raptors continued to like what they saw in the Brazilian teenager. Engelbrecht began monitoring YouTube and Twitter for information that opposing scouts could find useful. There were only two videos of Caboclo online: a grainy clip that looked like basketball's answer to the Patterson Bigfoot tape and a between-the-legs dunk during a layup line. "We wanted to make sure that nobody had footage of Bruno up on YouTube where they can actually have a read of who he is," Engelbrecht says. "We wanted it to be a thing where if you wanted to go see this kid, you had to invest money, fly yourself down there and go to a game where he's not guaranteed to play." The Raptors' best-kept secret remained just that.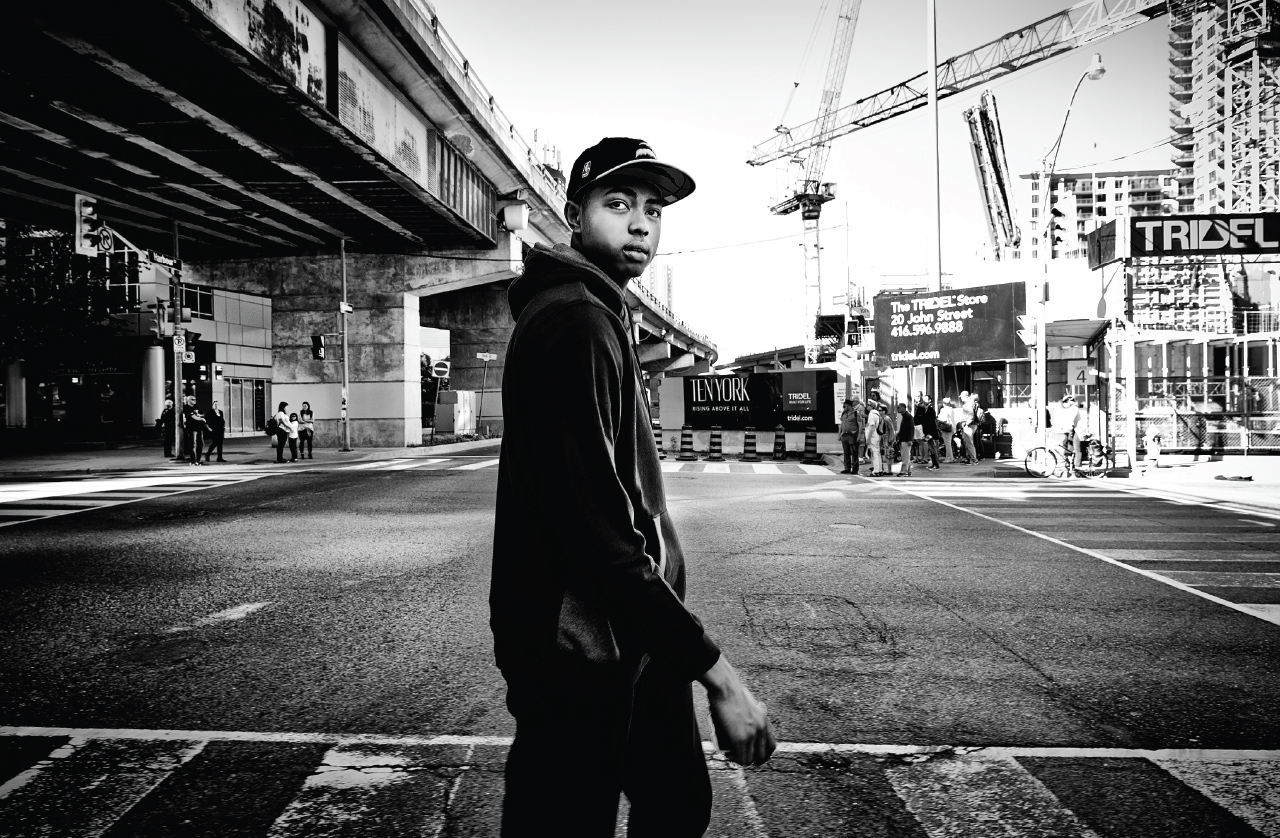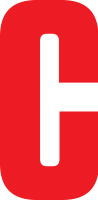 aboclo knew he had impressed the Raptors in a private workout less than 10 days before the draft and expected the team to select him with their second-round pick—he'd even started playing NBA video games as Toronto to get a feel for the club. Instead, the Raptors decided to trust their instincts and shock the league with their 20th pick. Though he'd already lived away from home for years, Caboclo struggled in his early days in the NBA, on and off the court. "The first three months, I was alone always," he says. The Raptors set him up in an apartment across the street from the Air Canada Centre. His only interaction with teammates away from basketball was when he'd go out for a meal with Nogueira, a 22-year-old fellow Brazilian and rookie who had spent the previous six years playing professionally in Spain.
Eventually picking up on his discomfort, teammates like 31-year-old vet Chuck Hayes made an effort to include the rookie. They'd invite him to dinner or stop by his place to play video games. "As veterans, we needed to take ownership and help him along," Hayes explains. "He's the future for this team." But their biggest contributions came on the court.
The players called it "the Tournament," a daily 3-on-3 game after practice featuring guys who weren't getting much game action. Caboclo was a fixture, along with Nogueira, Hayes, Landry Fields, Greg Stiemsma, Terrence Ross and James Johnson. Some days were better than others, but he was learning how to play against NBA-calibre talent. In one game, Caboclo was late protecting the rim on help defence and was dunked on by seven-foot centre Stiemsma, who pushed him to the ground, where he stayed as the big man loomed over him for a beat before heading back down the floor. Other times, Caboclo would glide past his opponents with ease or effortlessly shoot over Johnson's outstretched arm.
Day after day, Caboclo would match up against Johnson, who, like most veterans on the team, felt a responsibility to help him. Because Johnson preferred to get shots up early in the morning before practice, when rookies were scheduled to hit the court, he'd spent more time on the court with Caboclo than any Raptor vet. They battled in the 3-on-3 games, and Johnson was entirely unforgiving. "I'd be doing him an injustice if I let him win or took it easy on him," says Johnson. "You gotta let young guys know that everybody out here is hungry, everybody out here wants a job. Every time you strap your sneakers up, you gotta go all out. But the kid takes the challenge, man."
Greivis Vasquez, a frequent spectator, saw the value in Johnson putting Caboclo through the wringer: "Those games were important for Bruno. Any time you have to go against a crazy motherf—-r like James Johnson, it's going to force you to get better." Caboclo laughs at Vasquez's analysis before acknowledging that, save for Nogueira and Ross, his closest friends on the team, no player helped him more in his first season than Johnson. The Tournament couldn't replicate game experience, but it was the best the Raptors could do.
Each month, Ujiri and the coaching staff met to discuss Caboclo. They heard from his nutritionist, strength coach and English teacher; discussed his on-court gains; and assessed his progress. Yet on a deep team with playoff aspirations, Caboclo rarely saw the floor during scrimmages and almost never during games. His debut came 12 games into the season, when he played 12 minutes in a 40-point home win over the Milwaukee Bucks, scoring eight points on 2-of-3 shooting from deep. "My body was, like, weird," Caboclo says. "I felt cold. But then play started and everything felt good. When I shot, it wasn't a very good shot, but ball still went in. I had no control. I wasn't nervous, but no control."
He didn't hear his teammates whooping and hollering from the bench, but for the first time, Caboclo felt like he belonged. "I went back to the locker room, and DeMar came and said, 'Good job, dawg!'" Caboclo recalls, brimming with pride at the memory of recognition from a teammate he looks up to.
It was nearly a month before he saw his next game action: 54 seconds in garbage time. He appeared in six more games the rest of the year, totalling 10 minutes of playing time and two more points.
Drill work and 3-on-3 can only go so far in player development, and in Caboclo, the Raptors had a player who needed as much burn as possible in 5-on-5 situations. On Christmas Day, the team sent him down to the NBA's Development League, where he joined the Fort Wayne Mad Ants. The Raptors shared the Mad Ants with 11 other NBA teams and had no control over the coaching staff. Still, the early signs were encouraging. "We never had such a guy on the team—that tall and long, with such athleticism. It was refreshing," says Jaren Jackson, the Mad Ants assistant coach who worked most closely with Caboclo. "And then in drill work, there was nothing he couldn't do. He has such upside that I can see why the Raptors took a chance on him; I can see why they couldn't wait."
Despite the favourable first impression on a team full of veterans looking to crack NBA rosters, helping to turn the Raptors rookie into a pro wasn't exactly a focus for anybody in Fort Wayne. "You're talking," says Jackson, "about guys who really don't have the time to help him."
In Caboclo's D-league debut, he scored 13 points in 20 minutes. The next night, he went scoreless in five first-half minutes and didn't leave the bench for the rest of the game. "So strange," recalls Bruno, furrowing his brow as he looks down at the floor. "I would play well in the practice; the coach would tell me I'll play in the next game. The next game, I sit on the bench. I wait, wait, wait, then nothing. I think, 'What am I doing here?'" After a week, he was recalled by the Raptors, though he made three more trips back and forth between the leagues before season's end.
[brightcove videoID=4575336276001 playerID=2540680026001 height=360 width=640 autostart=false]
Ujiri was already working to secure a D-League franchise in which the Raptors would be the sole NBA affiliate, and seeing Caboclo flounder in Fort Wayne further reinforced its importance. "Masai had a long-term view with Bruno from the start," says Engelbrecht. "He always had a four-year plan, always had a plan on getting the D-League team and having a place to give him minutes in a minor league."
This season, with the Raptors 905 established in Mississauga, Ont., Toronto will have full control over their own minor team, located less than an hour from the ACC. Ujiri appointed Jesse Mermuys, an assistant under Dwane Casey last season, as head coach. Caboclo is expected to see plenty of action in a 905 jersey this year. "I was happy for him when I heard that," says Jackson. "Bruno fits what the D-League is all about. He needs to play, and to evolve as a player. Last year was a test for him. Fort Wayne was tough. But this is pro ball, man. At some point, you're going to have to get it."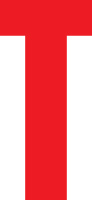 he smart phone looks like a postage stamp in Caboclo's massive hands. He's watching his highlights from Summer League in Las Vegas. After a few clips, he waves a hand in front of the screen. "I'm much better now," he says with cool confidence.
The Raptors coaches talk about the moment the light went on for Caboclo. It was at a camp in Vegas attended by top players from the Summer League the week following the NBA's annual off-season tournament. Caboclo was one of the best players in attendance and continued his strong performance in a series of pickup games in Los Angeles at the Clippers' practice facility. Playing alongside the likes of Chris Paul, Blake Griffin and Kevin Durant, Caboclo seemed in his element. He deflected passes, caught alley-oop lobs, nailed threes and pinned shots against the backboard. But for Engelbrecht, who was in attendance, the best part was seeing Caboclo interact with his fellow pros. "These guys know who he is! They're like, 'OK, the teams are me, Bruno, Blake, DeAndre,'" Engelbrecht says. "That's his new normal. He's not this mystery man anymore."
When he returned to Toronto for informal scrimmages in the weeks before training camp, Caboclo looked like a different player. He was confident and assertive. He belonged. For those who've been around him, the transformation is a joy to watch. "It's just a little special," Engelbrecht says. "We're watching a kid grow up. Any time he reaches a milestone, it's like, 'Wow, the kid's really starting to mature.' It seems each time I come back [to Toronto], his English is better—or he's dressed in a suit for games. At training camp, I saw his shoulders are filling out. The guy's starting to look like an NBA player. He's ready for this."
At Caboclo's condo, the latest Drake single drifts from a laptop. He reaches down to a basketball resting on the carpet. He summons the ball into his mitt and stares out the window to the lake once more. Out on his balcony, a photographer is testing lighting ahead of a shoot. Caboclo brings the ball up beside his head, sharp elbows sticking out, and unleashes an aggressive jab step in front of an imaginary defender. He puts the ball down and takes a long stride toward the balcony.
"This is going to be a good year for me." Everything according to plan.
This story originally appeared in Sportsnet magazine.