Dwane Casey hasn't won – or lost – a game for the Detroit Pistons yet, but he made it evident from his acceptance speech for his NBA Coach of the Year award in Los Angeles Monday night where his loyalties are.
After seven years in Toronto and holding every coaching record the franchise has, Casey has clearly moved on and is fully comfortably in his new role as the head coach of the Pistons.
And he made very clear – reading between the lines anyway – who he's moved on from while speaking in front of a star-studded crowd at the NBA's awards gala.
Cradling his trophy – a much deserved reward for a lifetime of achievement, culminating in the Raptors' franchise-record 59-win season in 2017-18 – Casey spoke from the heart but told as much by what he didn't say.
Casey and his wife Brenda sat with Pistons owner Tom Gores at the ceremony and in his speech was effusive in his praise for his new boss. In the NBA, money is how you express your loyalty and the five-year, $35-million contract Casey got from the Pistons meant Gores was deservedly front-and-centre on Casey's big night.
Casey also made a point to shout out the likes of DeMar DeRozan, Kyle Lowry and Jonas Valanciunas, the Raptors players who were with him the longest in Toronto and helped him string together five straight playoff appearances. He graciously made sure to mention his college coach at the University of Kentucky, Joe B. Hall, and all the other head coaches who he has been an assistant for in a 40-year career. He credited Pete Newell, who helped him when Casey was coaching in Japan – his so-called exile after being (wrongfully) banned from the NCAA — and praised George Karl, who gave him his chance in the NBA more than twenty years ago.
He made a point of thanking Rex Kalamian, who was his assistant both in his first head coaching stint in Minnesota and for three seasons in Toronto.
Not mentioned?
That's where it gets more interesting. Raptors president Masai Ujiri, who berated Casey in the coach's room in Quicken Loans Arena after the Raptors fumbled their end-of-game coverage of LeBron James in Game 3 of their second-round series, then fired him a week later?
Ujiri didn't make the list despite keeping Casey on the job when he took over the club as president in 2013; despite keeping him on after the Raptors were swept by the Washington Wizards in 2015 and after signing him to an $18-million extension two summers ago.
Nick Nurse, Casey's assistant for five seasons and the person widely credited for helping integrate the Raptors' offensive turnaround this past season – a job he did so well he was hired to replace his old boss?
He didn't make the list.
The owners at MLSE, his employers for seven years – an eternity for an NBA head coach — didn't merit a mention either.
To be clear: Casey didn't dump on anyone and he never would, either. He's too classy for that, and wise enough to understand that it's only the biggest stars that can afford to get into public spats. Everyone else is replaceable enough that it's smarter not to give anyone an excuse to start the clock ticking.
Besides, even he was telling friends – after the sting of the firing wore off – that he recognized Ujiri had done him a favour. What were the chances of Toronto improving on 59 wins? How do you overachieve when the only goal not yet reached is making the NBA Finals?
Realistically, even had Casey been kept on in Toronto, there was no lucrative extension waiting at the end of the rainbow. He was fired with one year left on his deal and getting hired by the Pistons put extra millions in his pocket he may never have otherwise had a chance to get.
But what Casey didn't say and who he did and didn't praise spoke loudly enough, if you were listening carefully.
"When you get fired – which I did recently, I don't know if you knew that or not," he said, getting a laugh from the crowd. "You always doubt yourself a little bit. You think, okay, can I do this? Do I want to do this again?
"And then I interviewed with Tom Gores, owner of the Detroit Pistons," Casey continued. "He and I connected and he's given me the opportunity that I'm very appreciative of for someone to believe in you.
"And that's all you want as a player and also as a coach – an owner who believes in you and trusts you with their franchise."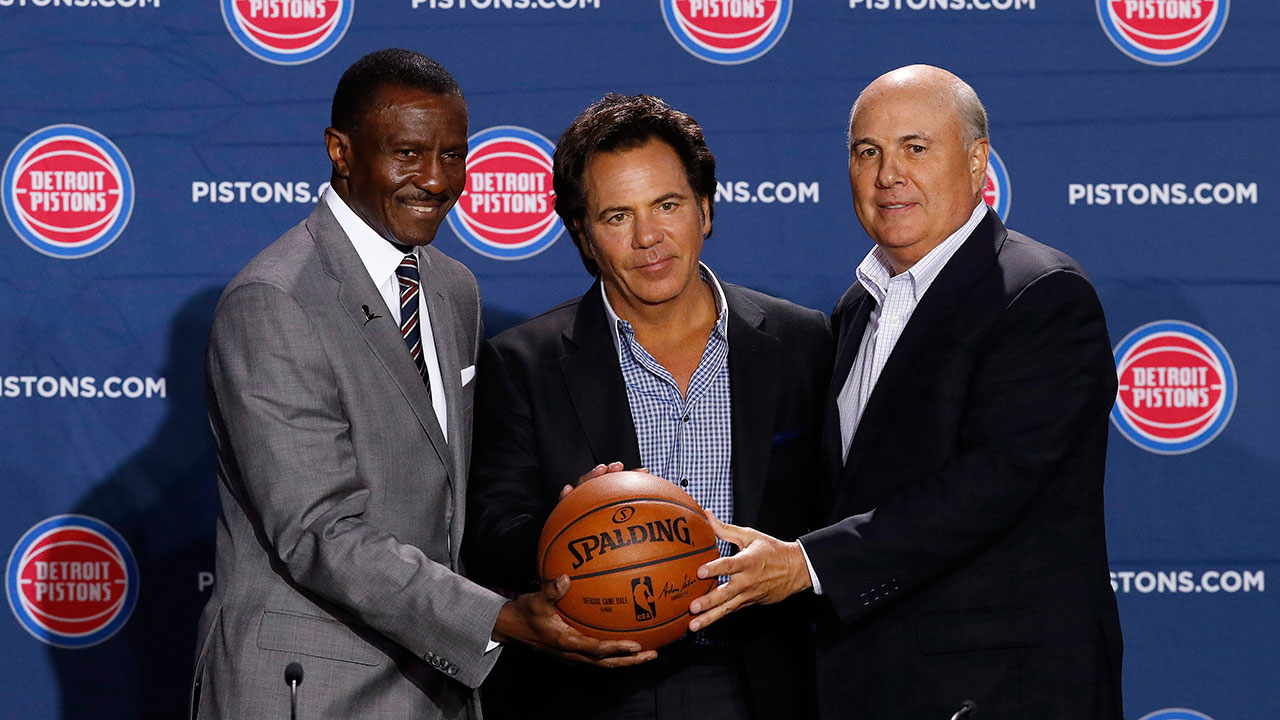 It was a masterpiece in understatement. And even if it was probably time for the Raptors to try a new direction at head coach, there was nothing wrong with Casey simultaneously using his platform to publicly embrace his new team while subtly letting the world know where he stood with some elements of his old team.
He's been working his whole career for this moment and that it came barely a month after a public humiliation of sorts made it even more delicious.
So who can begrudge a guy if he wants to settle the score even a little bit, the Coach of the Year trophy and a $35-million contract providing a platform that simply doesn't come around very often.
At 61 and after a lifetime in the game, Casey earned the right to say 'I told you so' in not so many words, if any at all.