It may not have the dramatic effect or cleverness of the three billboards outside Ohio recruiting LeBron James to the Philadelphia 76ers, or the comedic impact of the subsequent recruitment billboards that popped up in Los Angeles with messages like: "Forget The Process, we win banners."
But it turns out Toronto fans are getting in on the action, too. Or, at least one fan with deep pockets.
An advertisement appeared on local transit in Toronto on Wednesday morning pitching the Raptors to James, the NBA's highest-profile free agent this summer:
Nevermind that James himself won't see the advertisement, which includes a hashtag that reads "#23TO416", and the simple message: "The King in the #6ix," but at least one fan is getting in on the recent trend that has seen grand public gestures put forth in an effort to woo the NBA's best player to his next team.
It began with a series of billboards appearing outside Ohio imploring James to sign with the Philadelphia 76ers — an ode to last year's popular film Three Billboards Outside Ebbing, Missouri.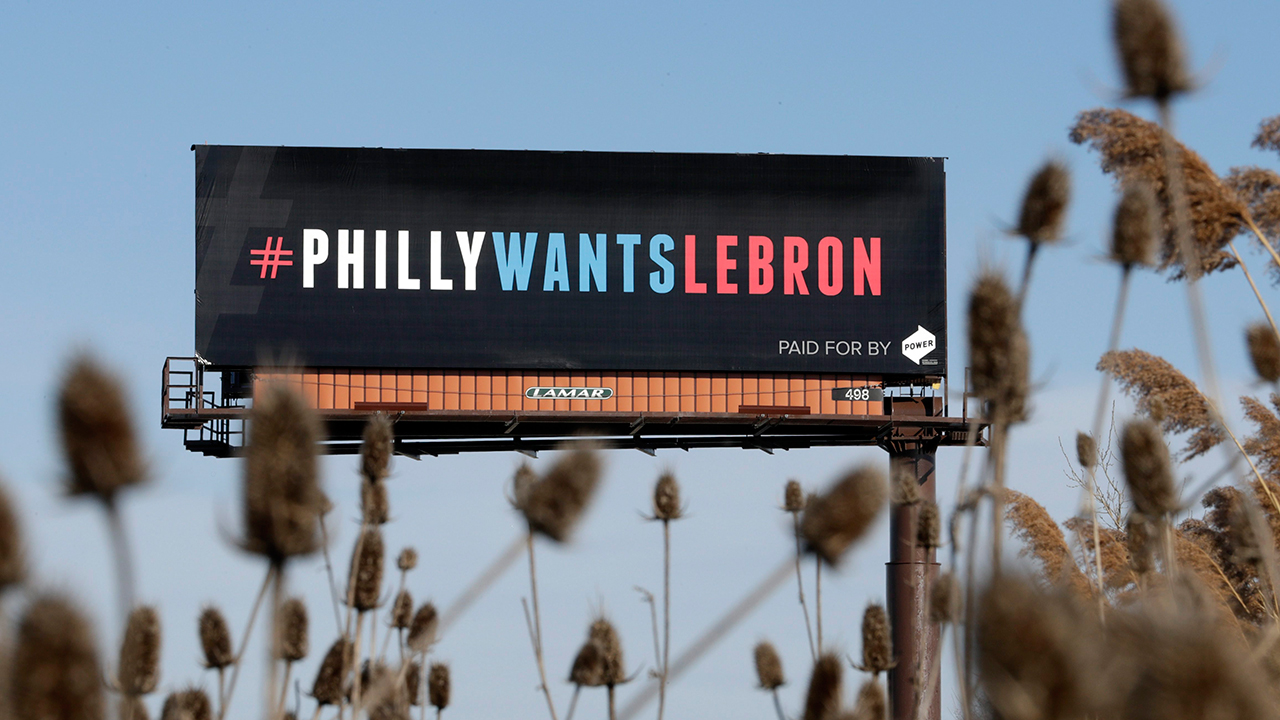 Then a week ago a series of billboards paid for by a Lakers superfan showed up in response around Los Angeles, which has long been a rumoured destination for James, who owns two homes in the area.
There hasn't been a shortage of speculation as to where James will land this summer, with the most recent report suggesting that he plans to choose between the Cavaliers, Lakers, 76ers, and Houston Rockets.
Needless to say, the LeBron-to-the-Raptors would be a longshot, and the team will have to wipe out a ton of salary — and star players — to make it work and afford "the King". In other words: don't hold your breath.
James is in the midst of another MVP-calibre season and is averaging 27 points, 9.0 rebounds, and 8.5 assists per game for the fourth-seeded Cavaliers.
The Raptors and Cavs face off next on March 21.