Within the last week we've learned a fair bit about new Toronto Raptors star Kawhi Leonard.
We've learned he can smile, what his laugh sounds like, that he's healthy enough to take hard fouls and that he's still got some rust to shake off if he wants to return to the same level he was at when he finished second and third, respectively, in MVP voting during his monster 2015-16 and 2016-17 seasons.
As everyone already knows, Leonard played just nine games last season dealing with a quad injury that just couldn't get right.
Saturday's pre-season game against the Portland Trail Blazers in Vancouver was Leonard's first NBA action of any kind since Jan. 13. And while he did look like he has more than a few kinks to work out, notably going 0-for-4 from deep and an ugly 6-for-11 from the free-throw line, there were encouraging signs that he can be the player he once was.
If there is a podcasting odd couple, this might be it. Donnovan Bennett and JD Bunkis don't agree on much, but you'll agree this is the best Toronto Raptors podcast going.
For those unfamiliar with Leonard's past, it's not an exaggeration to say he could be in the running for MVP again if he's back to where he used to be.
A lot is made about his defensive impact, and rightfully so. He's a two-time defensive player of the year, after all. But Leonard's not just a defensive stud – and that's why he's great.
As mentioned before, Leonard has finished second and third in MVP voting in the past, and that's not purely based on his ability to stop the ball. His career-best season in 2016-17 saw him average 25.5 points, 5.8 rebounds and 3.5 assists on 48.5 per cent shooting and 38 per cent from three.
Even better, he just raised he play during the post-season as he actually built on that monstrous 2016-17 regular season with a playoff performance that saw him put up averages of 27.7 points, 7.8 rebounds, 4.6 assists to go along with 52.5 per cent shooting and an astounding 45.5 per cent clip from beyond the arc.
In other words, this guy can be every bit the monster he is defensively, offensively.
Looking deeper into that outstanding 2016-17 campaign of Leonard's, there are a lot of games we can point to that illustrate what kind of offensive player the Raptors actually have in the soft-spoken 27-year-old, but none says what he's about more than Game 2 of the San Antonio Spurs' second-round playoff matchup against the Houston Rockets in 2017.
Thirty-four points, seven rebounds, eight assists, three steals, a block, 13-for-16 shooting (81.3 per cent) from the floor, 3-for-4 from the three-point line, a perfect 5-for-5 from the charity stripe, only two turnovers and a plus-24 rating in an important Spurs victory, in the playoffs.
You want to know why Leonard is as highly regarded as he is, just take a look at what he did in this particular contest and begin imagining how it could apply to the Raptors. This was a game that saw him dominate all aspects of the game, but let's specifically narrow in on how he scored and set up his teammates.
Scoring
If one pre-season game is any indication at all, one of the things the Raptors will want to do a lot of under Nick Nurse is to get out in transition and take threes. Leonard can do that: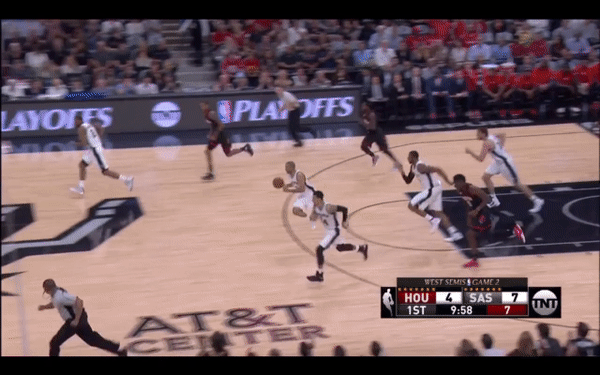 Another offensive emphasis from the Raptors this season will likely be to limit long twos and mid-range shots and look to get almost all of their two-point buckets inside the paint. Leonard has mastered a unique jump-hook, floater hybrid shot that's made him absolutely deadly in the paint, even with seven-footers attempting to defend it.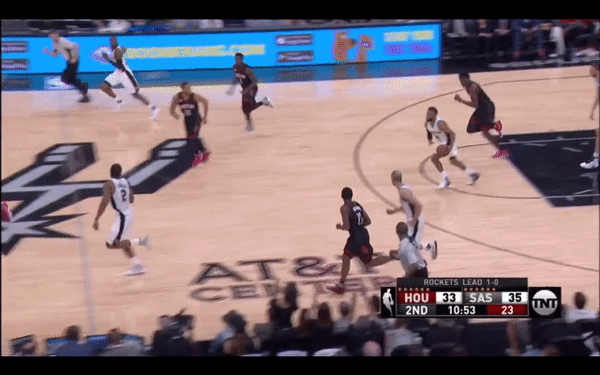 This isn't to say he can't hit those long twos when the team needs him to, though.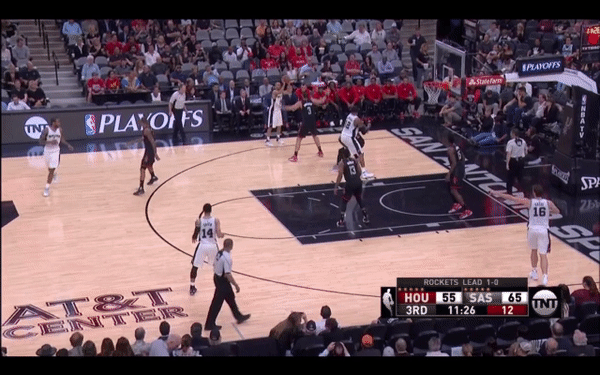 And just in case that DeMar DeRozan-esque bailout above wasn't enough for you and you still don't think he can create his own shot, allow this turnaround jumper to ease your mind.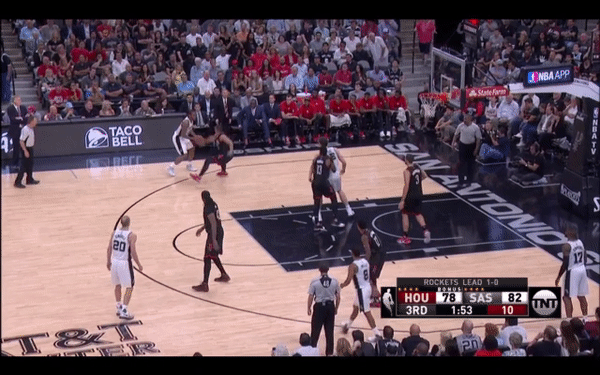 The best part of Leonard's scoring ability, however, is that while he can make those tough twos, he doesn't rely on them to score. 'Efficient' is the best way to describe how he impacts the game on the offensive end and as such, he's also a great partner in the pick-and-roll as evidenced by this clip.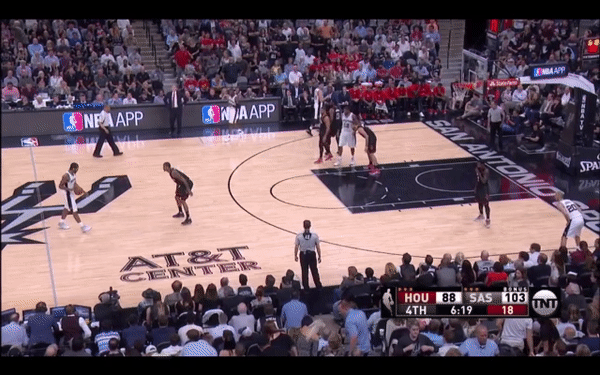 The Raptors will probably be running a ton of pick-and-roll this season, but at the moment, only the team's point guards have proven they can command it. As the clip above shows, Leonard is another option that could help in this regard as well, further diversifying Toronto's attack.
Playmaking
Another big boon to having Leonard is his unselfish nature. Although his career stat line of 2.3 assists per game suggests otherwise, Leonard makes excellent decisions with the ball and is a willing passer.
Getting Danny Green along with Leonard was a great move by Masai Ujiri and Co. for the Raptors not only because Green is a good player, but because Leonard has a knack for finding the three-point marksman off his penetration.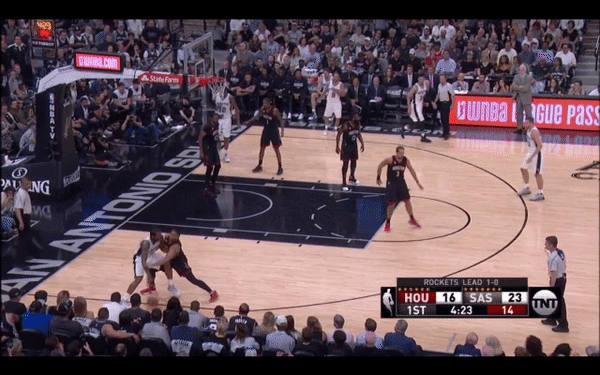 But as previously said, Leonard's ability to create offence with the pass can't be seen in assists, it can be seen in the advanced potential assist statistic.
During the 2016-17 season, Leonard averaged seven potential assists per game, second only to starting point guard Tony Parker. The stat is pretty self-explanatory in that it tracks the number of passes a player makes that could have been assists had the shot gone in.
Even more encouraging, Leonard ranked third on the team that season in passes that led to assists with 36, just behind point guards Parker and Patty Mills.
What does this mean? Simply put, Leonard is willing to make the extra pass to get better shots.
This is all to say what most already know. Kawhi Leonard has been an incredible offensive player before and if he's anywhere close to the level we've been showcasing, the Raptors could be celebrating their first MVP in franchise history.