The NBA's regular season is over, its peaks and valleys and debates about load management squarely in the rear view. Playoff seeding is set. The searches for who may topple the Golden State Warriors and who will take LeBron James' place as the East's representative in the Finals will begin shortly.
But, before they do, there is one piece of unfinished business from the first 82 games to attend to: Whose regular season achievements will be enshrined and acknowledged with awards? Here's look at the award races heading into the final day of the NBA's regular season.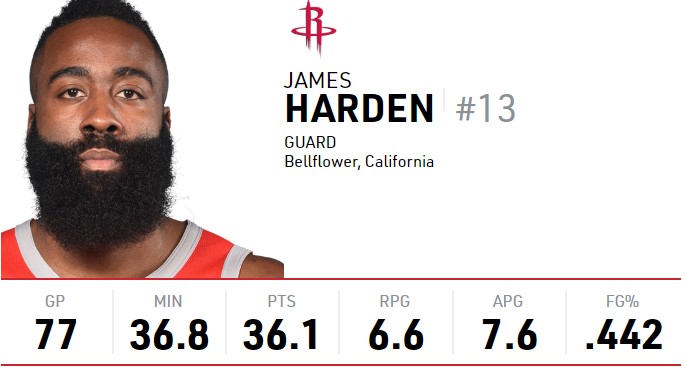 The case for Harden
MVP is often about narrative as much as it is raw performance. James Harden has both going for him. During a stretch of the year in which the Rockets were without Chris Paul and Clint Capela, Harden scored 30 points or more in 32 consecutive games — the second-longest such streak in NBA history and the longest since the ABA/NBA merger in 1976-77.
That stretch helped Harden average 36.1 points per game, eight higher than second-place Paul George and the highest total since Michael Jordan's 37 points per game, which happened in 1987 — about the same time The Simpsons made their first television appearance.
Far more than just one of the reasons the Rockets stayed afloat amidst their early-season struggles, Harden acted as the lifeboat, the lighthouse, and the captain.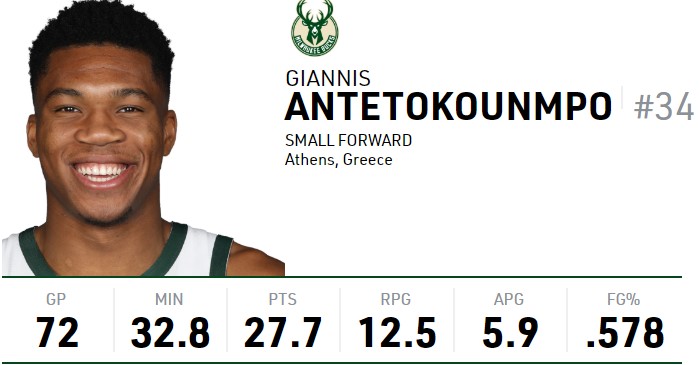 The case for Antetokounmpo
The asterisk on Harden's campaign is, at it has been his whole career, his defense. He's bad. Maybe not as bad as his reputation suggests, but bad enough that Houston's defensive scheme is configured around accommodating his shortcomings.
The opposite is true for Antetokounmpo. He's the Milwaukee Bucks' best rim-protector, but isn't used as one. Instead he's deployed as a one-man zone, matching up against the opposing team's worst perimeter player so he can patrol the interior and oscillate between stifling drives, shutting down post-ups, and stuffing shots. It's been a sound strategy. Teams shot just 56.5 per cent at the rim when Antetokounmpo's on the court — among the best marks in the NBA — and opponents scored just 103.8 points per 100 possessions (Pts/Poss), a number that would lead the league if the Bucks sustained it when he sat.
Offensively, Milwaukee's effective field goal percentage jumped from league-average to a near league-best 56.1 per cent with him playing. Much of that efficiency can be attributed to Antetokounmpo's ability to get to the rim, which he did on 66 per cent of his possessions — more than anyone in the NBA — and score when he got there which, again, he did an elite 74 per cent of the time.
Voting for Antetokounmpo is a vote for simplicity. He's the best player, on the best team in the NBA, and he is the number-one driver of that success.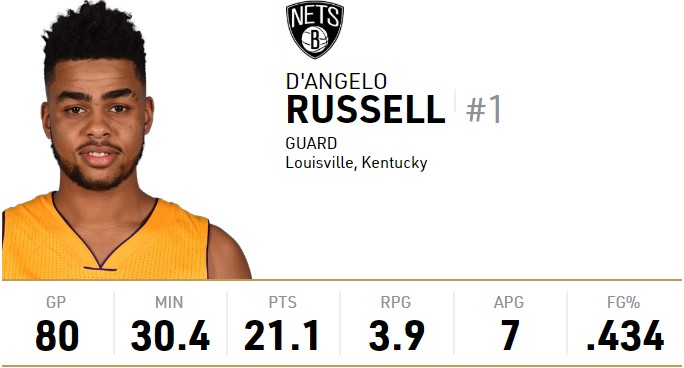 The case for Russell
Across the board, Russell's stats rose in 2018-19. Of particular note, though, was his efficiency. Russell shot 36.4 per cent from beyond the arc on more attempts than ever before; inside the arc he became a mid-range dynamo, connecting on a career-best 48.3 per cent of his two-pointers on a career-high 11 attempts per night.
A big part of that leap this year is health. Russell appeared in 80 games — the most since his rookie season — and made a decisive comeback from a knee injury that derailed most of his 2017-18 campaign. In those appearances, he's put together performances tailor-made for Twitter — big, timely shots that leave an indelible impact on fans' and media members' memories.
All of which led to Russell, in his fourth NBA season, becoming an All-Star for the first time just two years after the Los Angeles Lakers gave up on him.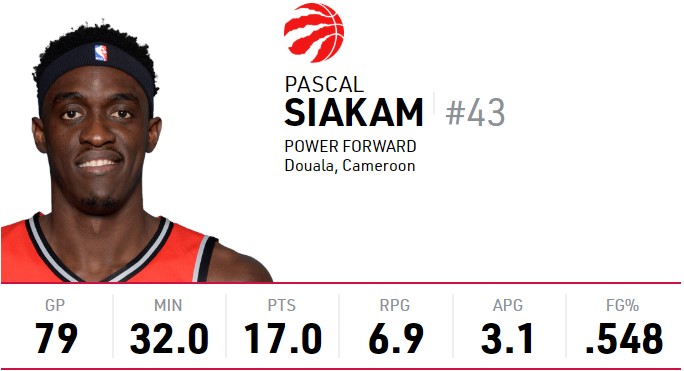 The case for Siakam
Sportsnet recently detailed a thorough argument for why Siakam should take home this award.
The Coles Notes version: Last season, Siakam started five games for the Toronto Raptors. This season, he's started 78 and in turn averaged about 12 more minutes of playing time per night. With those added opportunities, he posted career-highs in scoring, rebounds, and assists, all while improving his efficiency — especially from deep, where he connected on 36.8 per cent of his attempts, an almost 14 per cent increase over last year.
Defensive Player of the Year: Rudy Gobert vs. Giannis Antetokounmpo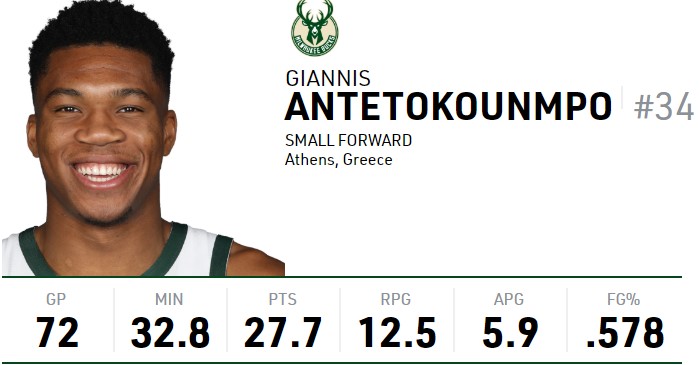 The case for Antetokounmpo
As explained in his MVP case, Antetokounmpo is the linchpin of Milwaukee's defence.
On any given possession, he can shift through the traditional responsibilities of every position on the floor and in doing so he enables the Bucks' other defenders to stay within their comfort zones because they have the best help defender in the league to back them up.
Look no further than Brook Lopez, who led the league in contested shots per game and held opponents to just 51 per cent shooting at the rim, in large part because playing with Antetokounmpo meant he could drop back on every possession and focus solely on protecting the paint.
Even when he finds himself in trouble after switching onto faster guards, there are few players in the NBA who can recover as quickly as Antetokounmpo . One stride and he's a threat to block a shot or deflect a pass again. All of which amounts to making him matchup-proof, a seamlessly multi-positional prototype for the modern NBA defender.
Who better to be the first person to win DPOY and MVP in the same season since Hakeem Olajuwon did it 25 years ago?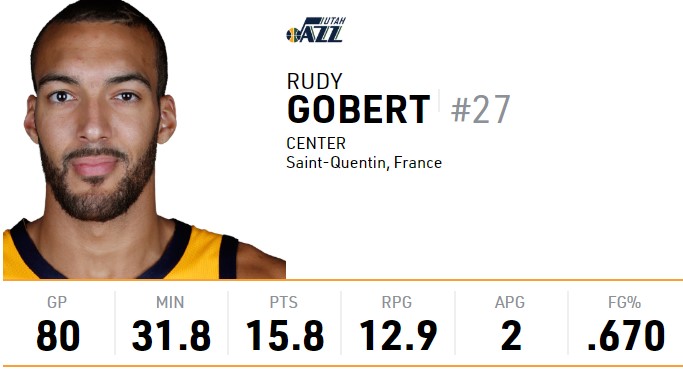 The case for Gobert
The NBA's reigning DPOY, Gobert posted a league-best 4.6 defensive real plus-minus, which estimates a player's on-court impact on defensive performance, based on points allowed per 100 defensive possessions. With him, the Utah Jazz allowed a league-best 104.3 Pts/Poss, and the Jazz's most frequently deployed lineup featuring Gobert reduced that average to a minuscule 99.2 Pts/Poss.
But, like Antetokounmpo, his impact transcends countable stats. Utah's entire defensive scheme is built upon him being not just good, but excellent on every single possession. The Jazz can dare opposing players to drive, because he'll be there. In pick-and-roll situations, Gobert is able to corral two players at once using his seven-foot-eight wingspan — erasing the two-on-one advantage that's normally generated and empowering the rest of his team to stay on their assignments instead of switching off and helping contain the penetration.
Gobert is the inverse of Harden, with the depth of his defensive impact being enough to mitigate any limitations he has on the other end of the floor. Which, of course, matters even more when doling out an award for just that one half of the game.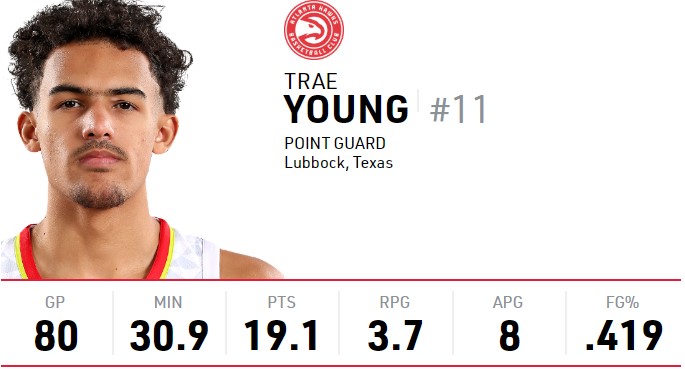 The case for Young
After a rocky start to his NBA career, Young turned in a revelatory last three months. Since the start of February his three-point shot — the thing that made him a tantalizing prospect in the first place — has been dropping 36.7 per cent of the time. And, during that stretch, his playmaking blossomed as well. Young averaged 9.2 assists per game, more than any other rookie and the third-most in the NBA overall, trailing only Russell Westbrook and LeBron James.
Atlanta's future looks bright, and Young is the reason why. What more can you ask of a rookie?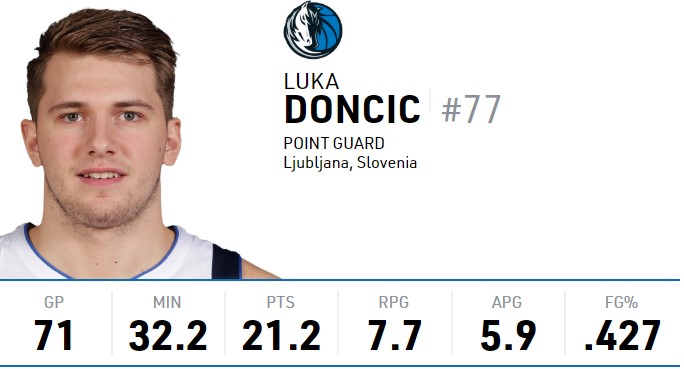 The case for Doncic
Doncic exploded onto the NBA scene, stringing together magnetic performances that erased doubts over whether he could live up to the hype of being the most decorated European prospect ever and turned him into a worthy-looking heir apparent to the Mavericks' last international superstar, Dirk Nowitzki.
Even though his numbers wavered after Dallas traded the majority of its minutes leaders at the deadline — Doncic has shot an abysmal 27.4 per cent from deep since early February — he still leads all rookies in several advanced and has been more efficient than Young overall, in large part due to doing a better job drawing fouls.
Awards aren't won with three good months, across a season-long sample Doncic was the best, most valuable rookie in the NBA.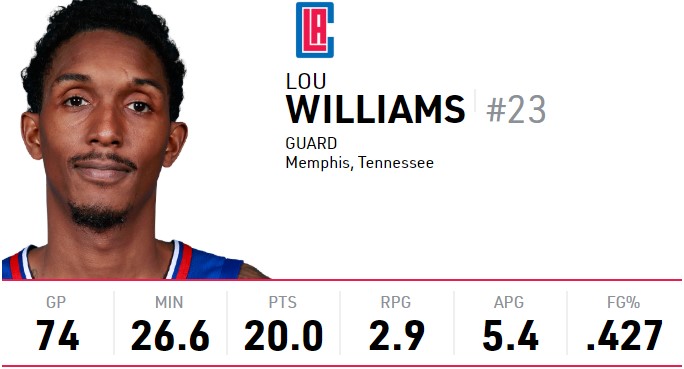 The case for Williams
Historically, Sixth Man of the Year goes to the best scorer off the bench. And while Williams is that, he's also much more.
Williams leads the Los Angeles Clippers in points and assists per game, all while playing less than 27 minutes each night. He trails only Harden for points scored in the fourth quarter of games, and across all his minutes the Clippers drop 7.2 more Pts/Poss than without him. That discrepancy comes from more than just his own buckets though, as no bench player in the entire NBA has created more points off their assists than Williams.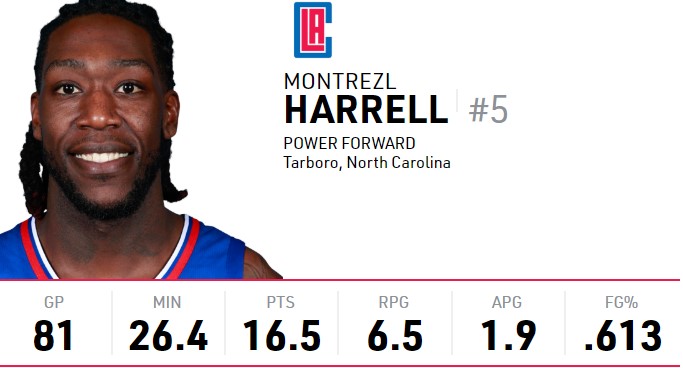 The case for Harrell
Figuring out where Williams' contributions end and Harrell's begin is challenging because 27.9 per cent of all Williams' passes, a total of 684 on the year, were sent to the big man — doubling the amount he dished to any other player.
Still, being given the ball only matters if you do something with it and Harrell shot over 70 per cent in the restricted area, and he scored the fourth-most points in the entire league as the roll-man after setting a screen. All of which contributed to him being the only bench player in the top-20 for win shares this season.