Since the start of the 2012-13 season, no player has worn No. 17 for the Toronto Raptors except Jonas Valanciunas.
Even though his trade from Toronto is less than a week old, Valanciunas has already given a new Raptor his blessing to don his old jersey number. Jeremy Lin, who plans to officially sign north of the border once he clears waivers Wednesday, texted Valanciunas to ask permission to wear No. 17 and got the green light.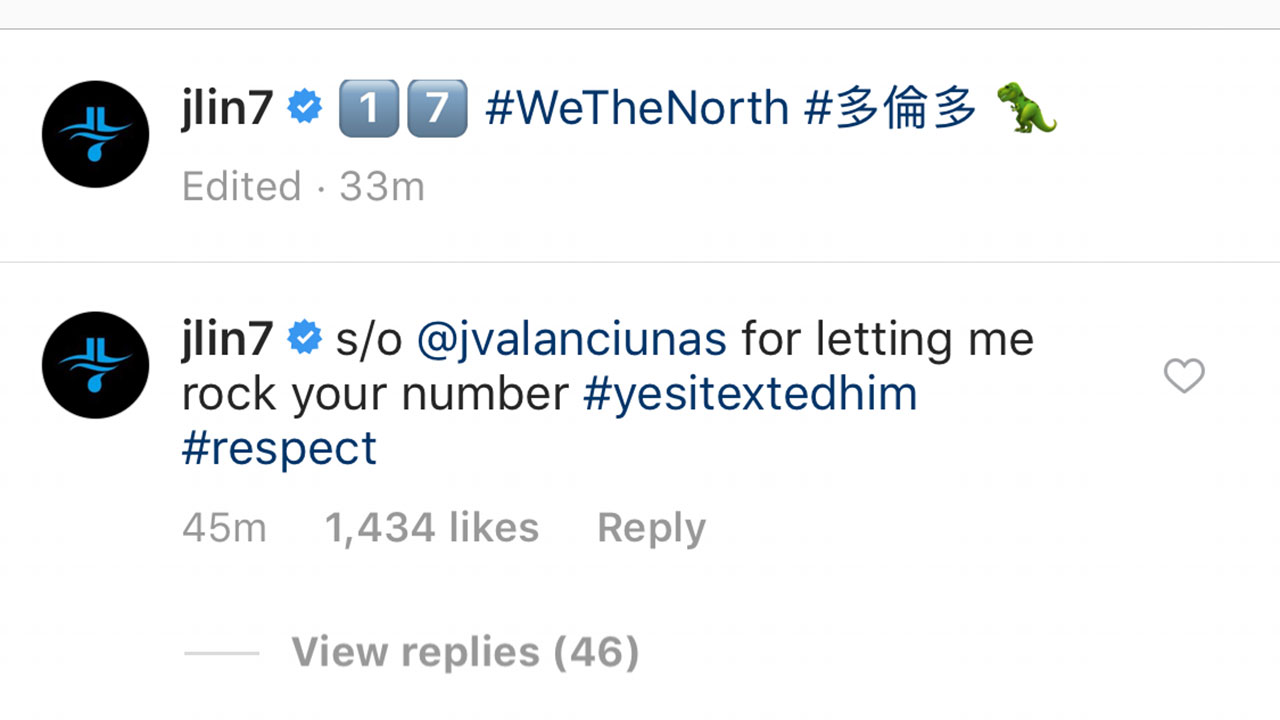 Valanciunas was traded to the Memphis Grizzlies at last Thursday's trade deadline as part of a package that sent star centre Marc Gasol to the Raptors. He has not appeared in a game since Dec. 12 after injuring his thumb in a game against the Golden State Warriors.
Lin averaged 10.7 points and 3.5 assists per game in 51 contests with the Atlanta Hawks this season before being bought out by the club.