It's still unknown whether or not Georges St-Pierre will ever attempt a return to the UFC, but if he does he's confident he has what it takes to be the champion again.
"I believe if ever I want to come back and fight I could be the best in mixed martial arts if I find the fun and I have the feel for it again," St-Pierre told former UFC star Chael Sonnen on the latest episode of his podcast You're Welcome! With Chael Sonnen. "If I train hard and I have the pleasure to do it, I believe I can still be on top."
St-Pierre hasn't competed since announcing he was taking an indefinite leave of absence from the sport shortly after a split decision win over Johny Hendricks in November 2013.
"I'm having a lot of fun nowadays," St-Pierre said. "I'm training to keep myself in shape, healthy. I'm not training for competition, I'm helping the guys who are going to compete. I'm more a training partner than in training camp so to speak."
---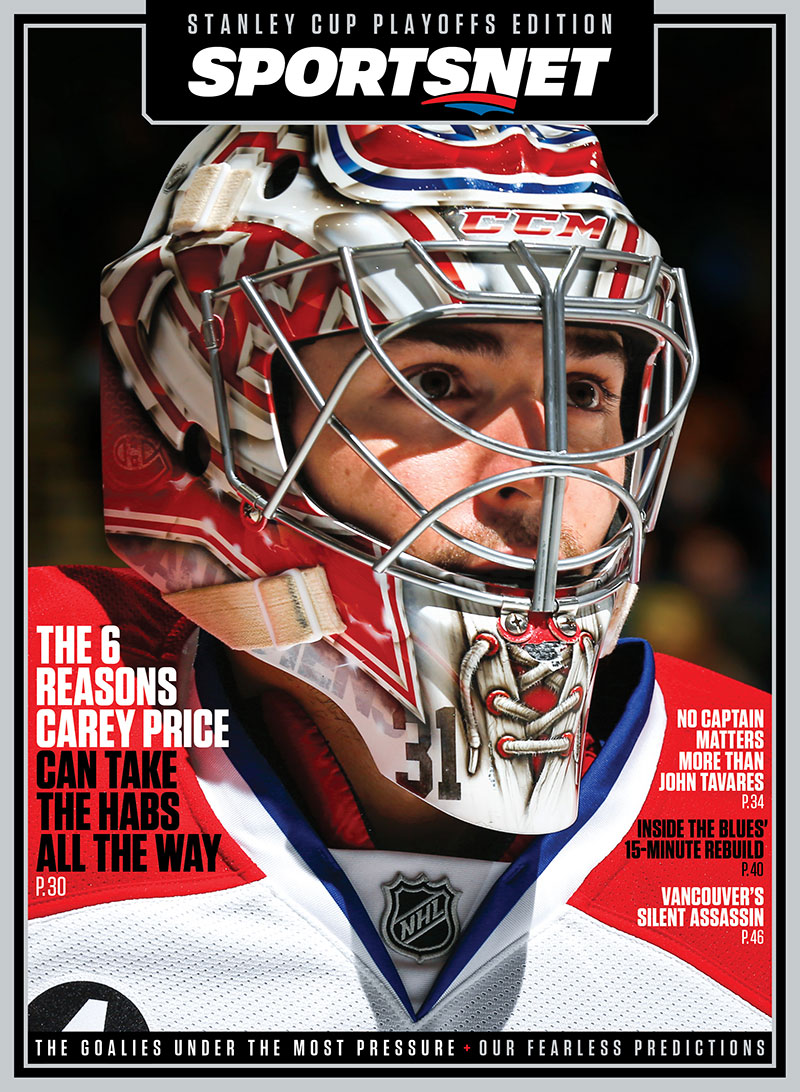 Sportsnet Magazine Stanley Cup Playoffs
Edition:
The six reasons why Carey Price can take the Montreal Canadiens all the way. Download it right now on your
iOS
or
Android
device, free to Sportsnet ONE subscribers.
---
During a UFC 189 World Tour stop in Toronto last month, UFC president Dana White told reporters and fans he wasn't optimistic about St-Pierre returning.
"The longer Georges is out, the harder it is to come back," White said. "Georges definitely doesn't need the money. He's doing movies. He's doing other things right now so who knows?"
St-Pierre's teammate Rory MacDonald, who was a featured fighter at the press event, also expressed doubt.
"I'm 50-50. I really don't know which way it's going to go," MacDonald explained. "I think if he does come back it won't be any time soon."
MacDonald is getting ready to fight current welterweight champion Robbie Lawler on July 11 where the two will fight for the same belt St-Pierre defended nine times between 2008-2013.
St-Pierre said he will be helping his fellow Canadian prepare for Lawler, who beat MacDonald by split decision at UFC 167, which happened to be the last event St-Pierre fought at.
"Lawler, he's a dangerous guy," St-Pierre added. "Anything can happen. I truly believe if Rory comes with his best game he's better than Lawler and I believe he's better than Hendricks as well. But it's not the best fighter who wins the fight, it's the guy that will fight the best the night of the fight."