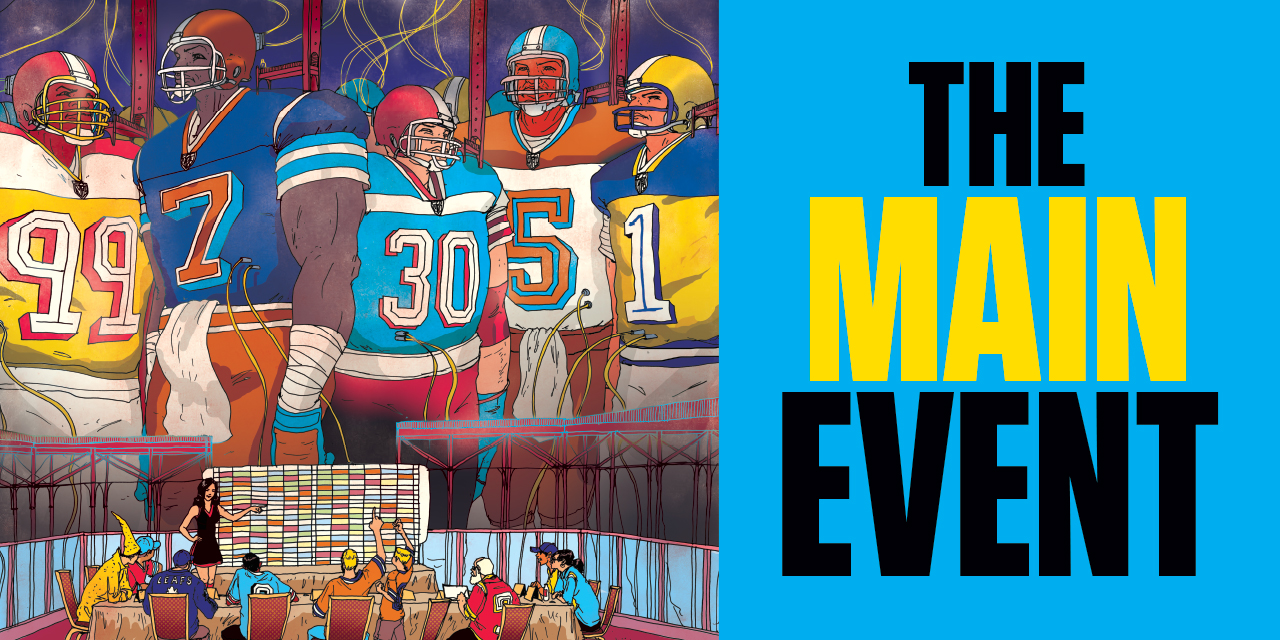 Every year, the world's best fantasy football players gather in Vegas for a shot at $300,000 and their game's championship belt
By Jordan Heath-Rawlings in Las Vegas
Illustrations by Michael Byers
tan Misthios flips rapidly between two sheets of paper in his binder. One is a computer-printed, colour-coded list, impeccably neat. He brought that with him. The other is a wreck of a page, all hastily scrawled words in tiny boxes. He's been working on that one since he sat down. It's illegible to all but him, which in this situation is perfect. But it can't help him now.
Misthios is sitting at a 12-person table in the Augustus Ballroom at Caesars Palace in Las Vegas, a cavernous space with high ceilings, inlaid mouldings, elaborate recessed chandelier lighting, three cash bars and a dinner buffet—a room large enough to make the crowd of nearly 200 people, gathered around 10 identical tables, feel like about a dozen. All those here today—and hundreds more who will draft here tomorrow, or online—are chasing the same dream the vacationers two floors down are grasping at when they feed their bills into the slot machines: money, adrenalin, bragging rights. Stories to tell. Misthios paid $1,875 to be here, and $300,000 is riding on the moves he makes tonight. The Toronto-born 45-year-old, who lives in Raleigh, N.C., and runs a hockey training facility, is one of the best at what he's doing. Neither he nor the law considers this gambling. He knows the theory, he's got the math down ("My father's always said, 'If you would apply the same analytical skill to an investment firm or the stock market, think of how rich you'd be'") and he's certainly capable of being coldly rational. But at times in this endeavour, your gut will find itself at war with your brain. For most in the room, that happened in the first few minutes. Misthios made it a full hour before doubt reared its head.
For nine rounds of the Fantasy Football Players Championship Main Event—the world's most lucrative public, full-season fantasy league—he's been unflappable.
First round, 10th pick overall: "Running back C.J. Anderson," he says assuredly, before the 60-second clock even starts.
Second round: "Receiver Brandin Cooks."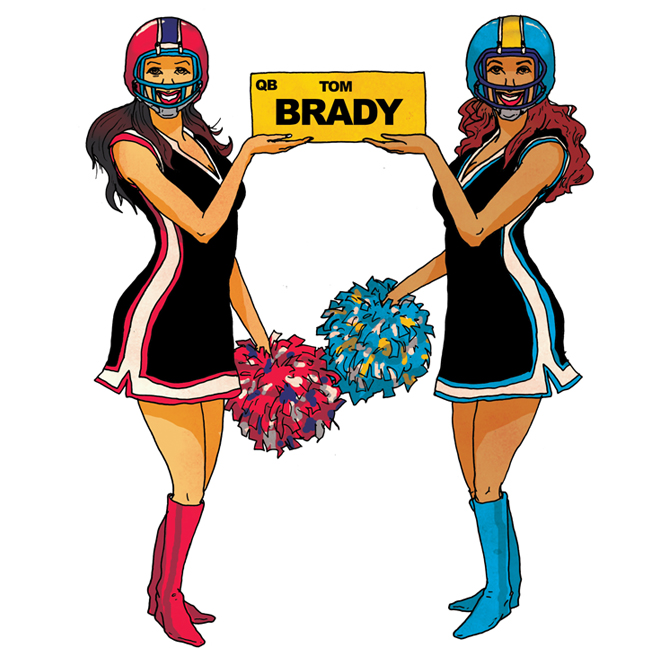 The Vegas showgirl hired to place the colour-coded stickers bearing the players' names onto the draft board hasn't even finished with the previous pick when Misthios makes his. That swagger is part of the package that makes him fantasy football's answer to Daniel Negreanu. He projects absolute confidence when the draft comes to him, jet-black hair casually mussed and eyes half-hidden behind lightly tinted shades, a couple of days' growth on his face. He drafts in a hockey sweater and doles out game theory in staccato sound bites—"It's not a rusher's league. Not a passer's league. It's a coaches' league. The players are pawns in the game." He acts so quickly in the early going that the team drafting behind him is frequently caught flat-footed. He wants to keep the pressure on. "Don't 'wow' like that," he chides me when I show surprise at a choice made by one of his rivals. "I don't want them to think I give one shit who they pick."
But a few picks away from his 10th-round selection, the pen starts tapping, hard. It's the first sign of uncertainty he's displayed all night. Misthios breezed into the room less than two minutes before the draft's scheduled start, the last player to show. "Who we missing? Stan?" the facilitator had asked moments earlier. "Stan's always late." While the first few teams made their opening picks, he stood behind his chair, pulling off his white sweatshirt and donning his Maple Leafs sweater. "I started to wear my hockey stuff, Leafs stuff, because I want them to think I'm the fish at the table," he says. "That I'm easy."
He's not easy, but neither is this pick. Misthios's team lacks both a quarterback and a tight end, and in the FFPC, receptions for tight ends are worth 1.5 points each, making the position far from the wait-until-late selections they are in many leagues. He's targeted Eagles pivot Sam Bradford as his quarterback and Washington's Jordan Reed as his tight end, but after this pick, there are 18 selections before his next. He can't be sure either player will still be around. "There are three teams in there who still don't have a quarterback," he whispers, "and there's no guarantee those teams are going to go [Ben] Roethlisberger, [Matt] Ryan, [Tony] Romo. And a lot of people who wait until now on quarterback will take two right away. So do I trust I can find someone else, or that he'll get back to me, or do I just take him? I know he's going to have a monster year." Tick, tick, tick.
The pen is beating out a furious, uneven pace now. You couldn't even call it a rhythm.
"Ten seconds, Stan."
One long, hard exhale.
"Quarterback Sam Bradford."
And it's done. Seven picks later, someone takes Reed with Ryan and Roethlisberger still on the board. "The thing is," Misthios says, justifying his pick to himself, "if I don't take Bradford here, I'll end up waiting until the 17th round and take [Bengals quarterback] Andy Dalton. And I just didn't want—I mean, this is the Main Event. It's not an ancillary league or a home league. It's the Main Event. This is the world championship, the national championship. This is the one. So…"
He trails off, and the draft moves on. One minute per pick. Ten more rounds to go. Then it's 16 weeks of sharp knives in close quarters with the best players in the world.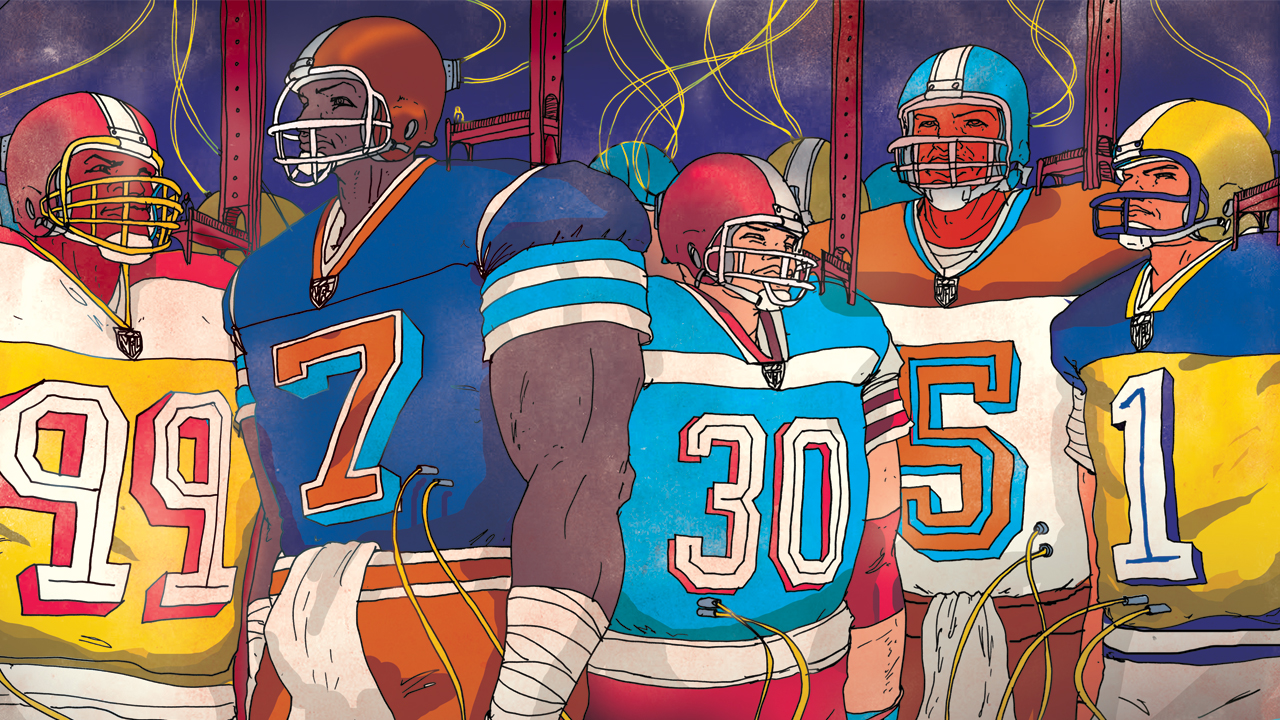 antasy football has become a bona fide business phenomenon, but it wasn't born as a for-profit industry, a growth market or the legal form of sports-commodity speculation that parts of it have become. It began as a time-consuming hobby born of a single obsession: creating and controlling a football team, guiding your roster through a winning season and topping it off with a championship victory over the rival GMs you came to love and despise over 16 Sundays. The recent explosion of online games and leagues may be the overcharged economic engine of this highly profitable marketplace, but high-stakes, season-long fantasy leagues like the FFPC are the beating heart of it all. This is the closest a fan can come to the fantasy at the centre of this game: drafting your own team of professional football players while your competitors and other interested parties—from fans to league officials, reporters and cheerleaders—look on.
These competitors are the true diehards, the ones willing to pay good money to chase that high of being Bill Belichick for a day and risk the low of feeling like Matt Millen by season's end. Tim Baldemore, who has been playing since "the pen-and-paper days, getting stats from USA Today," calls the competitors who come to the FFPC "the grassroots." Most greet each other like old college buddies, and the new faces make friends easily—boasts and laments of past picks gone wonderfully right or terribly wrong are instant icebreakers.
Misthios, for instance, will bring up the time he took Reggie Bush fifth overall before the former USC star's first season in Detroit. He had him second on his board after Jamaal Charles, the consensus top running back. Nobody else did, but if he didn't take him in the first round, he wouldn't be getting back to him in the second. "I waited about 30 seconds, which I usually don't do in the first round, but then I said it: 'Reggie Bush.' And you just hear the gasps from around the table. Gasps. But then the next day he had 30 points by halftime, and at the viewing party, I had the biggest c–k in the room. I literally walked by one of the tables and heard them whisper, 'That's the guy who did it, who took Bush fifth overall.'"
These are the same stories you tell your friends about your bad beat at the poker table or that game-winning home run you hit. Most have heard them many times before, but they let you talk because they know you like the story. And they like you. "This is our Comic-Con, our Star Trek convention," says Baldemore, "where you find people devoted to this who understand each other. They have their regular lives, of course, but then they have this, where everything else feels unimportant."
So they come to their drafts dressed as wizards, like Mark McCauslin, who's wearing a purple robe and hat adorned with stars and moons and a T-shirt that reads, "Let's drink and make bad decisions." They come in all-Steelers everything, like Tom Yates, from socks, sneakers and stuffed rally monkey, lovingly cradled, to sunglasses with the Pittsburgh logo directly on the eyepiece so you can lose yourself in black and yellow swirls. "Why would I want to sit home in my underwear and draft teams with nobody," McCauslin asks, "when I can come and let the world know about Steeler Nation?"
Mostly they come wearing football jerseys, though, of every colour and creed, from past NFL greats, both notorious and obscure, to current superstars to long-forgotten never-wases and college jerseys and custom-made jerseys that say things like "Money Incorporated." The drafts run from Thursday to Saturday night before the NFL season's opening Sunday, and when they're on, the Augustus Ballroom is a sea of colourful, breathable, not-always-official logos, numbers and letters. A few, of course, come wearing jeans, T-shirts and ballcaps. They just want to get down to business.
A lot of the people in the ballroom tonight scraped together $1,400 for the inaugural FFPC back in 2008 and faced off against 179 other diehards for a $75,000 grand prize. A handful played, and won titles, in the World Championships of Fantasy Football in 2002, the first-ever public high-stakes league to draft in Vegas, and some lost money when the WCOFF went under without paying out all its 2009 winners. (The FFPC launched with a promise to put the league's entry fees into escrow, assuring players the money will still be around when it's time to pay out.) Seven years later, 1,344 teams will each pay $1,875 for a shot at the FFPC Main Event's grand prize of $300,000 and a total prize pool of more than $2 million—growth that would be considered slow compared to the rest of the industry. Mostly because, for all the fanfare surrounding its deposit-$20-today-and-play cousins, growing the high-stakes fantasy football community is still largely a word-of-mouth endeavour.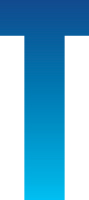 here's a reason Scott Hoyt recruited his best friend, Steve Dussek, to draft with him a few years ago, and it's the same reason the two men brought Steve's son, Sandro—by all accounts the youngest person to ever announce a Main Event pick—to help them select their team this year: Drafting in person, in Vegas, for big money is a trip, literally and figuratively. And besides, the kid knows a little bit. "He's our senior adviser," Hoyt jokes after Sandro reminds them not to forget Andre Ellington with their fourth-round pick. That's no joke to the 12-year-old in the Richard Sherman jersey, who's out to prove himself just as adept a trash-talker as his idol. "No I'm not. I'm not older than you two!"
Hoyt's invitation to a good time and some father-son-best-friend bonding isn't a lark. He's been at this for years, cashing in consistently, and took down one of the last and biggest WCOFF leagues in 2008, a win he says—without trace of a joke—paid out "only $150,000." Alex Kaganovsky, one of the FFPC's founders, makes a beeline to say hello as soon as he notices Hoyt—and if you watch Kaganovsky mingle, you quickly learn who the sharks at the tables are.
As much as Hoyt enjoyed winning games, what he really fell in love with was the experience of coming to a huge casino ballroom and drafting in person, with the players he recognized from wins and losses in previous years. It was that experience he wanted to pass on—and so he proselytized, to Steve a few years ago and to Sandro this season, and they got a team together and came to Vegas.
With three minds to meld and only a minute for each pick, Hoyt and the Dusseks make lists. Messy lists. It's a haphazard system. Several picks before theirs, Hoyt scrawls down a bunch of names he's considering and passes it to Sandro on his right. Sandro points to a couple he likes and occasionally adds his own ideas, then passes it on to his dad, who scratches off a couple of players and scribbles a few more.
If all goes according to plan, there will now be just a couple of picks before theirs. The list goes back to Hoyt, who crosses off the guys taken while they were making it and draws up a new, final list with three or four players, at least one of whom is guaranteed to be available at their slot. Sandro gets ready to make the pick.
It's hasty, complicated and somewhat inefficient—and it has to happen 20 times in the course of a couple of hours. "It's not smart to draft as a team," Demetrios Pikrallidas, drafting alone in the slot next to Hoyt, stage-whispers. "No focus."
It's hard to tell if he's trying to get under his opponents' skin or make himself feel better about coming to Vegas alone, but Hoyt doesn't reply and Sandro couldn't care less—he's too busy excitedly announcing picks in a voice that has yet to drop and is distinct from three tables over.
At the top of the next list is Tyler Lockett, a Seahawks rookie who made a big splash in the pre-season and has already won over the Seattle fan in Hoyt's group. When he's taken two picks before their turn, Sandro groans and pounds his fist on the table in a manner that would probably make Misthios remind him that you can't let 'em see you care. "See how it is here?" Hoyt consoles him. "These guys are cutthroat. They don't care that you're 12." Sandro smiles ruefully and stares down at his draft sheet, crossing off Lockett. A boy learning fantasy heartbreak early. "I knew we should have taken him last round…"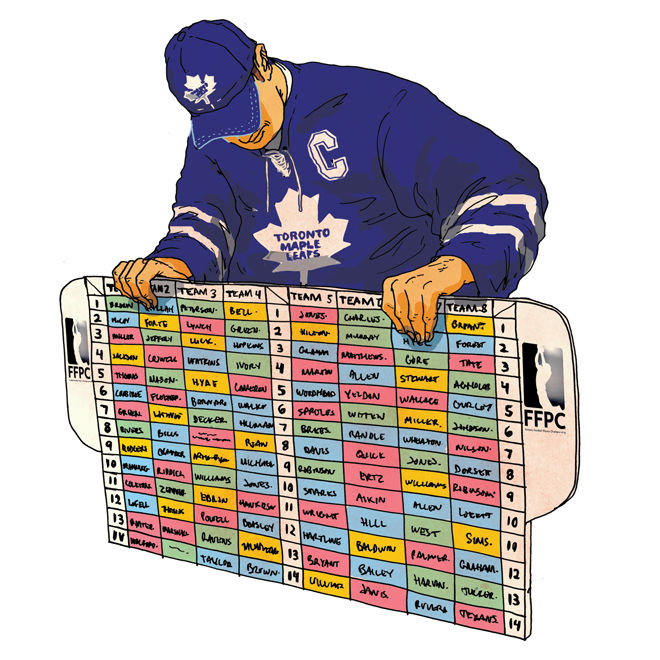 hat was once the little hobby that could is now the fastest growing industry in sports—hotter even than the league from which it takes players and stats—and it shows no signs of slowing down. The reasons are fairly simple: The NFL is more popular than ever, technology has made it possible to draft dozens of teams each season, and an explosion in daily fantasy games—in which players pick a lineup for a single day's contests—means that the most fanatical competitors can risk tens of thousands of dollars every week chasing huge paydays. Both the number of fantasy players and the amount of money they spend on their hobby increases exponentially every season—climbing from 12.6 million players in North America in 2005 to 41.5 million in 2014 before mushrooming to an estimated 56.8 million this year.
Before the Unlawful Internet Gambling Enforcement Act—the bill that determined that fantasy sports was not gambling—was passed in the U.S., money made from the hobby largely came through the selling of information, analysis and advice, or by providing a platform to host leagues. But after the UIGEA passed in 2006, organizations like the FFPC could operate openly with no fear of charges, the legality of their games now codified in U.S. law. Then, in 2008, the U.S. Supreme Court refused to hear MLB's appeal (co-appealed by the NFLPA) of a court decision which found that fantasy operators did not require a licence from leagues to use player names and statistics. Had that decision been overturned, the numbers that form the core of any fantasy sport would have become proprietary, and any company trying to profit from them would either have to give a cut to the leagues or risk legal action. "That was the cloud hanging over everything," says Peter Schoenke, co-founder of Rotowire.com—a fantasy news and analysis website launched in 1997—and head of the Fantasy Sports Trade Association. "Can I really invest a lot of money in this industry if the leagues and the players' associations have the exclusive rights and they can pull the rug out from under us?"
With no legal or financial roadblocks left, any company that could concoct a viable way to monetize sports fans' passion for fantasy games and products had a chance to get rich, fast. An entire cottage industry sprung up in the following few years, offering everything from insurance for your just-drafted players (spend $20 now and if Le'Veon Bell tears his ACL, your league fees are covered) to legal resolution for fantasy arguments to software that performs quantitative analysis on any NFL stat you can imagine and purports to give you an unfair advantage on draft day. Almost immediately following the 2008 ruling, the gold rush began.
Seven years after that decision, Forbes magazine estimates fantasy football revenue at $1.8 billion annually, and Inc. ranks it the third-most-profitable industry in the U.S. by margin. Two daily fantasy companies, FanDuel and DraftKings, have inked partnerships with the major leagues and begun advertising during just about every professional sports event. In the past couple of years, they've accumulated more than $800 million in investor capital between them, and each has been valued at more than $1 billion should they issue an IPO. "It used to be a big deal in our industry if someone raised a million dollars," says Schoenke. "It was unheard of." Now, smaller daily sites are raising and risking as much as $20 million just trying to gain a foothold. Playing fantasy football may not be gambling, but gigantic stakes are being won and lost with alarming speed in the industry as a whole. As anyone drafting in the late rounds of the FFPC will tell you, when you're not assured a return, you swing for the fences.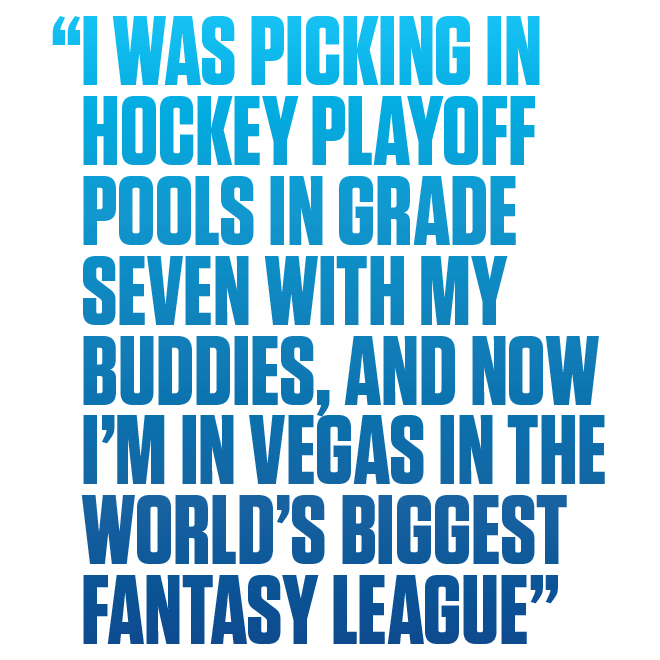 ighteen picks after his tense Bradford call, the draft has come back to Misthios, and he's not happy about what's transpired. Reed is gone, but Roethlisberger is still on the board. So are Matthew Stafford, Eli Manning and Ryan Tannehill, another one of Stan's favourite mid-round quarterbacks. "Bradford would have come back to me. I could have had Reed. So now we know I made a mistake," he says, thinking about his 11th-round selection for a few seconds before taking Roethlisberger to both shore up his position and to keep the Steelers' quarterback out of an opponent's lineup.
With nine rounds left, Misthios needs a tight end, a defence and a kicker, and has six bench spots to play with. These picks, he knows, are the ones that can win a championship. "This is why I make picks so quickly early on," he explains to the draft at large. "Because I'll usually use the full minute from now until the end."
"It's OK, Stan," the facilitator replies. "You paid for it."
Sixty seconds is perhaps manageable when selecting from a pool of a few dozen elite talents, but it's not a very long time at all when you're choosing between hundreds of players with roughly equal projections, any one of whom could outperform the others to the point that they're in the first round a year from now. Consider some 11th-round-and-beyond picks from drafts last season: Odell Beckham Jr., Jeremy Hill, Jordan Matthews, Travis Kelce, Steve Smith and on and on. You need a system to mine those diamonds. One that can be carried out quickly. Misthios has one:
1.Coaches "The coaching-tree philosophy tells you that it all comes from the top," Misthios says over a dinner break following round 11, pointing out BFDfantasyfootball.com founder Lou Tranquilli, the creator of this particular approach. "So I want someone at a position that has historically produced good results in the current coaching scheme. I don't care as much who it is."
2.Offences When in doubt this year, Misthios will always err on the side of choosing Colts, Packers, Steelers, Eagles, Broncos and Saints.
3.Volume When trying to solidify a weak position, spread the remaining wealth around with a handful of upside plays.
Of Misthios's remaining nine picks, five are tight ends—one Colt (Dwayne Allen), one Eagle (Brent Celek), one Bill (Charles Clay, in new coordinator Greg Roman's system, which produced big numbers for Vernon Davis in San Francisco), one Raven (Crockett Gillmore, a gifted rookie with a chance to seize a job early) and a Jet (Jeff Cumberland, another young player with a combination of both early-season opportunity and a new offensive scheme). If one or two of those pay off, he says, he's got a playoff team. Along with…
Misthios eyes the just-completed draft board, blinking rapidly, starting at the top and scanning down. "Team one, team four," he pauses, and you can almost see the fantasy points adding up in his head like a slot-machine jackpot paying off a couple of floors below, "and team eight."
Last year, Misthios made it to the playoffs and cashed a $1,000 cheque but ended up somewhere around 75th in the final—the top 100 players qualify for the Championship Round in weeks 14–16, where the highest scorer takes home the $300,000 and the 50th to 100th players take home just more than half their entry fees—a net loss that almost anyone here would consider a win. "It's not just for money," Misthios explains. "It's just fun being here live, at a draft table, with everyone watching. We all have our real professions, but for three hours here we're professionals, the top of the world at our hobby. I mean, I was picking in hockey playoff pools in grade seven with my buddies decades ago, and now I'm in Vegas in the world's biggest fantasy league."
This is why the billions of dollars pouring into daily fantasy and online leagues can't capture what the FFPC gives the world's best players. Today, a day before the NFL season kicks off, each of these entrants is a real GM—draft boards, timers, a pick announcer, the insular little circle that the elite ones belong to. Here, they're pros. Almost all of these players have at least 10 season-long leagues, some have 20 or 30 and join dozens of daily leagues every week. But as Misthios says, "This is the world championship." Hoyt, meanwhile, plans his work around this trip every year. "It's the best part of the year, this draft." And for the next four months, when they all lie in bed on a Sunday night, replaying a day of football in their heads and thinking about what went right or wrong, it will be the players they drafted at the FFPC whom they thank or curse or vow to drop tomorrow. They may have many teams, but this is their fantasy team.
This story originally appeared in Sportsnet magazine.