In praise of the men who struggle gamely against a task too large for them
By Jordan Heath-Rawlings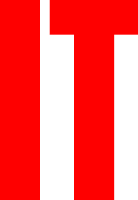 wasn't really his fault. Not all his fault, anyway. The receiver was open and the throw was on target, just maybe a half-second late. But in the NFL, an extra half-second is enough for Roman Harper to close in on Coby Fleener, get an arm on the ball and deflect it into the air. An extra half-second is enough time for Luke Kuechly to leave his man and close in on the play—near enough to calmly gather the deflected ball and go to ground. An extra half-second is enough time for an interception, easily. It's enough time to lose a football game. And Andrew Luck knew he was a half-second late as soon as he threw it. "I waited too long," he'd say later, a familiar litany. "Should have moved on."
If there is an enduring image of the first half of this NFL season, it's Luck, mid-throw, with the ball leaving his slightly off-kilter hand just as a defender slams into his midsection. The destination of the ball? Unknown, but a 50-50 proposition—it's going downfield, but we know not to whom.
This is a year in which some sublimely talented quarterbacks are, well, bad. Like, statistically and objectively and everything. And two of the worst offenders are two of the greatest of their era. Among starting quarterbacks, Luck and Peyton Manning ranked last and second-last in passer rating and first and second in interceptions, respectively, after eight weeks. The former is a talented player who is simply playing very badly, while the latter is a Hall of Famer who is raging bravely against the dying of the light. Their numbers are shocking given their pedigrees, but that's OK. Football should be hard. It's a messy, chaotic, violent game in which one misplanted foot or stray finger can turn a perfect play into a disaster. And we should appreciate the quarterbacks who don't shirk from the sloppiness, who confront those difficulties head-on.
As the young quarterback of a team with designs on division titles, playoff games and more, it is Luck's job to make things happen, so he tries to do just that. Manning, meanwhile, even when it might be more prudent to do so, will not submit to a strategy that takes his arm out of the game, that demands he minimize his impact. So these two great quarterbacks, and dozens more of far meaner resumés and athletic gifts—from kids anxious to prove themselves like Blake Bortles to veterans who should know better like Matthew Stafford—are forcing the issue. And forcing the issue is rule No. 1 of bad quarterbacking, which, when done at the highest level, is not a failure to be reviled but a marvel to be celebrated, and not just when it comes from an all-pro in the throes of a professional meltdown. It's either going to win you or lose you the game—and you're taking the blame or the credit, whatever happens. There's nobility in that.
Genuine, aggressive, I'm-going-deep-because-I-gotta bad quarterbacking is the backbone of what makes the NFL so wonderful and unpredictable, even as it plays havoc with its practitioners' passer ratings. (You may have forgotten this because Brett Favre is no longer around to viscerally remind you every Sunday.) Manning the helm of an NFL offence is incredibly difficult. Doing it exceptionally is just shy of impossible. And if you can't do it exceptionally, you should do it with gusto. It doesn't matter if you're Andrew Luck, Sam Bradford or whoever ends up quarterbacking the smoking crater that used to be the San Francisco 49ers. There's a life lesson that bad quarterbacks can teach us all: If you're gonna go down, go down slingin'.
here was a four-hour stretch on Sunday, Oct. 25, that best illustrated the joy and suffering that enthusiastically bad quarterbacking can visit upon a franchise and its fans. The Bills, a team that in recent decades has been synonymous with passes tossed anyplace but into the hands of receivers, had been busy coughing up a winnable game to the Jaguars, a fellow brother-in-bad-arms, in London, England.
E.J. Manuel, Buffalo's starting quarterback by virtue of unfortunate happenstance, had earlier in the game managed to turn over the football twice for two Jacksonville defensive touchdowns in the span of seven seconds. For those who go spelunking in the dripping murk of reckless football decisions and worse results, this was a shiny vein of gold, a strike which turned a manageable 7–3 deficit into a less-than-workable 21–3 hole. Large portions of the Buffalo faithful immediately began to utter, in all seriousness, real misgivings about trading quarterback Matt Cassel (who had jockeyed with Manuel for the backup job and lost), along with a seventh-round pick to Dallas, in exchange for a fifth-round selection.
To any objective observer, acquiring something of value for Cassel is a victory worth celebrating. To Bills fans on Sunday morning, however, with their team sitting at 3-3 and Manuel doing his utmost to become the first quarterback in NFL history to start and lose games in three different countries (the U.S., Canada and the U.K.), seeing the back of Cassel, in this moment, felt like a mistake.
But the Bills were still facing Bortles and the Jaguars. And there was still much questionable quarterbacking to come. To the Jaguars, Bortles represents both past and future—their seventh starting quarterback in six years, the latest young man sold as a long-awaited saviour, yet with the same old suspicious doubts peeking out from around the corner. And so, midway through the fourth quarter, after a 58-yard touchdown bomb from a still-chucking-it-anyway Manuel put the Bills within three at 27–24, Bortles threw a pick-six of his own to hand Buffalo a four-point lead. Unfazed by an event that, honestly, probably should have fazed him, Bortles promptly led a drive that he capped off with a 31-yard throw to Allen Hurns for the go-ahead-again touchdown. Jacksonville won 34–31. The game featured eight touchdowns, five turnovers, a furious 24-point Bills comeback and a seven-play, 84-yard, game-winning drive.
Nobody will compare this game to the following week's 52–49 classic between Drew Brees and Eli Manning—but that's not the point. Games like that come along once every couple of seasons, if you're lucky. The point is not that superlative quarterback play is something to root against. Treasure it when you get it, by all means, but you won't find it very often. Truly great quarterbacks are a species that are, if not endangered, surely threatened. (Boring quarterbacking, with its limiting of damage and managing of weakness, is​​ a different animal entirely—a scared, timid, playing-not-to-lose beast that is worthy of your scorn and derision. We will not discuss boring quarterbacks here. Apologies to Alex Smith.)
The point is that while Jags-Bills was, unquestionably, bad quarterbacking, it was definitely not bad football. It was gripping. To Bills fans, it was a familiar exercise of watching one's football hopes paddle furiously against the tide, only to be dashed on the rocks. To everyone else, though, it was a beautiful mess of a frantic finish. And a few short hours later, when Cassel played for the Dallas Cowboys in New York, the Buffalo faithful would see that the ride can be fun when you care a little less about arriving at the destination intact.
Watching Cassel attempt to move an otherwise competent football team down an NFL field is akin to watching a drunk friend attempt to fire a bow and arrow. It's a bit weird, a little exasperating, but mostly just amusing—as long as you are warm and safe and well out of harm's way. The Cowboys have, by all accounts, one of the very best offensive lines in football. They have a solid defence, a competent receiving corps and, on this day, a potent rushing attack that totalled 233 yards on the ground. They are a better football team than the Giants, but starting Matt Cassel ups the difficulty level to all-pro.
It's not the raw data of Cassel's struggles that matter, though a QBR of 17.8 out of 100 tells a story on its own. The best kind of bad quarterbacking defies numbers. The true beauty of performances like Cassel's or Luck's (or Stafford's or Bortles's) are found in the attempted execution of unique football endeavours—unique because few men on Earth possess the requisite combination of incredible arm strength, supreme self-confidence, awful mechanics and poor judgment to look at Terrance Williams covered by two defenders in the back of the end zone and think to themselves, "Cool, I'll just throw it really high and aim it about 15 yards in front of him. This might work out."
That sort of badness conjures new scenarios into existence. That sort of badness makes each play an open-ended question.
Let's not forget, before Andrew Luck threw that overtime interception that gave Kuechly's Carolina Panthers their seventh victory of the season and gave Luck the league lead in picks, he'd been the lone reason his Colts made it to overtime in the first place.
Through three quarters, Luck had five completions in 13 attempts for just 40 yards and two interceptions. From the fourth quarter until that final interception, he was 18 of 34 for 191 yards and two touchdowns. Had he not kept chucking, the Colts would have gone quietly and meekly home, the Panthers would have strolled away with a victory and nobody would have remembered the game. Bad quarterbacks—or even great quarterbacks playing horribly—make everything more interesting and anything possible. They leave footballs forever suspended, spinning in air—Schrodinger's deep ball, perpetually a game-winning touchdown or a pick. Beautiful chaos.