Jeff Marek hosts Sportsnet's weekly CHL podcast, a one-stop shop for news, analysis, opinion and interviews covering the WHL, OHL and QMJHL. Sam Cosentino, the CHL's top analyst/insider, joins Marek each week to discuss the latest from around the league, as do newsmakers from across the CHL. Couple that with NHLers remembering their days in junior hockey and regular updates on the latest risers and fallers for the NHL Draft, and there's really nowhere else fans need to go.
---
On this week's pod, Jeff and Sam take a lap around the CHL: The future of the Flint Firebirds; the Kingston Frontenacs as tops in the OHL's Eastern Conference; what a coaching change does to the Shawinigan Cataractes' psyche; who's the favourite in the WHL; and more.
Then Jeff is joined by London Knights star and Toronto Maple Leafs top prospect pick Mitch Marner, who's been wowing fans all season long with his ridiculous goals. What's his favourite highlight of the season? There are a few, but usually he's "just trying to find the silky way out." Also, what's it like being on the CHL's best line nd playing for a Hunter brother?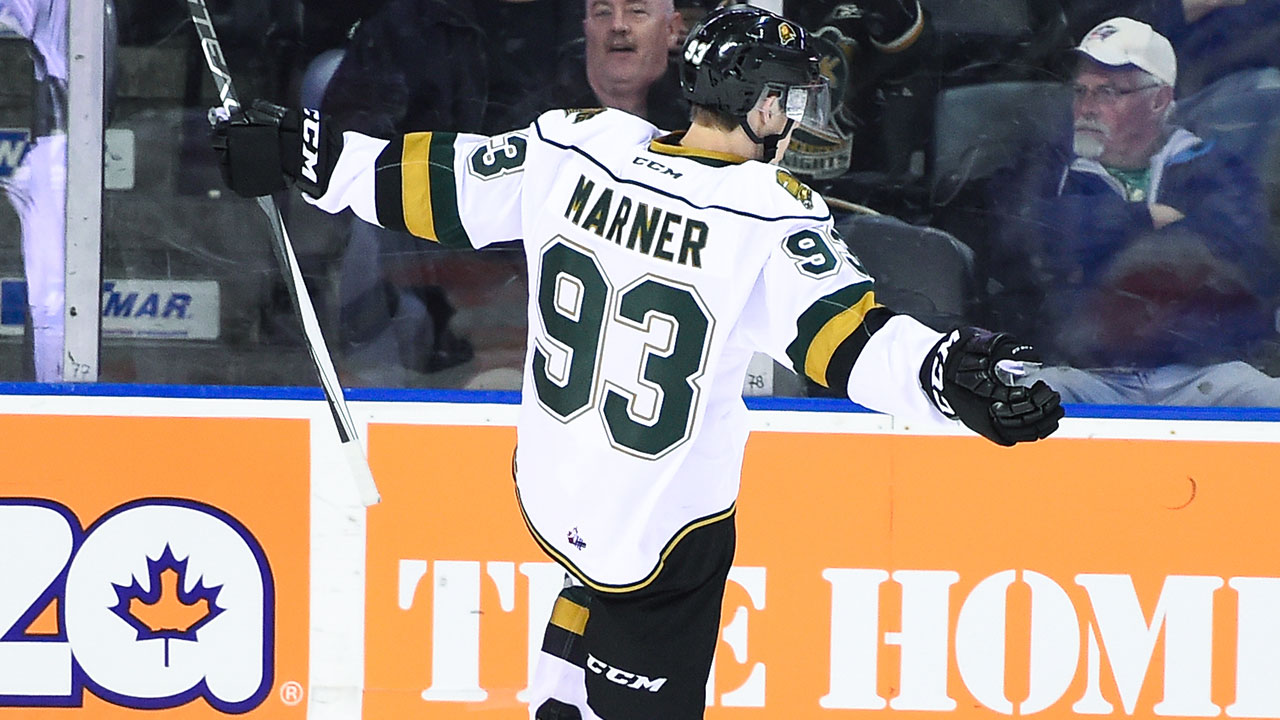 Marner is third in OHL scoring with 94 points in 45 games. (Aaron Bell/OHL Images)
To end the show, we take a look at the 2016 NHL Draft with Sportsnet's draft guru Damien Cox. The guys talk about a coule a wildcards, including London's charismatic Cliff Pu and North Bay's Cam Dineen, as well as the rest of the top prospects and some changes at the top.
Listen now | iTunes | Podcatchers