Since he was a kid, Mitch Marner has been told he was too small to play top-level hockey. Not so much.
By Kristina Rutherford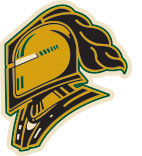 Mitch Marner hasn't stopped moving since he sat down. For the past half-hour, the 17-year-old with dirty blond hair has been rapidly bobbing one leg in a hotel restaurant in Kingston, Ont. When the right leg tires, he switches to the left. "People always think I have ADD," Marner says, smiling. The London Knights winger is in game-day, off-ice attire: Dress pants and shoes, and a black, button-up long-sleeved shirt. "It's 'cause I'm so energized all the time."
Watch No. 93 on the ice and you'll see what he means. Marner is a shifty playmaker with incredible speed at both ends, not to mention an eye for the net that has him averaging about two points per game this season. He's exciting to watch, the way he dodges and dangles in tight spaces, and it's among the reasons he's a projected top-10 pick ahead of June's NHL Draft. But take a look at Marner, who at five-foot-eleven and 164 lb. looks more distance runner than hockey player, and you wonder how he'll fare against the big guys. As one NHL scout puts it: "He's slight." But that's nothing Marner hasn't heard before. It only drives him to prove the doubters wrong.
The Knights took a chance when they drafted Marner 19th overall in 2013. Yes, the kid from Thornhill, Ont., put up 86 points in 56 games as a minor midget with the Don Mills Flyers, but he was also five-foot-seven and 125 lb. London's director of scouting, Lindsay Hofford, had watched Marner since he was young and knew his mom, Bonnie, was five-foot-nine. "You don't know if he's gonna grow, or how big he's gonna get," says Knights assistant coach and assistant GM Rob Simpson. "But there were some good signs."
Others ignored those signs, or figured they'd never materialize. "I had a couple coaches tell me when I was younger, 'Have fun playing minor hockey, because that's all you'll ever play,'" Marner says. "That's why I always play like it's my last day."
Marner flew out of the gate in his rookie OHL season, and his 59 points were second only to Ottawa's Travis Konecny among first-years. He got off to a slow start this season, with just four goals through 12 games, and says the stress of draft year may be partly to blame. "The older guys help me a lot," Marner says. "They tell me, 'Just because it's your draft year, treat it like any other.'" Except it's not, really. Marner says he looked at online draft rankings just once, at the beginning of the year, but he knows where he stands. "My dad looks," Marner says. "I find out." If Mr. Marner's been paying attention lately, he'll see his son's stock is rising.

Since that slow start, Marner's been putting up points at a torrid pace. He scored his first career OHL hat trick in November in Windsor, and his second came a night later against Sudbury. A four-goal performance followed six games later against Mississauga, the first of back-to-back five-point nights. When Knights teammate Max Domi joined the world junior squad, Marner continued on his tear against other teams' top defence pairings; on New Year's Eve, he had two goals and three assists against Sarnia. A game later, Jan. 2, Marner put up six points (two goals, four assists). While Domi was away, Marner scored 24 points in nine games and was slowed in January only by an elbow injury. "You can't look past some of the things he's done this season, the points he's produced," says Simpson. "I think people are taking notice of how good he really is."
Marner is a playmaker, but he's less of a pass-first guy than he was as a rookie who earned nearly 80 percent of his points on assists. Coaches were on him to shoot more, so last summer Marner worked on his shot. It has not gone unrewarded—for much of the season he's been at or near the top of the OHL's goal-scoring leaders—or unnoticed. "He's showed a better than average shot the last while," says one scout. "He's always going to have assists because he's highly intelligent. He has great vision and can thread those passes. It becomes easier to check guys like that when you take away their avenue to pass, but adding that finishing skill has made him a double threat."
In that four-goal game against the Steelheads, one came on a deke, one off a wrister on a two-on-one, and two he hammered home from in front of the net. That red zone—from the top of the circles to the net—is where scouts are tracking Marner's progress. "Can he be strong enough to make plays in that area?" asks one. "The thing is he's very slippery. Small players who play on the inside and come out with the puck and make plays in a small space—that's special."
As much as offensive production is the strength of Marner's game, it's not a goal or a five-point night Simpson points out when speaking to the value of his top point-getter. Earlier this season, London was down 2–1, pushing to tie things up, when four players got caught deep in the offensive end. Marner was on the opposing team's goal line when a two-on-one materialized the other way. He backchecked, caught up, slid from the hash marks and deflected the puck away. "That's something you don't always see from high-end players, that commitment to defence. It shows his will to win," Simpson says. "I really believe in Mitch, because he has a lot of things you can't teach. His vision, his hockey sense, his skating, his drive to be successful."
Marner is funny. And when he gets going, he's a talker. He had a mullet last year (Patrick Kane is one of his favourite players), but he's keeping his hair short for "a more serious look" this season. Asked what age he knew he might be good enough to make a career of hockey, Marner says: "About four." At Blyth Academy, his high school, he and teammates Christian Dvorak and Owen MacDonald started a business last year, a cafe called The MOD Feast (MOD stands for Mitch, Owen and Devo.) "We served bagels and stuff. We even had regulars, and we knew their order," Marner says. "On Friday, we'd have Pizza Day. That was big." Conversation moves to his pets, cat Burbank ("a big fluff ball") and chocolate Lab, Winston. It's the dog Marner compares himself to when he tries to explain his love of the game. "If you tell a dog you want to go for a walk, he gets all excited and [starts] jumpin' around. I picture myself like that, going out and playing a hockey game with that same kind of excitement I see from him."
Watching Marner in that chair, leg rapidly moving, you wonder whether he'll be down from 164 to 163 lb. by the end of this interview. In the off-season he says his mom will make sure he's eating to keep his weight up. "My mom's sittin' there, and if it takes me a while to eat she'd come over and grab the spoon, joke she's gonna force-feed me."
Marner, like the NHL team that drafts him, is hoping he ends up more like his mom and his six-foot-two older brother when it comes to height. And that he fills out, of course. "Doesn't matter right now, though," Marner says. "I'm this height and this weight, and I'm gonna play with it.
"I want to show people who ever doubted me," he adds. "I'm more than a minor hockey player and an OHL player. I want to be a guy in the NHL and make my mark."
This story appears in the Feb.23 issue of Sportsnet magazine. Click here to subscribe. .