At 14, Sean Day was pegged for NHL stardom. But at 17, that future is already in question. Can he change people's minds in his draft season?
By Gare Joyce in Mississauga, ONT.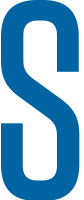 couts maintain a professional sangfroid, not pulling for draft-eligible players, just keeping their distance. But early this season, scoping an Ontario Hockey League game at the Hershey Centre in Mississauga, Ont., a veteran scout's stone heart seemed to soften. He sounded at the very least sympathetic for a prospect eligible for this year's draft. "You know, he's had it rough," the scout mused. "He's taken some hits." He wasn't talking about the player getting jacked up on the ice, but rather being knocked by critics, professional or otherwise. "I've been watching him since he played bantam. Back then, people in the game talked about him as a potential first-overall pick—even cautious types would have had him as top five in his [NHL] draft year. But things just haven't worked out the way he expected."
Those the hockey gods would test, they first curse with hype. So it goes with Sean Day, who is, depending on how you parse it, either an unexceptional exceptional player or the exception among exceptional players. All the seeming contradictions and paradoxes aside, the draft-eligible defenceman with the Mississauga Steelheads wishes he could just be a prospect like any other looking ahead to an NHL team calling his name in June. Alas, he can't. Genie is out of bottle. Ship has sailed. No unscrambling the egg. For better or mostly worse, he's Sean Day, cautionary tale.
It's one thing to question the choices you made in your career. Who among us of a reasonable age hasn't? Pity Day, who hasn't even reached the age of majority, for calling into question a choice he made in his first year of high school. Because of that choice, he's in an awful position for a 17-year-old: All his peers are out there playing and making their names, but he's trying to rehabilitate his reputation. "Other guys in this year's draft are compared to each other," Day says. "I'm going to be compared to John Tavares, Aaron Ekblad and Connor McDavid. I accept that, but it's hard to win."
To be perceived as a disappointment as a teenager, to be held to a seemingly unfair or impossible standard: If it weren't just hockey, it would have all the makings of tragedy. But Day gets through it, because he still has a few months to deliver on promises so far unfulfilled.
And how did so much adult psychic weight land on Day's broad shoulders? A significant factor was simply that, at age 14, he was a child in a man's body. When the resident of Rochester, Mich., was playing with the powerhouse Compuware minor-midget team, he would have been the second- or third-biggest blueliner on the Detroit Red Wings. At six-foot-three and 220 lb., he also had precocious skating ability. Says one Michigan-based NHL scout who watched Day through age-group leagues: "He was what Paul Coffey would have looked like at the same age—fastest thing on the ice, even without much effort."
And thus did Day have an agent, Jason Woolley, before he had a driver's licence. This wasn't remarkable on its face—parents of a fair number of elite 14- or 15-year-olds enter into working arrangements and agreements in principle with agents, including some who represent NHL all-stars. What was remarkable, however, was the decision by the Day family and Woolley to submit Day's name for consideration for exceptional-player status, a designation that would allow him to play in the 2013–14 OHL season at age 15, a year ahead of all other players born in 1998.
While other underagers have skated in major-junior in the modern era—including the latest, Joseph Veleno, the first to gain exceptional status in the QMJHL—the official application process dates back a decade to when John Tavares was granted an opportunity to play for the Oshawa Generals in the OHL. Though Tavares starred and seemed unscarred by the experience, it would be six years before Hockey Canada and a major-junior league gave the thumbs-up to another 15-year-old, Aaron Ekblad in 2011. Twelve months later, it was Connor McDavid's turn. Thousands of major-junior kids, including dozens of NHL first-round draft choices, waited until age 16 to make the step up. Only Tavares, Ekblad and McDavid qualified to do so earlier. And then it was Day's turn.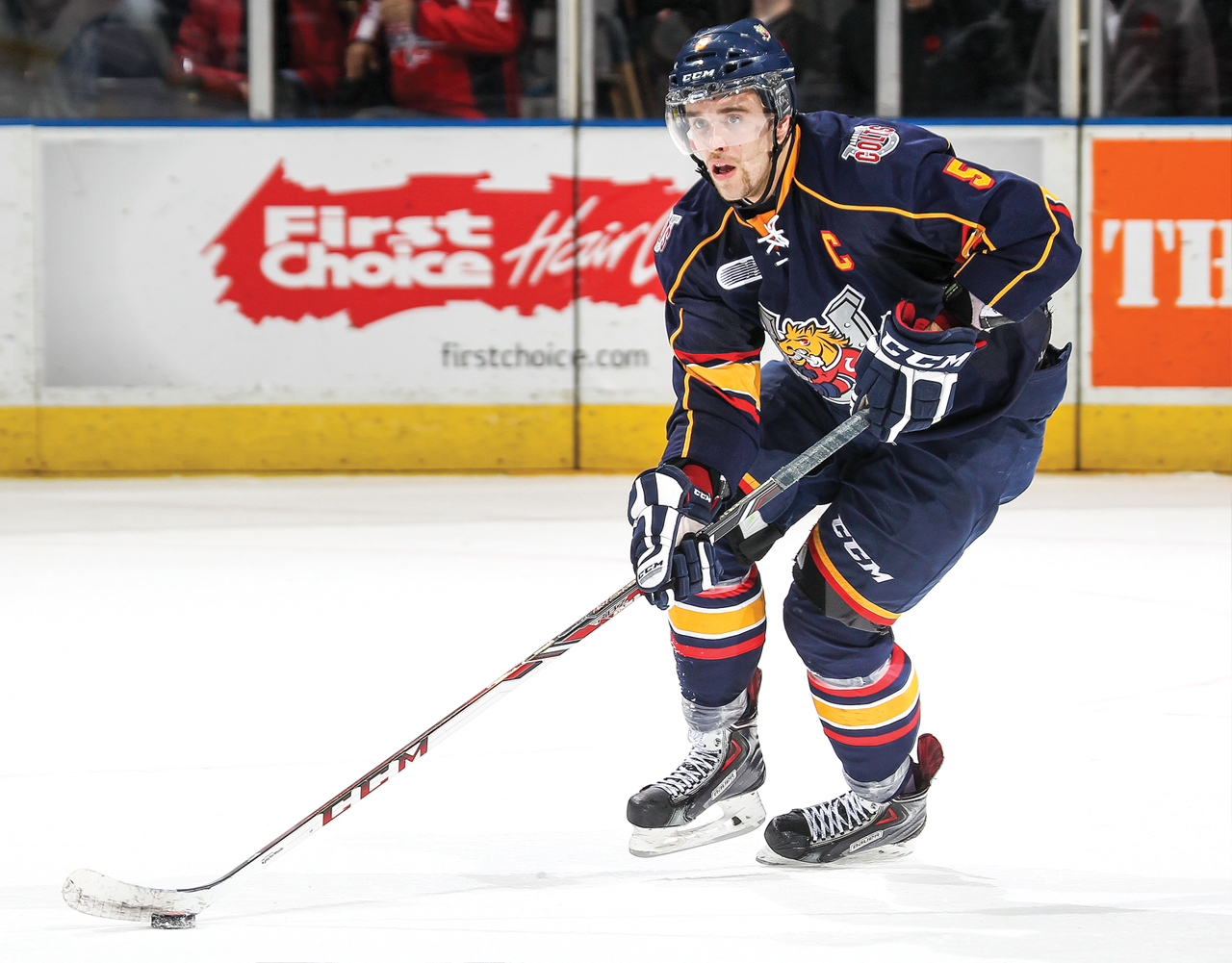 Please look straight ahead to find the dark clouds rolling in on the horizon.
The others took flight with their early start in major junior. Tavares and McDavid both played twice for Canada at the world juniors before the NHL Draft. Ekblad made the under-20s at 17. And Day, well, he was among the first cuts from the Canadian under-18 team that won the Ivan Hlinka Memorial Cup in August. Day didn't help himself by showing up late for the tryouts—he missed a flight. And definitely not when he reported at 248 lb. The three stars who were given exceptional-player status each went first overall in the NHL Draft, and Day wasn't considered one of the seven best Canadian defencemen among the '98 birthdays, making him an apparent long shot to even be a first-rounder next June.
Those given exceptional-player status were the fastest rising stars, yet Day plummeted earthward. It raises the question, usually asked at the end of a career rather than at the start: How did it all go wrong?
On further review, you get a distinct impression that those who signed off on Day's application might have had reservations. Yes, at 14, he had been a dominant underage player in minor midget, but this was in large part a function of physical gifts plain to all, even in warm-ups. At the drop of the puck, however, holes in his game started to show. Says one OHL scout who watched him in advance of the league's 2013 priority draft: "He could get by on ability alone. His hockey sense and competitiveness were nowhere near Ekblad's at the same age. Fact is, it almost seemed like he got bored when he played." This alone helps to explain how Day became the first of the exceptional players not selected first overall, going to Mississauga with the fourth pick.
But the red flags were even more conspicuous when officials started to do their background checks after Day's application was filed. Says one former member of Hockey Canada who sat in on the evaluations of Ekblad, McDavid and Day: "Of the players we talked to, Sean was probably at the low end of the spectrum when it came to emotional maturity." Day's coach and GM in Mississauga, James Boyd, puts an even finer point on it. "[Ekblad and McDavid] were old for their age, young adults at 15, but Sean was an average 15-year-old," Boyd says. "You could see the difference [emotionally] between him and the 19- and 20-year-olds on the team. Not that he's a bad kid, just that he's not Crosby, not McDavid, not at that level of seriousness."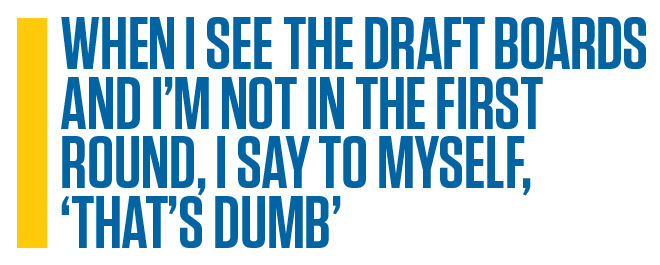 The less-than-exceptional rap took firm hold when Day struggled in his rookie OHL season, going minus-35 with a Steelheads team that won just 24 games. "It was a tough situation, a weak team that he was coming into," his father, Keith Day, says. "If we had it to do over again, we'd have let Sean play another year in minor midget or looked at other options instead of going to the OHL. He had to deal with attention and criticism that adults couldn't deal with and he was just 15."
Even in a casual conversation, Day sounds like a young man searching hard for an upside to his decision to enter major junior a year ahead of his class. "A lot of people would say that [my rookie season] was a bad year, but I think it was good for my development," he says. "I went into that season not knowing a lot about defence. I wanted to jump up into the rush a lot. I had to learn about playing in my own end, thinking defence before offence. Even coming in as a 16-year-old in your first season, it's tougher [than other positions] because you're the last line of defence and all eyes are on you. And there's just that much more scrutiny on you as an exceptional player. They want to see something exceptional every shift."
The scouts' eyes will be trained on Day this winter. When quizzed by NHL Central Scouting this fall, Day was asked what aspect of his game he has to work on. Most kids cite strength or skating when the question is posed. These, however, aren't holes in Day's skill set. His reply was a rare one, exceptional in its own way, but honest: "Weight control," he told them.
In its early-season rankings, NHL Central Scouting had Day as a "B prospect," projecting him to be a second-rounder at best. Day expressed disbelief when asked about mock drafts that have him falling off the first-round grid. "I'm not going to say the clichéd answer about not looking at the draft lists," he says. "Everybody does. I know what people have said or written about me. People forget I'm 17. I have a whole season to help my [draft] stock. When I see the draft boards and I'm not even in the first round, I just tune it out and say to myself, 'C'mon, that's dumb.'"
Well, maybe. What's clearly dumb, though, was the decision to grant Day exceptional-player status. Among the exceptional players so far, he's the exception: the one who didn't thrive, the sure thing who came undone.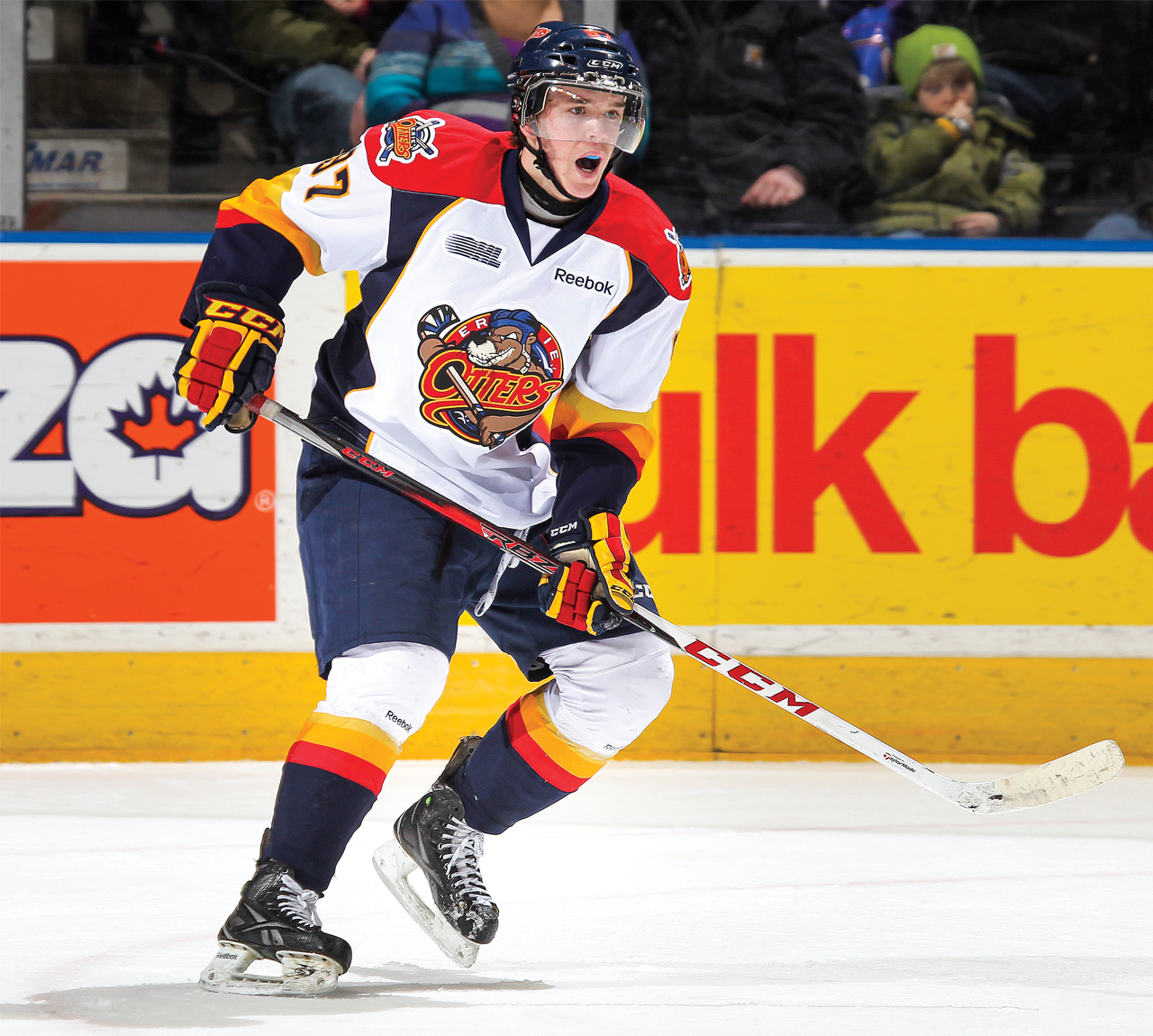 Top: Aaron Bell/OHL Images Article: Claus Andersen/GETTY (3)