Aleksander Barkov made sure to give a shoutout to Kevin Spacey upon inking a six-year, $35.4-million extension with the Florida Panthers.
Barkov's new deal, which carries a $5.9-million salary cap hit, allows him to skip restricted free agency and buys the Panthers two years of unrestricted free agency.
"I'm going to work even harder," – @Barkovsasha95 pic.twitter.com/Ctmwg9vgM8

— Florida Panthers (@FlaPanthers) January 26, 2016
The contract was first reported Monday evening and made official Tuesday by the club. In actual salary, Barkov's new contract starts at $4.25 million in 2016-17 and peaks at $7.75 million in the final season.
Barkov will hold a no-move clause when he is first eligible in 2020-21 and a 12-team no-trade clause Year 6 of the deal, according to Elliotte Friedman.
The 20-year-old Barkov was selected second overall at the 2013 draft, ahead of Jonathan Drouin, Seth Jones and Sean Monahan.
The 213-pound centre has recorded 12 goals, 18 assists with a plus-12 rating in 38 games this season for Florida.
A huge reason why the Panthers lead the Atlantic Division, Barkov posted a team-high 14 points during Florida's franchise-record 12-game winning streak, which ran from Dec. 15 through Jan. 10.
Only I really know what #SpaceyInSpace means. Hope it continues to bring good luck! -K#FlaPanthers @Barkovsasha95 https://t.co/2hOqoQK9Aw

— Kevin Spacey (@KevinSpacey) December 30, 2015
"We are thrilled to sign Sasha to a multi-year contract," general manager Dale Tallon said.
"He is a highly-skilled, intelligent and dynamic young centre that plays an exceptional game at both ends of the ice. Sasha is an important part of the foundation of our future and a cornerstone player who is continuing to develop into one of the league's elite centres."
January 26, 2016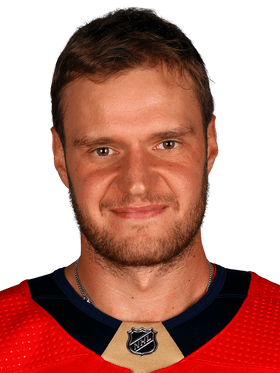 ---
SIGNED BY
Florida Panthers
CONTRACT TYPE
Contract Extension
SALARY CAP HIT
$5.9 million