Okay, a quick look at what Mike Babcock's decision means for the three teams involved:
TORONTO MAPLE LEAFS
It's a huge day for them. Babcock brings instant credibility after an ugly year. They went hard after him and all but closed the deal Monday night. And, to think some pundits didn't believe they could pull it off…
People can rip him all they want for taking the money, but once Detroit said no more than five years, the number of human beings alive who would leave $30 million on the table might not fill a small Cessna.
---
STANLEY CUP PLAYOFFS: | Broadcast Schedule
Rogers NHL GameCentre LIVE | Stanley Cup Playoffs Fantasy Hockey
New Sportsnet app: iTunes | Google Play
---
The biggest question becomes: what does this mean for the roster? At the Draft Lottery, Brendan Shanahan said that even if they got Connor McDavid, this was still a huge rebuild. I've never met a person less wired for losing than Mike Babcock.
Does he walk in and say, "Hold on, I'd like to have some of these guys stay for a year so I can see what they look like myself?" The Red Wings almost traded for Dion Phaneuf last season, so you have to think Babcock likes something there.
If the Maple Leafs don't do a better job of drafting and developing, all of Babcock's bench barking won't amount to anything. He knows this is going to take time, one of the reasons we are looking at an eight-year contract. (I reported there may be an "out" there after five. Other reports have denied that. We'll see.)
But, what the players now know is the guy behind the bench has great power. He's making as much money as almost all of them and has some real control over roster decisions. Ask anyone who's ever played for Babcock. You may hate him, but he will push you to be better. And he is always, always prepared.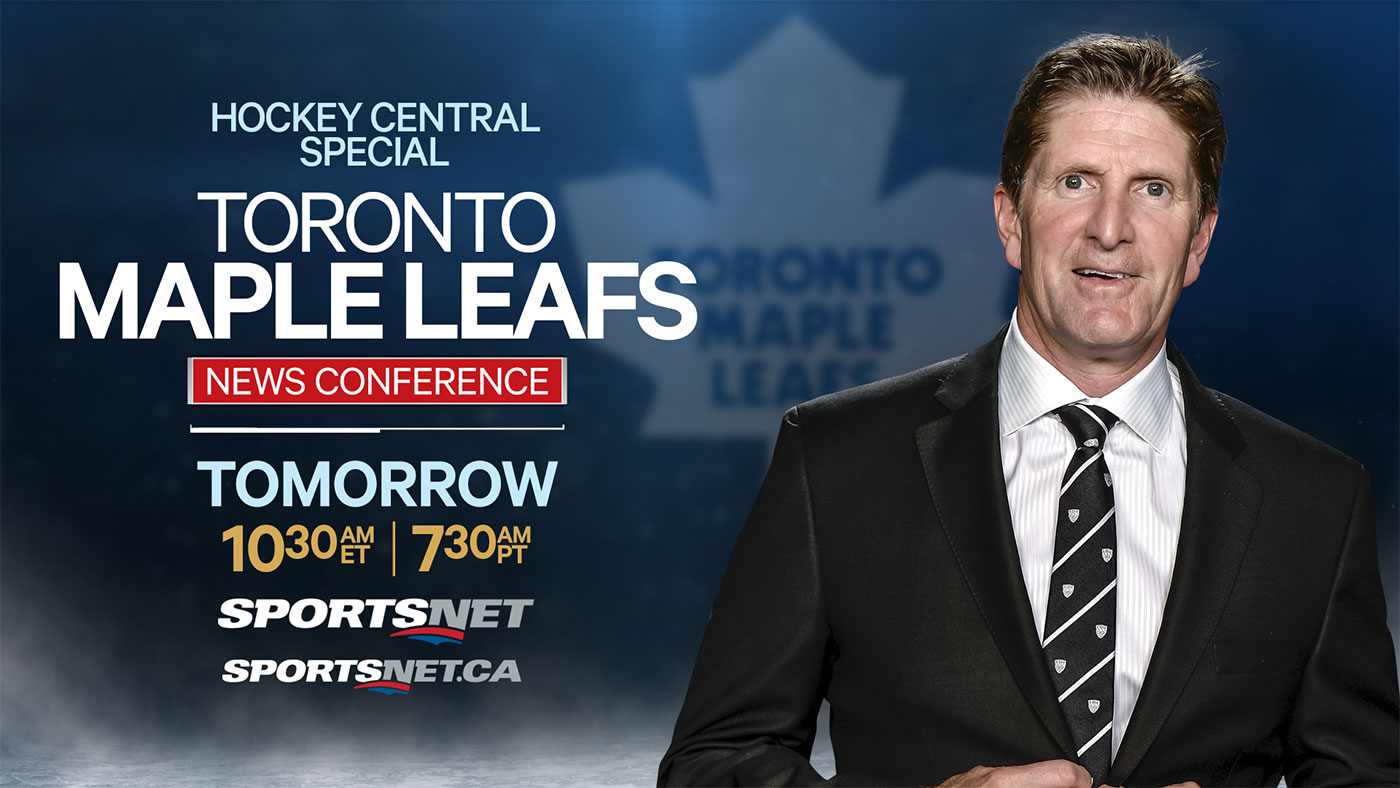 There's no way Babcock would agree to come without some knowledge of what is going to happen in the front office. Shanahan made the pitch. But it does sound like a GM still will be hired, just maybe not the traditional role we're used to.
Had everything been equal, Babcock goes back to Detroit. But now that it's over, he will throw himself into the biggest challenge of his coaching career. Many have tried to break Toronto's Stanley Cup curse, all have failed.
If you like to bet, he's a great wager. I just wouldn't bet on it too soon.
DETROIT RED WINGS
If you've read Lord of the Flies (and if you haven't, shame on you), you'll know what it means when I say Ken Holland had the conch.
This was as much Holland's decision as it was Babcock's. As the Detroit GM revealed Wednesday, he was not willing to go longer than five years on an extension. Larry Bird once said no coach should stay with a team more than three seasons. Holland offered 15.
Holland had a plan and he stuck to it. Babcock couldn't agree to that, so Holland was gracious in parting and moved on. This wasn't an easy process for the Red Wings, who were uncomfortable with the public nature of Babcock's decision. In the end, they handled it as classy as we would expect.
One of the reasons Holland could take that stance was they feel they have a successor in the Wings. The GM made it very clear Jeff Blashill is a serious contender to fill the vacancy. Holland said there would only be one or two other names on his list, but it's that time for the Grand Rapids coach. A lot of that roster liked playing for Blashill.
Detroit hires him or loses him.
It will be interesting to see if the Red Wings worry about any kind of letdown for next year. Babcock is a force of nature. He makes an impact and forces you to be your best. Will the removal of Babcock's intensity mean players ease up, intentionally or not?
BUFFALO SABRES
There's a lot of anger across Lake Ontario. The only happy person I knew there today is a friend with season's tickets. He always sells the Toronto games, because he makes back the rest of his money.
"Now I'm going to profit!" he texted. Lots of dumb emojis in that note, too.
Yes, the Sabres were leveraged. That's business. Yes, they lost out on Babcock weeks after losing the lottery. That's bad luck. Yes, Babcock wanted Toronto over Buffalo. It happens.
But get over it and move on. Do you want a long-term relationship with someone who doesn't really love you? It's hard enough when someone actually does love you.
This is not the end of the world. Did you see Jack Eichel at the World Championship? Against some long-time pros on a bigger ice surface, the guy looked pretty good. People are going to want to coach that guy. People are going to want to coach for an owner who is willing to spend when the time comes.
There are only 30 of these jobs in the NHL, and this is a buyer's market. There are a number of good coaches sitting there, watching the merry-go-round, praying for a seat on one of those plastic horses.
My guess is, when all of this ends, people look at the Sabres' coach and say, "Not bad."