SIDNEY CROSBY is in the midst of the worst start of his career. and what's made him great to this point may be most to blame.
By gare joyce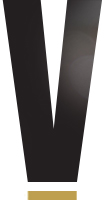 ideo of the crime was in heavy rotation last weekend and into this week: Columbus's Brandon Dubinsky first cross-checking Sidney Crosby across the back of the neck and then breaking the shaft of his stick over the spine of the two-time Hart Trophy winner. If you were watching it on replay, you already knew Crosby managed to get up under his own power and lived to play another day. If you were watching it live, though, the scene evoked those awful days when it seemed the career of the generation's brightest talent was threatened and might even be at an end because of the effects of concussions. Even casual fans can remember the sickening feeling when they watched Washington's David Steckel spinning Crosby like a top without the puck in the frame and, in the very next game, Tampa Bay's Victor Hedman running Crosby from the back into the boards. Dubinsky's cross-check on Crosby seemed to be more dangerous and, even before you take into consideration past history between the two players, more clearly intended to injure than the hits by Steckel and Hedman.
That Dubinsky received only a game is a measure of how relaxed the NHL's standards are when it comes to mayhem. But that's a subject for another day.
For me, the Dubinsky crosscheck called to mind the very first shift I ever saw Crosby play live. Back in '03 I watched Crosby take the ice as an under-ager at the under-18s in the Czech Republic and Slovakia. I made it from Prague to Breclav only in time to catch the last half of Canada's game against the Swiss. I had spent my flight over to Europe and a drive to the venue in the company of Tim Burke, a longtime San Jose scout. I had listened to him rave for hours about Crosby, unusual behaviour for the game's professional skeptics. He catalogued Crosby's assets: his skating, his puck skills, his vision, his desire, his honesty and all the rest. "What I love is that he won't need anyone else out there to fight his battles," Burke said. "He can take it and give it back. He goes to the places on the ice that a lot of skilled guys avoid."
That proved to be one of the more prescient scouting reports that I had ever heard. Crosby's daring to put himself in harm's way played out in the first shift I watched that day. With acres of ice on the perimeter, he could've just used his speed to beat far less-skilled defencemen, but Crosby went to Switzerland's net as directly as a laser beam. He set himself in heavy traffic and claimed what he thought was his rightful place in front of the net. And for this he was cross-checked by a Swiss defenceman—not in the neck like Dubinsky's cheap shot, but across the helmeted temple and ear and maybe more violently and forcefully. For an awful second, I thought it was even money that his tournament was over and a near-sure thing that he was done for the game. I thought I had come all this way to see a rising star and would only have 40 seconds of material to write around.
But Crosby got back up to his skates slowly and took a jab at the perp before he was sent to the penalty box. He didn't miss a shift and was so clearly the best player on the ice the rest of the way. An attempt to injure turned out to be a wake-up call for a talent who scarcely needed the prompting.
This came to mind for me when watching the Dubinsky hit, but it had been in the back of my mind through the first couple months of this season. A lot of storylines have been established, not the least of them the impressive run that Connor McDavid was having until he went down to injury. But Crosby's has been a despairing one. Fans and people in the NHL trade are asking: What happened to Sidney Crosby? With just five goals and 10 assists through 24 games his stat line would put him in the league's middle ranks—a fall from First All-Star to second-liner. In the bleakest patch a month ago he went 11 games without a goal. Crosby wasn't playing through injury and he was getting shots on goal, but whether by eyeball test or analytics, he was less than himself. And this was coming at the start of a season when expectations were raised for Crosby—by trading for Phil Kessel, the Penguins were supposedly giving him an opportunity to skate with a winger who possessed elite skills. Remember the predictions that Kessel would break out for a 50- or 60-goal season with Crosby creating chances? Those who made the predictions are trying to forget them. What's more, Pittsburgh has been one of the league's disappointments and the Penguins' power play is unchallenged as the single-most underachieving unit in the game. At age 28 and with 10 seasons (minus time lost to injury and a lockout) under his belt, is this the beginning of the end for Sid?
"He's had more wear and tear than anybody since he came into the league and maybe he's just feeling the effects of it," a pro scout for a Western Conference team said this week. "He's put in a lot of hard miles."
Yeah, it's not just the number of games or the minutes he plays across a season, but the type of game that he plays. A boxer who relies on guile and defensive skill can stretch out his career far longer than one who takes a punch to land a punch. Crosby has been very much the latter. He's never been Floyd Mayweather. He's more Miguel Cotto, if not Arturo Gatti. Dubinsky scored a knockdown on Crosby the other day, but that's just the most recent example. How many shots has he taken over the course of his career compared to others in the game's current elite? While some have been dinged up with tears and breaks and the like, none of them have been down with anything as catastrophic as Crosby's time in the concussion wilderness.
I suspect it's more than that, though.
With wear and tear, you'd expect gradual erosion—not a sharp plummet like Crosby's this fall. He was, after all, pretty dynamic with the Canadian team that won gold in Sochi. Ditto at the worlds last spring. All of this counts as pretty recent history.
I suppose no one can know Crosby's heart and mind and body—not even their owner. But as much as there's physical wear and tear, simply as a matter of age, you'd suppose there would have to be an equivalent fatigue in desire as well. No one would ever question his investment of effort: Almost by himself Crosby has established the modern professional standard for conditioning in the game, maybe allowing himself two weeks off hard work across a calendar year. Whether it's Tavares, Stamkos or McDavid, they're following Crosby's lead. He's worked harder at his game than anyone else in the 12 years since playing his first major-junior game. Maybe he can sustain that. Or maybe he has to understand that in the back half of his career, rest and recovery will have to take priority over gym work.
Even if his drive for excellence remained full bore, you couldn't blame him if the state of the Penguins organization has dragged him down. He was sighted as an unhappy camper first when he chirped at Dan Bylsma on the bench during the playoffs a couple of years ago, a complete break from his image as the game's ultimate Boy Scout (or, at least, a title he shared with Jonathan Toews). And since the firing of GM Ray Shero and Bylsma in the wake of the 2014 playoffs, the Pens organization has been one to rouse curiosity more than instill confidence, what with a GM, Jim Rutherford, who effectively signed on as something of a long-term interim, and Mike Johnston, previously the coach of the Portland Winter Hawks, who went straight from riding a bus with teenagers to working with Crosby, Evgeni Malkin et al. Crosby can say the right things about the team and the organization. He might even mean most of them. But somewhere deep down in his sub-conscious he has to question those running the organization.
Look, I'm not here to bury Crosby. I don't imagine that it's over for him. Still, it does seem like he's moving into a different stage of his career. Something like an athlete's mid-life. Whether this is the proverbial crisis or not is another thing. It might turn out that he wins more Stanley Cups on the back nine than on the front. It might turn out that he can reinvent himself as a player, becoming less spectacular but more effective overall than at his physical peak. That's exactly the career path of his favourite player growing up, Steve Yzerman. There's no doubt that Crosby understands the game well enough to find a different game to play. But will he prove too proud to do anything but be carried out on his shield?
Photography: Jeff Vinnick/Getty; Joe Sargent/Getty; Justin K. Aller/Getty