The St. Louis Blues have signed defenceman Marco Scandella to a four-year contract extension worth $3.275 million per year.
The 30-year-old blue-liner was acquired by the Blues from the Montreal Canadiens in a trade on Feb. 18, just over six weeks after Scandella was sent to the Habs from the Buffalo Sabres.
The extension with St. Louis means the Canadiens also get a 2021 fourth-round pick as part of the deal in addition to a 2020 second-rounder.
Scandella recorded one assist and averaged more than 20 minutes of ice time in 11 games with the Blues before the NHL season was paused due to the COVID-19 pandemic.
A veteran of 10 NHL seasons, Scandella has 45 goals and 137 points to go along with 231 penalty minutes in 580 regular-season games with the Minnesota Wild, Sabres, Canadiens and Blues. The Montreal native has also suited up in 39 post-season contests, all with the Wild.
April 16, 2020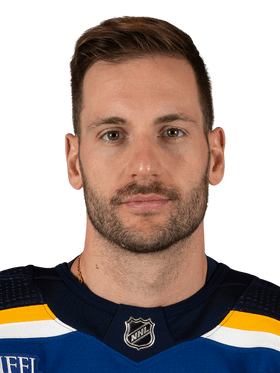 ---
SIGNED BY
St. Louis Blues
CONTRACT TYPE
Contract Extension
SALARY CAP HIT
$3.275 million