MONTREAL — Carey Price never wants to wear another hockey jersey other than Montreal's red, white and blue.
The Montreal Canadiens signed Price to an eight-year contact extension that reportedly carries an annual cap hit of US$10.5 million. That will make the 29-year-old the highest-paid goaltender in hockey. Price's new deal doesn't kick in until the 2018-19 season and won't expire until the summer of 2026.
"I never thought about playing anywhere else," said Price, who spoke to reporters from his summer home in Kelowna, B.C. "It's a great place for me. I never thought about putting on another uniform. I just thought it would be too weird, I guess.
"There's no better place to play hockey. I'm honoured to be able to wear a Canadiens uniform for the rest of my career. This is all I've ever known and it's all I ever will know, I hope."
Price, a native of Anahim Lake, B.C., has one year left on a six-year deal signed exactly five years earlier which carried an annual cap hit of $6.5 million. He was due to become an unrestricted free agent next summer.
Getting him signed before that was among the top priorities for general manager Marc Bergevin, who called Price his "franchise player".
"It was five years ago when we extended Carey Price," said Bergevin from the team's suburban practice facility in Brossard, Que. "Now, five years later, we're going to make sure he finishes as a Montreal Canadien.
"We have, in my opinion, one of the best (goalies) in the business, if not the best. We want to keep him and make sure he's here for the rest of his career."
In his 10 seasons with the Canadiens, Price owns a 270-175-55 record in 509 regular-season games. He has the highest save percentage (.923) in the NHL since the start of the 2011-12 season. In 2014-15, he won the Vezina, Hart, Ted Lindsay and Jennings trophies.
The Canadiens' netminder was Montreal's first-round pick (fifth overall) at the 2005 NHL entry draft. Price ranks third in Canadiens history in games played (509), third in wins (270) and fourth in shutouts (39). He has won a World Cup (2016), an Olympic gold medal (2014), a world junior gold medal (2007) and a Calder Cup (2007).
Price says he feels right at home in Montreal.
"It's hard at times, but other times the most fun you're going to have in the entire NHL is playing well in Montreal," he said. "There's nothing that compares to it."
Price's pending $10.5 million cap hit will not only top the goalie market, but temporarily match Jonathan Toews and Patrick Kane of the Chicago Blackhawks for highest in the NHL.
Building a competitive team and winning a Stanley Cup with a goalie as the team's highest paid player will be no easy feat, but Bergevin says it's possible.
"Giving one player a big amount makes things a little more difficult," admitted Bergevin. "But that's part of my job to manage that. In an ideal world, we would have given him less. But that's just part of the negotiation process."
In the meantime, Bergevin is still looking to lock up other pieces for next season.
Free agents Andrei Markov and Alexander Radulov remain unsigned. Both players were offered what Bergevin called "very very tempting" offers, but they chose to test free agency.
"At the end of the day, we wouldn't be able to sign both if we gave them what they wanted," said the Habs general manager. "We can't bring them back on their terms.
Bergevin has been active otherwise: acquiring promising 22-year-old Jonathan Drouin from Tampa Bay, trading for defenceman David Schlemko, and then signing Karl Alzner to a pricey five-year deal on July 1.
Alzner, previously with the Washington Capitals, inked a US$23.125-million, five-year contract with Montreal. The stay-at-home defenceman will shore up what's turned into a thin blue line for Montreal. The Canadiens lost three key defencemen this off-season: Alexei Emelin (selected by Vegas in the expansion draft), Nathan Beaulieu (traded to Buffalo) and Mikhail Sergachev (traded to Tampa).
The Canadiens GM also signed four depth players on the first day of free agency: defencemen Joe Morrow and Matt Taormina and centres Peter Holland and Byron Froese.
Restricted free agent Alex Galchenyuk has not yet been re-signed.
July 2, 2017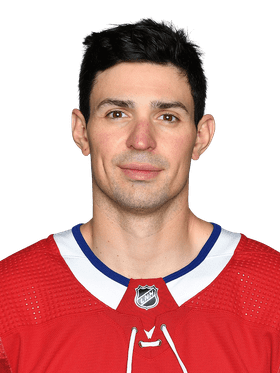 ---
SIGNED BY
Montreal Canadiens
CONTRACT TYPE
Contract Extension