Since last summer, Jeff Petry figured he'd be testing the free-agent market. Getting traded to the Montreal Canadiens changed all that.
Petry enjoyed playing at Bell Centre, the Canadiens' playoff run and his role on the team so much he wanted to return. On Tuesday the defenceman agreed to terms on a US$33-million, six-year contract to stick around for a long time.
General manager Marc Bergevin said Petry "showed a tremendous will to commit to the Canadiens and stay in Montreal." The 27-year-old undoubtedly took less money than he could have gotten in free agency.
---


Download Sportsnet magazine now: iOS | Android | Windows
---
"Once I started negotiating with the Canadiens, my wife and I made a decision we really strongly wanted to come back," Petry said on a conference call from West Bloomfield, Mich. "Everything from the day I got there to the playoff run, the environment at the Bell Centre, the players in the locker-room, the organization just being first-class — that all played into it and played a big part in ultimately signing the deal."
Petry will count $5.5 million against the salary cap through 2020-21. It's the same annual value as the Winnipeg Jets' Tyler Myers, Tampa Bay Lightning's Matt Carle, Arizona Coyotes' Oliver Ekman-Larsson and New York Rangers' Dan Girardi.
During his time with the Edmonton Oilers, Petry's game showed some flaws. But as a right-handed-shooting, puck-moving defenceman he could have likely earned upwards of $6 million on July 1.
Instead, Petry proved so valuable to the Habs that he became one of Bergevin's top off-season priorities. After three goals and four assists in 19 regular-season games, he had two goals and an assist in the playoffs and was excellent in his 22 minutes a game.
STANLEY CUP PLAYOFFS: | Broadcast Schedule
Rogers NHL GameCentre LIVE | Stanley Cup Playoffs Fantasy Hockey
New Sportsnet app: iTunes | Google Play
"He is a solid defenceman with speed and size who acquired valuable playoff experience this year," Bergevin said in a statement. "Jeff is a very good fit within our group of defencemen, and his presence gives us a lot of depth at this position."
Petry said he fit in so well in Montreal because of the style of play and what the organization and coaching staff expects from players.
"It's a quick puck-moving team with a quick transition," Petry said. "That's something I pride my game on is being a good first passer."
Petry said goaltender Carey Price and P.K. Subban expressing their interest in him re-signing "weighed a lot on the decision." Another thing was his belief that the Habs could be Stanley Cup contenders sooner rather than later.
"That was a big factor in the decision was looking at where we went this year and where the ultimate goal is and how close we are to reaching that," Petry said. "I felt that this organization, the team isn't far off."
The Habs traded a second-round pick and one that turned into a fourth-rounder for Petry at the deadline.
June 2, 2015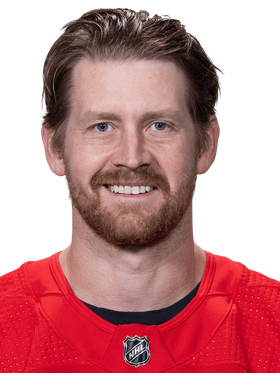 ---
SIGNED BY
Montreal Canadiens