VANCOUVER — When Tyler Madden is without the puck, John Madden sees himself in the way his son plays. It is when Tyler has the puck that he becomes largely unrecognizable to his father, one of the great defensive forwards in the National Hockey League this century.
"I know he has a better shot than I did, way better hands and better vision," John says over the phone from the family home in Florida. "He just has more overall skill and the ability to make plays than I ever did."
John Madden won two Stanley Cups with the New Jersey Devils and his last with the Chicago Blackhawks in 2010, two years before he retired after 12 seasons and 898 games in the NHL.
He won the Selke Trophy in 2001, and was a runner-up for the award three times. He has spent the years since his retirement scouting and coaching, the last three seasons with the Cleveland Monsters of the American Hockey League, until the parent-club Columbus Blue Jackets announced a month ago that Madden would not return as head coach.
And he did all this as an undrafted player from Toronto who was, during his rookie season of 1999-00, considered too small at five-foot-11 to stick in the NHL. He proved everyone wrong.
Tyler Madden, 19, was the Vancouver Canucks' third-round draft pick in 2018, so in this respect is already ahead of his father. But he, too, is proving people wrong.
He wasn't even rated by NHL Central Scouting at the start of his draft year, but forced his way on to teams' radar with an excellent season in the United States Hockey League.
The younger Madden, five-foot-11 and 157 pounds, wasn't among the 42 players USA Hockey invited a year ago to the Summer Showcase, a warmup tournament for the world junior championship at Christmastime. Tyler made the world junior team anyway, had three goals in seven games in Vancouver and Victoria and was fourth among Team USA forwards with an average ice time of 17:40 for the silver-medal-winning Americans.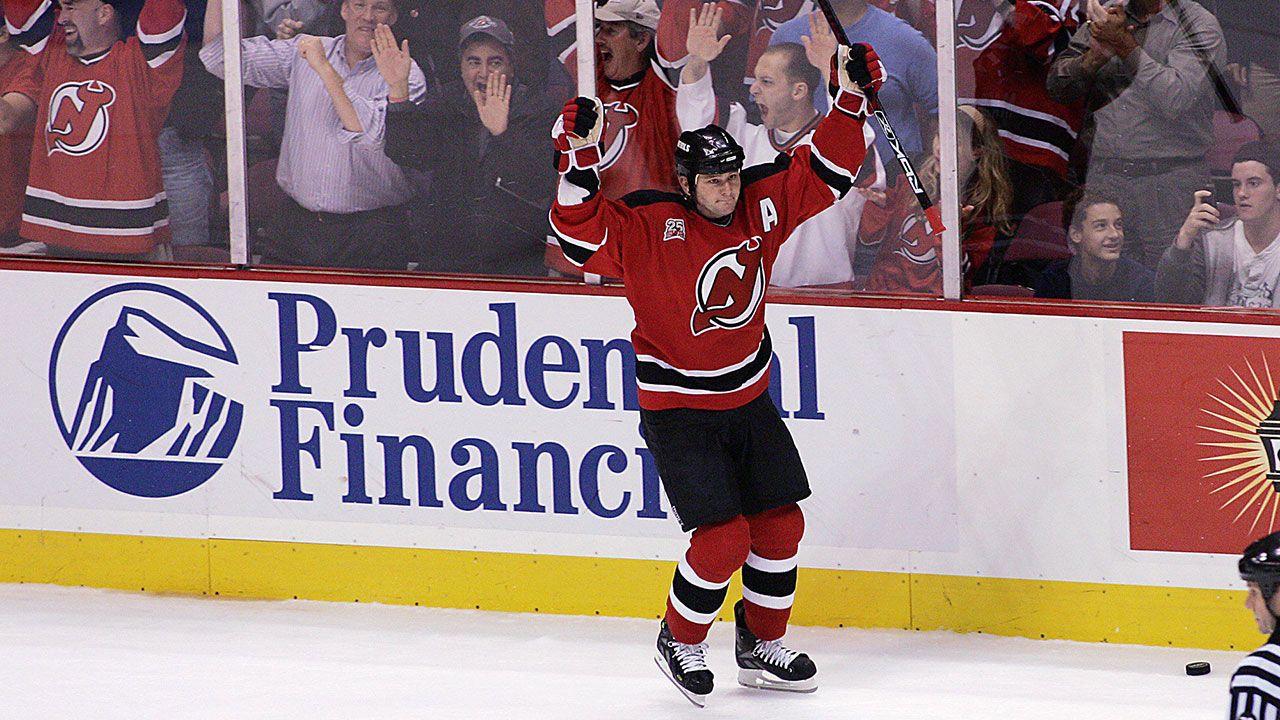 This past season was supposed to be a transition year for Madden as he enrolled at Northeastern University in Boston. But he was fourth on the Huskies in scoring with 12 goals and 28 points in 36 games as a freshman.
"I had a great season and progressed a lot," Tyler says during a break at this week's Canucks Development Camp at the University of B.C. "I got a little bit stronger, faster, gained some weight. I kind of developed as a player and showed people what kind of player I want to be: a two-way player with some skill and the mindset to make plays.
"My whole life, people think things were handed to me. Then I was smaller than anybody else, and people thought I was too small or whatever. You've just got to take that (as motivation) and run with it. Just show people you're there for a reason, you can produce and you're better than other people."
Chances are Madden is better than quite a few of the 67 players who were drafted ahead of him 12 months ago. This is his second development camp in Vancouver. The Canucks were happy when they drafted him — they're elated now.
"To step into Northeastern as a freshman and do what he did… his hockey sense and the way he positions himself is elite," Canucks player development director Ryan Johnson says. "He seems to move better every time I see him. His skill-set is something special."
Madden inherited his dad's defensive priorities, but already has shown more offensive upside than what many people envisioned when he was drafted and projected as a checking centre like his dad.
Canuck centre Bo Horvat blew through similar glass ceilings after he was drafted 10th overall in 2013.
"I think people see that part of my game more because they look for it," Tyler said of his defensive awareness. "Obviously, being the son of a Selke Trophy winner, you're going to have that defensive part of your game. But besides that, I think people don't realize what I can offer on offence. I think this year was a good example of that. I think I can still do more. I have confidence with the puck and know what I can do and what I can't do."
What Madden really needs to do is continue to get stronger and heavier. Tyler returns to Northeastern next fall for his sophomore season, but could turn pro next spring.
John Madden says he weighed 150 pounds when entered the University of Michigan in 1993, and graduated four years later at 190 pounds.
You no longer have to be 190 pounds to play in the NHL. Canuck Elias Pettersson just won the Calder Trophy at 172. Offensive stars Artemi Panarim, Johnny Gaudreau and Brayden Point are all around 165 pounds.
But it would be good for the Canucks if people think Tyler Madden is too small.
"He was also always the smallest kid growing up," John says. "Always the smallest. He had to work extra hard on everything. Nothing was handed to him. He'd hear about it from other kids (about his dad), but now that he's 19, he understands it.
"He doesn't like to be told he's not good enough or can't achieve something. And when he reads it or hears it or someone says something to him, look out, it's on. He has that in him all the time, no matter what it is. That's something you can't teach — it's just the way he is. He really believes in himself. And he has worked really hard. Nothing has come easy to him."
The Canucks' camp ends Thursday.