When Phil Kessel was traded to the Pittsburgh Penguins, it was assumed he would play with either Sidney Crosby or Evgeni Malkin and have a career year. That didn't work out, with Kessel putting up a solid, but unspectacular 26 goals and 59 points.
The playoffs have been a different story, with Kessel running his own line with Nick Bonino and Carl Hagelin instead of riding shotgun. And he's looked like one of the most dynamic players in the game once again.
Kessel's ability to come through in the playoffs has been apparent for his entire career, although many still doubted this fact due to the relatively few playoff games Kessel has played in.
Even with all the positive media coverage surrounding him right now, some will still love to point out that Kessel is often facing depth checkers, as opponents focus on stopping Crosby and Malkin. While that's true to an extent, Kessel has been making his own luck too, which we can see when comparing him to the other top scorers in the 2016 Stanley Cup Playoffs.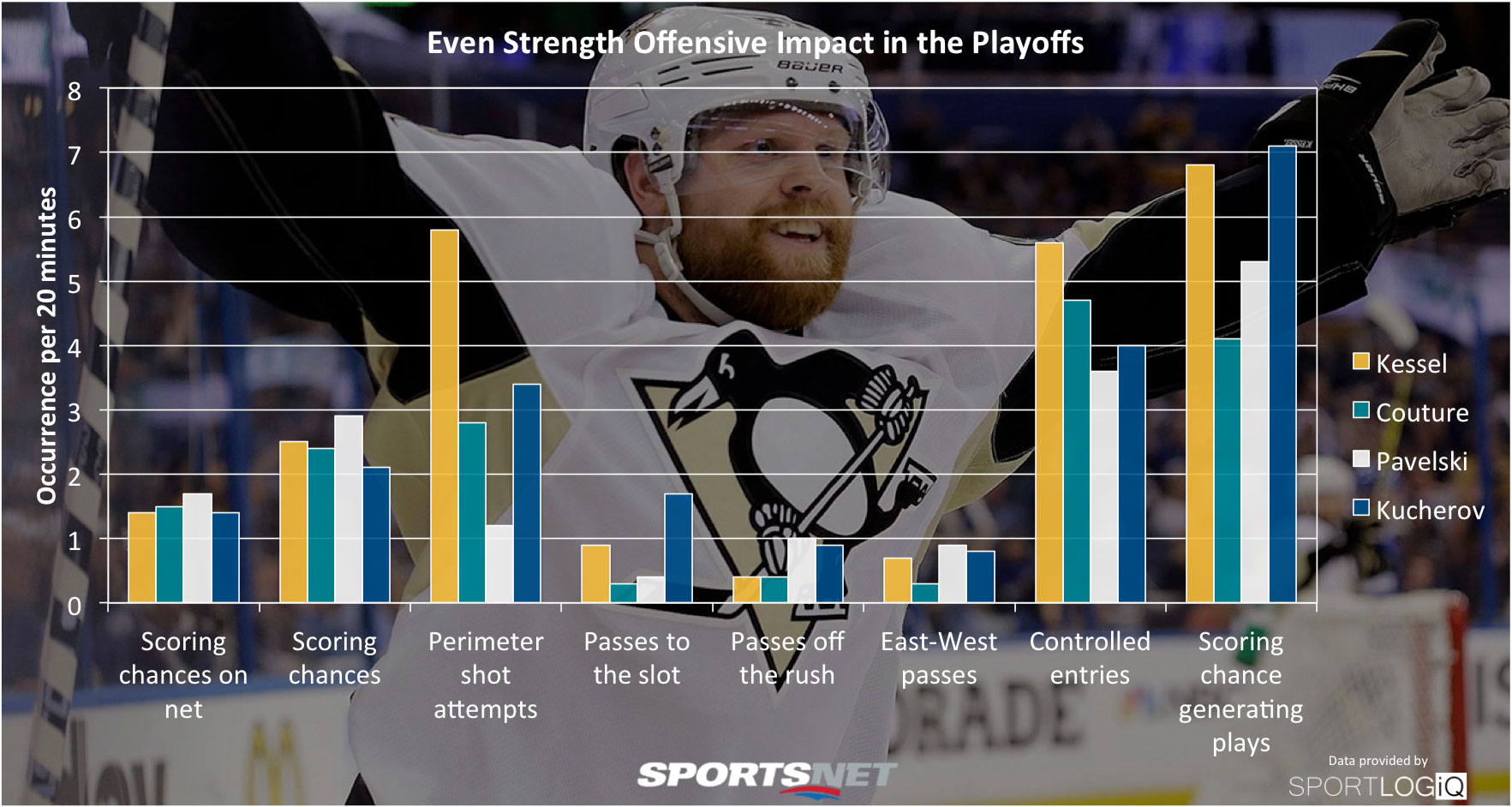 Kessel is producing scoring chances at an elite rate, but he's also using his great shot to create chances from a distance. Sometimes this is a bad choice, but playing on a line with Bonino, a very quick, and intelligent net crasher, has resulted in several rebound goals at key moments.
You may have noticed analysts bringing up Kessel's playmaking ability as well, which is more than justified when you compare him to Logan Couture and Joe Pavelski, who Kessel dwarfs in successful passes to the slot. He's not nearly the passer Nikita Kucherov is though, as Kessel prefers to create rebounds much more often.
Kessel is more than just an offensive zone player: he is also among the best in these playoffs at gaining the offensive zone with control and carrying the puck more than the other big-time scorers. It's very rare in the playoffs for a goal scorer to be able to carry the puck as often as Kessel does, while scoring at a high rate. The result of Kessel's play with the puck has been an excellent rate of scoring chance generation.
And there's more. Many have pointed out Kessel's knack for producing in so-called "clutch" moments. It's tough to truly know what goals have the most impact, but we can whittle it down somewhat by looking at production in two situations: percentage of production at even strength, and percentage of production that occurs while the game is within one goal in the first two periods, tied in the third period, or in overtime (essentially while the game is close). For the close situations, we'll include power play points as well.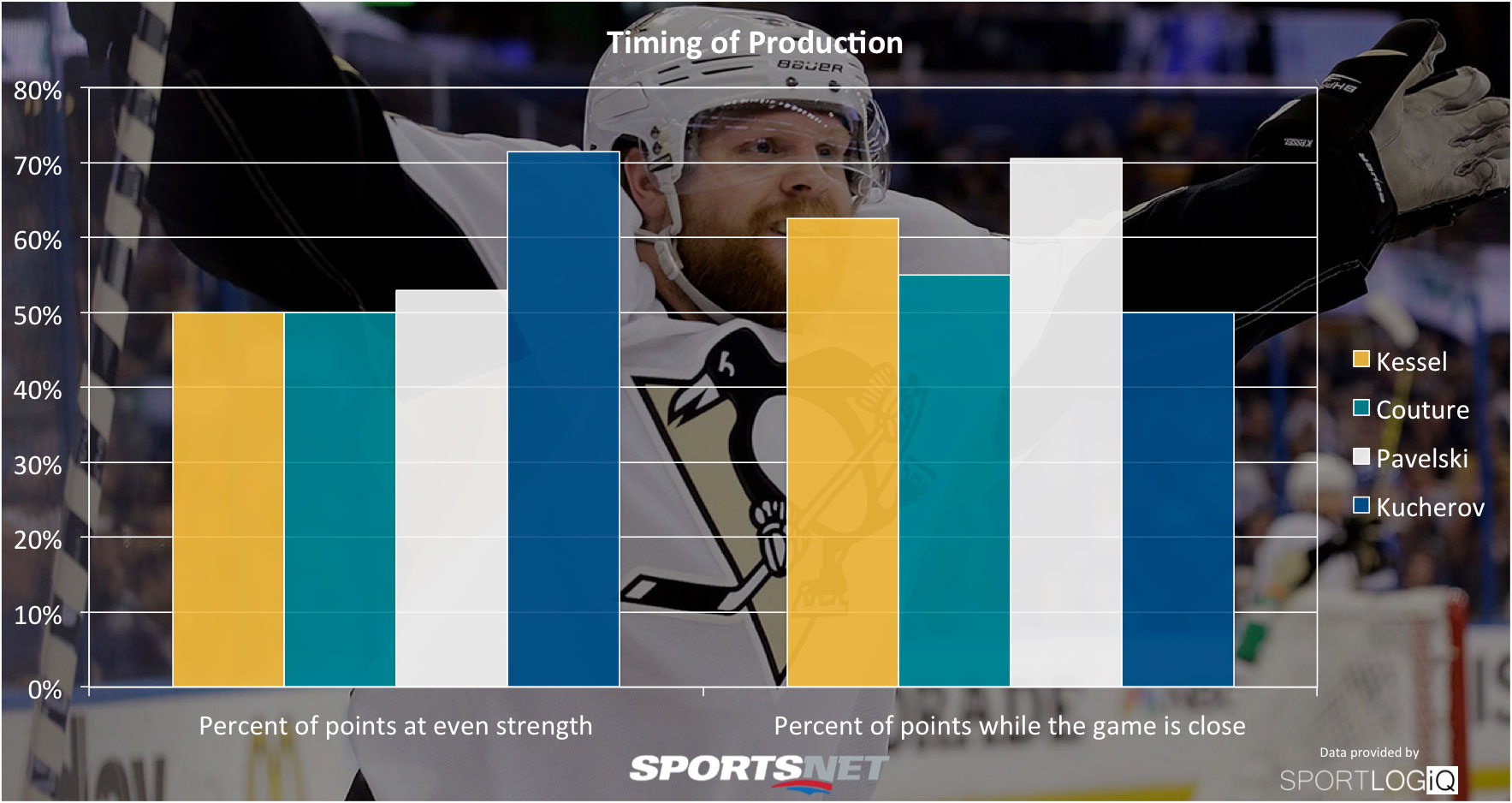 While Kessel isn't necessarily the "most clutch" player among the league's top scoring forwards, — that would be Pavelski — he compares very well, and is one of the top players overall.
If Kessel keeps up this level of production and chip in during key moments, he should be a favourite to win the Conn Smythe if the Penguins win the Stanley Cup.