The Edmonton Oilers have locked up their captain and this past season's Hart Trophy winner for the foreseeable future.
Connor McDavid and the Oilers came to terms on an eight-year, $100-million extension on Wednesday. The new contract comes with a cap hit of $12.5 million. The 20-year-old still has one year remaining on his entry-level contract, so the extension doesn't kick in until the 2018-19 season.
The deal pays McDavid $86 million in signing bonuses.
"We couldn't be more happy to have Connor in our uniform," said Oilers Entertainment Group CEO Bob Nicholson at a press conference.
The youngest captain in NHL history when the Oilers gave him the C in October of 2016, McDavid won the NHL's regular-season scoring title in 2016-17 with 30 goals, 70 assists and 100 points in 82 games. He finished with 11 more points than second place Sidney Crosby and Patrick Kane. McDavid earned the Hart Trophy as league MVP and led Edmonton to its first Stanley Cup Playoffs appearance since 2006.
"I'm so excited to wear the Oilers jersey for the next nine years of my life," said McDavid.
McDavid, the first-overall pick in the 2015 draft, was limited to 45 games in his 2015-16 rookie season after sustaining a collarbone injury crashing into the boards. While he did not win the Calder Trophy that season, he still managed to post 48 points and was named a finalist for the award.
"We've developed a good team here, and sure it's just been one year but we're on the right track," said McDavid.
July 5, 2017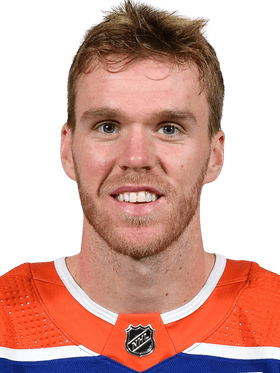 ---
SIGNED BY
Edmonton Oilers
CONTRACT TYPE
Contract Extension
SALARY CAP HIT
$12.5 million