He may not be the best player in the league—yet. But his already advanced skill set, bright future and marketability make him the most important.
By Gare Joyce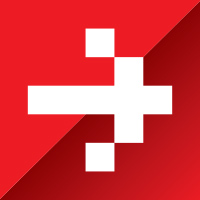 For the most part, professional sport is a system of seniority-driven, pay-your-dues hierarchies. The tag "rookie" connotes "unproven" and can hang out there almost as a pejorative. And the NHL might be the league that most marginalizes the last guy in the door. That thinking is there at the micro level: Veterans initiate rookies. And it's there at the macro level: Entry-level players have to wait the longest to attain free agency and real market value—seven years of dues-paying before they get a sniff at it. For those who follow the game, from the stands or the press box, the history and the status quo exercise a powerful hold on conventional wisdom: No matter who you are, who you think you are or who people presume you to be, you have to earn it first.
This preamble leads us to the burning question: How high should a rookie place on a list of the NHL's most important players before he has skated a single professional shift? McDavid is, after all, a mere teenager, one whose ball-hockey net is at this moment leaning against the garage of his family's home in suburban Newmarket, Ont.; one who, on the eve of the NHL Combine this spring, went to his high school prom; one who seems bound and determined to be an average 18-year-old, or at least one with an A-student's vocabulary. He looks not like the greats spread across these pages but rather a kid who would stand outside the arena, waiting to chase down their autographs.
And here again we come to an exploration of micro and macro pictures. Micro: The measure of a player's influence on a franchise is in the hands of those who vote, subjectively, for the Hart Trophy, or those who do some sort of objective statistical analysis of every skater and goalie in the league. Macro: The measure of a player's influence on the league is harder to decide and impossible to quantify. Is it more about name recognition or what the name is associated with? Is it earnings or earning potential, on the ice and off?
The fact is, every player on this list is desperately needed by his team. McDavid is desperately needed by the league. His talent level at 18 is comparable to players in the pantheon or those with one skate in it: Orr, Gretzky, Lemieux and the two players who used to top such lists, Sidney Crosby and Alex Ovechkin. And while that's been duly noted, less remarked on is the fact that McDavid's timing has been every bit as good as theirs. They all came along when they were needed most, and so has he. And when they came in, they also had to tune out the naysayers, the slaves to the status quo, who said they hadn't done anything yet.
Go back first to 1966, Bobby Orr's rookie year. While fans remember Orr going airborne to score the Cup-winning goal against St. Louis in 1970 and the countless end-to-end rushes he made throughout his career, the only image they have of him in his first year is as a callow kid with a boot-camp bean-shave on a hockey card. The few of us unfortunately old enough to remember that season, the last of the Original Six, could tell you that there was healthy skepticism about Orr's ability to have the game-shaping offensive impact from the blueline in the NHL that he did in junior. He was going to find out it was a man's league, the thinking went.
The skeptics had it fractionally right: The NHL wasn't a man's league so much as an old man's league. The league needed new talent in the worst possible way. It's staggering to look at now. In his rookie year, the 18-year-old Orr won the Calder going away as you'd expect, but the runners-up are the remarkable part—Chicago defenceman Ed Van Impe finished second at age 26 and Toronto forward Brian Conacher third at 25. Even more dramatic was the voting for the Norris Trophy: Orr finished third, behind New York's Harry Howell, 34, and Pierre Pilote, 35. Fourth place went to 37-year-old Tim Horton. And the Hart Trophy ballots evince that this wasn't just a down cycle for a rookie class or defencemen. Orr finished sixth in Hart voting. The average age of the others in the top 11 was over 30 and it included two players, Gordie Howe and Red Kelly, who were almost 40. The broadcasts of games were in black and white, but that wasn't the only reason the picture looked awfully grey.
Now look at the league's aging population in context. The NHL was going to double in size in Orr's sophomore season, with the bulk of roster slots going to journeymen who would never have gotten a sniff if not for expansion. As bad as that was for selling the game, the challenge would have been even more daunting if the Canadiens and Leafs continued their run of Stanley Cups going back to '61. The NHL needed a young star and they needed him in a major U.S. market. New York would have been nice and likewise L.A., but sports-mad Boston would do.
It took a full three years, though, before Orr became the first NHLer to be named Sports Illustrated's Sportsman of the Year, the most useful and usually accurate gauge of accomplishment and mainstream celebrity in the perspiring arts. You could argue that he had to pay his dues, learn the league and build a body of work before earning those honours. But turn that line of reasoning inside out: In Orr's rookie season, who else would have been on the list of NHLers you could have imagined being in a conversation for SI's honours? Not Stan Mikita, who won the Hart. Not Howell, who in accepting the Norris said he was glad to have won the last one before Orr made the trophy his own. Bobby Hull and Jean Béliveau had both made SI covers previously, but Orr's honouring set another standard entirely and elevated the league out of its tight little niche.
Now consider the other NHLer to be named SI's Sportsman of the Year, Wayne Gretzky. Again, a potential crossover celebrity came along at a crucial point. Gretzky entered the league in 1979–80, the season after Orr's painful and painful-to-watch exit, six excruciating games with the Black Hawks. Orr wasn't much of a presence in the game near the end—he had missed the entire '77–78 season—but the sense of void was undeniable: The NHL lost its biggest name and arguably its best player ever at a point when he would have been, without injury, in the late prime of his career. And while the Canadiens of that period rank as one of the best teams of all time, the mid-to-late '70s represent an aesthetic nadir for the NHL, as expansion and the World Hockey Association had diluted the talent level of the league.
If someone were to have asked you then which NHLer was most likely to take up Orr's mantle as a mainstream star in 1979—one whose name would become recognizable to sports fans not just in Canada but in the U.S. and around the world—who would you have nominated? Bryan Trottier won both the Hart and Art Ross Trophies, but the Islanders centre had not an ounce of star quality. The Conn Smythe went to Bob Gainey, who doubtlessly deserved the award, but whose skills and importance to the Canadiens would be largely lost on casual fans. Minnesota's Bobby Smith won the Calder that season, but he was the same Bobby Smith who had vainly chased Gretzky around a couple of seasons before in the Ontario Hockey Association playoffs.
With Orr gone and four WHA teams coming over in the merger, the NHL needed someone who, by force of talent, could command the spotlight. And that's what Gretzky did in his NHL first season at age 19. He tied Marcel Dionne for the league lead in scoring (but lost out to Dionne for the Art Ross by virtue of goals scored). Nonetheless, Gretzky won the Hart Trophy, his first of many. He made the Oilers the league's most intriguing team—others were better, but you had a sense that something special was happening in Edmonton. And a few seasons down the line, the Oilers were winning Stanley Cups and Gretzky was setting new records seemingly every game. He became a ubiquitous endorser of products, his face a fixture on cereal boxes. If Trottier, Gainey or Smith were on a cereal box in '79, how many shoppers or their kids would have recognized them on the shelves? Even in his first year in the league, Gretzky would have been every bit as recognizable as them, and probably more so.
Connor McDavid comes into the NHL with ability that compares to Orr's and Gretzky's at 18. In the highlight-reel moments in the World Junior Championship or the major-junior playoffs, against the best in his age group and older, McDavid has repeatedly demonstrated his genius. He's clearly playing the game at a different speed than everyone else—he not only skates faster but processes play and moves the puck through traffic so quickly that spectators need slow-motion replay to fully appreciate him.
McDavid's circumstances upon arrival seem to contrast with those of Nos. 4 and 99. The league is neither greying nor bereft of apparent star power. Crosby and Ovechkin are still on the scene. They brought a level of interest and drama to the NHL coming out of the lockout-aborted 2004–05 season. So anticipated was their arrival that they wouldn't have been Nos. 1 and 2 on a list like this in 2005—they would have been No. 1 and 1A. And since then, their head-to-head rivalry has been must-see viewing. Unfortunately, their only meeting in the post-season came six years ago, when Crosby's Cup-bound Penguins beat Ovechkin's Capitals in seven thrilling games. Crosby is now 28, with a history of concussion injury behind him, and 30-year-old Ovechkin is still in search of his first Cup final, and you have to wonder if we've seen the best that they'll bring out in each other. Here's the measure: Would you trade their past glories for their future prospects? I didn't think so. And you can't really sell a league on the basis of what was—everyone wants what will be.
McDavid doesn't just have game but an arresting storyline that draws on his forebears'. He finds himself, like Orr once did, going to a team that has been a poorly run doormat for years. He finds himself, like Gretzky, a son of southern Ontario up for adoption in northern Alberta. He's at greater ease in front of the media at 18 than any of the names dropped in this essay were at the same age—or, in fact, than 99 percent of 18-year-olds with any level of talent.
Crosby and Ovechkin are currently the two best established players on the planet and have been the pair most important to the league for a decade. But they are fully known commodities and far less intriguing than McDavid—his first pass through the NHL will make for appointment viewing. And everything points to the fact that McDavid will eventually be the league's best player. Once you concede that, he is already No. 1.
Photos: Darren Calabrese. This story originally appeared in Sportsnet magazine.