Antti Raanta handled injuries, a scorpion infestation and a minor car wreck in his first year as a starting NHL goaltender.
Battling through all that earned him a three-year contract that makes him the Arizona Coyotes' franchise goalie for the foreseeable future. Raanta is scheduled to earn $12.75 million over the life of the deal that keeps him under contract through the 2020-21 season.
The 28-year-old Raanta is 21-16-6 with a 2.24 goals-against average and .930 save percentage in 46 games after three separate injuries threatened to derail his season. In 140 career games that included backing up with the Chicago Blackhawks and New York Rangers, the Finn has a 2.30 GAA and .922 save percentage.
"He stops the puck," general manager John Chayka said on a conference call Friday. "He just seems to, when he's on, he's locked in and he's reading everything and making the game look easy. You put up his numbers both this season and over his career, he's a high, high-end goaltender in terms of stopping the puck."
Raanta would have been an unrestricted free agent this summer. Instead, he's glad to be in Arizona long term and hopes to earn another big contract when this one expires at age 32.
"I want to be playing a lot, I want to be playing at a really good level all the time and I want to get us in the playoff picture and I want to be successful in there, also," Raanta said. "I think getting the three-year deal, it's perfect for everybody right now."
With Raanta playing well and improvements under first-year coach Rick Tocchet, Arizona is 16-8-2 since Feb. 12 after losing 42 of its first 55 games. Raanta is 9-1-0 with a 1.30 GAA and .959 save percentage and two shutouts in his past 10 appearances.
That's the play Chayka expected when the Coyotes acquired Raanta and centre Derek Stepan from the New York Rangers last off-season in a trade that meant giving up the seventh overall pick and defensive prospect Anthony DeAngelo.
Tocchet said last month that he wished Raanta came into training camp in better shape, something Chayka alluded to.
"I have lots of confidence that he's going to commit himself to being an NHL starter: taking care of your body and doing the right things to play 60-plus games," Chayka said. "I think this year was a great learning experience for him. I think he's a dedicated guy. I think he's understood what it takes now on a personal level for himself, what it's like to be a starter."
Raanta believes he can adjust his off-season preparations to be more prepared to go next season and beyond.
"I think it was kind of a growing process for me also — the first year playing a lot, being the No. 1 guy and it's a big mental adjustment from being a backup to start playing more," Raanta said. "It's going to be good for me to know what it takes to play lots of games and it's going to be good for me to kind of see what I need to do more in the summertime, what I want to improve, and come back stronger next year."
[relatedlinks]
April 6, 2018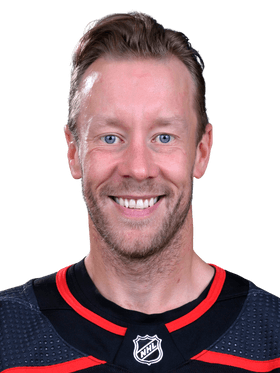 ---
SIGNED BY
Arizona Coyotes
CONTRACT TYPE
Contract Extension
SALARY CAP HIT
$4,250,000