The Dallas Stars officially have a No. 1 goaltender in Ben Bishop.
The team signed Bishop to six-year deal worth $29.5 million on Friday, just three days after acquiring the netminder's rights from the Los Angeles Kings in exchange for a 2017 fourth-round pick.
"Ben has proven that he is one of the elite goaltenders in the NHL," Stars general manager Jim Nill said in Tuesday's press release upon obtaining Bishop's rights. "This offers us the opportunity to negotiate with him before the free agency period begins."
The former Tampa Bay Lightning starter, dealt to the Kings at this year's trade deadline, was scheduled to be an unrestricted free agent on July 1. His new contract with the Stars brings a cap hit of $4.916 million, less than his $5.95 million AAV he earned with the Lightning.
Bishop, 30, registered a 2.54 goals-against average to go with his .910 save percentage in 32 games with the Lightning and seven with the Kings this past season. The two-time Vezina finalist has a career save percentage of .919 and a 2.32 GAA in 270 NHL appearances.
The Stars have struggled in net for the past two seasons with its tandem of Kari Lehtonen and Antti Niemi failing to provide stability in the crease behind an offensive-minded lineup.
After sprinting to the top of the Western Conference in 2015-16, Dallas failed to make the post-season this year, dealing with several injuries and posting a league-worst team save percentage of .893.
Bishop's signing means there are two big question marks when it comes to the team's tandem. Lehtonen, 33, currently has one year remaining on his deal with a $5.9-million cap hit. Niemi, also 33, also has one season left on his deal which comes in at $4.5 million.
The Stars have undergone some big changes already this off-season, starting with the firing of head coach Lindy Ruff and bringing back Ken Hitchcock for his second stint in Dallas.
Hitch Ben Bishop 3rd overall pick ANA 1st RD pick Don't have to cheer for the Ducks anymore
May 12, 2017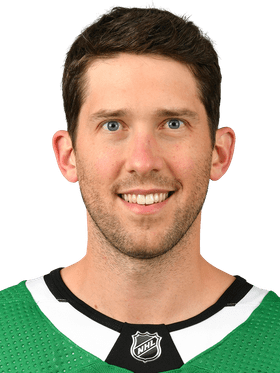 ---
SIGNED BY
Dallas Stars