Things could get very interesting over the next eight days.
With the expansion draft rules foremost in the minds of many NHL general managers these days, you can anticipate that some teams are going to try and use players they fear could be exposed as assets to move up in the NHL Draft.
How high could they go? There are certainly top 10 teams that might be willing to move down – Calgary, Buffalo, Arizona – and have made it clear they're open for business. What about Edmonton at No. 4? Most had anticipated that pick might be up for grabs, but now it seems more and more the Oilers might have their eye on London Knights winger Matthew Tkachuk.
Let's just say Red Deer may have sharpened the focus on Tkachuk.
Here's a mock draft with the order we have now.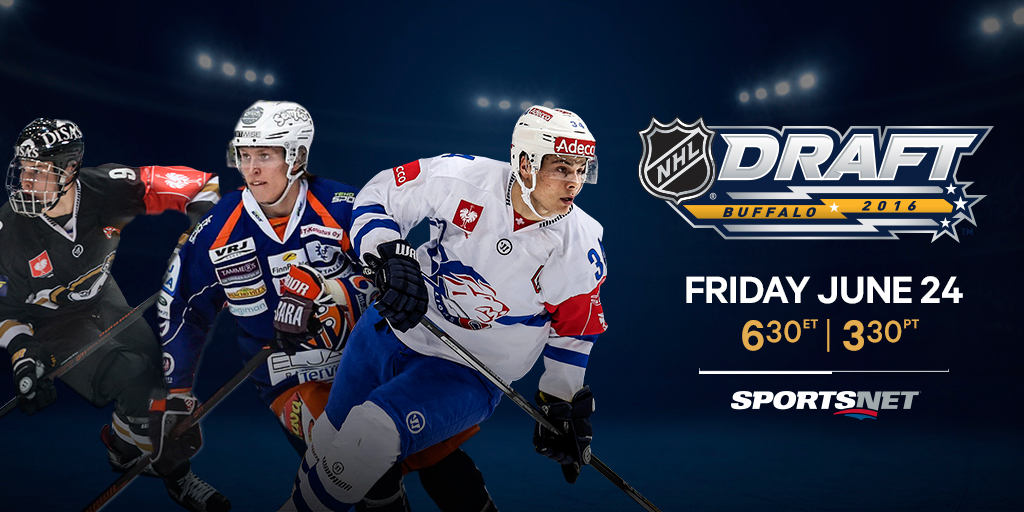 1. TORONTO MAPLE LEAFS
Auston Matthews, C, Zurich (Swiss), 6-foot-2, 190 pounds: Many scouts were impressed with Matthews's defensive acumen at the World Championships. Leafs can't pass on this opportunity.

2. WINNIPEG JETS
Patrik Laine, LW, Tappara (Finland), 6-foot-4, 200 pounds: The big winger believes he's the best player in the draft. Only years of NHL competition will prove whether he's right.

3. COLUMBUS BLUE JACKETS
Jesse Puljujarvi, RW, Karpat (Finland), 6-foot-3, 198 pounds: Blue Jackets can add this outstanding skater to the youngsters that captured the Calder Cup with the Lake Erie Monsters.

4. EDMONTON OILERS
Matthew Tkachuk, LW, London (OHL) 6-foot-1, 188 pounds: Outstanding at Memorial Cup despite playing on one leg because of a bad ankle. Potted OT winner in championship game.

5. VANCOUVER CANUCKS
Pierre-Luc Dubois, LW/C, Cape Breton (QMJHL), 6-foot-3, 201 pounds: This youngster has added 40 pounds of muscle and two inches in height over two years. Very complete player.

6. CALGARY FLAMES
Alexander Nylander, LW, Mississauga (OHL), 6-feet, 172 pounds: If the Flames don't trade down, Nylander makes sense to complement young centremen already in organization.

7. ARIZONA COYOTES
Olli Juolevi, D, London Knights (OHL), 6-foot-2, 180 pounds: Yotes have a nice group of young forwards, could use a smooth puck mover to work with OEL.

8. BUFFALO SABRES
Mikhail Sergachev, D, Windsor (OHL), 6-foot-3, 195 pounds: Many GMs see the young Russian as the best defenceman in the draft. Could easily be gone by the time Tim Murray picks.

9. MONTREAL CANADIENS
Logan Brown, C, Windsor (OHL), 6-foot-6, 200 pounds: Great size down the middle is an element the Habs don't have. Juolevi or Sergachev could fit here if they're still available.

10. COLORADO AVALANCHE
Logan Stanley, D, Windsor (OHL), 6-foot-7, 210 pounds: This big defenceman is high on some lists, not so high on others. One of the variables on which the first round could turn.

11. NEW JERSEY DEVILS
Tyson Jost, C, Penticton (BCHL), 6-feet, 195 pounds: Had an outstanding world under-18 tournament, where he broke Connor McDavid's Canadian record for points. Scouts say he oozes leadership.

12. OTTAWA SENATORS
Jake Bean, D, Calgary (WHL), 6-feet, 165 pounds: Didn't get to play under-18s because of a broken foot. Might be best puck mover of the first round blueline candidates.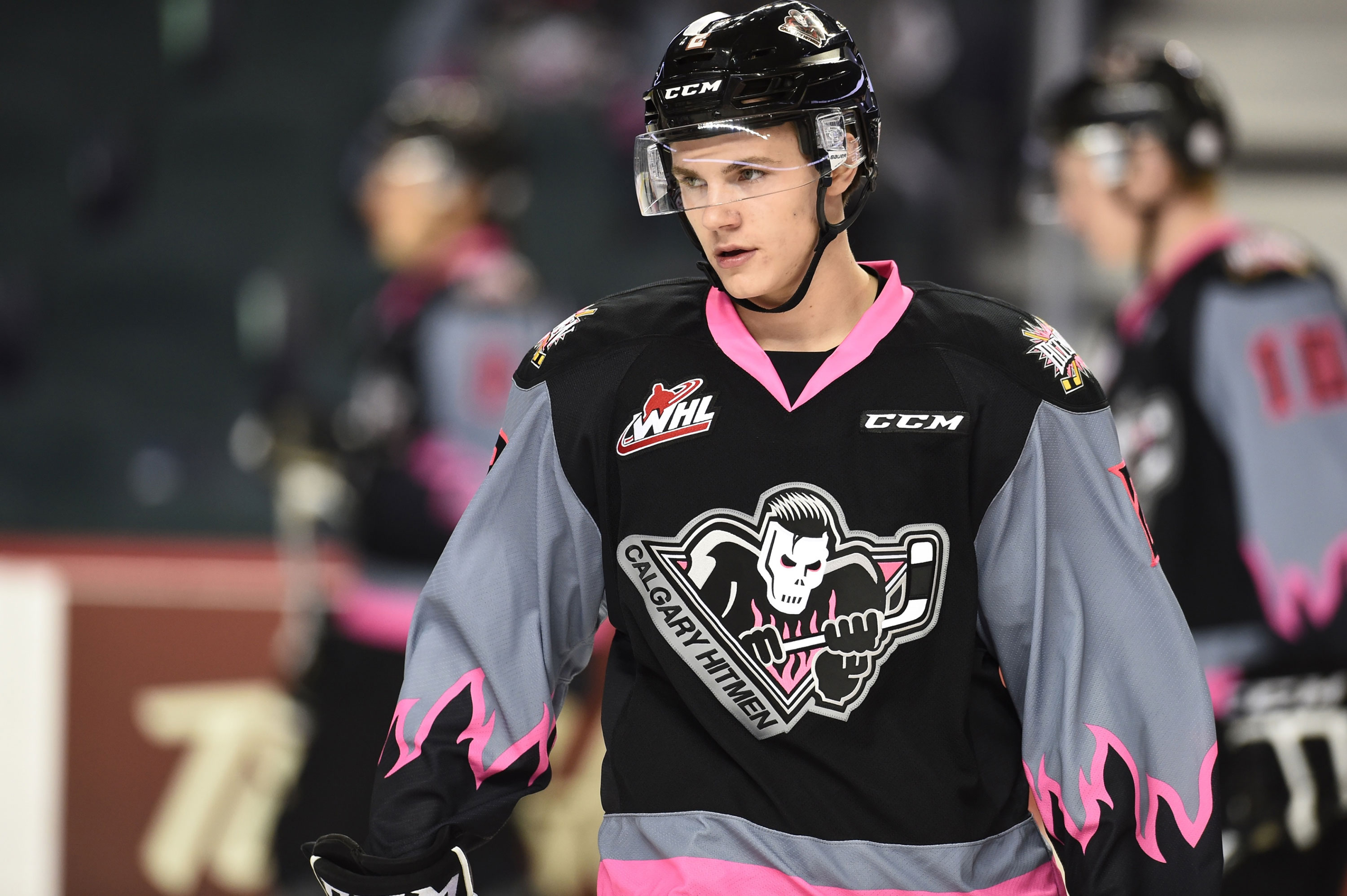 13. CAROLINA HURRICANES
Clayton Keller, C, US NTDP (USHL), 5-foot-9, 170 pounds: Have added Teuvo Teravainen up front for more skill, and Keller might be the most skilled centre in the draft.

14. BOSTON BRUINS
Jakob Chychrun, D, Sarnia (OHL), 6-foot-2, 194 pounds: Bruins need to replace aging blueliners Chara, Seidenberg, at some point. Chychrun may have tumbled, but he's still a blue chip prospect.

15. MINNESOTA WILD
German Rubtsov, C, Russian National U18 Team (MHL), 6-foot-1, 180 pounds: Few think meldonium controversy at under-18s will hurt the Russian centre. Strong, two-way pivot.

16. DETROIT RED WINGS
Charlie McAvoy, D, Boston University (NCAA), 5-foot-11, 195 pounds: Wings will try to move up, but if McAvoy is there, Detroit is hoping to add a defenceman.

17. NASHVILLE PREDATORS
Julien Gauthier, RW, Val d'Or (QMJHL), 6-foot-4, 221 pounds: Dropped in the final Central Scouting rankings, but impressed at combine, particularly in jumping exercises. Big goal-scoring winger.

18. PHILADELPHIA FLYERS
Luke Kunin, C, University of Wisconsin (NCAA), 6-feet, 190 pounds: Right-handed shot played left wing most of the season, sees himself as a centre. Plans to be back as a Badger next fall.

19. NEW YORK ISLANDERS
Michael McLeod, C, Mississauga (OHL), 6-foot-1, 184 pounds: Could ultimately be a replacement for Frans Nielsen if he moves on via free agency. McLeod one of the best skaters in the draft.

20. ARIZONA COYOTES (FROM RANGERS)
Max Jones, LW, London (OHL), 6-foot-2, 189 pounds: Big, rambunctious, fast and skillful. Sounds like nice fit with young forward group Coyotes have put together.

21. CAROLINA HURRICANES (FROM LOS ANGELES)
Riley Tufte, LW, Fargo Force (USHL), 6-foot-5, 205 pounds: Headed to Minnesota-Duluth next season. Bit of a head scratcher to evaluate, bounced between USHL and high school.

22. WINNIPEG JETS (FROM CHICAGO)
Dante Fabbro, D, Penticton (BCHL), 6-foot-1, 185 pounds: This feels like too low for the talented Penticton blueliner. He and Laine together would be a nice draft day haul for Jets.

23. FLORIDA PANTHERS
Kieffer Bellows, LW, U.S. NTDP (USHL), 6-feet, 189 pounds: A new scouting crew will do this draft for the Panthers. If there's a good D-man left, could go that way after trading Erik Gudbranson.

24. ANAHEIM DUCKS
Pascal Laberge, C, Victoriaville (QMJHL), 6-foot-1, 170 pounds: Ducks may dangle a defenceman to move up. If not, GM Bob Murray could jump at this two-way pivot.

25. DALLAS STARS
Alex DeBrincat, RW, Erie (OHL), 5-foot-7, 165 pounds: Stars love to score, and DeBrincat has enjoyed back-to-back 51-goal seasons. Size hasn't held this young man back yet.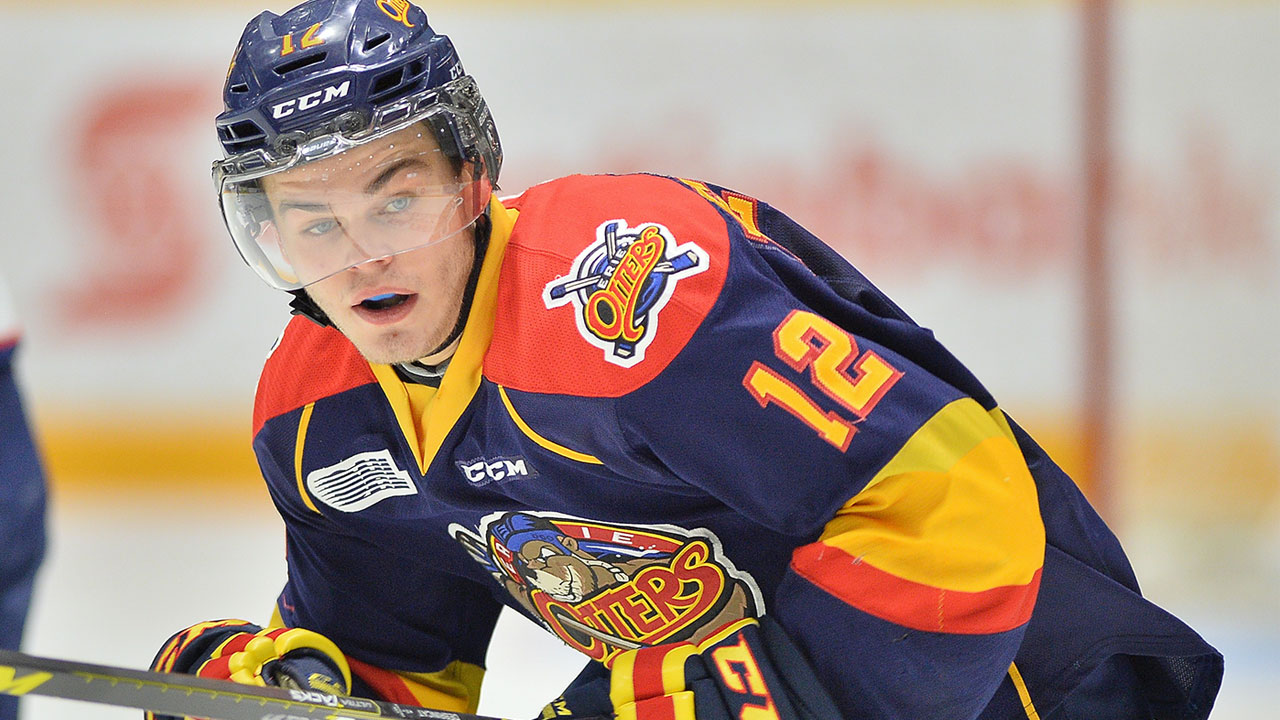 26. WASHINGTON CAPITALS
Rasmus Asplund, C, Farjestads (Sweden), 5-foot-10, 175 pounds: Caps don't necessarily have a major need. Can store a centre away for a few years, insurance behind Backstrom, Kuznetsov.

27. TAMPA BAY LIGHTNING
Filip Gustavsson, G, Lulea (Sweden), 6-foot-2, 184 pounds: Time to start looking towards depth in goal. Could lose one of their current goalies in the expansion draft.

28. ST. LOUIS BLUES
Tage Thompson, C, Connecticut (NCAA), 6-foot-5, 189 pounds: Long-term project perfect fit for a Blues team that will be taking a run at the Cup next season in Ken Hitchcock's swan song.

29. BOSTON BRUINS (FROM SAN JOSE)
Sam Steel, C, Regina (WHL) 5-foot-11, 165 pounds: Patrice Bergeron and David Krejci are both 30. Time to start thinking about depth down the middle.

30. TORONTO MAPLE LEAFS (FROM PITTSBURGH)
Dennis Cholowski, D, Chilliwack (BCHL), 6-foot-1, 170 pounds: Heading to St. Cloud next season. Jumped to No. 23 from No. 48 in final Central Scouting rankings.