BOSTON — The Boston Bruins are hoping to build off last season when they reached the Stanley Cup playoffs for the first time in three seasons. They took a step in the right direction by signing forward David Pastrnak to a six-year contract worth $40 million on Thursday.
The team had been negotiating with the restricted free agent over the summer. Pastrnak had career highs with 34 goals, 70 points and a plus-11 last season.
"I always said we were going to find a deal," Bruins general manager Don Sweeney said at a news conference at Warrior Ice Arena. "There was a strong level of communication. And I just think the work paid off for both sides to find a good landing spot."
A native of the Czech Republic, Pastrnak was a first-round pick in the 2014 draft. In his three-year NHL career, he's registered 59 goals and 64 assists in 172 games.
The 21-year-old will make $6.67 million a season. He'll be the Bruins' third highest-paid forward after centres David Krejci ($7.25 million) and Patrice Bergeron ($6.87 million).
The Bruins are entering their first training camp under coach Bruce Cassidy, who led them to an 18-8-1 record and their first playoff berth since 2014 last season as the interim coach after the firing of Claude Julien. Pastrnak's signing will allow Cassidy to implement his systems and strategies with a full complement of players, without worrying about dissension in the ranks because of the absence one of the Bruins' better players.
"Well, we are a better team with him in the lineup, I think that's obvious," Cassidy said. 'So it'll be great to see him. I think the players would feel the same way, but good for Donny to get it done."
My boy dinner on you bro @pastrnak96

— Torey Krug (@ToreyKrug) September 14, 2017
Cassidy described Pastrnak as a "dynamic" offensive player who is improving as a two-way player. The right wing also has an impact off the ice as on it.
"People like him, he's got a great personality, comes to the rink with a smile on his face, fans enjoy watching him play," Cassidy said. "We all enjoy having him around."
September 14, 2017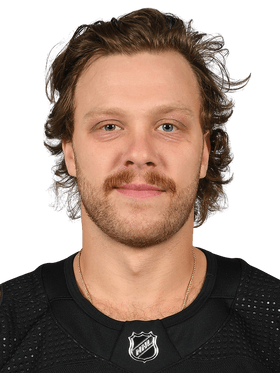 ---
SIGNED BY
Boston Bruins
SALARY CAP HIT
$6.67 million