VANCOUVER — One of Allison Dorsett's favourite stories about her husband is one of her first.
She was studying childhood education at Ohio State University when this guy she had just met invited her to a hockey game. So Allison took a friend to watch Derek Dorsett play a pre-season game for the Columbus Blue Jackets.
"Derek was in the penalty box for 27 minutes," she says. "I was laughing like, geez, you would think if this guy wanted to impress me, he'd actually play on the ice. He sat in the penalty box the whole time. I got to see the back of his head. I still laugh about it. But from that moment on, I knew what I was in for."
Yes, Derek Dorsett is tougher than February in Kindersley, Sask, which is where he is from.
Want to livestream all 82 Canucks games this season? See how you can stream this + over 300 regular season NHL games with Sportsnet NOW.
You have to be tough to play in the National Hockey League as a six-foot (possibly measured in skates), seventh-round draft pick and build a career by out-battling opponents who outweigh you by 20 or 40 pounds.
You have to be tough to go into spinal surgery, as Dorsett did last December in Los Angeles, knowing doctors were going to cut through the front of his neck, pull his vocal chords aside, remove a damaged disc between his C5 and C6 vertebrae, replace it with a washer and chunk of bone from his hip, then screw the vertebrae together so the tissue could fuse.
And that wasn't even the toughest part.
"I let everyone believe I was fine," Derek says. "I think that's what we do as hockey players; we put the strong face on. But there were definitely doubts in the back of my mind: Am I going to be able to play the way I've always played?
"I've always believed in myself and never backed away from a challenge, and I think this was just another challenge I had to get through. But it was the hardest challenge of my life."
Dorsett wore a neck brace for eight weeks, couldn't lift his sons — Dylan and Ethan are both under three — for much of that time, had to rebuild the muscle mass in his upper body and rehabbed for six months before he was allowed to absorb contact.
On his good days, he wondered if he would be a lesser player whenever he was allowed to play again for the Vancouver Canucks. And on his worst days last winter, Dorsett's thoughts were much darker.
"What made this (injury) different," Allison says, "is not only was his career possibly on the line or in jeopardy, but his family life and the rest of his life and doing things outside hockey. How would it affect that? That was kind of scary."
It seems like renowned spinal surgeon Dr. Robert Watkins must have spent some time on Derek Dorsett's hands as well as his back. A month into the rest of his NHL career, Dorsett, 30, is not only playing again, but playing some of the best hockey of his life.
Unable the past five seasons to surpass seven goals, the buzzsaw winger has scored six in his first 10 games for the Canucks this season.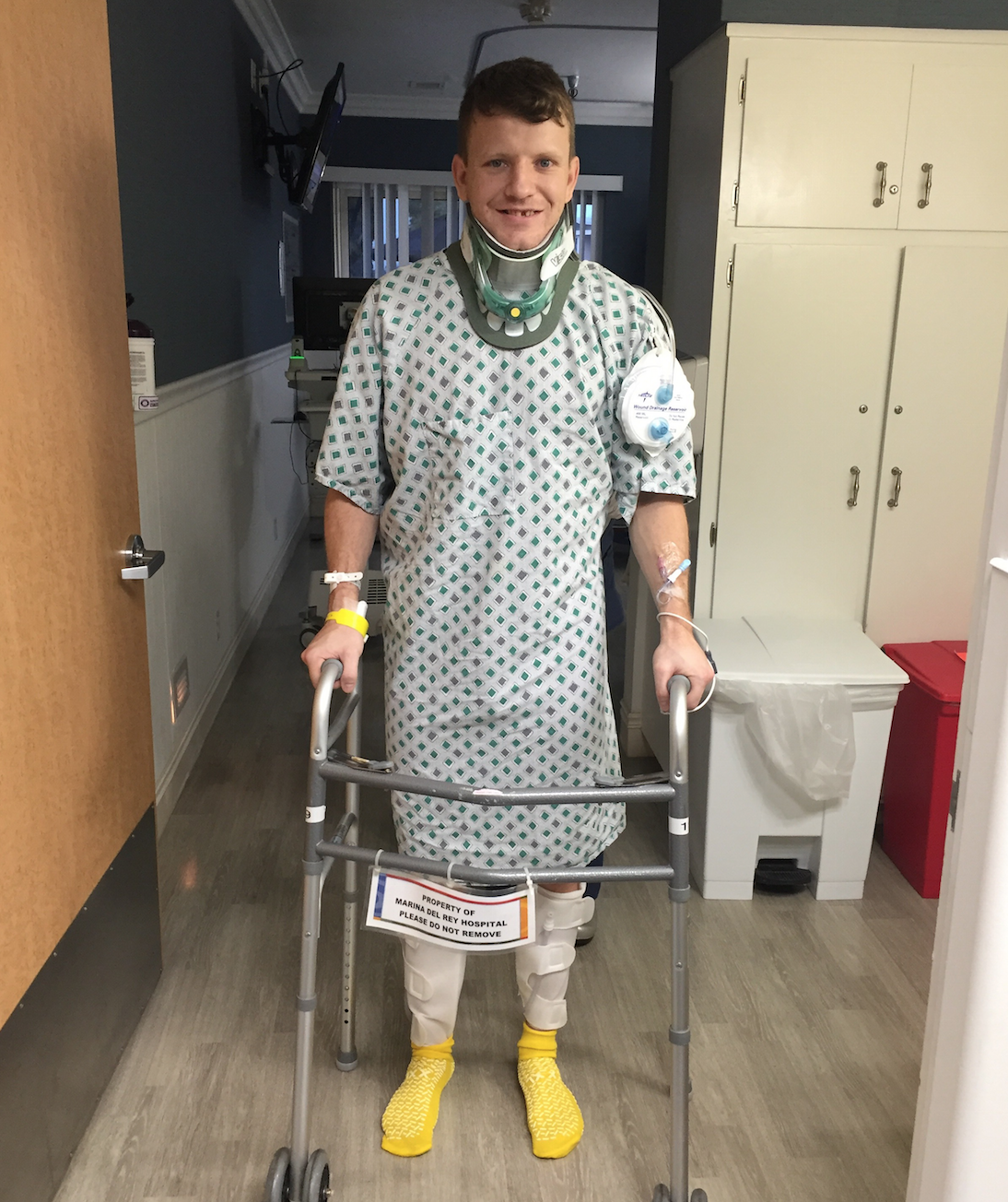 While some wondered before the regular season began if Dorsett should even be in the lineup, new Canuck coach Travis Green has deployed him on a key checking line since opening night. Alongside Brandon Sutter and Markus Granlund, Dorsett is averaging over 15 minutes of ice time, playing largely against the opposition's best forwards. In October, he looked like a candidate for the Selke Trophy, as well as the Masterton.
His six goals lead the Canucks and his 44 penalty minutes are second in the NHL.
His impact on the Canucks, both on the ice and in the dressing room, is one of many factors driving the team's impressive start.
"Absolutely, you pull for a guy like that," winger Daniel Sedin said. "I think you always respect guys who play the way he plays and have to earn everything they get. Guys are happy for him."
Dorsett said Daniel called him Denis Savard after one game. Canuck defenceman Michael del Zotto has been calling him Mario.
"I went through eight or nine months of emotions — a lot of highs and a lot of lows," Dorsett says. "Getting back out there with the team (in training camp) was a big step. But you're unsure; you've missed so much time. The game moves fast and the players are so good.
"I wanted to come back and help out any way I could. I didn't think I would come out and have the start I'm having. I just hope to play the way the coach wants me to play. I've had some puck luck and I'm getting the opportunity to play a lot. It's been a lot of fun. I can tell the guys are happy for me."
As with the Canucks' start, Dorsett probably can't sustain this pace, although he says his career-high of 12 goals in Columbus in 2011-12 came when he was deployed with checking centre Samuel Pahlsson in a shutdown role similar to his present assignment.
He says he decided to undergo surgery last Dec. 5 to alleviate spinal pressure that was causing numbness in his arms because, "I couldn't play another three years going to the rink knowing that I might have to fight someone, but might not be able to hold on or protect myself. I just knew it was the right decision. But it was hard."
Dorsett praises the Canucks' medical staff, led by Dr. Rick Celebrini, and is grateful general manager Jim Benning and former coach Willie Desjardins allowed him to remain around the team during the most difficult months of rehabition last winter and spring.
Some coaches do not want injured players in view of the healthy ones, lest the guys playing realize what and who the team is missing. Dorsett says he's not sure he would have made it without the camaraderie and comfort of the dressing room and training areas at Rogers Arena.
"This is not a frequently-done procedure in hockey," Celebrini says. "It's more prevalent in the NFL, which is where a lot of research has been published in terms of outcomes. This is never a benign procedure. And the procedure, from a psychological perspective, is a bit daunting."
Dorsett gave up golf last summer — he is a member at Jack Nicklaus' Muirfield Village outside Columbus — and spent two months training with other NHLers near the lakefront home he shares with his family in Vernon.
The first alphabet Derek's dad, Dean, taught him had only four Ds.
"Determination, dedication, desire and discipline," Allison says, reciting the Dorsett creed. "Derek really does apply that to his life. Whether he's putting together a kids' toy or doing something in hockey, he's determined to get it done right."
Healthy for the first time in years, Dorsett has rekindled the second love of his life.
"I started to resent the game before I went and got surgery," he says. "I don't want to say I hated the game, but I kind of resented the game for a while because of what it had done (to my health), and not knowing what was next for me.
"Maybe what I've been through does make it easier just to go out and play. Maybe this gave me a new respect for the game and how it needs to be played. It's been a lot of fun, almost like falling in love with the game for a second time. It's amazing what you can do when you feel healthy."