NEWARK, N.J. — The New Jersey Devils signed defenceman Andy Greene to a long-term contract extension Wednesday. Terms of the deal were not disclosed
The 31-year-old Greene, who has spent his entire eight-year NHL career with the Devils, had one year remaining on his current contract at $3.5 million.
"No question, it was important for us to have Andy with us long term," said Lou Lamoriello, the Devils' president and general manager. "Everyone knows how much Andy means to our organization. He's our top defender. He carries the most time on the ice. He's on the ice for power play, penalty killing. We have to find ways to get him off the ice. That's how important he is. And he's a quiet leader, the way he handles the young defencemen. He's a pure Devil. We're the only team he's been with."
Lamoriello and Greene wanted to get a new deal done before Greene reached free agency.
"It never really entered my mind," Greene said. "I had one year left. After the season, Lou and I sat down and this is exactly what I wanted. I came in as a Devil and I'm fortunate to continue my career as a Devil."
Greene played in all 82 regular-season games last season, scoring a career-high eight goals and adding 24 assists as the Devils missed the playoff. He has 28 goals and 121 assists in his NHL career.
The Michigan native played four seasons at Miami of Ohio.
July 30, 2014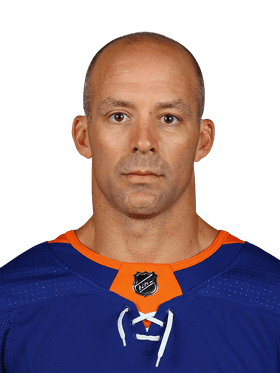 ---
SIGNED BY
New Jersey Devils