ANAHEIM, Calif. — Centre Ryan Kesler got comfortable quickly with the Anaheim Ducks, and the club let him know the feeling is definitely mutual.
The veteran centre agreed to a six-year, $41.25 million contract extension with the Ducks on Wednesday, cementing a long-term commitment after just one season together.
"I definitely feel a part of the core group now," Kesler said. "They wanted me, and I wanted to stay."
Kesler had 20 goals, 27 assists and 75 penalty minutes last year in Anaheim after spending his first nine NHL seasons with the Vancouver Canucks. The hard-nosed U.S. Olympian filled a key role as the Ducks' second-line centre while matching up defensively against many teams' top scorers.
Kesler also had seven goals and six assists in a standout playoff effort as the three-time Pacific Division champion Ducks fell one game short of the Stanley Cup Final, losing to Chicago in the Western Conference finals.
"That dressing room is so close, and we hold ourselves to the highest standard," Kesler said. "That group is not satisfied until we win a Stanley Cup. When we do win that Stanley Cup, I don't think we'll be satisfied then, either.
"We're going to want another one. We have the group to do it. We have all the pieces. We just need to put them together. We were one game away from going to the final, and that experience will help us next year."
Kesler has one year left on his current contract. His new deal has an average annual value of $6.875 million and extends through the 2021-22 season, when he will be 37 years old — not that he's counting.
"This isn't my last contract," Kesler said. "I want another one after this. Right now, I'm sitting here saying I won't be done (in 2022). My family supports that, and they know."
The deal still provides extraordinary long-term security for a player in his 30s, but the Ducks are banking on Kesler being a key part of their near future as they attempt to breach the final barriers to the franchise's second championship. Anaheim was on the brink last season, but lost the last two games of the conference finals to the eventual champion Blackhawks.
"We needed a killer instinct in Game 6," Kesler said of the Ducks' first potential elimination game, a blowout loss in Chicago. "We didn't have it. There are two ways we can go about it: We can sulk about it, or we can learn from it. … That's not going to happen again, I'll tell you that."
Kesler is eager to resume his connection with Kevin Bieksa, his former roommate and the longtime Canucks defenceman acquired by the Ducks last month.
Bieksa is the biggest off-season addition to the Ducks, who shuffled their lineup significantly despite their success. Anaheim also acquired forwards Carl Hagelin, Shawn Horcoff and Chris Stewart, while defenceman Francois Beauchemin and forwards Matt Beleskey, Emerson Etem and Kyle Palmieri all departed.
Kesler's long-term deal secures a key component of the Ducks' future, but general manager Bob Murray has more work to do with the Ducks' restricted free agents.
Restricted free agent forward Jakob Silfverberg, Kesler's once-and-future linemate, is negotiating a long-term contract. Goalie Frederik Andersen, centre Rickard Rakell and defencemen Hampus Lindholm, Sami Vatanen and Simon Despres all could be restricted free agents next summer.
"We lost some friends and teammates, but it's part of the business," Kesler said. "On the flip side, we picked up some really good guys. I'm excited. We're close. We're right there. We just need to go and do it, start from scratch again and start this ride all over. We're all excited to get going again."
July 15, 2015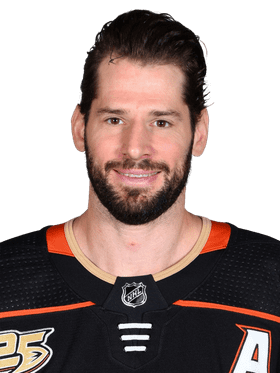 ---
SIGNED BY
Anaheim Ducks
CONTRACT TYPE
Contract Extension
SALARY CAP HIT
$6.875 million