It's simple: Skate really fast and make the most beautiful play possible. Simple, at least, if you're Erik Karlsson.
By Shannon Proudfoot in Los Angeles
Photography by Emily Shur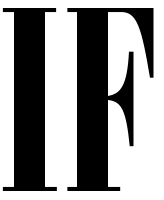 you picture a towel tossed aside while you're running late for work, that's about the configuration in which the best defenceman in the world has draped himself over a grubby white sofa in a photo studio in downtown L.A.'s Fashion District. Erik Karlsson is jet-lagged and very hungry, but he's doing his best to explain what hockey looks like inside his head and how split-second choices twitch instinctively from his muscles when he's on the ice.
His game is all about projection, he explains. It's predicting what will happen three or five seconds into the future—where is this guy headed? Where will the puck end up?—and figuring out where he needs to be to capitalize on it. After all, when your GPS warns you a left turn is coming up, that makes driving your car a lot easier, Karlsson points out. OK, but in a game, how does he know there's a left turn coming? "Yeah," he says with a grin, his voice an audible shrug—this is what's so hard to explain. "That you can never know—you're playing the odds." But he doesn't mean it's a roll of the dice; for Karlsson, it's more like counting cards.
Every team plays a system, and they all play similar systems. So when the puck lands on his stick or he's trying to find an exit lane from the defensive zone, Karlsson knows where everyone around him should be—and also that they might not be where they're expected. With 20,000 fans screaming in an arena that echoes like an empty garbage can, sound is of little use to him, so Karlsson's hearing falls away and his vision takes over as he takes stock of all the other bodies on the ice.
For Karlsson, there are not infinite, random possibilities in the movement of players and puck, even in a game as fast and fluid as hockey—there are predictable patterns and likelier outcomes. For every decision he makes on the ice, his brain rifles instantaneously through a database fed by his seven seasons in the NHL and all his years playing before that, using what he's seen before to help him guess what might come next. The more experience he accrues—the bigger that database grows—the better Karlsson can feel himself become at predicting the future. And this is where the game through the eyes of the two-time Norris Trophy winner starts to sound like a life-sized version of table hockey, with skaters and goalies lurching back and forth along defined tracks and turning this way or that when some big, cosmic hand twitches their metal rods. "You get used to certain situations out there—even though every situation is different, they're going to be sort of similar in a way," Karlsson says. "You can kind of figure out beforehand what is going to happen if the puck goes left, if it goes right, and it makes it easier to react."
All of this uncharacteristically fell apart last night, when Karlsson's Ottawa Senators fell 7–1 to the Capitals in Washington, and Alex Ovechkin more or less undressed Karlsson to score the final goal. The Senators flew out directly after the game, and it was 6:30 a.m. on the East Coast when they touched down at LAX. The moment Karlsson walks into the photo studio several hours later, he asks if there's coffee, then busts open a tray of pastries and inhales a croissant. There's no coffee on hand, so one of the team's PR guys walks half a block to the nearest Coffee Bean & Tea Leaf outpost. The barista has no clue about Karlsson's preferred cortado—espresso cut with a little steamed milk, no foam—but she gives it a good try. When the team staffer returns with a tray of drinks, Karlsson weighs the cup in his hand, then pries off the lid to peer inside. "It's just espresso," he says, then shrugs and drinks it.
The Sens captain says he doesn't like photo shoots and agrees to as few of them as possible. But in front of the camera, he looks entirely Zoolander-comfortable, gazing frankly into the lens, adjusting his hair and clothing and following minute directions to angle his head and body. Each time the photographer pauses to inspect the photos on her laptop, Karlsson wanders over to take a look. "I still got that f–kin' mark on my eye," he says, gesturing to a faint bruise on his cheek from a shoulder-to-face hit a month ago. "I like it," the photographer says. "Yeah?" Karlsson asks. "It makes me look tough, but in reality, I just got smoked." At one point, the photographer wants Karlsson to pose holding his stick, but she's not a natural fan and grasps for the right term. "The hockey club?" he offers helpfully.
Following the photo shoot, he changes back into his street clothes: a black knit shirt with an asymmetrical collar, faded jeans that are frayed in a strategic and obviously expensive way, and a pair of shiny burgundy high-tops. If you saw him at an airport and had no idea who he was, you'd think, "That guy's European." The shoes are Louis Vuitton. "My girl bought them for me for my birthday," he explains. "I never get to wear them in Ottawa." Because of the snow or because of the fashion sense of a city in which adults routinely wear snow pants on their commute to work? His answer is a smirk, a raised eyebrow and a tilt of the head.
Despite that final goal in last night's rout in Washington, Karlsson doesn't have much to apologize for these days. At the all-star break, he sat fourth in the league in scoring, behind only Patrick Kane, Jamie Benn and Tyler Seguin, and there's a distinct possibility the 25-year-old will win his third Norris Trophy at the end of the season. The Senators are having a mediocre campaign—they'll have to fight for a wild-card spot to earn a playoff berth—and Karlsson is responsible for a big slice of the things that have gone well for them. He leads the team in assists and points by a healthy margin, and he just appeared in his third All-Star Game. Since entering the league in 2009–10, Karlsson is 38th among all skaters in cumulative points, and he leads all blueliners by a mile.
Karlsson's speed on the ice is his most obvious advantage, but it's the wily virtuosity of his game that sets him apart. "Pickpocketing" is less a cheeky hockey metaphor than a literal thing he might be good at. He often seems to opt for the beautiful, complex or creative play—and, his critics say, the riskier one—over blunter instruments. He's more likely to slalom through three opposing players and basically pass to his future self on his way up the ice than to simply dump the puck along the boards, for instance; four times out of five, he'll pull it off. The way he plays suggests a sort of artiste approach to hockey—someone who delights in doing the job elaborately, not just getting it done. "Sometimes the hard play is the simple play—you just have to be able to do it," Karlsson says. This answer doesn't come off cocky or defiant, just straightforward. "I don't get more satisfied by doing what you call a hard play or a simple play. For me, it's pretty much the same. I always have a back-up plan—if nothing's there, I can always do Plan B, which is usually what you call the simple play."
His playing style reads like improvisational jazz, but Karlsson is not an obsessive student of the game. While growing up in Landsbro, Sweden (population 1,400), they simply didn't have the channels to watch hockey on TV, so now he watches the Stanley Cup Final or one of his friends playing once in a while, but that's about it. "I never watch hockey," Karlsson says, grinning like he knows this sounds ridiculous. He pays attention to the Swedes, though, and he lists Oliver Ekman-Larsson, Victor Hedman and John Klingberg as players with a similar style to his—they play a smart, creative, puck-moving game. When asked straight-up what it's like to be as good at hockey as he is, Karlsson dismisses the premise. "I don't see it that way at all. No. I know what I can and can't do hockey-wise, and I don't think that I'm any better than anyone else," he says. "Which sometimes can be a bad thing, too, because you demand things of other people that might be a little bit unrealistic. That's what people told me—I can understand that."
In the Ottawa dressing room, his closest friends are fellow Swede Mika Zibanejad, defence partner Marc Methot and Milan Michalek, who joined Ottawa via a trade at the same time Karlsson began playing with the team as a rookie. Around the league, it's always the Swedes Karlsson clicks with. They just understand each other intrinsically—Karlsson figures because they come from a small country, they were all raised pretty much the same way.
None of his fellow countrymen is closer to him than former Sens captain Daniel Alfredsson, now retired and working as senior adviser of hockey operations with the team. "It started off more of him taking care of me and helping me out with stuff when I got here, and then it turned into more of a mutual friendship where we became really close, like brothers almost," Karlsson says. He particularly leaned on Alfredsson for advice in the summer of 2014, when it became as clear to Karlsson as it was to the rest of Ottawa that he would likely be named captain after the departure of Jason Spezza—though Karlsson is careful to note several times that the "C" wasn't something he asked for. He describes his leadership style as similar to Alfredsson's: more inclined to set the pace by example than by talking a lot or loudly.
Karlsson hears the chatter about the likelihood of him winning another Norris, or even the Hart Trophy. Of course, those things are nice when they happen, but he says they're not on his to-do list for a successful season. What he wants is to feel like both he and his team are improving—and above all, to make the playoffs. "I don't ever want to miss the playoffs again," he says. "I've unfortunately done it twice in my career already." It's one thing when you know your team isn't great and you're probably not going to make the cut, he says, so you find other goals and reasons to work hard every day. But the two recent seasons when the Sens missed the playoffs, in 2011 and 2014, they were "supposed" to be there, and then everything fell apart. That's another kind of pain entirely. "It's no fun. It's no fun at all," Karlsson says. "It's just unsatisfying. You kind of feel like you wasted something."
Athletes don't like to talk about pressure and expectations, he says, and they know the correct answer is to deny that those things exist. So is that a self-fulfilling prophecy—do they believe it when they say it? "No," Karlsson says with a mirthless little snort. "Everybody knows there's pressure. Of course there is." But they have an intense job where there's always row upon row of fans and media with their faces pressed against the glass, so a certain amount of denial is a necessary coping mechanism. "It's something that we in the room try to walk around and avoid sometimes," Karlsson says. "You don't want to make it bigger than it is. Everybody knows it's there, but it's like the elephant in the room."
A short while later, he coughs up a sentence that includes the phrase, "Everybody is giving 100 percent." Do they know they do this, the cliché thing that makes Hockey Player Bingo the world's easiest game? "Yeah, you do," Karlsson says, his voice flatly ironic. "It becomes like a safeword, so you say certain phrases to buy yourself time to think about what you're going to say next. It just comes automatically." They hear the same questions over and over with only slight tweaks, so they learn to offer the same answers time and again. "You try to protect yourself or your teammates or your team, and you know you don't want to say too much and you don't want people to know exactly what's going on," Karlsson says. "This is our normal. It's hard sometimes for us to explain our normal to someone who doesn't really understand."
For Karlsson, the darkest moment of his career came after Matt Cooke's skate blade sliced through his left Achilles tendon in 2013. But it wasn't just about losing his ability to go to work every day—it was that his game was finally where he wanted it to be, and so was his team, and it felt like they were finally going somewhere. And then all of it slammed into a wall. He didn't leave his house for two months after the injury, and it was only later that he realized he went through a bit of a depression. "It's mostly when you look back that you can try to figure things out and see how bad it was," he says. "But at the time, that's what you have to do—you just do it."
This is not looking like a season in which Karlsson's team is exactly where he wants it to be. Come April, he may once again find himself chewed up by that terrible, hollow feeling of having let something big slip by, if the playoffs start and the Senators are on the outside looking in. But Karlsson's individual performance is getting more otherworldly by the day. He's on pace for 84 points­—a total that would have tied him with Sidney Crosby for third in the league last season. The days when the Sens barrelled into the playoffs every spring may be behind them for now, and with team owner Eugene Melnyk regularly turning his pockets inside out to demonstrate the limits he's placed on the payroll, it might be a while before that changes. But Karlsson is under contract until 2018–19, and at age 25, he's probably still peaking as a defenceman; he's more than capable of putting his team on his back and carrying them, both in terms of actual offensive output and galvanizing the fan base.
As a city, sleepy Ottawa seems like an odd fit for Karlsson and his Louis Vuittons, but he loves living there. It's easy to get around—he doesn't live in the west end near the rink as most of the players do—the restaurant scene is booming, and the city comes to life in the summertime. He sold his house in Sweden last year, and while he loves going back, each summer his visits get shorter; Ottawa is his home now. "I might look like a big-city guy, but I don't think I would like to live in a big city," he says.
The one thing Ottawa doesn't grant the best hockey player it's ever had is privacy. Karlsson knows exactly the expression that washes over people's faces when they recognize him, which they always do. He's worked out a head-down posture that lets him avoid meeting people's gazes when he needs a little fake invisibility. He doesn't sound resentful about any of this, but he does appreciate the anonymity of a city like L.A., where people only occasionally realize who he is. As he stands on a side street in the Fashion District lined with storefronts selling flammable-looking prom dresses and goofy tourist T-shirts, thumbing his phone and squinting up the block, no one walking by gives him a second glance. The best defenceman in the world is ravenous and in desperate need of lunch. He ducks into traffic and disappears—his Uber is on the way.
This story originally appeared in Sportsnet magazine. Additional photo credits: Jana Chytilova/Getty; Andre Ringuette/Getty