PHILADELPHIA — The Philadelphia Flyers have signed defenceman Shayne Gostisbehere to a $27 million, six-year contract extension.
The 24-year-old Gostisbehere had seven goals and 39 points in 76 games this season, a dropoff from a sensational rookie season that saw Flyers fans chanting for "Ghost."
He'll have a salary cap hit of $4.5M and earn $6 million in salary each of the first two years of the deal. He'll get $5.5 million in 2019-20 and $3.25 million in the final two years of the contract.
He had 17 goals and 46 points as rookie. He won the Barry Ashbee Trophy as the Flyers' best defenceman and finished second in voting for the Calder Trophy given to the NHL's Rookie of the Year.
Gostisbehere scored four overtime goals over the course of the season, becoming the first NHL rookie to do so, and set Flyers and NHL records with a 15-game scoring streak from Jan. 19 to Feb. 20, 2016. Gostisbehere was also voted to the league's All-Rookie team.
In 142 career NHL games, Gostisbehere has 24 goals and 61 assists for 85 points.
[relatedlinks]
June 9, 2017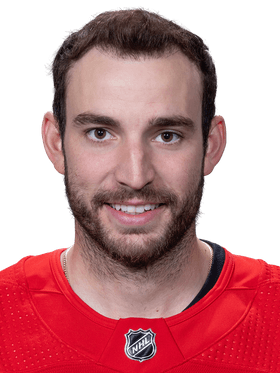 ---
SIGNED BY
Philadelphia Flyers
CONTRACT TYPE
Contract Extension