The Carolina Hurricanes have signed goaltender Cam Ward to a two-year, $6.6-million contract extension, the team announced Thursday.
Ward's new deal will pay him $3.5 million in the 2016-17 season and $3.1 million in 2017-18 while counting for $3.3 million against the salary cap. It's a significant pay cut for the veteran netminder, whose previous contract carried an average annual value of $6.8 million (figures via generalfanager.com).
Ward appeared in 52 games with the Hurricanes in 2015-16, finishing the season with a 23-17-10 record to go along with a 2.41 goals-against average and a .909 save percentage.
"Cam has been a major face of the Hurricanes both on the ice and in our community for more than a decade," said GM Ron Francis. "We are happy he has chosen to continue his career in Carolina."
The 32-year-old has spent his entire 11-year career with Carolina. Ward won the Stanley Cup and the Conn Smythe Trophy with the Hurricanes in 2006. It's been a while since Ward's last playoff appearance as the Hurricanes have not qualified for the post-season since the 2008-09 season.
Ward is 269-208-68 in 564 games for his career and has a 2.70 goals-against average and a .910 save percentage.
The Hurricanes are set in goal for the 2016-17 season with Eddie Lack also under contract through 2018. Lack's current deal carries a $2.75 million cap hit.
Francis has been busy this week, having acquired forwards Bryan Bickell and Teuvo Teravainen from the Chicago Blackhawks Wednesday in exchange for a 2016 second-round draft pick and a 2017 third-round draft pick.
June 16, 2016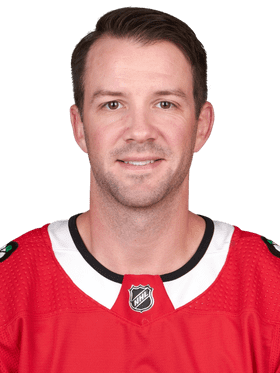 ---
SIGNED BY
Carolina Hurricanes
CONTRACT TYPE
Contract Extension
SALARY CAP HIT
$3.3 million