The healthy scratch is a devastating necessity of NHL life.
Depending on the victim, nothing can be more motivating or demoralizing or humiliating.
Look no further than this footage of Washington Capitals veteran Jason Chimera temporarily losing his spot in the lineup to see how deep the scratch cuts.
It's a useful tool in the head coach's kit, and this season we've seen some pretty big (and heavily compensated) names X'd out off the game sheet for a match or two or five.
Enough that we were able to cobble together an All-Healthy-Scratch team, with four full forward lines, three defence pairings and a half-decent goaltending tandem.
---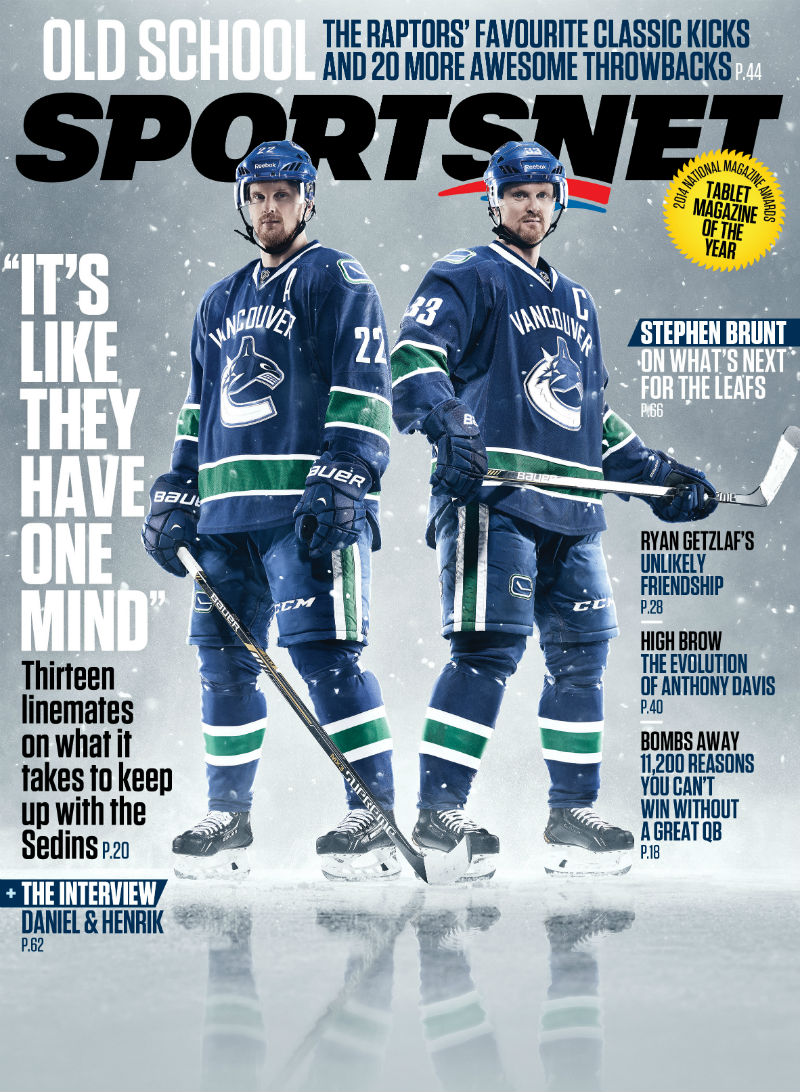 ATTENTION Rogers and Shaw customers. Already enjoying Sportsnet ONE? Now get access to digital editions of Sportsnet magazine at no extra cost.
---
Forwards
Evander Kane, Winnipeg Jets
Scratched Tuesday night in his hometown of Vancouver for wearing a track suit to the arena, Kane's absence from a game that surely meant something to him should sting — and will, of course, re-stoke the trade speculation. Maurice also gave the offensive talent the healthy-scratch treatment for a game late last season.
Cody Hodgson, Buffalo Sabres
A couple of scratches (including a significant one in Vancouver) for one of the few players intended to be part of the Buffalo Sabres young core. Hodgson, thought to be a steal from the Canucks for Zack Kassian, has not lived up to his $4.25 million AAV this season, scoring just twice in 49 games. Some analysts have gone so far as to speculate that Hodgson could be a buyout candidate this summer.
Johnny Gaudreau, Calgary Flames
The early-season healthy scratch for a rookie isn't such a damaging or embarrassing thing. Just ask Johnny Hockey, who would have 38 points to his name less than four months later and make an impact at the NHL All-Star Game.
Chris Stewart, Buffalo Sabres
Unhappy with his scratched status, the inconsistent winger said he had no choice but to "take it on the chin like a man." The trade rumours continue to swirl.
Alexander Semin, Carolina Hurricanes
"Our job is to continue to work with him and get the message through," general manager Ron Francis said of Semin, repeatedly a healthy scratch. "We think we can do it. We're not giving up on him at all."
Jonathan Drouin, Tampa Bay Lightning
Too good for junior, too young for the American Hockey League, and not complete enough (yet) for a secure position on the Lightning, Drouin's Calder dreams are long gone. Two goals is less than we expected, but 21 assists in 41 games is something.
Mike Hoffman, Ottawa Senators
Like Gaudreau, Hoffman spent some time in the press box in October. Now he has 17 goals, 10 assists, and a speedy skills competition lap under his belt.
Josh Jooris, Calgary Flames
The Flames rookie popped in and out of the lineup early on this year, but has thrown up impressive numbers for a 24-year-old: 10 goals, seven assists in 37 games.
Mark Stone, Ottawa Senators
Tons of tinkering with the lineup in Ottawa, a team with plenty of young players and its share of injuries. Twenty-two-year-old Stone has 12 goals and 16 assists this season — the first in which he's been given a real shot to stay in the bigs.
Vincent Lecavalier, Philadelphia Flyers
Since being bought out by Tampa Bay, Lecavalier has yet to find his groove in Philadelphia. Though seeing more action in January, Lecavalier has sat out multiple games this season. With 14 points through 37 games, he's on pace for his worst year since his 1998-99 freshman campaign.
Ales Hemsky, Dallas Stars
After an atrocious beginning in Dallas, the winger is finally finding his stride. Hemsky is in the middle of a three-game point run, kicked off by a big goal in Ottawa — against the team that didn't want him anymore.
Milan Michalek, Ottawa Senators
A free agent last summer, the Senators recommitted to the one-time 35-goal man, but the returns have been substandard. With 16 points in 45 games, the Czech needs to provide more secondary scoring here.
Defencemen
Jake Gardiner, Toronto Maple Leafs
Forever on the verge of being condemned to former coach Randy Carlyle's doghouse, Gardiner is now playing big minutes for a shell-shocked Maple Leafs team, especially with injured captain Dion Phaneuf out of the lineup.
Justin Schultz, Edmonton Oilers
When head coach Dallas Eakins (since fired) was trying to do anything to motivate his team to win, one of his moves was to sit 24-year-old Schultz in November at Nashville. The power-play pointman has 21 points in 50 games this season.
Andrej Meszaros, Buffalo Sabres
A veteran free-agent pickup, Meszaros has played just 39 games for Buffalo this season, scoring six points and struggling with a minus-11 plus/minus rating.
Nikita Nikitin, Edmonton Oilers
A brutal game in late November versus the Devils cost the blueliner an in-game benching and a healthy scratch in the subsequent contest against Chicago. Nikitin's first season as an Oiler has since gone from bad to worse. He has eight points in 34 games, is a minus-9 and now sidelined with a shoulder injury.
Chris Phillips, Ottawa Senators
Coach Dave Cameron called Phillips' scratch this month a "product of our depth" on the blueline. Remember when Phillips was a candidate for captain of this team? Now GM Bryan Murray is checking in to see if he'd be okay with a trade.
Michael Del Zotto, Philadelphia Flyers
Surprised, disappointed, frustrated. That's how the offensive defenceman described the feeling of being healthy-scratched in December. "All I can control is how hard I work each day, and that's it," he said.
Goaltenders
Martin Brodeur, St. Louis Blues
Prior to his retirement, the future Hall of Famer found himself the odd man out when the Blues' top two goalies, Brian Elliott and Jake Allen, returned to health.
Darcy Kuemper, Minnesota Wild
Injuries and poor performance forced the Wild to seek netminding help on the trade market. Once Devan Dubnyk (acquired from Arizona) came in and started turning things around, Kuemper found himself the odd man out while Niklas Backstrom wore the ball cap.