The term "sleeper" has probably run its course in the fantasy sports realm. With such a dearth of valuable information there is no real sleeper anymore. Everyone from a third liner in the NHL to a third liner in the AHL will have some blurb about their fantasy value somewhere.
The players listed below are more of the "under-valued" variety. One playoff draft strategy is to go contrarian and draft players from mostly one team who most people don't expect to go very far. Most of these players are chosen with that caveat in mind.
STANLEY CUP PLAYOFFS: | Broadcast Schedule
Rogers GameCentre LIVE | Stanley Cup Playoffs Fantasy Hockey
New Sportsnet app: iTunes | Google Play
Dmitrij Jaskin, St. Louis Blues
From a goal-scoring perspective, it wasn't a bad year for Jaskin. At 0.90, Jaskin's goals per 60 minutes played at five-on-five was third on the Blues, behind only Vladimir Tarasenko and Jaden Schwartz. Comparably across the league, Jaskin's mark was in the company of names such as Radim Vrbata (0.89) and Logan Couture (0.87).
Jaskin plays on the third line, which means he probably won't get any more than 15 minutes a game. The Blues, however, generated more shot attempts with Jaskin on the ice than teammates Alex Steen and Paul Stastny. He also gets some power play time. Jaskin is a good target to get later in drafts from a team that should be considered a Cup contender.
Nick Bonino, Vancouver Canucks
Take one guess at who led the Vancouver Canucks in points per 60 minutes at five-on-five this year. The correct answer: Nick Bonino. In fact, over the past two years, Bonino has been as productive offensively in the minutes given to him as Pavel Datsyuk.
The biggest problem with Bonino's production is that he lost a lot of power play points this year, largely because the Sedins and Vrbata play the majority of the time with the man advantage. But that's not such a bad thing for the first round when Vancouver plays the Calgary Flames, a team that gave up the fewest short-handed opportunities this year. Vancouver will need to dominate the five-on-five game in order to get past Calgary and Bonino figures to be a big factor in that regard beyond Vancouver's top line.
Ryan Ellis, Nashville Predators
Very quietly, Ryan Ellis had a solid season for Nashville playing behind the Roman Josi-Shea Weber pairing. Ellis posted 0.47 points-per-game in 58 games this year and he lost nearly two months to a lower-body injury.
Overall, Ellis (27) only had 11 fewer points than Ryan Suter (38) in about half the total ice time played (Ellis recorded 1,101 minutes, Suter had 2,238 minutes).
As the season was winding down, Ryan Ellis and Seth Jones were on the second power play unit (taken from War On Ice game logs) and not Cody Franson or Mattias Ekholm. Given that the Predators are up against the Chicago Blackhawks in the first round, it's advisable to wait on drafting Ellis. He could be a cheap source for five or six points and a nice late-round pick.
---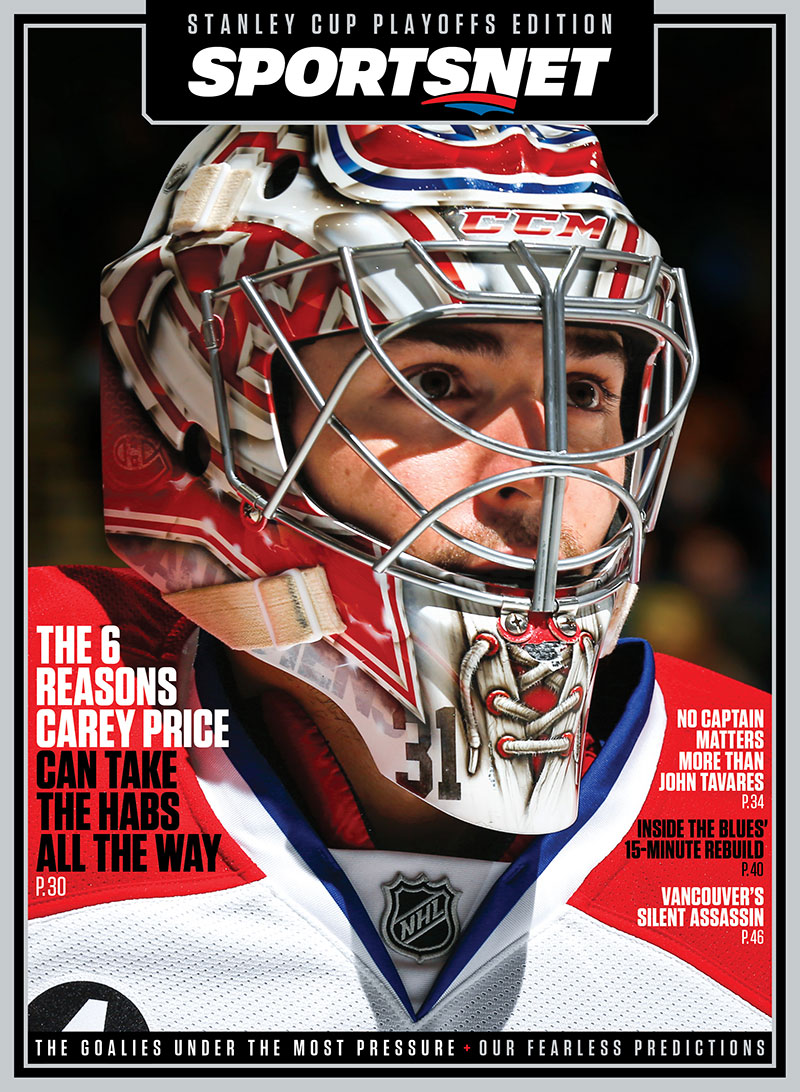 Sportsnet Magazine Stanley Cup Playoffs
Edition: The six reasons why Carey Price can take the Montreal Canadiens all the way. Download it right now on your iOS or Android device, free to Sportsnet ONE subscribers.
---
Mika Zibanejad, Ottawa Senators
Toward the end of the season, all of the attention on the Ottawa Senators was (rightly) directed toward the miraculous run of Andrew Hammond, the heroics of Mark Stone, and the Norris Trophy-calibre play of Erik Karlsson. It's easy to overlook the fact that Zibanejad was one of just three Senators forwards with 20-plus goals and 25-plus assists (Stone and Kyle Turris were the others).
The inherent problem with drafting Ottawa players is that they face Carey Price in the first round and if they advance, they'll get the winner of the Detroit Red Wings-Tampa Bay Lightning series. A lot of things need to go right for them to make a deep run, so I wouldn't spend an early pick on Zibanejad. But he's locked in to a second line role with power play time, so he's a fine late-round pick.
Marcus Johansson, Washington Capitals
Johansson has mostly been playing with Nicklas Backstrom on Washington's second line since Backstrom was split from Alex Ovechkin at even strength. Teams have continued to use their top shutdown players mostly on Ovechkin, so that should allow the Johansson-Backstrom line to get away from the Johnny Boychuk-Nick Leddy pairing on the Islanders. That's a very good thing.
On top of his excellent new even strength linemate, Johansson continues to play on the top power play unit for Washington. While the Islanders' penalty kill improved as the season wore on, the Washington power play remained incredibly potent. Relative to the rest of the players on this list, you will probably have to use an earlier pick to nab Johansson because there will be people who choose the Capitals to beat the Islanders. Still, he has a lot of upside if the Caps can go at least two rounds.
*Some stats courtesy of Hockey Analysis, Hockey Reference, and War On Ice.