RALEIGH, N.C. — The Carolina Hurricanes have signed former Toronto defenceman Jake Gardiner to a four-year contract.
Under terms of the deal announced Friday by Carolina general manager Don Waddell, Gardiner will make an average of $4.05 million each season.
"He's a great player. He's a great skater," Carolina defenceman Jaccob Slavin said. "He's really solid at running the power play. That's a great addition for our team. I think our blue line definitely just got stronger."
The 29-year-old Gardiner had three goals and 27 assists while playing 62 regular-season games with Toronto last season, then added two assists in seven playoff games. He has 45 goals and 200 assists during his eight-year NHL career, all with the Maple Leafs.
Jake Gardiner on leaving the Maple Leafs & joining the Hurricanes
September 06 2019
"I didn't really expect it to go this long, but in the end I think it worked out really well" for Gardiner, former Toronto teammate Auston Matthews said. "He's going to a good organization, a good situation for him. I'm extremely happy for him."
While Gardner said in a Twitter post that he is looking forward to a new opportunity, he said Toronto will "always hold a special place in my heart."
"It's where I've spent the majority of my life the last eight years, it's where my son was born, it's a city where I've met many incredible people and forged friendships that will last a lifetime," he said.
"Maple Leafs fans are some of the most passionate fans in all of professional sports, and it was truly an honour to wear the blue and white for the last eight years."
Waddell says Gardiner is "a solid veteran blueliner with a proven history of contributing offensively."
This marks the second straight off-season the Hurricanes gave a four-year deal to a free-agent defenceman. Calvin de Haan signed one a year ago, but was traded to Chicago in June.
September 6, 2019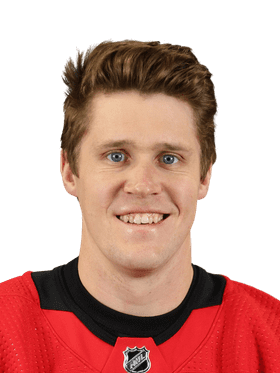 ---
SIGNED BY
Carolina Hurricanes
CONTRACT TYPE
Free Agency
SALARY CAP HIT
$4.05 million