The six-month stalemate is over.
Jacob Trouba will be re-signing in Winnipeg for two years and $6 million.
The new bridge deal carries an annual salary cap hit of $3 million. Had Trouba not signed with an NHL team before Dec. 1, he would've become ineligible to play the rest of the 2016-17 season.
The 22-year-old restricted free agent requested a trade out of Winnipeg in May because he wanted top-four minutes as a right shot. The Jets are deep on right defence, with the proven and well-compensated Dustin Byfuglien and Tyler Myers filling that role.
Several teams, including the Detroit Red Wings and Boston Bruins, had been rumoured to be interested in acquiring Trouba via trade, but Jets GM Kevin Cheveldayoff maintained that he would resolve the stalemate in a manner that would be of best interest to his club.
"I think that Jacob is a popular player in the room there," Cheveldayoff said Monday regarding the dynamic of Trouba returning to a dressing room he asked to be traded out of. "I'm sure that there was contact with different players and the like during this time so I don't anticipate that's a problem there."
Trouba, a Michigan native, is coming off a down year production-wise. He scored six goals and 21 points for the Jets in 2015-16 — both career lows. Still, he was selected to the World Cup's Team North America and is widely considered one of the best young defencemen in the game.
That Trouba agreed to return to Winnipeg does not necessarily mean his trade request has been rescinded. If he chooses, Cheveldayoff would have more luck trading a player with a signed contract as interested teams know the player is locked up.
"The ink's just drying on this contract here so let's let everything play itself out as it goes," said Cheveldayoff.
Trouba's contract will pay him a pro-rated $2.5 million in 2016-17 and $3.5 million in 2017-18.
When this deal concludes, the defenceman will be eligible for salary arbitration. He will still be two years removed from unrestricted free agency.
The Jets (5-7-1) rank 24th in defence, allowing 3.15 goals per game. They host the Dallas Stars Tuesday in Winnipeg.
With files from The Associated Press
November 7, 2016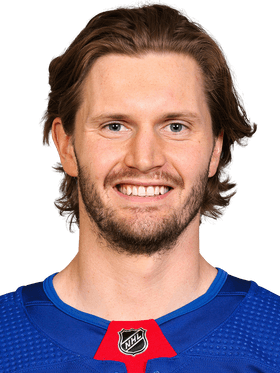 ---
SIGNED BY
Winnipeg Jets
SALARY CAP HIT
$3 million